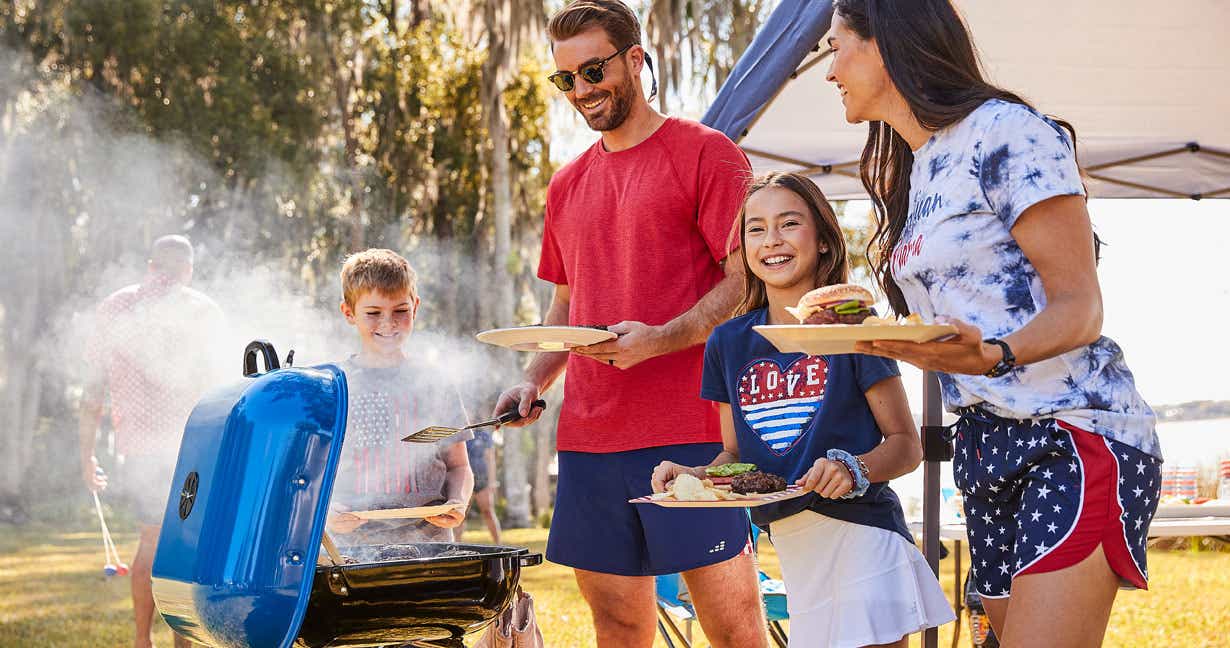 Dad's burgers off the grill are the best!
From the first time he taught you how to season up and grill a beef patty to perfection or showed you the secret to casting your lure further, Dads seem to have all the answers when it comes to sports, grilling, and the great outdoors.
There's no better way to say thanks to your dear ol' Dad for all the sporting and outdoor adventures than with more gear to help him do it all over again. Read on to see our picks for what to buy for Father's Day for all the dads, grandpas, uncles, and other men in your life who love hiking trails, sinking birdies, firing up the pit, and more.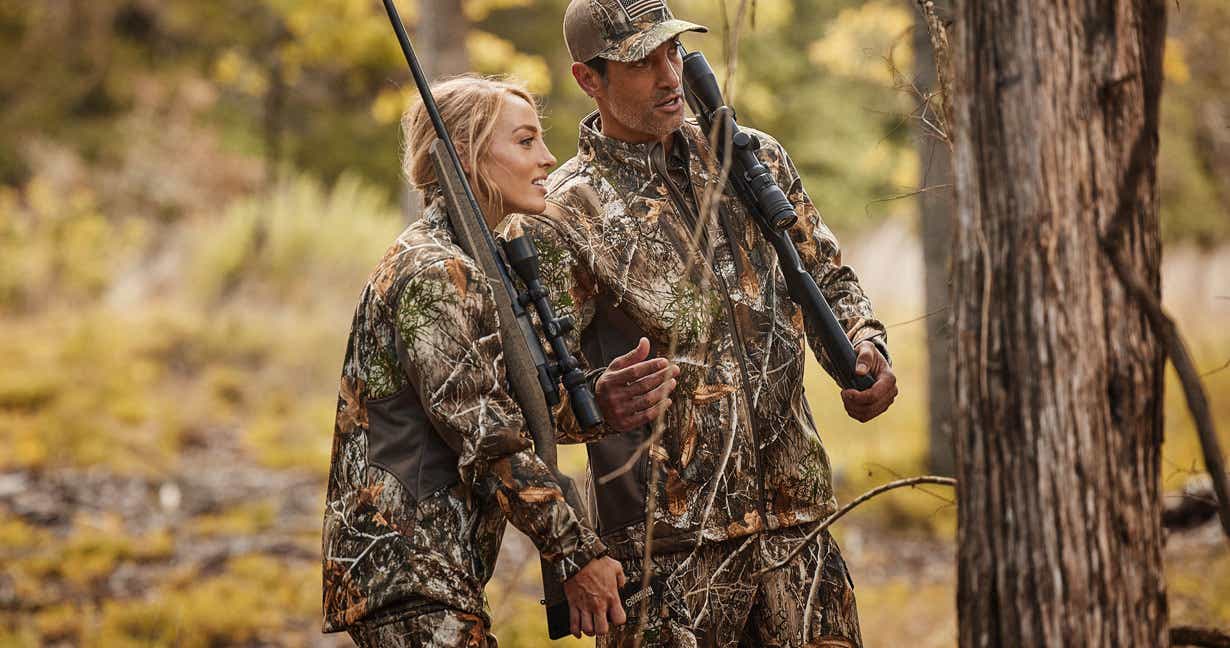 This father-daughter team is ready for the hunt.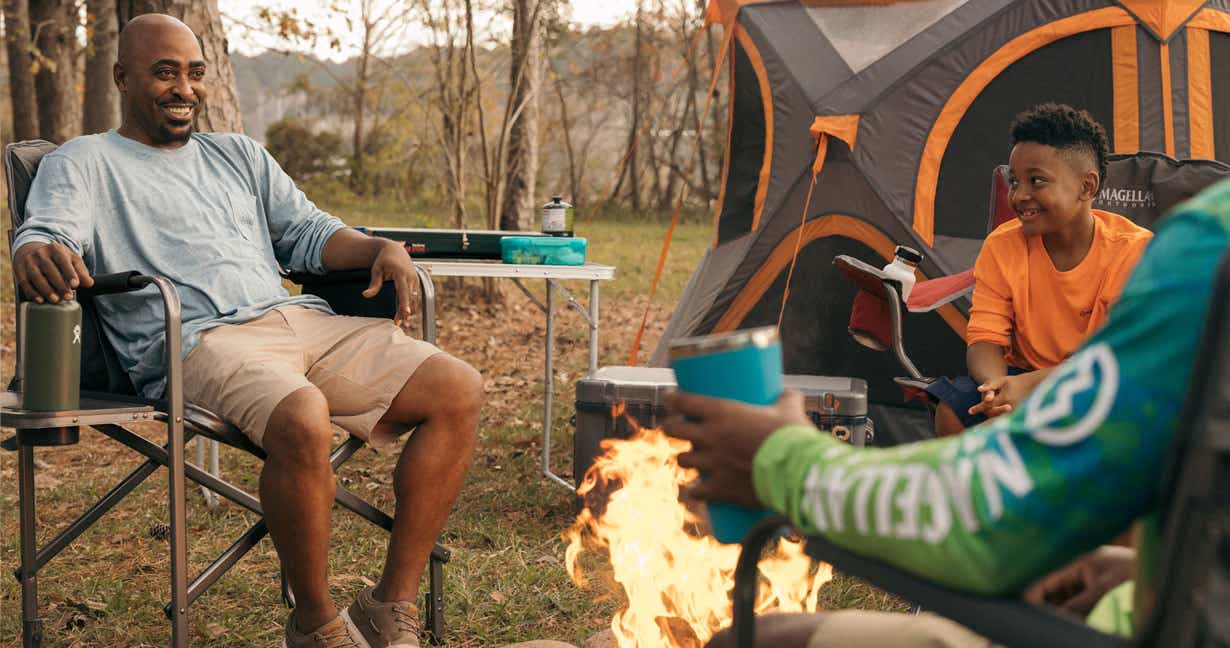 Dads tell the best campfire stories…
Gifts for the Sharpshooter Dad
Our wide selection of shooting gear will help Dad stay on-target this year. If he's in the market for a new firearm, give him some quality time at the range with the Ruger Max-9 9mm Pistol's short, smooth trigger pull. Or, he can try something lighter on for size with this Sig Sauer 10-Round Pistol's micro-compact body.
If Dad's already got his favorite firearm, you can always re-up his ammunition stash with a 100-round pack (these Winchester 9mms pair perfectly with our above recommendations). And, if your dad prefers a hunting lease to a shooting range, make sure he's got a good all-purpose knife to go out into the wilderness with. This Smith & Wesson knife features a pocket clip for even more portability.
For the Dad Who Loves Camping
Whether Dad's an old hat or just setting out on a new hobby, our camping and hiking gear is the perfect place to look for camping gifts for Father's Day. This 8-person Coleman Camping Tent has enough room for the whole family, and is specially designed to stay dark to keep Dad cool and catching Z's.
If he's new to camping, a Magellan 5-Person Camping Bundle — including a tent, two sleeping bags and mats, and two chairs — makes it easy to give Dad a great escape.
If he's all set on the essential gear, there isn't a camper out there who wouldn't be stoked to get a Yeti hard cooler. The YETI Roadie 24 has an 18-can capacity to hold all his food, snacks, and drinks — plus a secure hinge system to keep them all safe. Or, help Papa Bear stay fashionable and cozy all trip long with a new The North Face Graphic tee.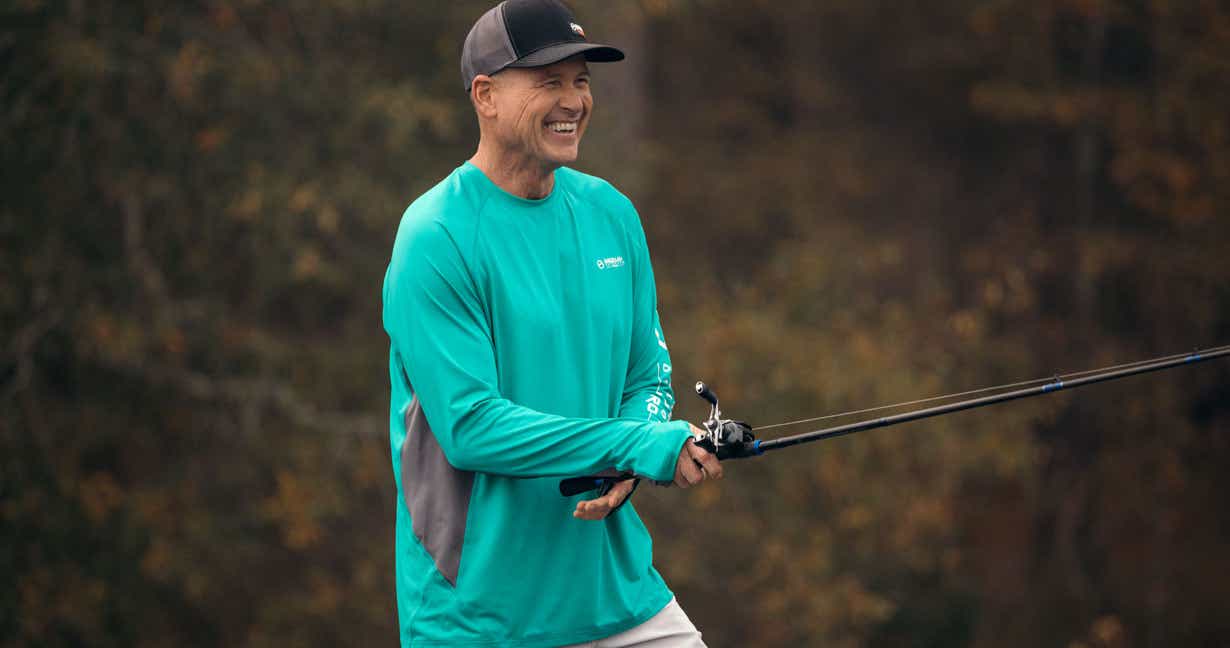 Time to reel 'er in!
If Dad's Angling for Fishing Gifts for Father's Day
Say thanks for all the annual fishing trip memories of years past— and guarantee some more fun soon — by adding some Father's Day fishing gifts to Dad's tackle box. Help him say goodbye to small fry with this Shimano Curado Baitcast Reel, made strong and sturdy for bigger and trickier fish to haul in.
If his cast seems to always come up short, give him a technical edge with a Lowrance Elite 3-in-1 Transducer. And, if he's on the hunt for the hard-to-reach catch, a Pelican Premium Fishing Kayak can get him there.
No matter how Dad loves to angle, you can always make sure he's doing it in style (and safety!) with a Columbia Sportswear Terminal Tackle Long-Sleeve. Its Omni-Wick and Omni-Shade technologies help keep Dad cool, dry, and UV-protected for as long as he's out.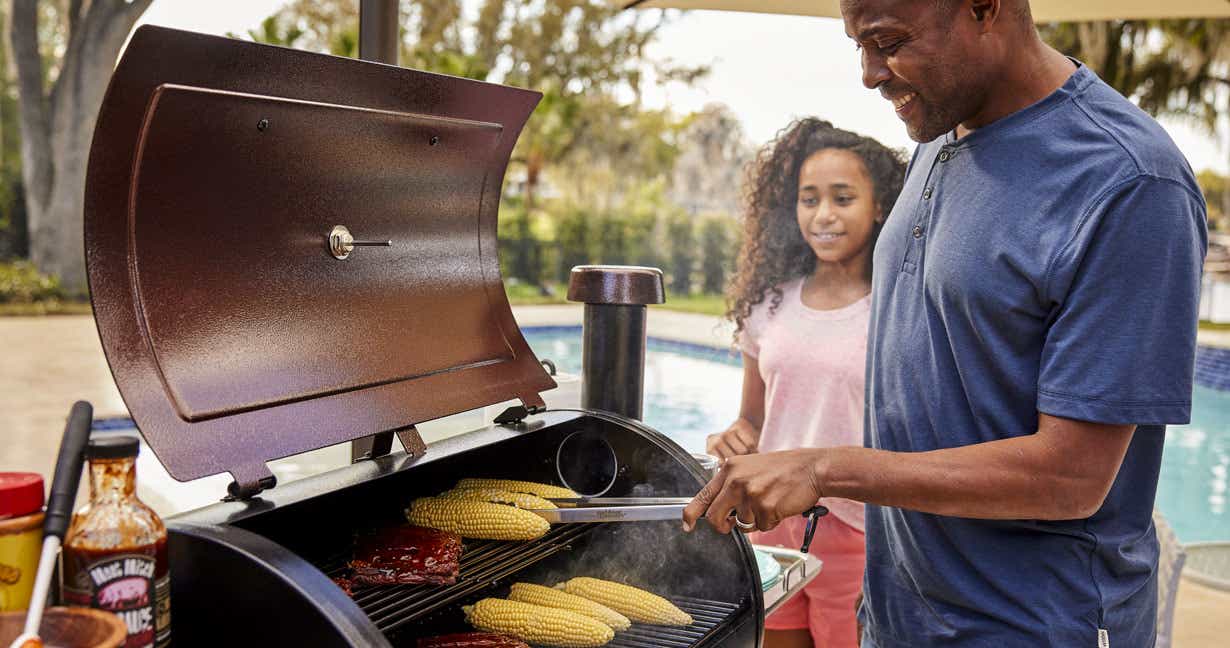 The ingredients to a perfect Saturday evening cookout.
Grilling Gifts for Father's Day
It's no coincidence that Father's Day falls during peak grilling season. Make Dad flip with some grilling and outdoor cooking gear he'll be able to use right away, from brands like Blackstone, Pit Boss, Meat Church, Igloo, and more.
If he's all about that classic BBQ, a Competition-Series Pellet Grill from Pit Boss can take his ribs, chops, and wings to the next level. It's even Wi-Fi enabled, so he can step away to mingle with family or neighbors while keeping an eye on the sizzling meal.
If Dad's more about a multi-course Fourth of July spread, bring the inside kitchen to the patio with this Blackstone 28, fitted with a griddle station and air fryer combo to unlock even more flavorful combos. And don't forget the Meat Church Honey Hog Barbeque Rub, which is a must if you're looking to add sweet heat to any grilled pork, vegetables, and even grilled pineapple. (Check it out in action with Meat Church founder, Matt Pittman!)
No BBQ cookout is complete without some ice-cold beverages to wash the meat down. This Igloo 52-quart cooler will make sure there's enough water, sodas, and spirits at the end of a day over the fire to cool off with.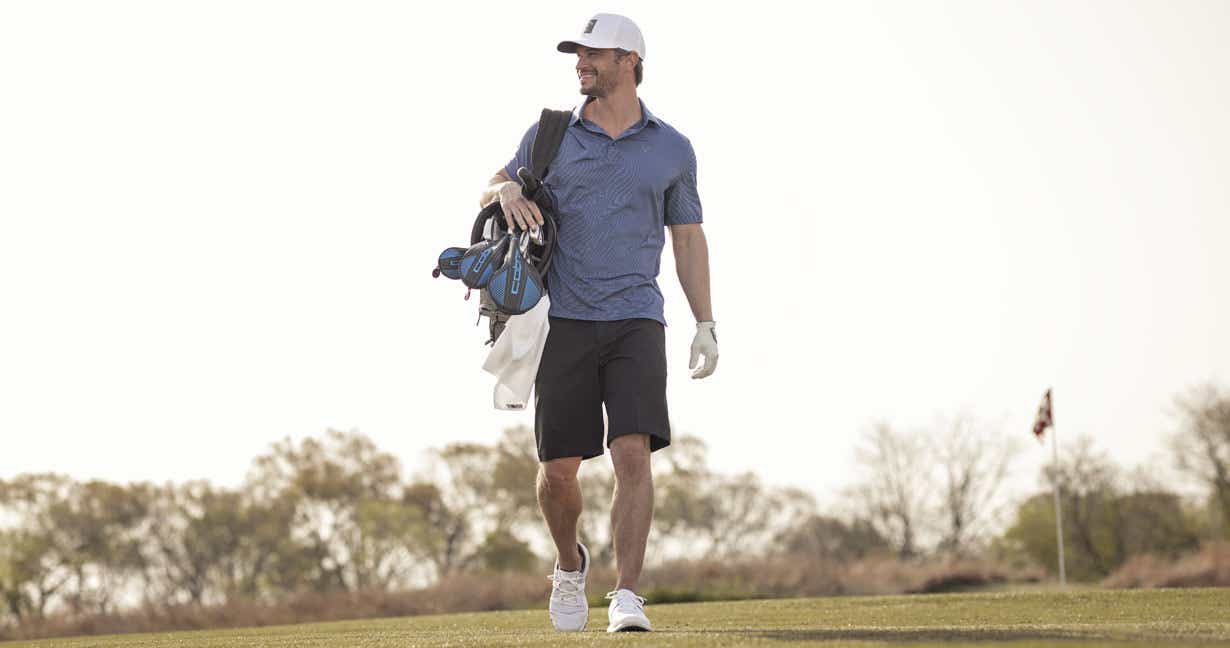 Never a bad time for some time on the green.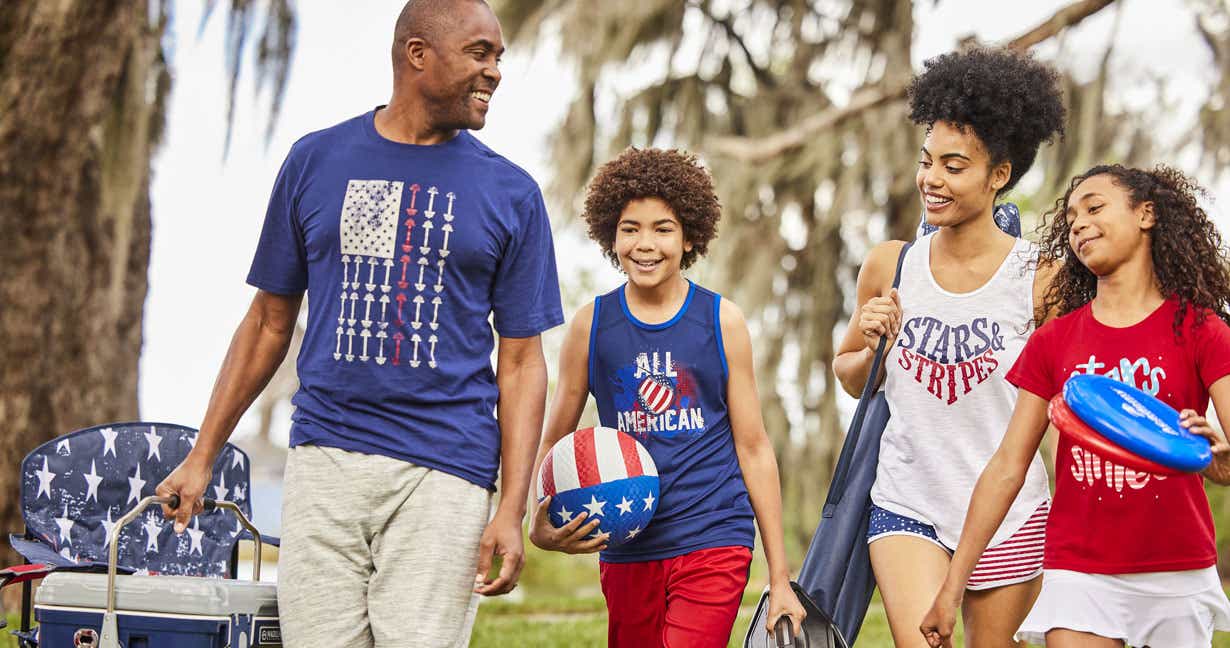 When we smile, Dad smiles!
Tee Up These Gifts for Your Golfing Dad
Upgrade Dad's game with our perfect golf gifts for Father's Day. We've got a wide selection of the nation's top golf brands, so you can shop Callaway, Wilson, SRIXON, Bushnell, and more of Dad's favorites in-store and online. Help him step his game up on the green with a new Callaway MAVRIK Driver, or kit him out with an all-new set of Wilson Clubs.
A golf-loving dad is always sure to smile when he unwraps a pack of new golf balls, but he'll smile the biggest with this 12-pack from SRIXON, which promises a more articulated feel, greater speed, and more distance with every stroke. If you want to give Dad the greatest advantage on the green, slip a Bushnell Laser Range Finder into his golf bag and he'll always know the distance of his next shot.
For the Dad Who Has Everything
If your dad is the type of guy to buy something as soon as he thinks of it (and doesn't wait for his wonderful family to get it for him!), there's always those Father's Day traditional gifts: socks, watches, wallets, and other men's accessories.
However, we think it's just as thoughtful to make sure he's set up for shopping success with Academy Sports + Outdoors gift cards. We're proud to offer gift cards in-store and online for your shopping convenience. An e-gift card can even be delivered same day (or even right this instant) directly to Dad's email!
Still need help deciding what to buy for Father's Day? Just like Dad always said, the best gift is always one that comes from the heart. You can browse even more gift ideas on our Father' Day Gift Guide, or head to your local Academy Sports + Outdoors for in-person shopping advice from a team member.