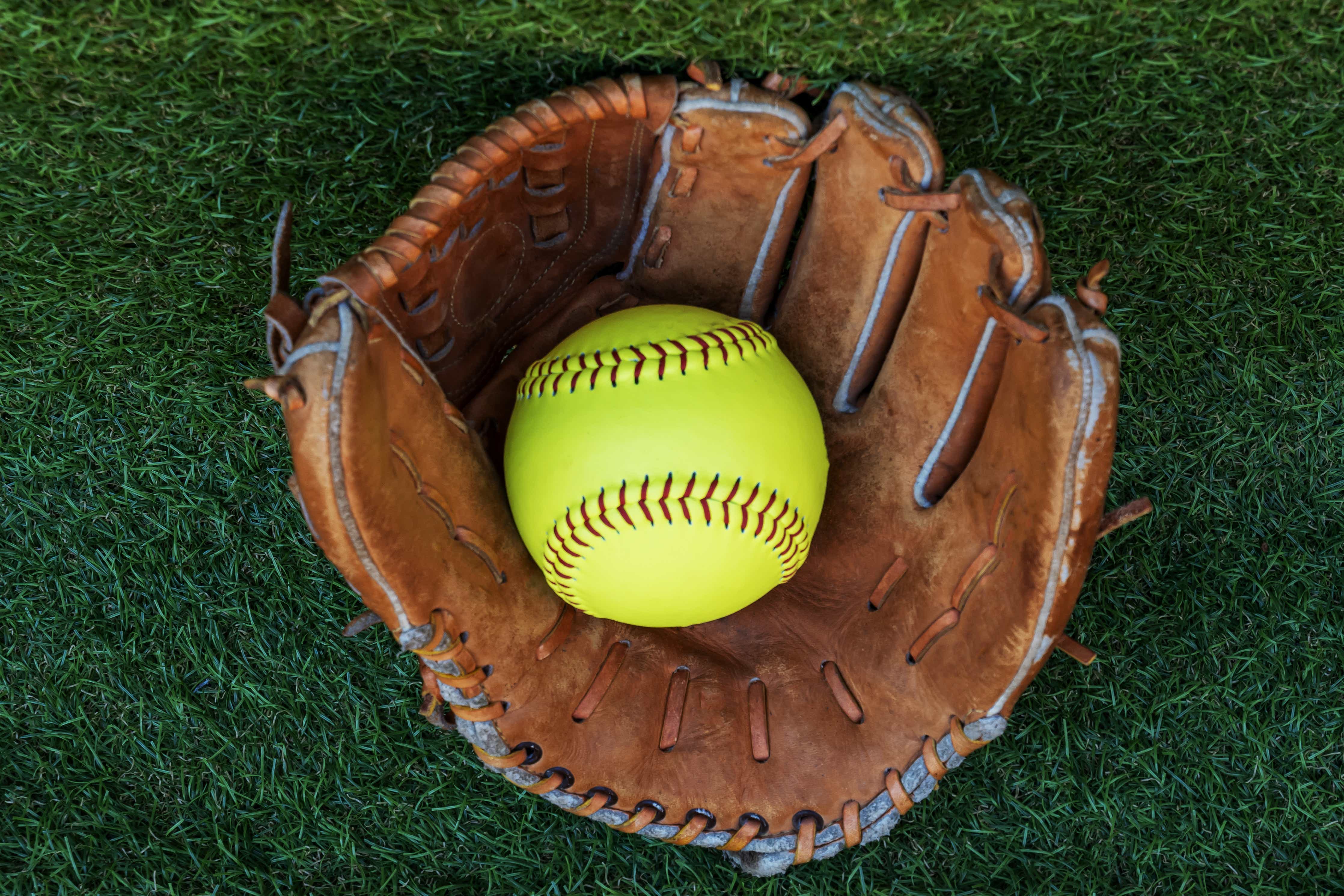 Every baseball and softball glove tells the story of the player using it on the field. The more it's used, the better the glove can become as it molds to a player's hand. Baseball and softball gloves suffer through every practice, catch session, and game so that players have a mitt that's all their own. They also unite every player both on and off the field! No matter if you're a complete beginner or you're batting in the professional league, every player must break in their glove in order to leverage their fullest potential for all seven innings.
The Best Way To Break In a Baseball or Softball Glove
If it's good enough for glove guru Shigeaki Aso, it's good enough for us! This method of breaking in gloves requires minimal tools. We believe this is the best way because you're in full control of how much pressure you apply as well as how much you stretch out the glove laces. Other methods may be easier, but using this way to break in your ball glove can help you make it all your own. For this step-by-step guide to break in your glove, you'll need to do the following: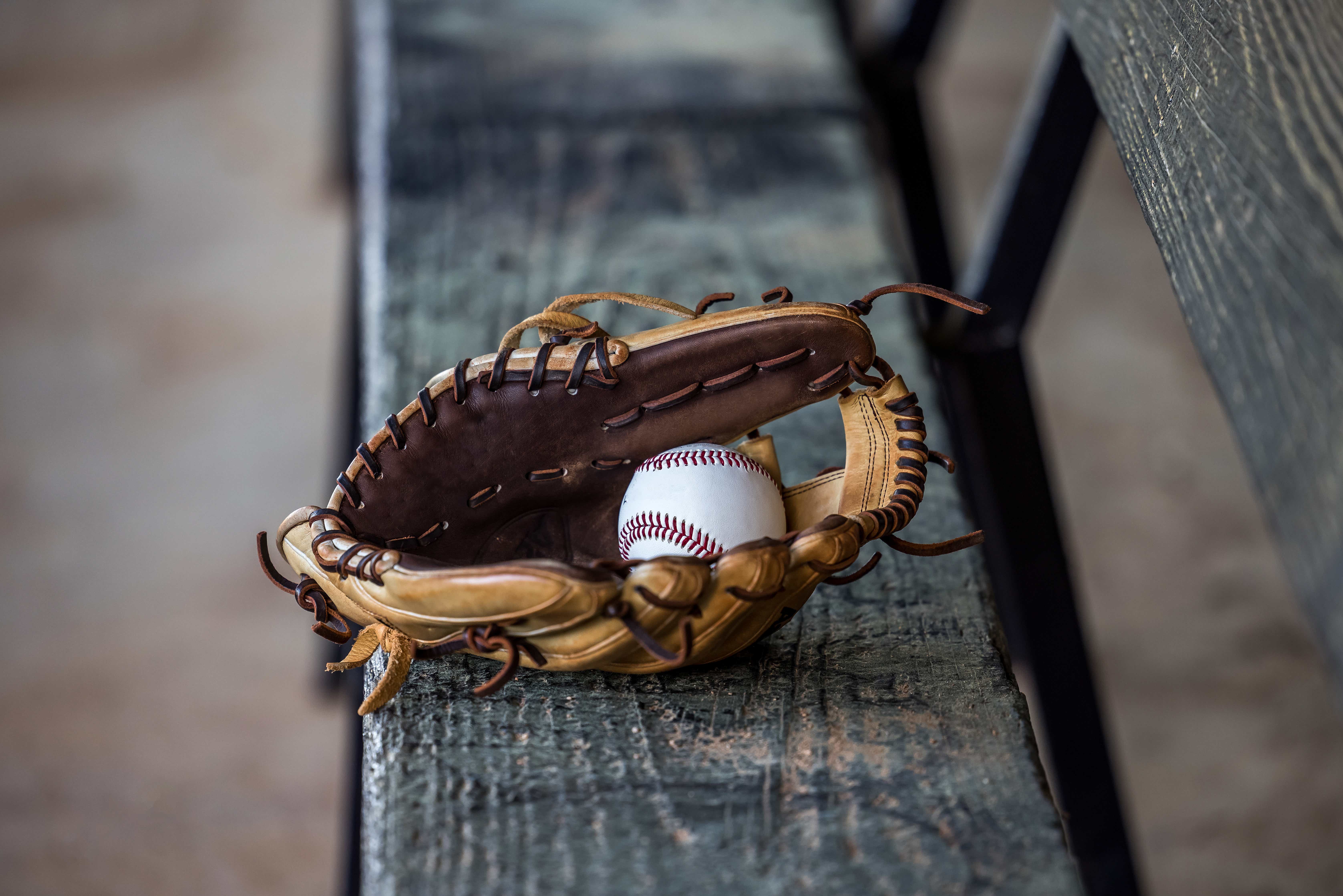 Step 1: Gather the Right Tools & Supplies
Start by assembling the right tools safe to use for your new glove. For this step, we've compiled this brief list of helpful items that will assist in making it as simple and effective as possible to breaking gloves in:
Warm water (not hot or boiling)
Container to pour it
Elbow grease
Glove mallet
A clean surface (or a towel if you do this on the ground)
Step 2: Saturate the Pocket With Water
Place the glove on a clean surface or towel if you plan to break in your glove at the field. Make sure the water isn't able to enter the finger stalls. Be careful about how much water you pour over the glove. Soaking it can dry-out your glove in the long-run. Start by pouring the water conservatively, and add a little more as you need to shape the glove.
EXPERT TIP:
Water allows you to stretch the material of your glove easily. You'll be able to shape the glove however you like.
Step 3: Squeeze & Slide the Glove to Deepen the Pocket
With the glove back facing your chest, grasp each side of the heel (or the base of it where you stick your hand in). Squeeze tightly, and slide the glove back and forth with both hands moving in opposite directions back and forth.
Step 4: Stretch Out the Webbing
Next, you'll want to firmly grab the glove at both ends at the top — with one hand on the thumb stall and the other hand grasping the pinky finger stall. Stretch the webbing. Doing so will extend the webbing as well as expand the finger stalls; however, the glove may shrink a little as the glove dries. Mind how much force you use during this step. Use more if you prefer a looser top lace, and use less if you want to retain its original structure.
Step 5: Loosen the Webbing's Toop Laces
Take the glove in both hands. Shape the webbing into an 'Z' form and apply firm pressure as you squeeze for at least seven seconds. This step helps your glove to not feel stiff when you open and close it.
Step 6: Deepen the Pocket
Step 7: Pound in the Glove's Break Points
Fold the glove closed. Turn the thumb stall up to where it's facing you. Once again, grab the mallet and beat the glove on the outside of the heel beginning with the thumb side and following up with the pinky side when you're satisfied with the softness of the glove. Doing this helps improve how quickly you can open and close the glove in practice or in the game.
Step 8: Play Catch
While you could simply play catch immediately upon buying your new glove, this guide helps you speed up the time it'll take to fully make it your glove. Keep in mind that your glove will adjust a little back to its original form regardless if you play catch or not. It's so important to play catch as often as possible.
This process yields different results depending upon the materials of your glove. Synthetic gloves may break in the quickest whereas premium leather gloves may take a few days to a couple weeks.
If your glove doesn't break in using this technique — or you're looking for faster alternatives, consider some of these alternative methods.
Safe Alternatives To Break In a Baseball or Softball Glove Fast
There are an endless number of ways you could conceivably break in a softball glove; however, many of them either harm the integrity of the glove itself or void manufacturer's warranties. That's why we're only mentioning the safe alternatives that don't damage the glove and that are generally warranty-safe.
Wrap Your Glove With a Ball in the Pocket
Glove wrapping is likely the easiest way to break in a ball glove. Both the set-up and execution of this does not require any extra tools other than what you likely already have around the house: rubber bands, your glove, and a softball or baseball. But there's a very important step you must do to ensure that your glove does not get damaged in any way. Do not attempt the wrapping method without first placing a ball in the pocket of your glove! You'll end up just over-stretching out the material of your glove, resulting in it retaining its now flattened form. With this in mind, here is a general walkthrough of this process:
Place a ball in the pocket of the glove.
Close the glove with the ball inside. Ensure the thumb and pinky touch.
Wrap/fasten the rubber bands around each section of the ball glove.
Stash the wrapped glove somewhere for at least two days.
When you're ready to check the progress, unwrap the glove.
If the glove still feels a bit stiff, you can repeat this as many times as needed to fully break in your softball glove.
Use a Safe Glove Conditioner, Gel, or Oil
If you're not keen on using water to help soften the material of your new glove, there are glove-safe conditioners, gels, and oil sprays you can use as an alternative way to break in a glove. But not all glove conditioning products are the same in terms of quality and efficacy, so only choose such products that are manufacturer approved.
Try Our Favorites:
Exactly as you'd use water on your new glove, use a small amount of conditioner to begin. You can always add more if you need to. Use these steps to break in your glove:
Put the conditioner onto a clean, dry cloth.
Apply a thin layer of the conditioning treatment.
The webbing is typically thinner than the rest of the glove, so avoid coating any product on that part of your glove.
Synthetic Baseball or Softball Gloves Vs. Leather Gloves
There's a big difference in the two major types of glove materials: synthetic and leather. Traditionally, leather gloves can often feel heavier on the hand as well as have a much more demanding break-in period since they're stiffer than synthetic gloves. In recent years, more and more players have opted in to using synthetic mesh or suede gloves for a number of reasons:
They're easier (and often faster) to break in — Manufacturers produce synthetic gloves with the perk and intention of being as game-ready as a glove could be off the shelf.
They're lighter weight — Often more agile when first opening and closing on the field.
They're water-resistant or waterproof — Synthetic material has more freedom in the elements than leather gloves do.
They're more breathable — Materials like mesh are more flexible and allow more air to flow through the finger stalls.
Learn more about the difference between synthetic and leather softball gloves.
Frequently Asked Questions:
Q. Why Do Baseball and Softball Gloves Need To Be Broken In?
A. In the game of softball, every player has to have full control and maneuverability of both hands. But most likely the glove you see on the shelf will be too stiff to maximize your utility on the field. Many of the less expensive gloves are made with leathers like pigskin. As we've already mentioned, synthetic and leather gloves each have their own strengths to consider when choosing a glove. Leather is a stiff, pliable material that requires a bit of work to break in enough to leverage its best performance potential.
Q. How To Know A Baseball or Softball Glove Is Broken In
A. Just like no two softball players are the same, no glove is really the same either. Different players will have their own unique expectations and conditioners that must be met before they even consider taking their glove onto the field. You generally want to be able to comfortably catch the ball in your pocket without much stiffness or resistance. To create your own standards, consider the following:
What position do you play?
Are the finger stalls too floppy to hold onto the ball?
Does catching a ball feel comfortable in your pocket?
Is there any resistance when you open or close the glove?
Knowing how to identify your exact needs can help you determine if your glove is ready for game day!