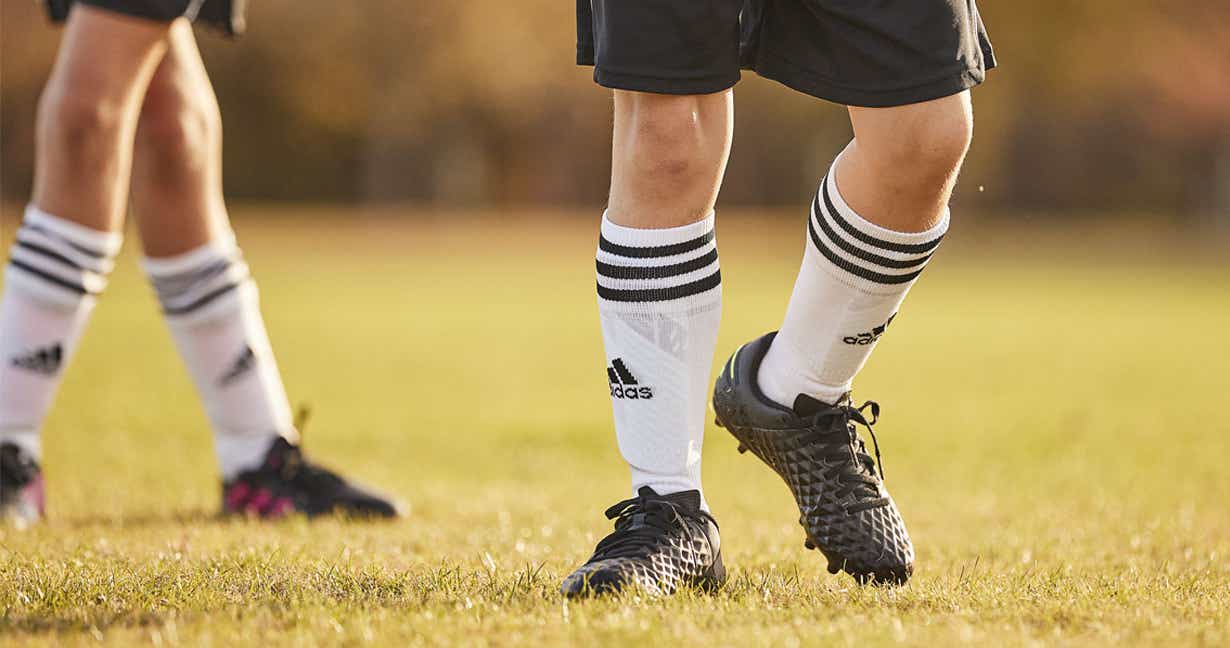 How to Buy: Choosing the Right Type of Soccer Cleats
Whether this is your own or your child's first time playing soccer, or you have years of experience under your belt, Academy Sports + Outdoors can help you find the perfect soccer cleats that are the best fit for you.
In this guide we'll break down the anatomy of a soccer cleat, and how to choose soccer cleats based on which position you play, the surface you play on, and whether you need cleats for speed or control.
Playing soccer requires very little gear to get started. A proper pair of soccer cleats, however, is the most essential piece of equipment you'll need — regardless of your playing level. Shoes designed especially for playing soccer help prevent injury and improve play by providing traction, support, and comfort.
Anatomy of a Soccer Cleat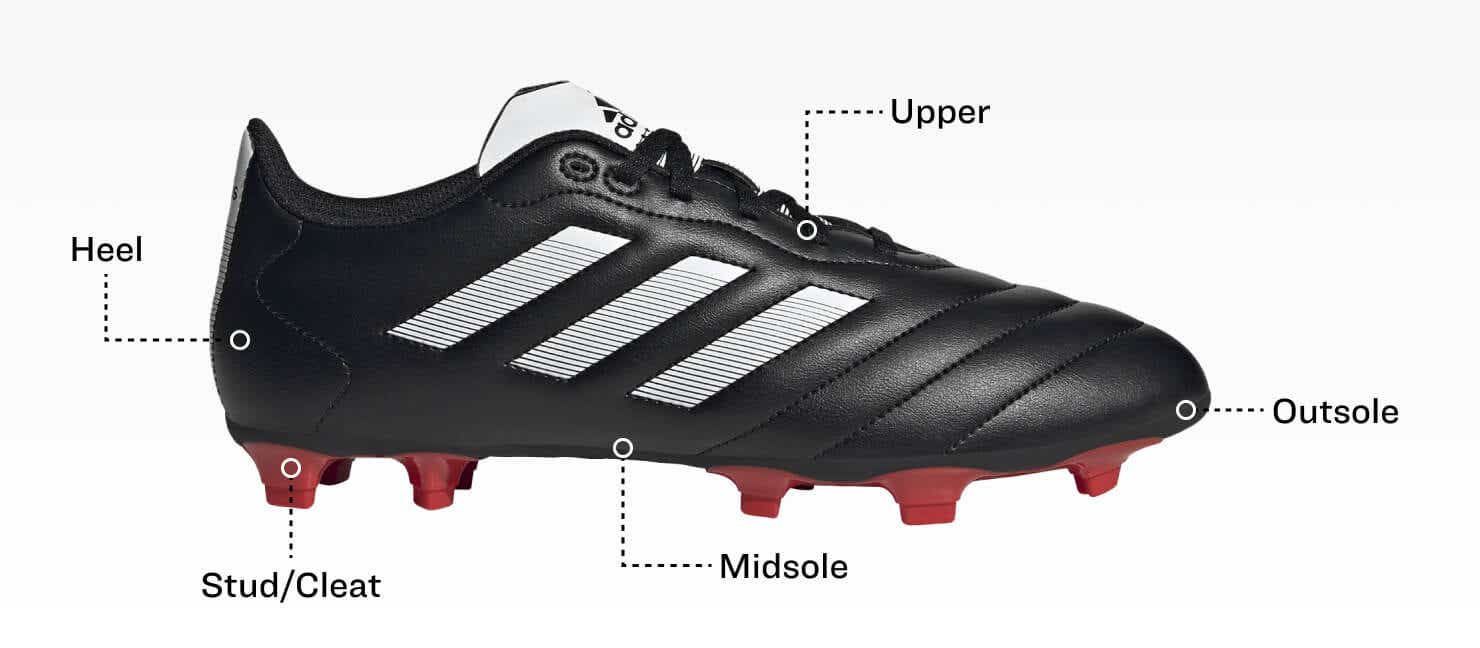 Finding the best soccer cleat will depend on you and your overall style of play:
Which position do you play?
What type of surface are you playing on?
Are you playing indoors or out?
To help make your decision, here are the main parts of a soccer cleat to consider when buying new soccer shoes.
Upper
The upper part of the shoe is responsible for a secure fit, and materials matter most here. Soccer shoes are typically made of real or synthetic leathers. There are even shoes with uppers that feature knitted, synthetic mesh materials more like a regular sneaker. The type of material used to construct the upper will also make a difference for wet-weather conditions, high-impact play, and durability.
Your choice here will also depend on the position you play, as some uppers are designed to form to the ball as you make contact for better control and making quick movements. In general, you want to choose an upper that is lightweight, thin, comfortable, and easy to move in. Some of the best soccer cleats for defenders have a stronger upper, such as the Nike Adults' Tiempo Legend 9 Club FG/MG Soccer Cleats.
Midsole
The midsole section provides the padding and cushioning for your feet. When trying on soccer cleats, make sure the foam is properly positioned to support your arches, which will help avoid injury. Your shoes should be able to support the strain and impact of your position on the field.
Collar
Like everyday shoes and boots, soccer cleats are also offered with different collar lengths ranging from a low- to mid-collar that sits higher on your ankle. The high-cut version (often a sock-like extension of the shoe) increases a snug fit and provides additional firmness and support for your ankles and creates more controlled movements.
Stud/Cleat
The studs put the cleat in soccer cleats. Available in different materials such as rubber and plastic, this is the part of your shoe responsible for providing the appropriate traction and stability for the type of surface you're playing on. In addition to surface type, check with your league about any cleat restrictions.
Cleats with flat rubber soles provide the best traction for indoor soccer. If you play outdoors or on artificial turf, however, choose a shoe with studs on the base of the sole to better dig into the ground. Studs are typically made as part of the shoe but there are detachable options available which provide more versatility for indoor and outdoor play. Studs may also vary in where they are positioned on the shoe.
There are also two different types of cleats: molded and blades, however molded cleats are most common and are designed for stability. Bladed cleats are divided into raised sections to improve traction and speed.
Outsole
One of the most important components of a soccer cleat is the outsole – this will be the indicator of what type of surface you are playing on. Academy's selection offers:
| Surface Type | Description |
| --- | --- |
| Firm Ground (FG) | Traditionally used outdoors on grass fields and artificial grass |
| Multi Ground (MG) | For performance on different types of playing surfaces |
| Turf or Artificial Grass (AG) | Designed for turf or artificial grass; A good backup cleat for hard surface play |
| Indoor Court (IC) | Best used for indoor soccer courts, this silhouette won't have an actual cleat and will resemble a standard athletic sneaker |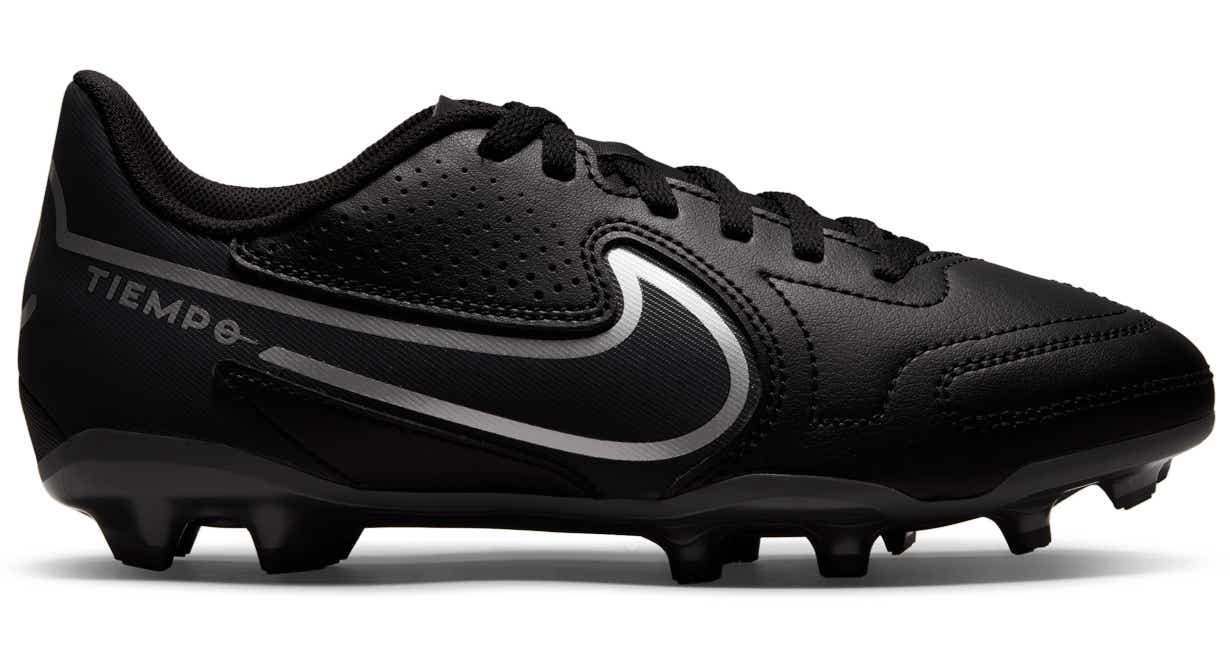 Example of a Firm Ground Cleat, the Nike Boys' Legend 9 Club FG/MG Soccer Shoes.
Position on the Soccer Field
Your playing position on the field will determine what you should look for in your cleat. The upper, midsole, and collar play an important role in determining both comfort and performance. So go ahead and choose your position:
Forward
Defender
Midfielder
Goalkeeper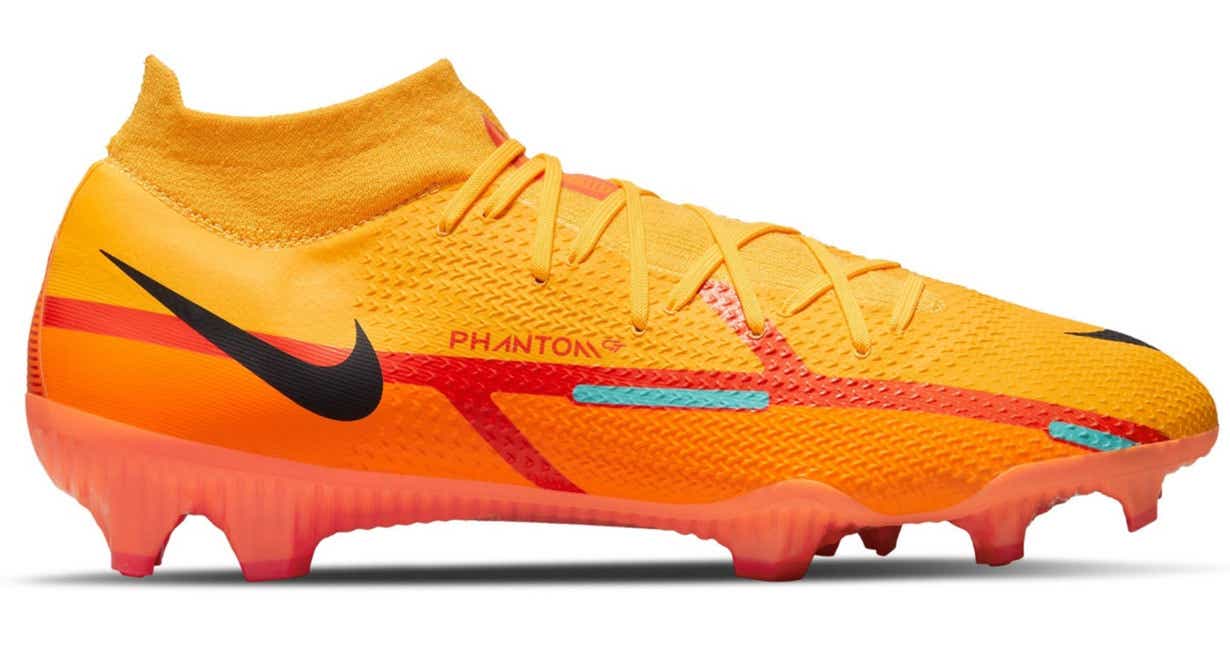 One of the best soccer cleats for defenders: the Nike Men's Phantom GT2 Pro Dynamic Fit Firm-Ground Soccer Cleats.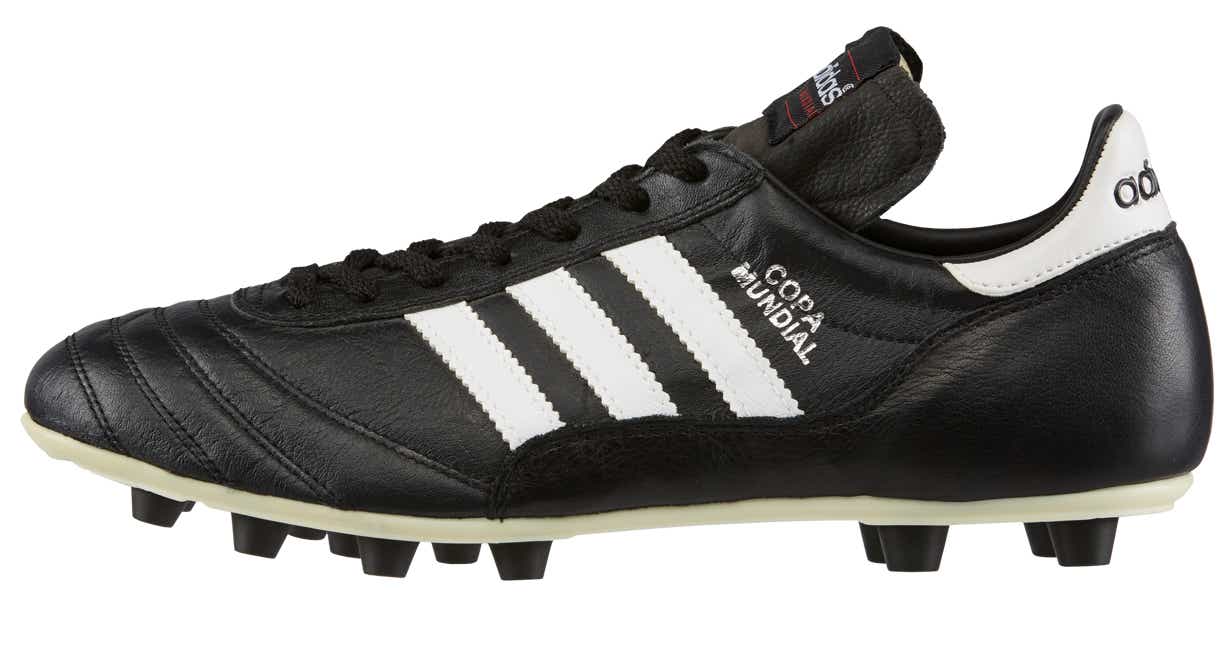 Recommended for goalkeepers: the adidas Men's Copa Mundial FG Soccer Cleats
How to Find the Right Soccer Cleats for Fit and Function
Finding the Right Fit
When shopping for different types of soccer shoes, make sure to try them on to ensure a good fit. Because of the nature of the sport — lots of movement in all directions and intricate footwork — soccer cleats should fit tighter than your regular street shoes. You don't want them too tight, but the general rule of thumb for sizing is a half-size smaller than your normal shoe size to ensure a snug, but comfortable, fit. If you have wide feet, there are options for you too, to ensure a proper fit. For the best soccer cleats for wide feet, we recommend the adidas Adults' Copa Sense.3 Firm Ground Soccer Cleats.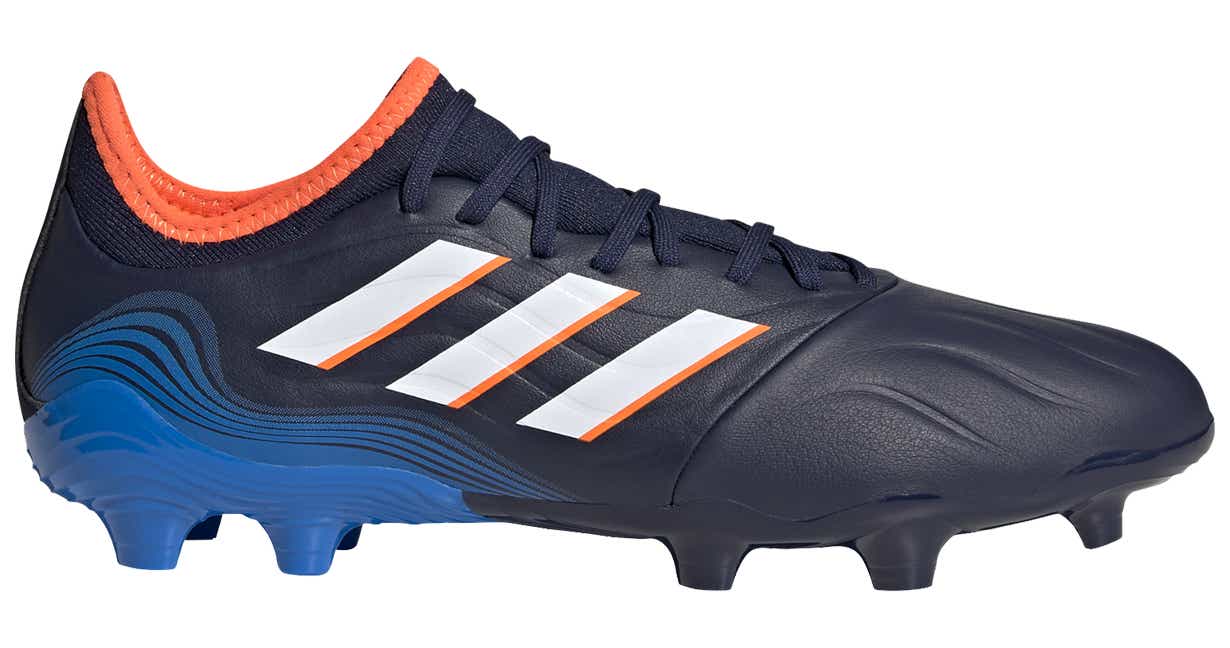 Our recommendation for the best soccer cleats for wide feet: the adidas Adults' Copa Sense.3 Firm Ground Soccer Cleats
Speed vs Control
Do you have the need for speed? Or is it more ball control that you're after? Soccer shoes built for speed — such as the PUMA Women's ULTRA 3.3 FG Outdoor Soccer Cleats — are ultra-lightweight. They have a thin mesh upper that allows you to feel the ball as well as the ground and have a unique bladed stud pattern built for acceleration and traction.
Players looking for lots of control on the pitch should opt for a soccer shoe like the adidas Men's Predator Edge .3 LL Shoes. Their coated textile uppers deliver durability and improved ball control, while outsoles provide stability and traction.
Although slightly heavier than other models, soccer cleats designed for control have the feel of additional grip on the ball while providing cushioning and comfort for your feet. The stud pattern on control cleats will help with a quick pivot and change of direction while still providing plenty of traction for quick sprints.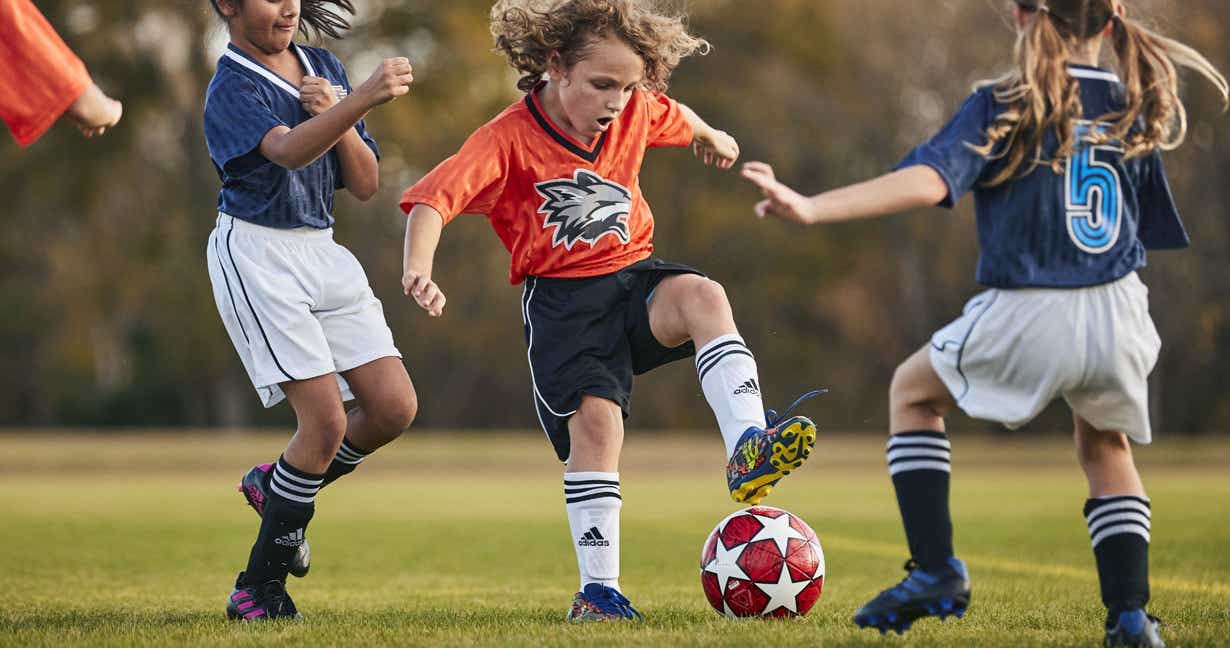 You'll find everything you need to have fun out there at Academy Sports + Outdoors. Explore our Soccer Shop online and in-stores to score the best soccer equipment and cleats for men, women, and kids.