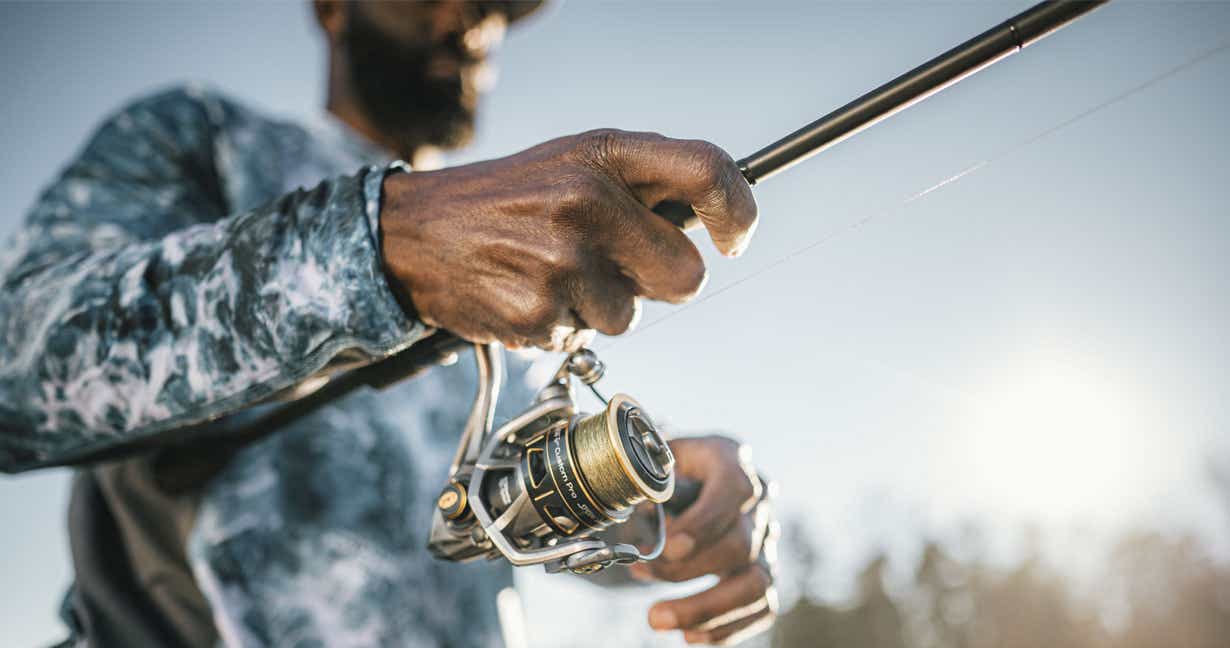 From spinning to spincast, there are several different types of fishing reels to consider when purchasing fishing equipment for your next excursion. Whether you're new to the sport or looking for an upgrade, buying a reel doesn't have to be complicated. Our guide trawls the types of reels and their features, how a fishing reel works, and how to buy a fishing rod and reel combo.
Different Types of Fishing Reels
The type of fish you intend to catch and where you're going to catch are two of the most important ways to determine which type of fishing reel you should buy. Will you be fishing in saltwater or freshwater? For trout or bass? Below, we'll break down the different types of reels and their features.
EXPERT TIP:
Fishing reels come in many sizes, so you should also consider a reel that matches the line size you use most often. Remember, the lighter the line, the smaller the reel.
Saltwater vs Freshwater Reels
As their names suggest, freshwater reels are used for fishing inland on lakes, rivers, and streams, and saltwater reels are used for fishing on large bodies of saltwater like oceans and bays.
However, not all saltwater fishing is done in the deep seas. If you're planning on fishing inshore, your reel will look very similar to the freshwater variety. The biggest difference between saltwater and freshwater fishing reels is in how they are made to withstand the elements.
| Saltwater Reels | Freshwater Reels |
| --- | --- |
| Solid body frame | Made of simple metals |
| Fewer reel parts | Cannot withstand salt damage |
| Sealed Components | Smaller body/lighter weight |
| Made of heavy-duty material | Smaller line capacity |
| Bigger/heavier in size | Not typical to have sealed or coated components |
| Larger spools | Designed for lighter lines and lure |
| Designed for heavier lines and lure | Less expensive |
| Stronger drag | |
| Pricier | |
Saltwater reels have a solid body frame made of a corrosion-resistant material such as stainless steel. This lessens the likelihood of damage from exposure to saltwater but is typically more expensive (often twice as much as a freshwater reel).
Fewer reel parts also lessen the chance for saltwater damage to the reel's inner workings. Saltwater reels will often come with stainless steel bearings that are coated for further protection. Some saltwater reels are even completely sealed to prevent any moisture from getting inside.
Saltwater reels are also bigger than freshwater reels with larger spools capable of holding more fishing line. Saltwater fish tend to be larger and stronger than their freshwater counterparts and, therefore, may go on longer runs. For this reason, saltwater reels often have more drag strength as well.
If you're looking for a lightweight yet sturdy body with an unmatched reeling experience, we love the Shimano Curado MGL 150 Baitcast Reel. If you're looking for power and performance, plus a smooth reel aided by 5 ball bearings, check out the Shimano Sahara Spinning Reel.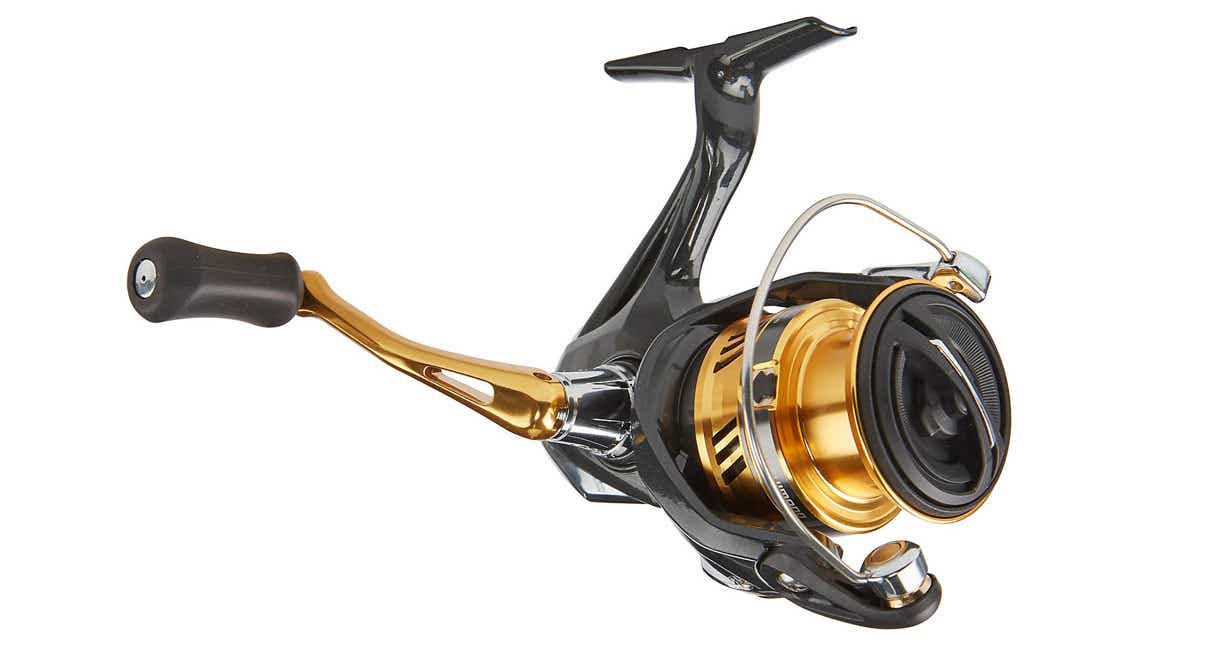 Shimano Sahara Spinning Reel
Freshwater reels are less susceptible to damage (freshwater is less corrosive than saltwater) and don't require the same type of protection and high-quality materials. They are typically made of a variety of simple metals, which may eventually corrode over time but not as quickly as they would if the freshwater reel was used for saltwater fishing. They are also not made to handle bigger saltwater fish.
Those who freshwater fish – whether it's on a lake or stream – will use spinning, spincasting, or baitcast reels. Saltwater anglers may use different types or specialized reels depending on the situation, such as whether they're inshore, offshore, or in very deep water (the latter requires trolling reels).
Try the multi-material drag system of the 13 Fishing Origin Blackout Baitcast Reel if you're looking to show off your line control. Or look for the Abu Garcia Revo SX Baitcast Reel, which combines all-around comfort, smooth performance, and robust power.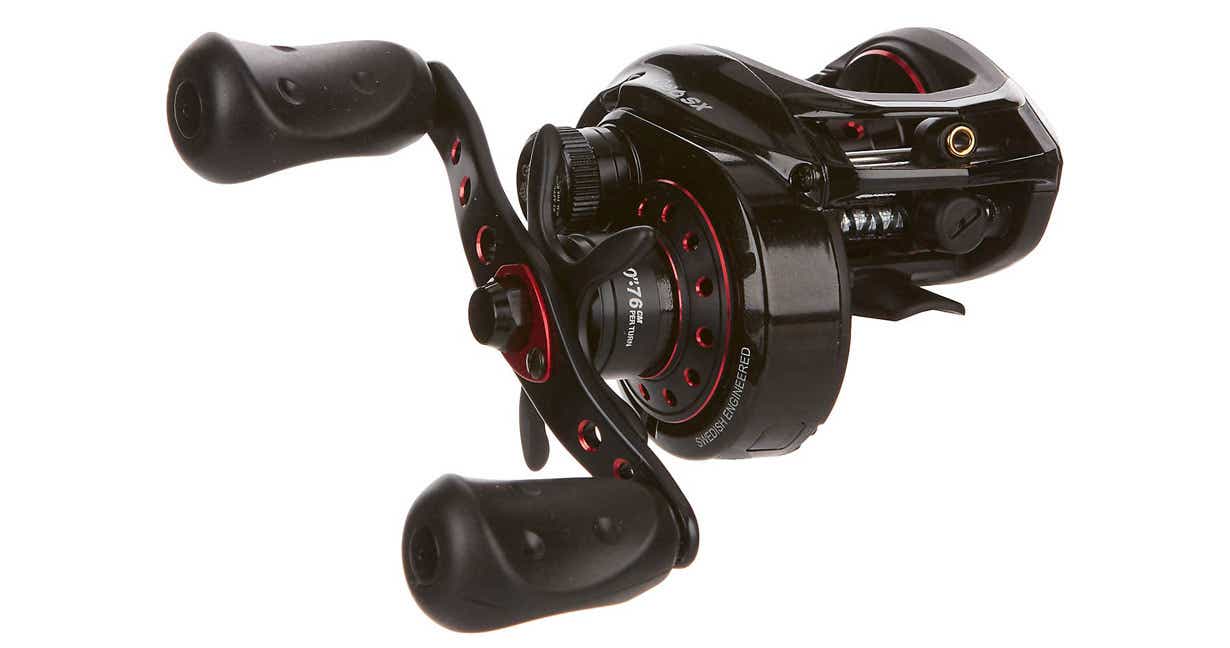 Abu Garcia Revo SX Baitcast Reel
The Different Types of Fishing Reels
There are four main styles of fishing reels: casting, spinning, spincast, and fly fishing. The style of reel you choose will also be determined by how the reel works and the type of fish you are after. As a note, there are also overhead reels, which are mostly used to feed out or troll the line below the kayak or boat.
Here's a closer look at the different fishing reel types:
Baitcast Reels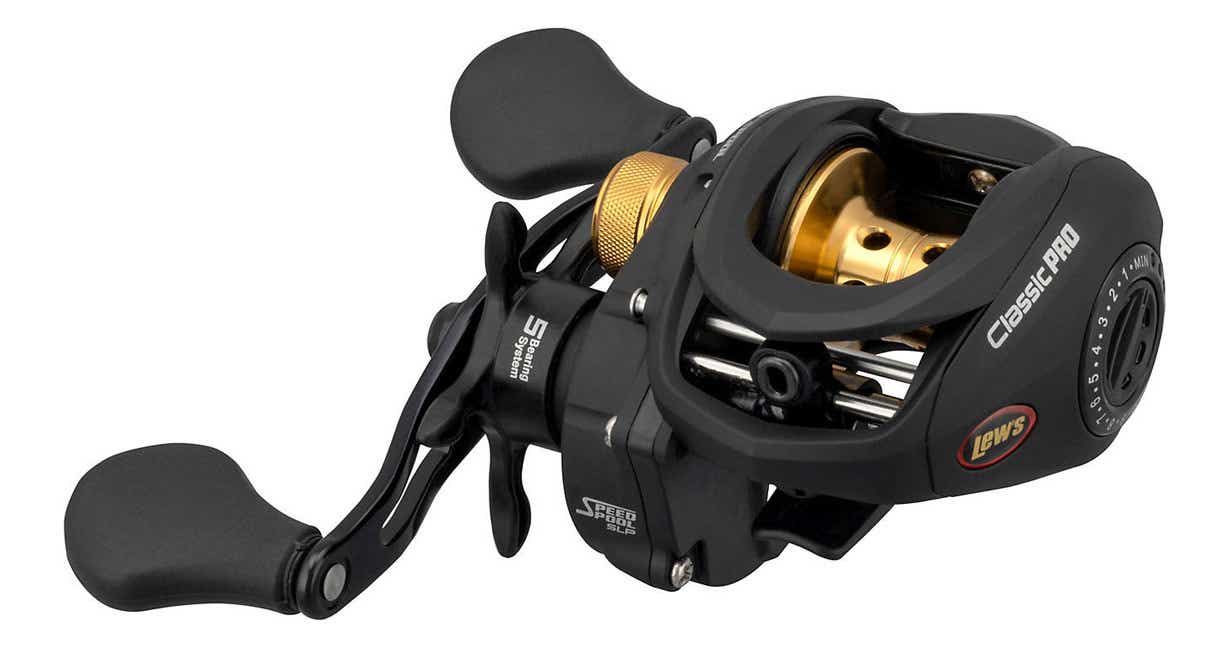 Lew's Classic Pro Speed Spool SLP CP1SHC Baitcast Reel
Baitcast Reels are the preferred reels of experienced anglers and those who use heavier lures and lines for larger, stronger game fish. They require the pressure of your thumb to keep from unspooling, which takes more time to master, but the casting distance is much further and more accurate than other casting reels.
Designed to work with the weight of your bait or lure as it pulls on the line, most baitcast reels feature a drag system that adjusts the spool to the correct level of resistance needed. Some baitcast reels come as one piece, which helps fight corrosion when saltwater fishing.
Spinning Reels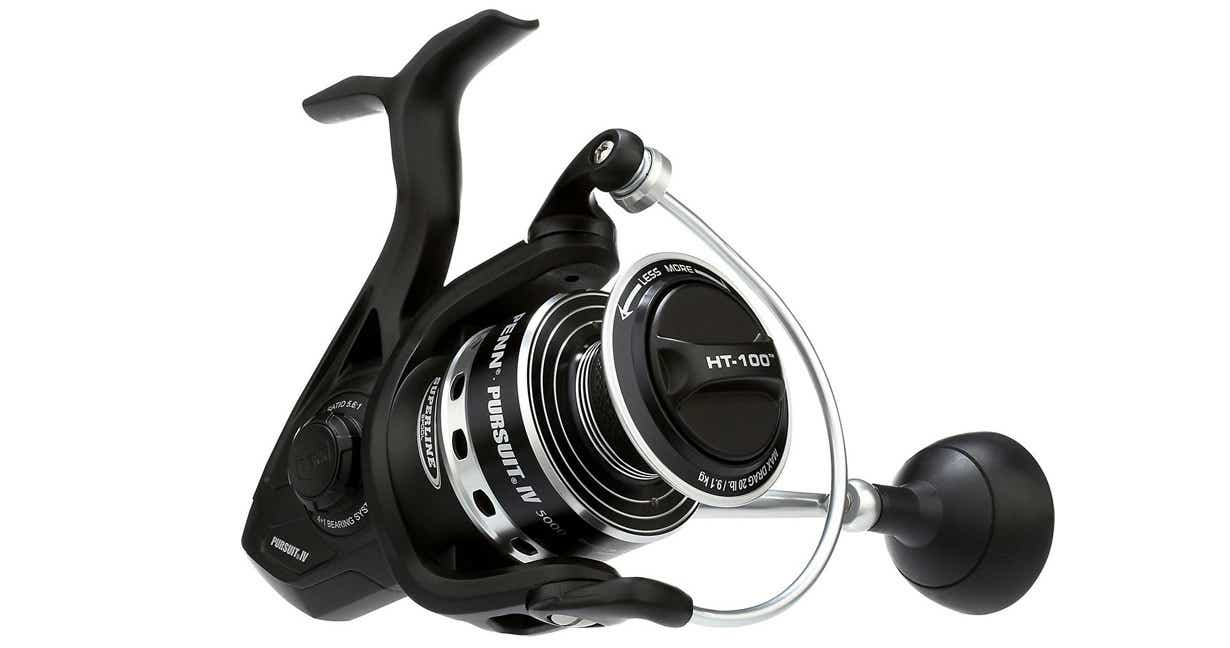 PENN Pursuit IV Spinning Reel
Spinning Reels (also known as open-face reels) are mounted to the underside of a fishing rod. Easier to handle than baitcast reels — but with similar benefits — they are ideal for beginners because they have a smaller learning curve, lots of control, and are less prone to tangling than other types of reels. They often come with an anti-reverse mechanism to prevent your line from unraveling when you get a bite.
Spinning reels may lack the precision of other types of reels, but they are a longstanding favorite among novice and professional anglers alike thanks to their reliability, durability, and ease of use.
Spincast Reels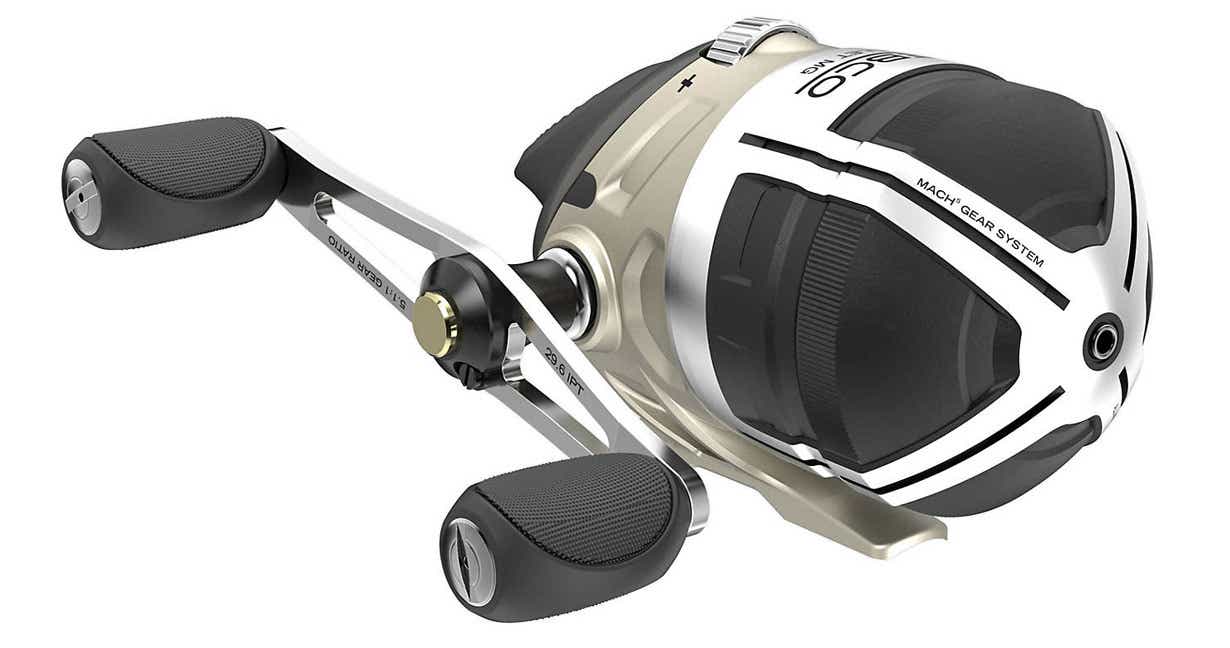 Zebco Bullet MG Spincast Reel
Spincast Reels are also ideal for easy casting by beginner or young anglers. The spool is covered, making it practically tangle-resistant. The spool is released by a button so that as you throw, your cast is propelled by the bait or lure on your line. Although you may not be able to cast as far as with other types of reels, the reliability and simple operation of a spincast reel can't be beat.
Fly Reels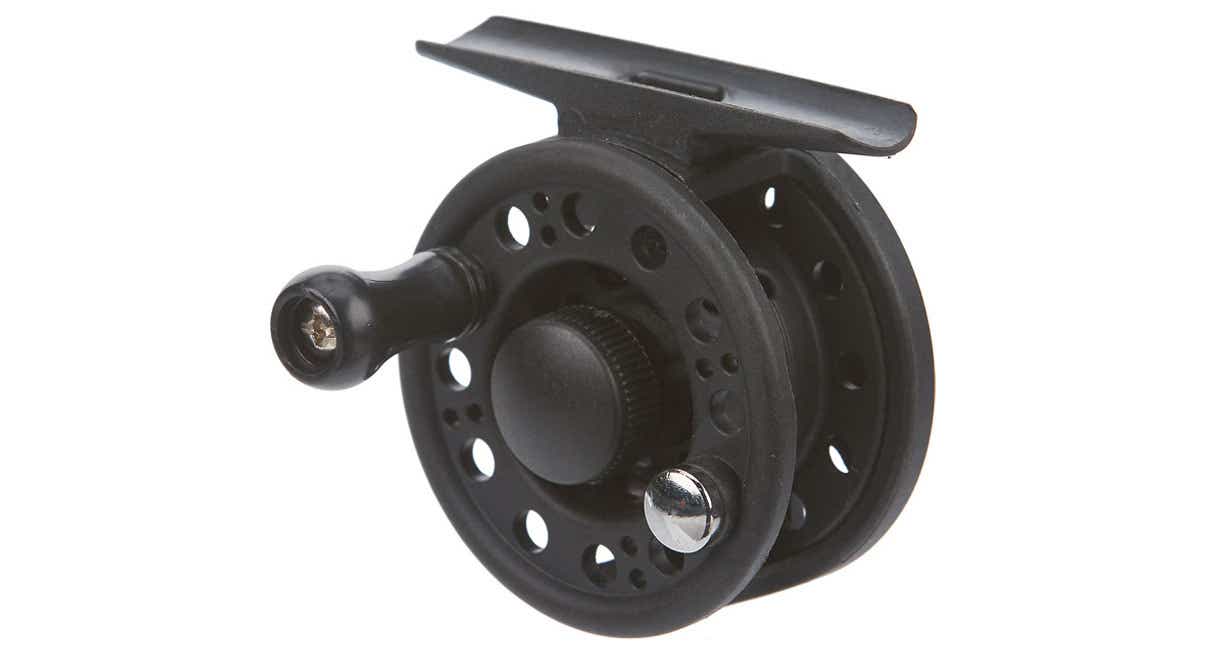 B 'n' M Buck's Best Ultra-Lite Crappie Fly Reel
Fly Reels are used only with fly rods. They offer two different drag systems (spring and pawl or disc drag) and three types of retrieval systems (single action, multiplying, and automatic). When buying a fly reel, it is important to match the line weight to your rod, which will be based on the type of fish you're after and your fishing style, so that the reel becomes part of a well-balanced system.
Saltwater Conventional Reels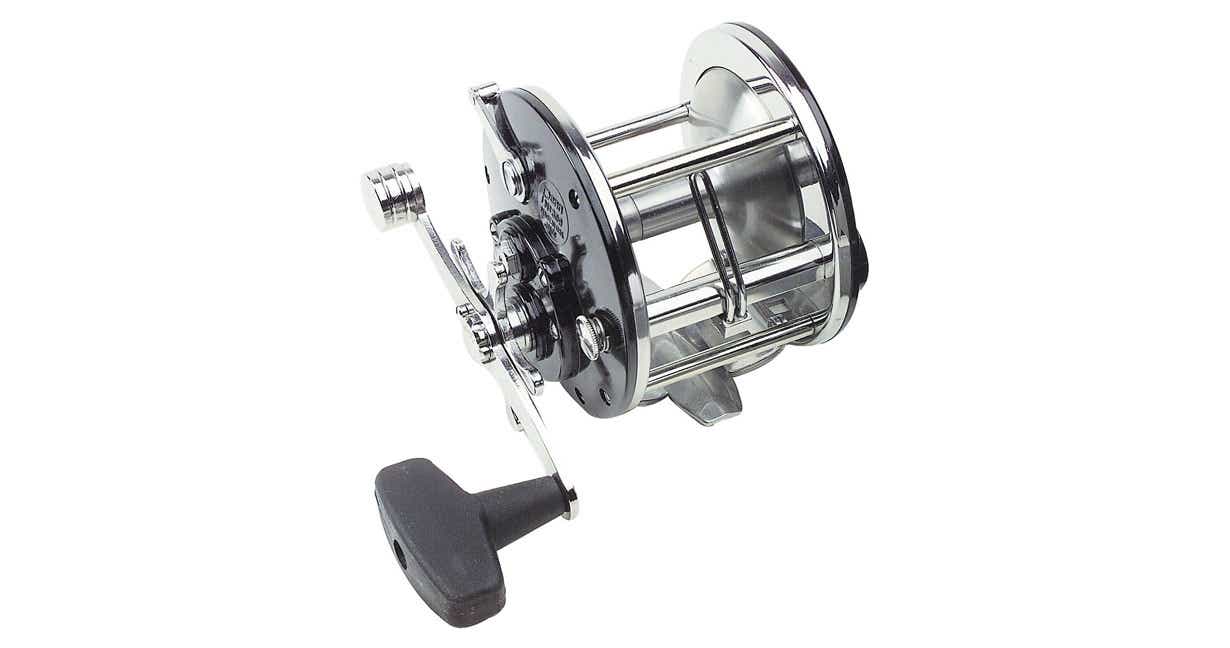 B 'n' M Buck's Best Ultra-Lite Crappie Fly Reel
Saltwater Conventional Reels (also known as overhead reels) are more of a specialty reel used for big game fishing in both salt- and freshwater. Suitable for many fishing techniques, these versatile reels come in a variety of styles, options, and break types. Most are made of aluminum and have either a lever- or star drag system. They are mounted perpendicular to the rod—rather than parallel like a spinning reel—which provides the user to "feel" what's happening on the line.
What to Look for in a Rod and Reel Combo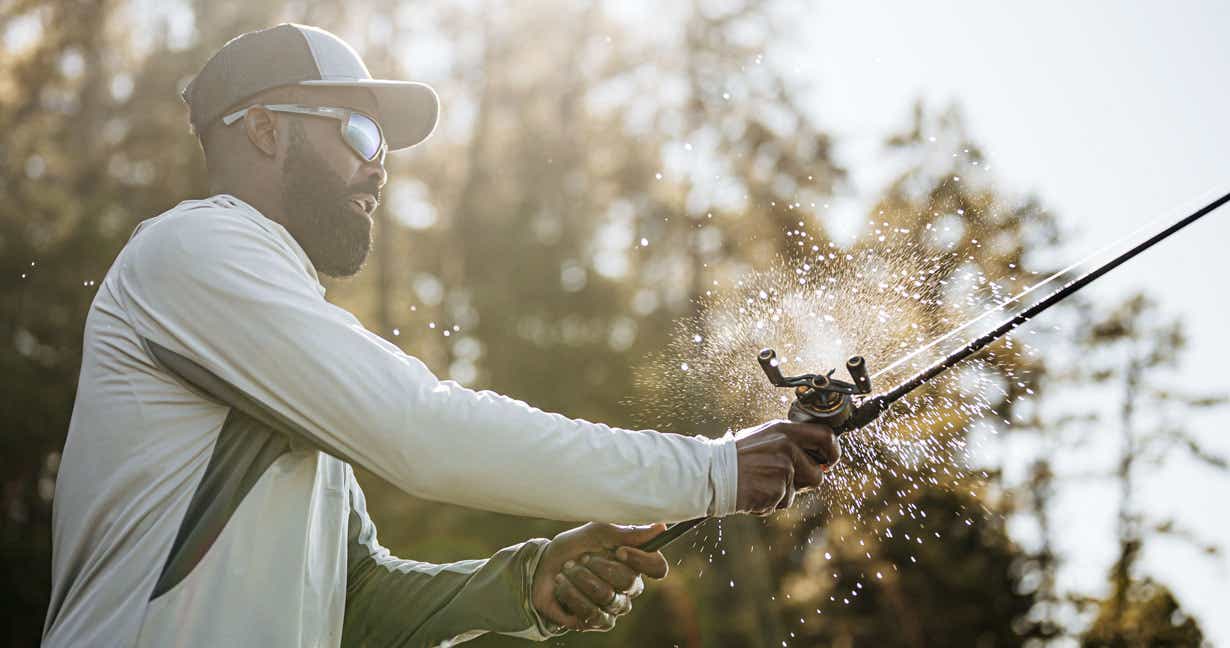 As always, you should consider the type of fishing you are going to do when shopping for rod and reel combos. For example, you wouldn't want to put a heavy saltwater reel on a lightweight freshwater rod. To ensure that your rod and reel are a perfect match, we recommend shopping for both at the same time with one of these combo options. This is often the most cost-effective route to take as well.
EXPERT TIP:
Although the standard reel foot is rectangularly shaped to fit most rods, there is some variation with how close the fit is so be mindful of this while making your selections.
Whether it's rods, reels, tackle, or traps, find everything you need to gear up for fishing in-store and online at Academy Sports + Outdoors.