Main content starts here.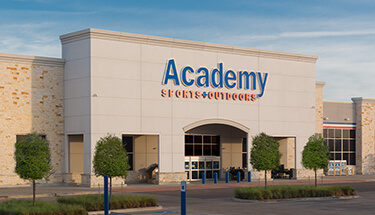 Product Purchasing Limits
In order to make sure all our customers can get what they need to enjoy their favorite hobbies or active time with their families, we've announced purchase limits on a few items. But rest assured, we're working as hard as we can to keep things in stock and to lift these limits as soon as we possibly can. We appreciate your understanding and thank you for shopping at Academy.
Outdoors + Firearms
Hard Coolers: Limit 2
Soft Coolers: Limit 2
Ammunition: Limit 4
Shotgun Shells: Limit 10
Select C02 Cartridges: Limit 10
Recreation + Cooking
Trampolines: Limit 1
Playsets: Limit 1
Bikes: Limit 2
Propane Heaters: Limit 3
Portacool Cooling Units: Limit 1
Game Tables: Limit 2
Pool Chlorine: Limit 1
Sports + Fitness
Tennis Balls Multi-Packs: Limit 1
Tennis Balls by Cannister: Limit 5