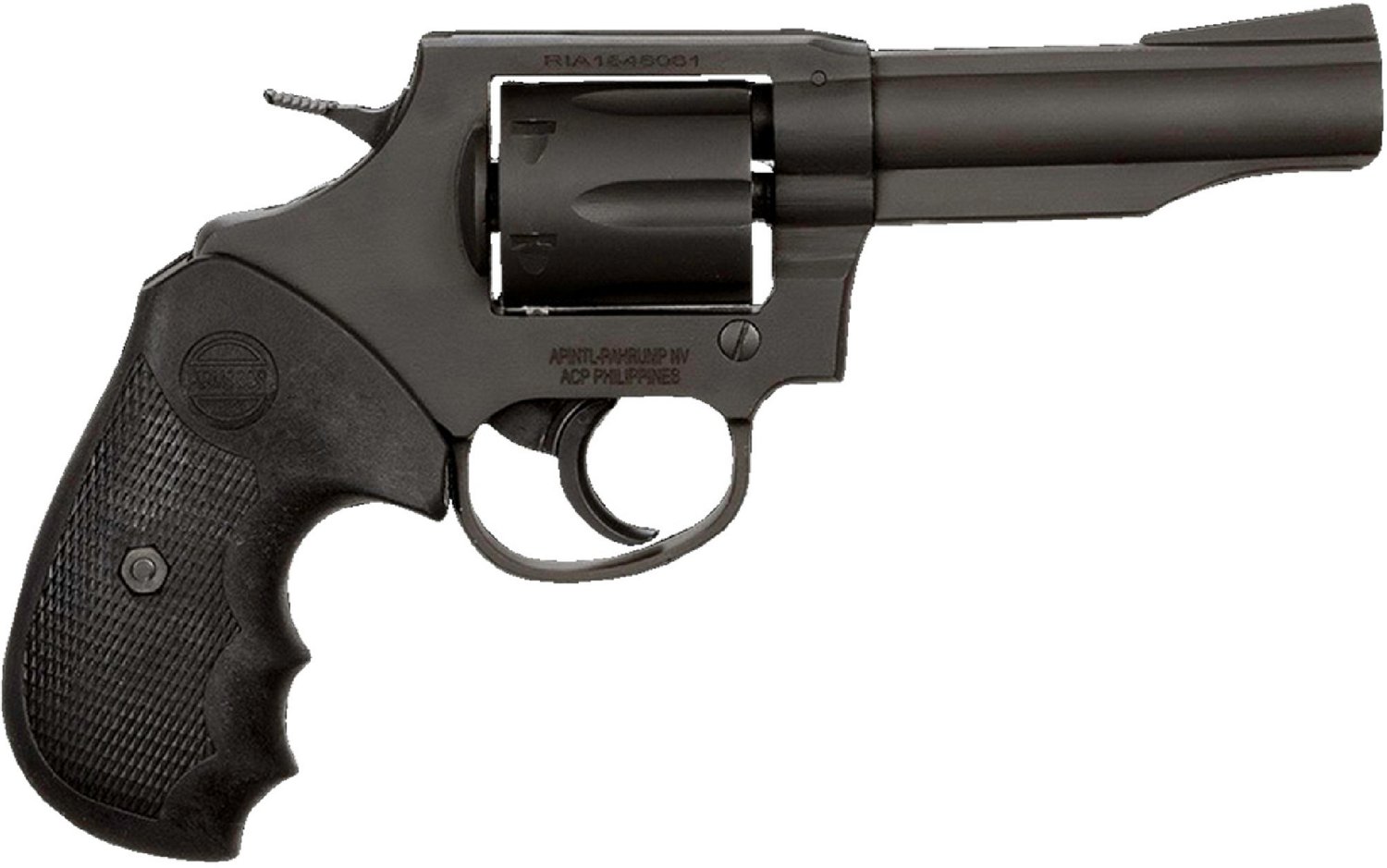 Rock Island Armory M200 .38 Special Revolver - view number 1
---
DETAILS & SPECS
---
REVIEWS
---
Q&A
---
This Rock Island Armory M200 .38 Special Revolver features a parkerized finish. The revolver is equipped with a combat polymer grip and features a 4-inch barrel.
Combat polymer grip
Parkerized finish
Single and double action with a 6-round capacity
4-inch, 6-groove barrel
Fixed ramp front and fixed wide square notch rear sights
Handedness: Ambidextrous
Metal finish: Parkerized
Action: Single/Double
Product weight: 1.76 pounds (unloaded); 1.98 pounds (loaded)
Product length (in.): 8.75
Front sight: Fixed ramp
Style: Revolver
Magazine capacity: 6
Barrel length (in.): 4
Rear sight: Fixed wide square notch
Rifle Ammo Type: Centerfire
Rock Island Armory M200 .38 Special Revolver
Important Product and Safety Information
We recommend the use of protective eyewear whenever using or near the use of this item.
Firearms purchased online are shipped to your local Academy Sports + Outdoors as selected in the checkout process.
Please note that all firearm purchases require valid US government issued ID and related firearm paperwork.
You must be a resident of the state selected for pickup.
Rock Island Armory M200 .38 Special Revolver