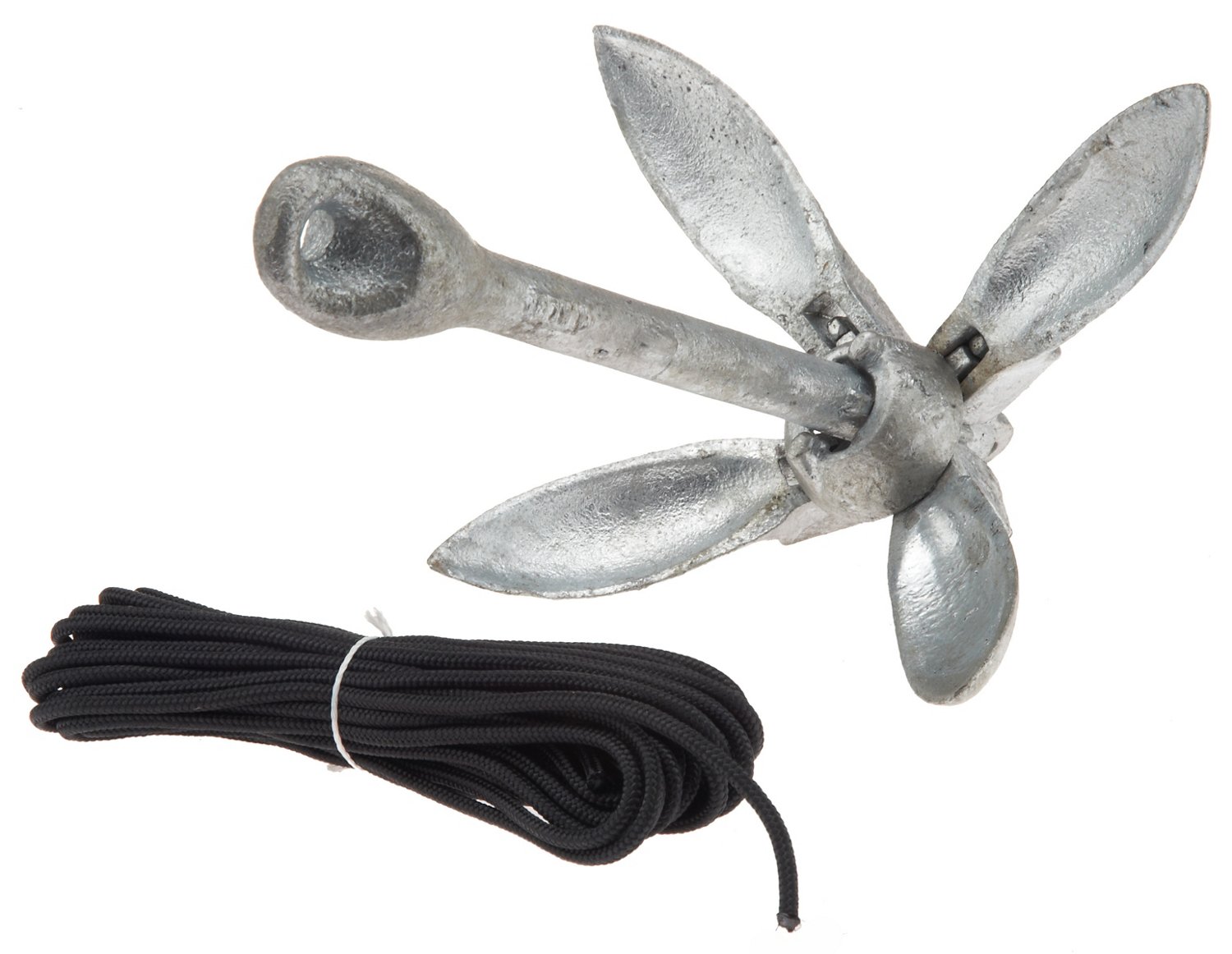 Yak-Gear™ 3.3 lb. Grapnel Anchor Kit - view number 1
---
DETAILS & SPECS
---
REVIEWS
---
Q&A
---
Bring the Yak-Gear™ 3.3 lb. Grapnel Anchor Kit on your next kayak or canoe trip for secure anchoring. The kit comes with a 3.3 lb. anchor, a 30' nylon anchor rope, a mesh storage bag for easy transport and "Rock Rigging" and "Add a Rope" instructions.
Four 6" tines fold out of the way for easy release and storage
Heavy head design creates less wait time until the anchor is fully submerged into the anchoring surface on deeper or faster moving water
Anchors your kayak, canoe or small boat
Galvanized steel construction
Includes 30' of 0.1785" nylon rope, storage ditty bag and "Rock Rig" and "Add-a-Rope" instructions
Assembly Required Flag: No
Accessory Size: 30 ft.
Storage bag
30' anchor rope
3.3 lb. Grapnel Anchor
Instructions
Yak-Gear™ 3.3 lb. Grapnel Anchor Kit