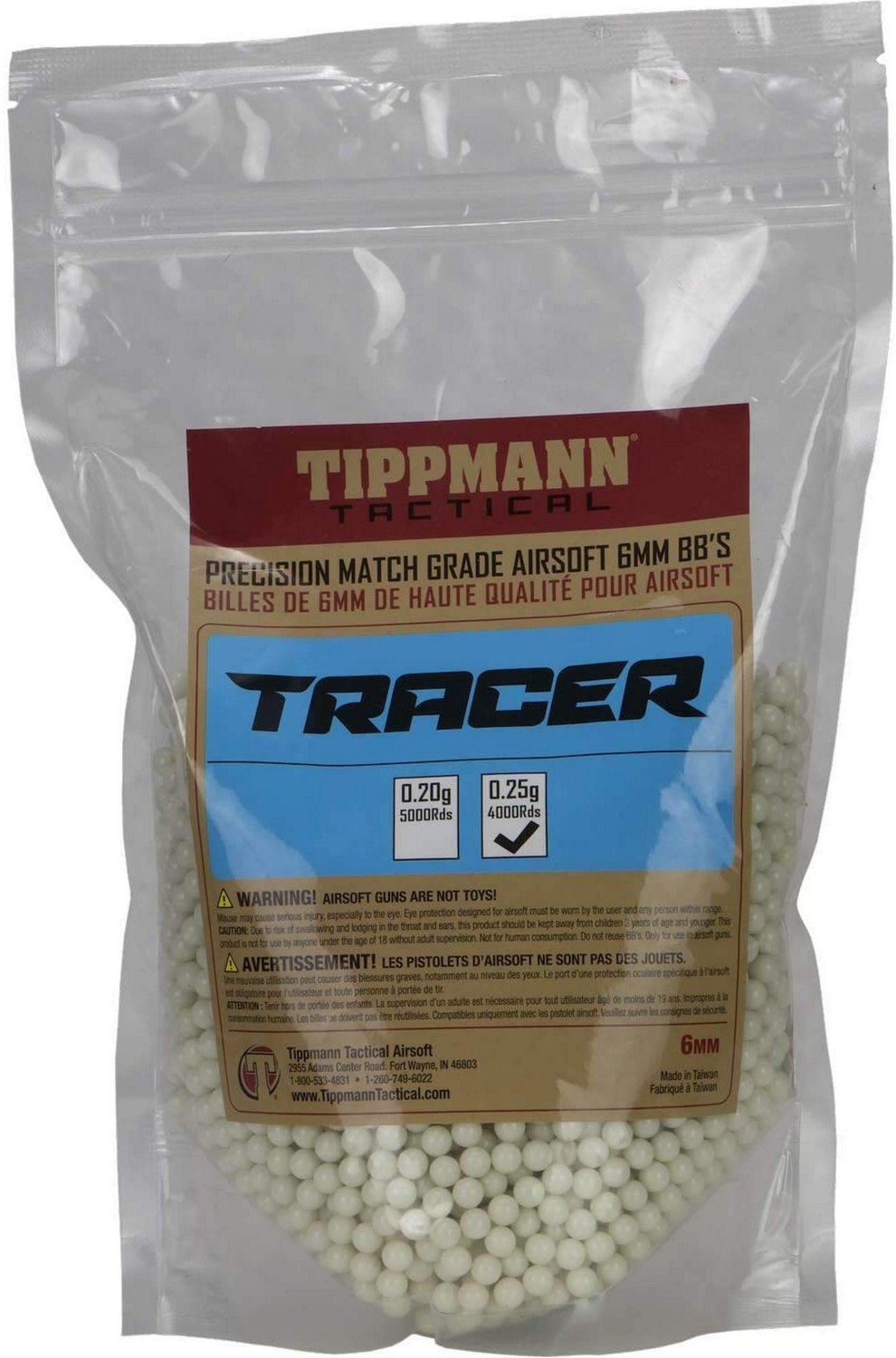 Tippmann 6mm Tracer BB 0.32g, 3,125ct Light Green - view number 1
---
DETAILS & SPECS
---
REVIEWS
---
Q&A
---
Crafted with precision in mind, these Tippmann 6mm Tracer BB 0.32g, 3,125ct Light Green feature a spherical shape and a seamless design. The high-gloss polish prevents chipping, chopping and shattering.
High-gloss polish finish prevents chipping and shattering
Designed to be used with most FPS ranges
Precision match-grade BBs designed to work with most barrel types
Seamless design with a spherical shape to encourage accuracy
Includes 3,125 light green tracer BBs
32-grain
6mm
Tippmann 6mm Tracer BB 0.32g, 3,125ct Light Green
Important Product and Safety Information
California Residents: This product may be mistaken for a firearm by law enforcement officers or others, and altering its color or brandishing the product in public may be considered a crime.
Item will only be shipped using Ground Shipping to the contiguous 48 states only.
Even though you are able to check out with this item, it may be removed from your order if shipping to a restricted location.
All Airsoft guns are sold with a 1/4" long orange tip. Do not change the coloration and markings to make it look more like a firearm. This is a violation of federal and state law.
The sale or shipment of this product to residents of certain jurisdictions is prohibited. Check your local laws before ordering this product. Check your local laws for any other regulations.
We recommend the use of protective eyewear whenever using or near the use of this item.
You must be 18 years old to purchase this product. In ordering this product, you certify that you are at least 18 years old and satisfy your jurisdiction's legal requirements to purchase this product.
Tippmann 6mm Tracer BB 0.32g, 3,125ct Light Green