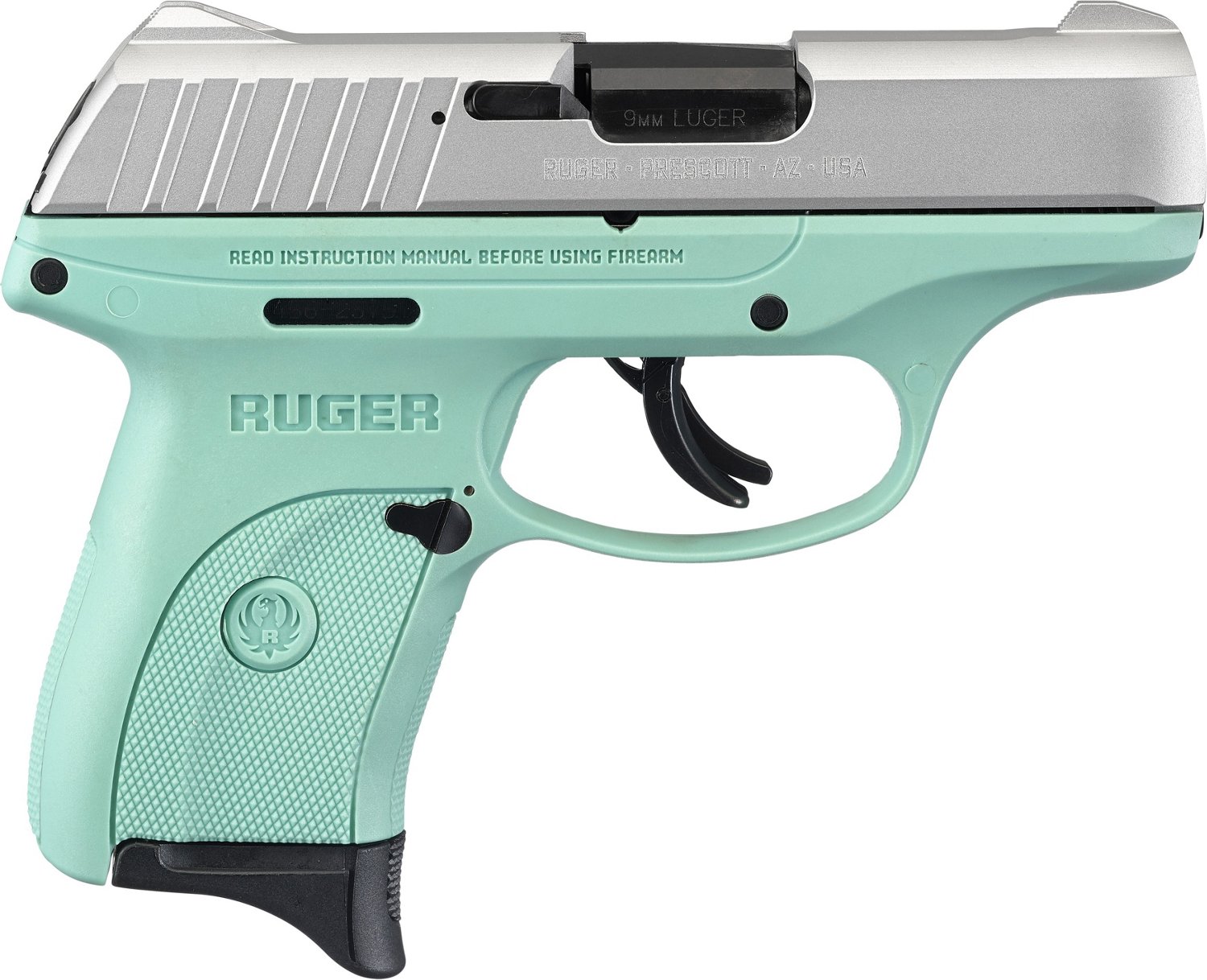 Ruger 13200 EC9s 9mm Luger Pistol - view number 1
---
DETAILS & SPECS
---
REVIEWS
---
Q&A
---
The Ruger 13200 EC9s 9mm Luger Pistol has turquoise grips and a 7+1-round capacity. It has a striker fire action and a polymer frame.
3.12-inch barrel
Turquoise polymer grips
Striker fire action with a 7+1-round capacity
Polymer frame
Aluminum cerakote steel slide
Fixed sight
Manual and trigger safeties
Ruger 13200 EC9s 9mm Luger Pistol
Important Product and Safety Information
You must be a resident of the state selected for pickup.
We recommend the use of protective eyewear whenever using or near the use of this item.
Firearms purchased online are shipped to your local Academy Sports + Outdoors as selected in the checkout process.
Please note that all firearm purchases require valid US government issued ID and related firearm paperwork.
---
Shipping Restriction: Currently we are not able to ship this product to the following state(s).
Ruger 13200 EC9s 9mm Luger Pistol