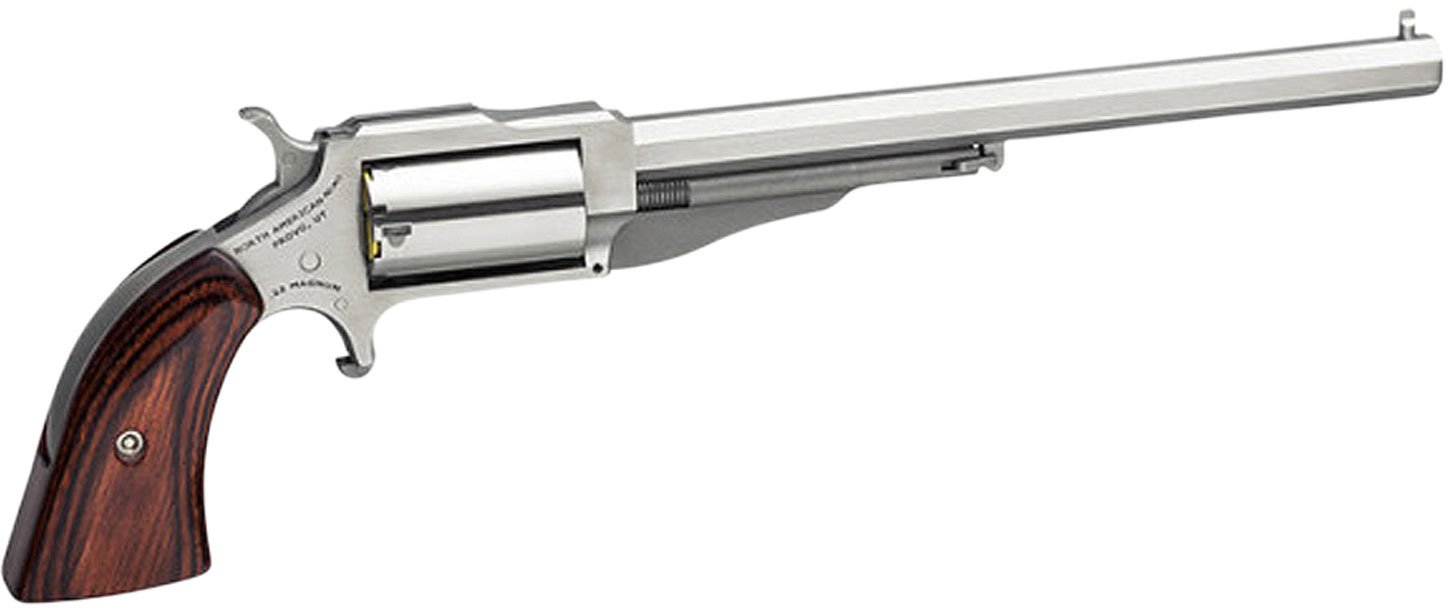 North American Arms 1860 Hogleg 6 in .22 WMR Revolver - view number 1
---
DETAILS & SPECS
---
REVIEWS
---
Q&A
---
Designed with a compact frame and a 6-inch barrel, the North American Arms 1860 Hogleg 6 in .22 WMR Revolver is made from stainless steel with wooden grips. This revolver also boasts a bead sight on the front and an exposed hammer.
Wooden grips
Bead front sight
Single action with a 5-round capacity
Stainless-steel barrel, frame and cylinder
Exposed hammer
Handedness: Right
Metal finish: Stainless steel
Action: Single
Grip: Wood
Product weight: 9.5 ounces
Product length (in.): 9.75
Front sight: Bead
Style: Revolver
Magazine capacity: 5
Barrel length (in.): 6
Caliber: .22 WMR
Rifle Ammo Type: Rimfire
North American Arms 1860 Hogleg 6 in .22 WMR Revolver
Important Product and Safety Information
You must be a resident of the state selected for pickup.
We recommend the use of protective eyewear whenever using or near the use of this item.
Firearms purchased online are shipped to your local Academy Sports + Outdoors as selected in the checkout process.
Please note that all firearm purchases require valid US government issued ID and related firearm paperwork.
North American Arms 1860 Hogleg 6 in .22 WMR Revolver