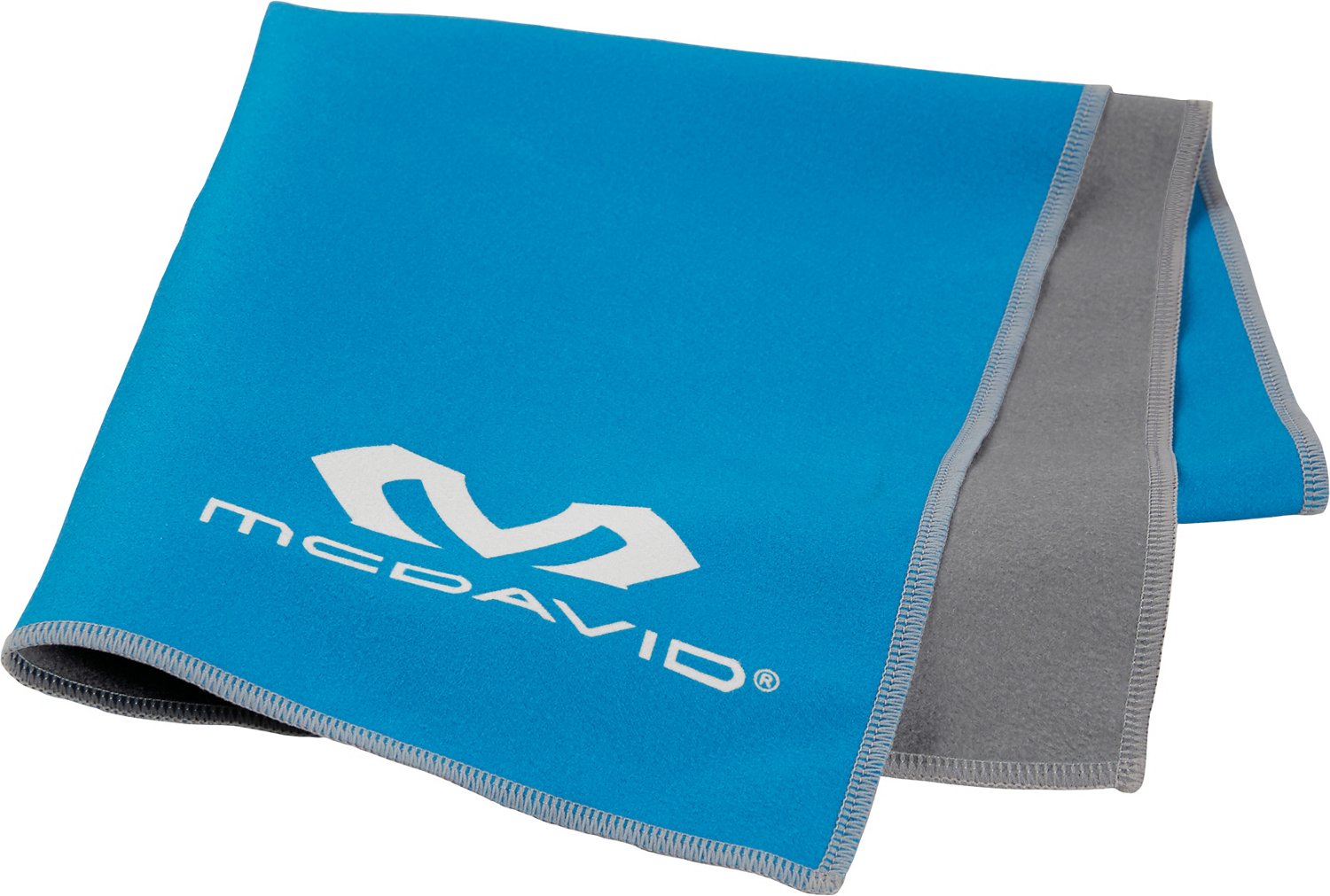 McDavid uCool Cooling Towel - view number 1
---
DETAILS & SPECS
---
REVIEWS
---
Q&A
---
Working out in the sun can be rough. Beat the heat during scorching days spent outdoors with the McDavid uCool Cooling Towel. After wetting the towel, dab your forehead or drape it over your shoulders and enjoy a cooling sensation that's 30° less than the average body temperature. Worried about getting it dirty? Don't be. This towel is machine washable, so you can use it over and over again.
Performance knit fabric with radiator-like fibers circulates air, regulates temperature and evaporates moisture
No chemicals, fragrances or alcohol
Instantly cools when wet and absorbs moisture
Cools down to 30° less than the average body temperature
Machine washable
Includes a plastic storage tube
Product depth/length: 12.25 in.
Material: Polyester, nylon
Product width: 33 in.
Storage tube
McDavid uCool Cooling Towel
McDavid uCool Cooling Towel