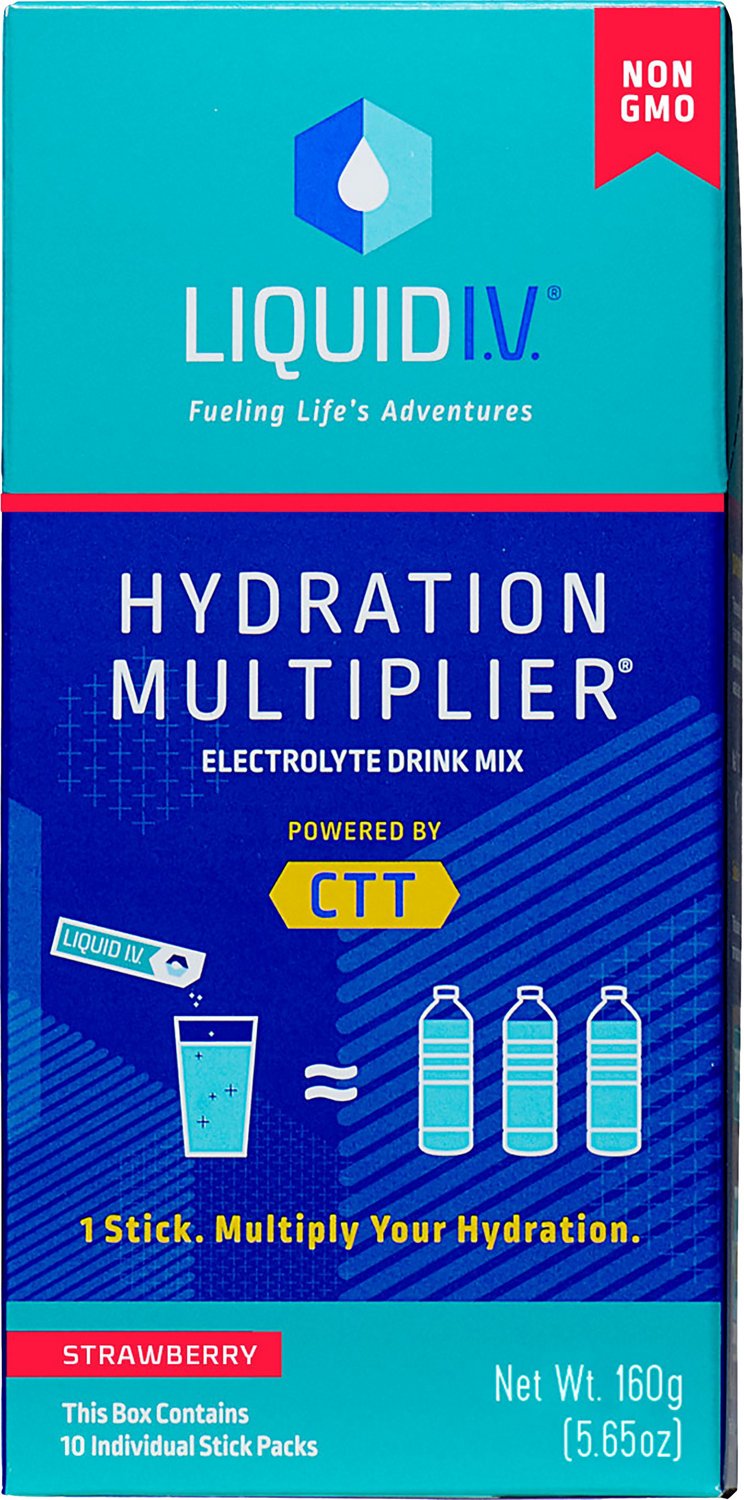 Liquid I.V. Hydration Multiplier 10 Pack - view number 1
---
DETAILS & SPECS
---
REVIEWS
---
Q&A
---
Optimize your workout hydration with the Liquid I.V. Hydration Multiplier 10 Pack. Simply pour 1 stick into 16 ounces of water to take advantage of Cellular Transport Technology®, which delivers hydration quickly and efficiently to your blood stream. It also contains electrolytes and 5 essential vitamins.
Contains more electrolytes than most sports drinks
Add 1 stick to a 16 ounce bottle of water for enhanced hydration
Cellular Transport Technology® efficiently delivers hydration to the bloodstream
Contains 5 essential vitamins to complete your nutrition
Contains 10 sticks
Liquid I.V. Hydration Multiplier 10 Pack
Important Product and Safety Information
WARNING: Product is only intended to be consumed by adults 18 years of age or older. Use only in accordance with the directions for use and warnings. KEEP OUT OF REACH OF CHILDREN.
Consult with a health care professional before using any dietary supplement.
Liquid I.V. Hydration Multiplier 10 Pack