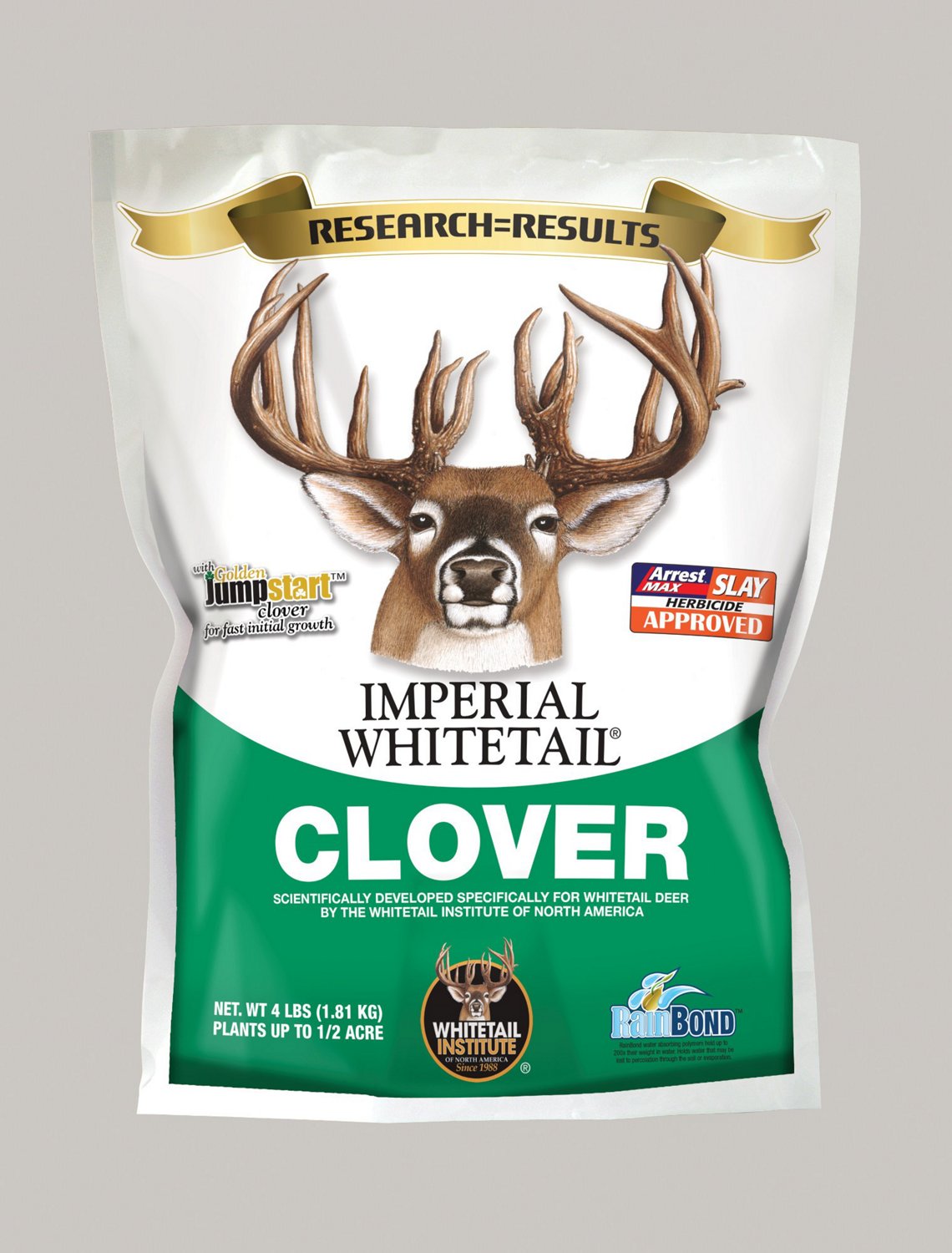 Imperial Whitetail Clover Seed 4-Pound Bag - view number 1
---
DETAILS & SPECS
---
REVIEWS
---
Q&A
---
The Imperial Whitetail Clover Seed 4-Pound Bag is genetically made for whitetail deer. The seed is designed to help does produce more milk to raise healthier fawns, and it is packed with antler-building protein, which is critical for antler, muscle and bone growth.
Heat, drought and disease resistant
Extremely tolerable to the cold
Helps deliver healthy, heavy fawns
RainBond coating enhances seedling survivability
Made in USA
Packed with antler-building protein
Lasts up to 5 years from a single planting
Imperial Whitetail Clover Seed 4-Pound Bag
Important Product and Safety Information
ATTENTION: Feeding and baiting wildlife is prohibited or restricted in some places. Before using this product, be sure to check all relevant federal, state, and local regulations.
---
Shipping Restriction: Currently we are not able to ship this product to the following state(s).
Imperial Whitetail Clover Seed 4-Pound Bag