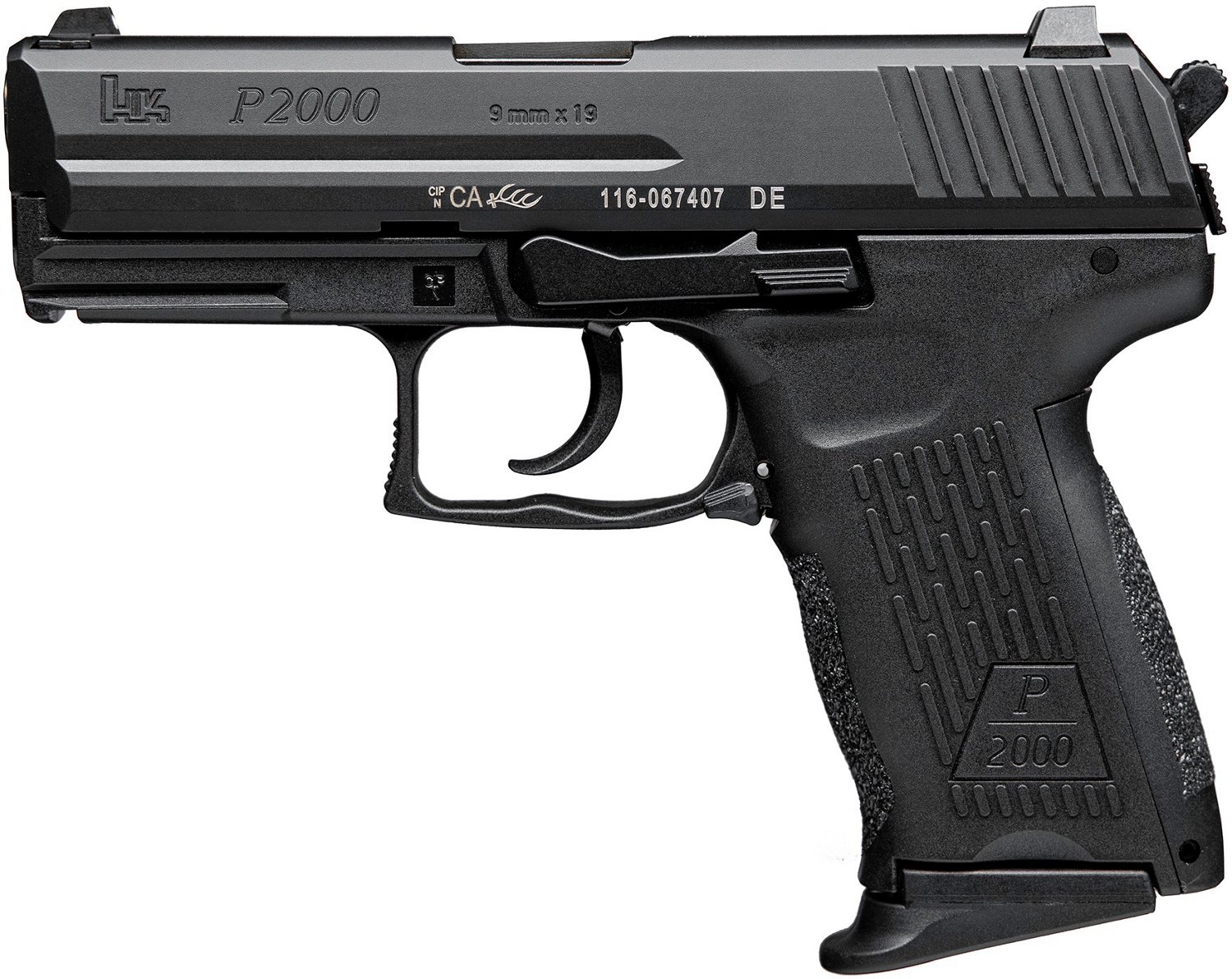 Heckler & Koch P2000 V3 LEM 9mm Luger Pistol - view number 1
---
DETAILS & SPECS
---
REVIEWS
---
Q&A
---
The Heckler & Koch P2000 V3 LEM 9mm Luger Pistol has interchangeable backstraps and a recurved, hook trigger guard. It also has modular grip panels and a 10+1 capacity.
Double-Action Only (DAO) trigger pull
Interchangeable backstraps
Semiautomatic with a 10+1 capacity
Modular grip panels
Recurved, hook trigger guard
Includes two 10-round magazines
Pre-cocked hammer system
Industry-standard mounting rails
Heckler & Koch P2000 V3 LEM 9mm Luger Pistol
Important Product and Safety Information
You must be a resident of the state selected for pickup.
We recommend the use of protective eyewear whenever using or near the use of this item.
Firearms purchased online are shipped to your local Academy Sports + Outdoors as selected in the checkout process.
Please note that all firearm purchases require valid US government issued ID and related firearm paperwork.
---
Shipping Restriction: Currently we are not able to ship this product to the following state(s).
Heckler & Koch P2000 V3 LEM 9mm Luger Pistol