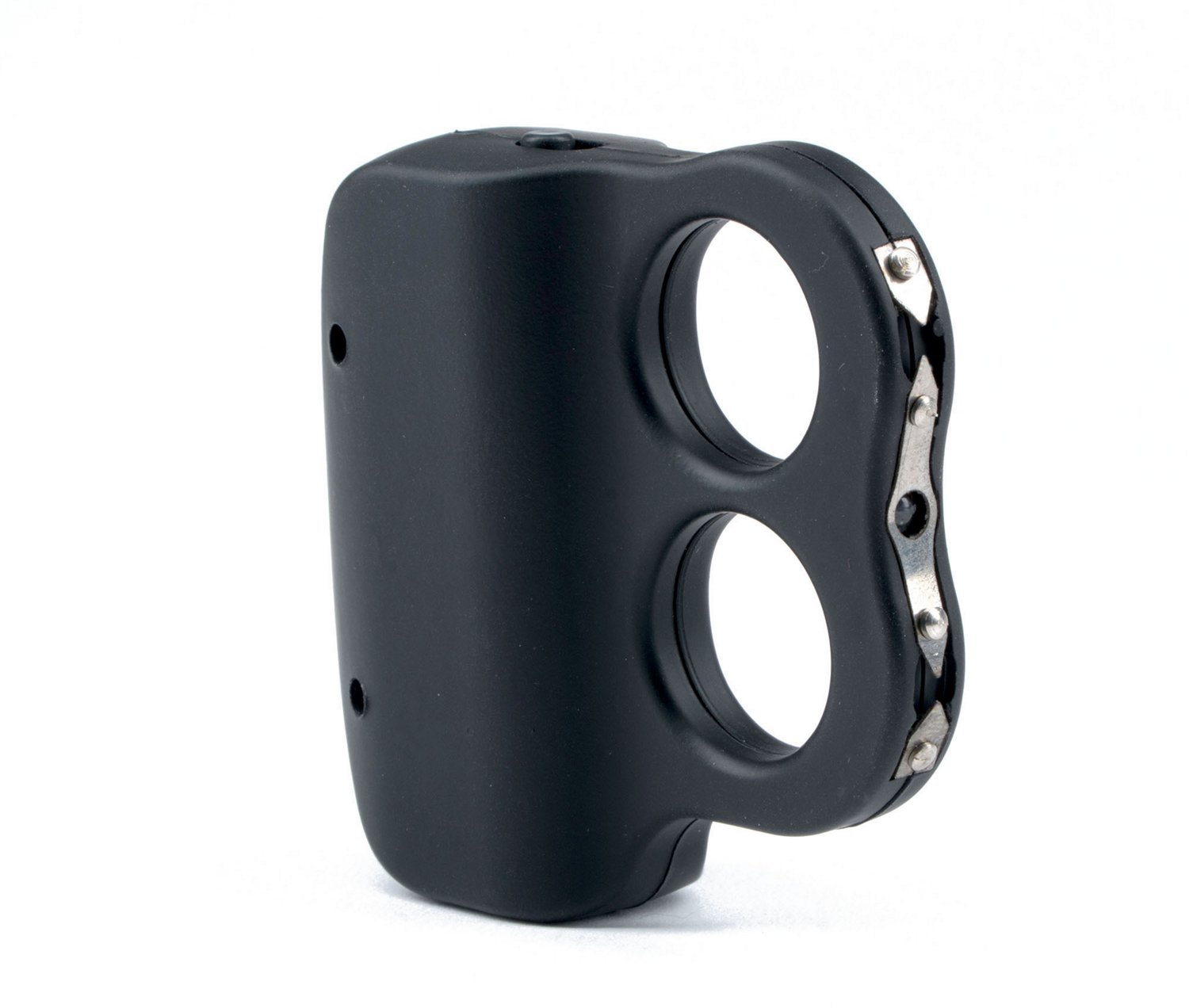 Guard Dog Security I Do Two Stun Gun - view number 1
---
DETAILS & SPECS
---
REVIEWS
---
Q&A
---
Protect yourself at night with the Guard Dog Security I Do Two Stun Gun, which features a double-spark self-defense ring for a high-voltage jolt. The LED flashlight allows you to easily see in low light.
Made of non-abrasive, rubberized plastic to offer a comfortable handhold
LED flashlight is bright enough to help you see and deter assailants
Grip-to-stun technology activates instantly when you grip it, providing high-voltage stunning power
Double-spark self-defense ring is contoured to fit around your fingers
Child lock and safety switch help prevent unwanted shocks
Rechargeable for continued use (wall charger included)
Wall charger
Guard Dog Security I Do Two Stun Gun
Important Product and Safety Information
You must be 18 years old to purchase this product. In ordering this product, you certify that you are at least 18 years old and satisfy your jurisdiction's legal requirements to purchase this product.
The sale or shipment of this product to residents of certain jurisdictions is prohibited. Check your local laws before ordering this product. Check your local laws for any other regulations.
Guard Dog Security I Do Two Stun Gun