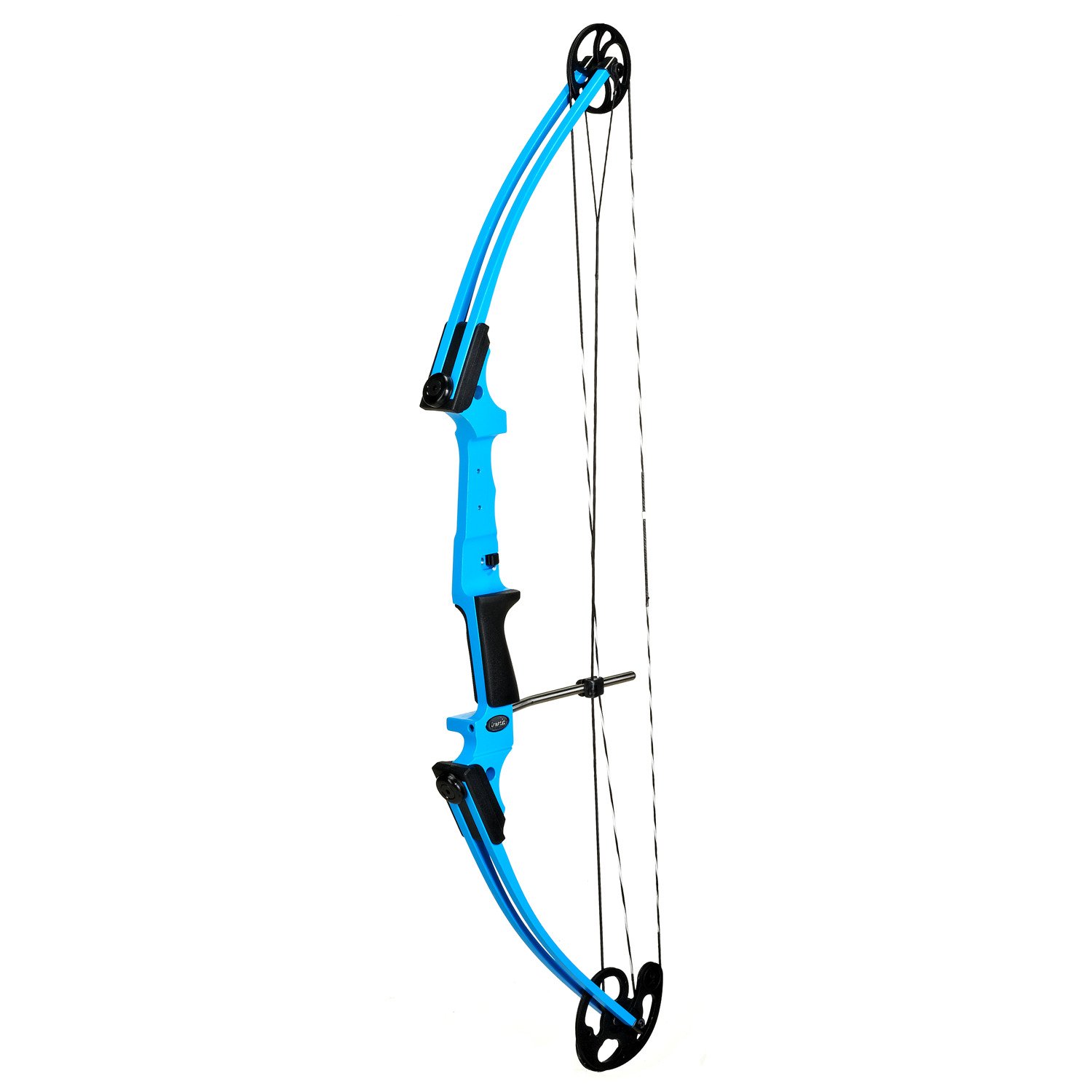 Genesis™ Compound Bow Kit - view number 1
---
DETAILS & SPECS
---
REVIEWS
---
Q&A
---
Designed for youths, but fitting most adults, the Genesis™ Compound Bow Kit is the ideal beginner's archery outfit. It covers all draw lengths from 15" to 30" and offers an adjustable draw weight of 10 - 20 lb. Set at 20 lb., the bow stores and releases energy comparable to that of a 35 lb. recurve bow. Official Bow of NASP, the National Archery in the Schools Program.
Molded limb cups to limit vibration
Machined 6061-T6 aluminum riser for strength without added weight
Single cam features an adjustable draw weight from 10 to 20 lb.
Composite limbs store and release energy comparable to a 35 lb. recurve bow
Covers 15" - 30" draw lengths to fit virtually anyone and grows with children into adulthood
Read instruction manual and all warnings before attempting to use this bow. This bow is NOT a toy. Adult supervision is recommended. NEVER "Dry Fire" your bow. Not intended for hunting.
Molded grip for a comfortable feel in your hand
Stainless-steel cable guard holds the cable out of the arrow's way
Do not draw the string back and release the bow without an arrow - this could damage the bow and cause serious injury to you. Safety glasses are strongly recommended. Never point a drawn bow at anyone or anything other than an archery target.
Brace height (in.): 7.5
Speed (fps): NA
Assembly Required: No
Axle-to-axle length (in.): 35.5
Draw weight (lb.): 10 - 20
Assembly Required Flag: No
Bow weight (lb.): 3.4
Manufacturer warranty - general: 1 year limited
Let-off (%): 0
Draw length (in.): Up to 30
Color-coordinated belt tube quiver
Flipper rest
Genesis™ Compound Bow
Owner's manual
Color-coordinated adjustable arm guard
2 cardboard bull's-eye target faces
Five 1820 aluminum arrows
Important Product and Safety Information
You must be 18 years old to purchase this product. In ordering this product, you certify that you are at least 18 years old and satisfy your jurisdiction's legal requirements to purchase this product.
The sale or shipment of this product to residents of certain jurisdictions is prohibited. Check your local laws before ordering this product. Check your local laws for any other regulations.
We recommend the use of protective eyewear whenever using or near the use of this item.
Genesis™ Compound Bow Kit