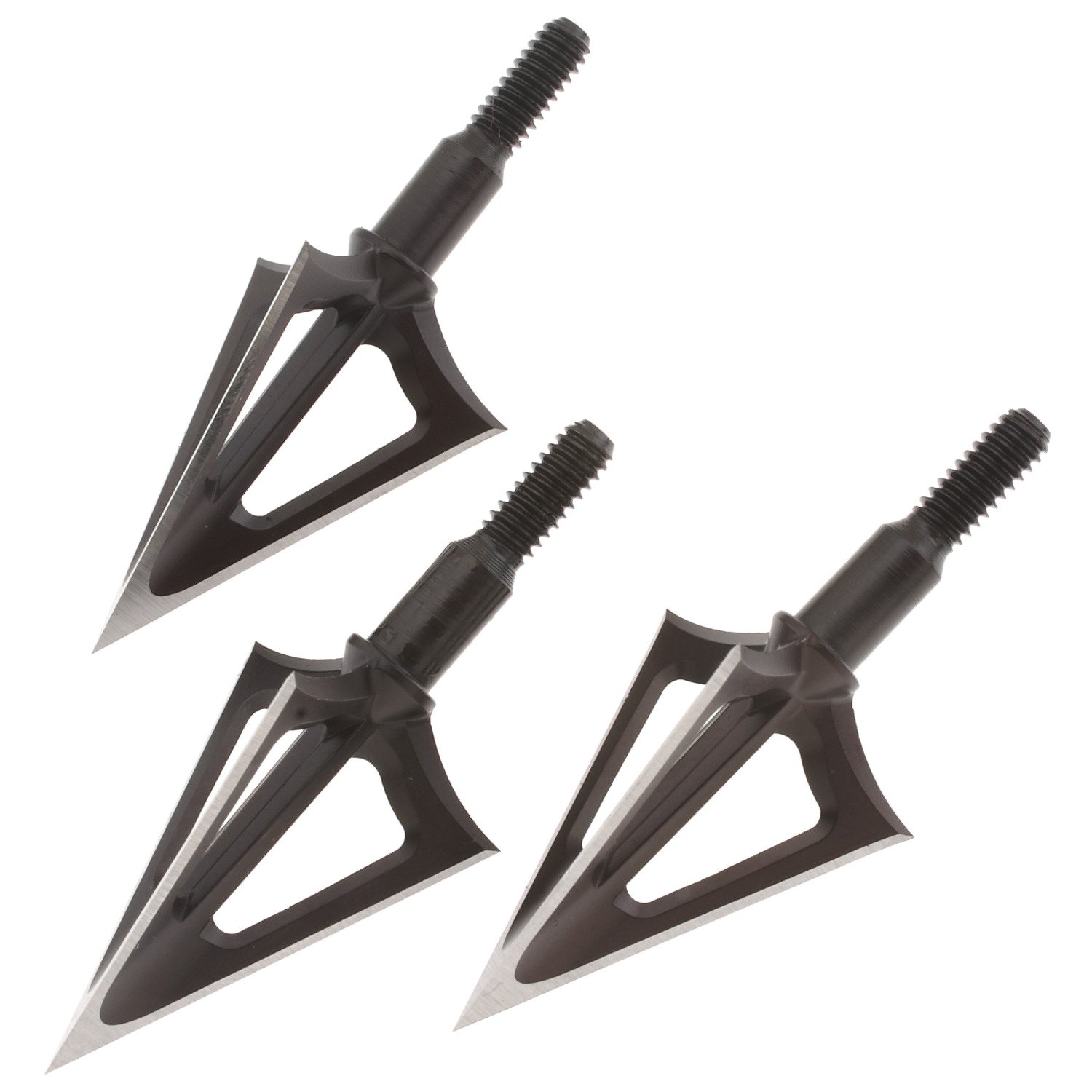 G5 Outdoors Montec CS Broadheads 3-Pack - view number 1
---
DETAILS & SPECS
---
REVIEWS
---
Q&A
---
The G5 Outdoors Montec CS Broadheads 3-Pack are constructed with carbon steel which is easily resharpened after repeated use. The cut-on-contact blade deployment system has been spin tested for accuracy, and the 1-piece, fixed blade design has a 1.036" cutting diameter.
Cut-on-contact design for devastating results
Spin tested for performance and accuracy
Carbon-steel construction for durability
1-piece fixed blade
Handle product with care. Blades are extremely sharp.
Easily resharpened after repeated use
1.063" cutting diameter
Type: Fixed Blade
Blades: Carbon steel
Product Type: Fixed Blade
Weight (grains): 100
Cutting diameter (in.): 1.063
G5 Outdoors Montec CS Broadheads 3-Pack
Important Product and Safety Information
You must be 18 years old to purchase this product. In ordering this product, you certify that you are at least 18 years old and satisfy your jurisdiction's legal requirements to purchase this product.
G5 Outdoors Montec CS Broadheads 3-Pack