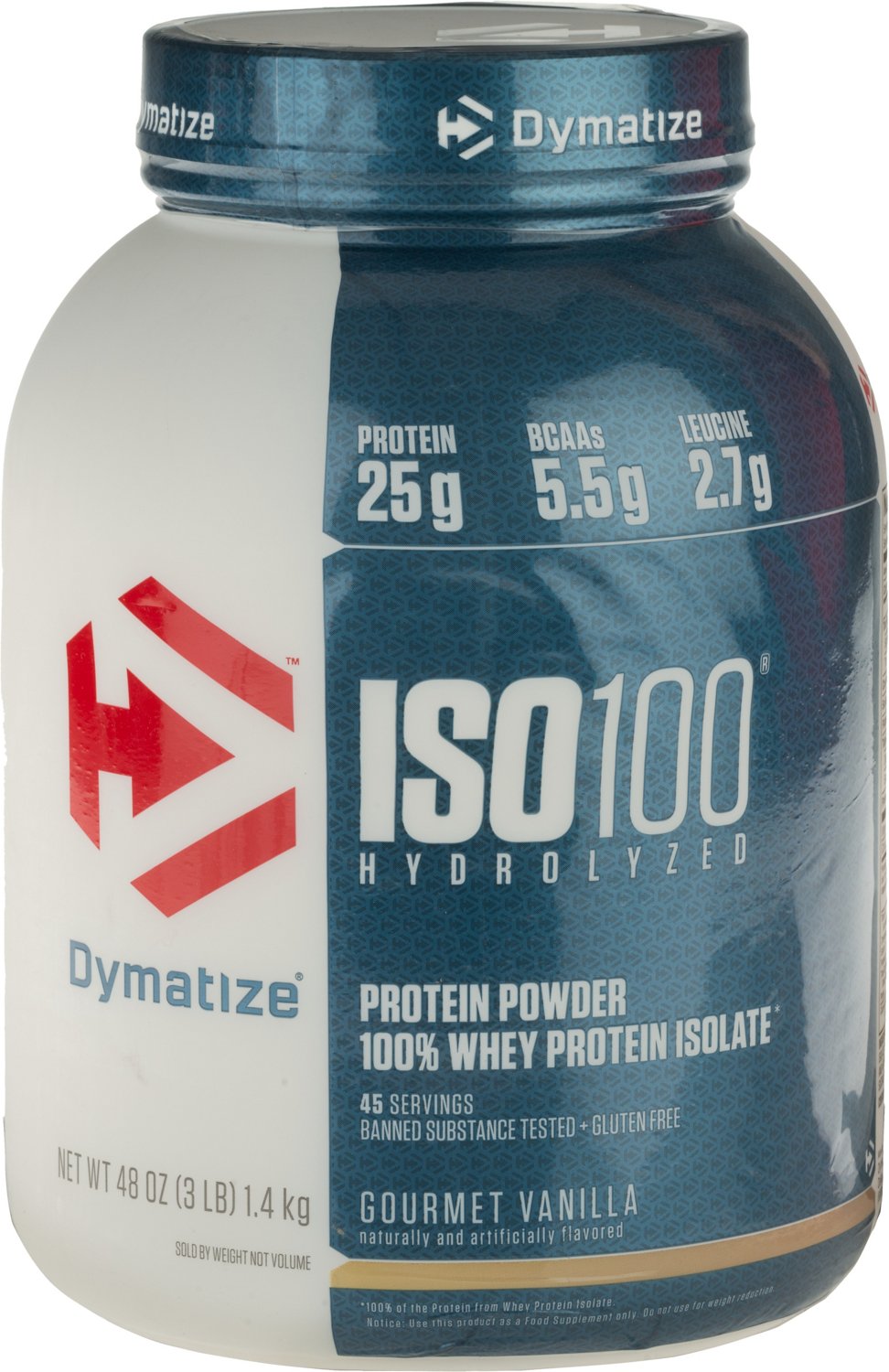 Dymatize ISO-100 Protein Powder - view number 1
---
DETAILS & SPECS
---
REVIEWS
---
Q&A
---
Your taste buds and your muscles will be thanking you for the Dymatize ISO-100 Protein Powder. Its sweet, delicious flavor is the perfect way to start each morning. And because the powder contains important, fast-acting protein fractions that other supplements might leave out, you'll be able to see results quickly. Lactose free and gluten free.
Cold-filtered processing helps preserve important protein fractions, like lactoferrin and immunoglobins
Delicious taste adds some excitement to your morning routine
Made from hydrolyzed, fast-acting 100% whey protein isolate to support muscle growth
Includes amino acids and BCAAs
Free of lactose, gluten and banned substances
Warning: Contains milk and soy (Lecithin)
Add 1 scoop to water, milk or juice
25 grams of protein per serving
Dymatize ISO-100 Protein Powder
Important Product and Safety Information
WARNING: Product is only intended to be consumed by adults 18 years of age or older. Use only in accordance with the directions for use and warnings. KEEP OUT OF REACH OF CHILDREN.
Consult with a health care professional before using any dietary supplement.
Dymatize ISO-100 Protein Powder