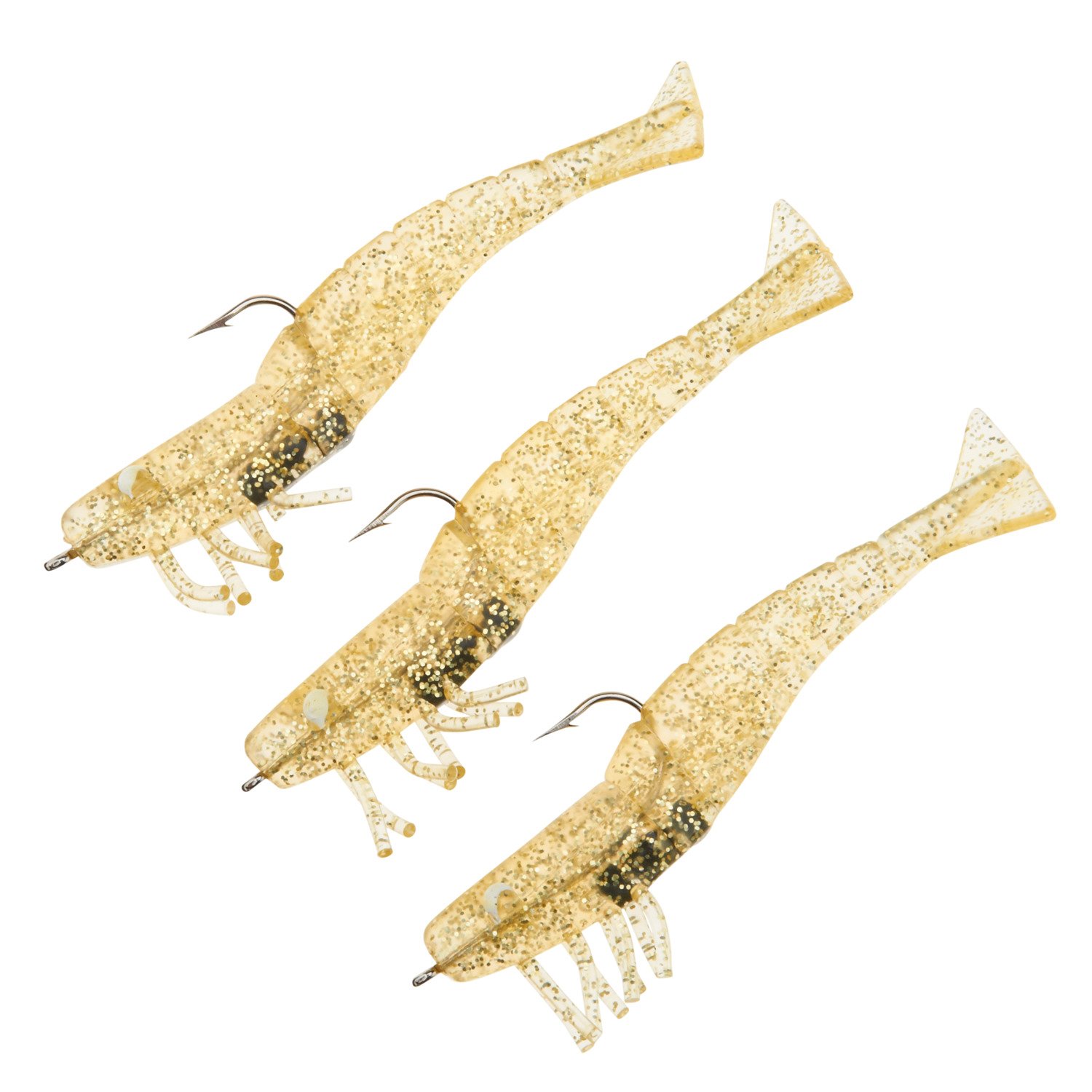 D.O.A. Fishing Lures 3 in Standard Shrimp Rigged Plastic Swimbaits 3-Pack - view number 1
---
DETAILS & SPECS
---
REVIEWS
---
Q&A
---
The D.O.A. Fishing Lures 3" Standard Shrimp Rigged Plastic Swimbaits 3-Pack are stuffed with real shrimp to make them irresistible to freshwater and saltwater fish. The baits are each rigged with a sharp hook and feature a realistic shrimp design. 1/4 oz. Hook size: 3/0. Made in USA.
Stuffed with real shrimp
Size 3/0 hook
For use in freshwater and saltwater fishing
Soft plastic construction with a realistic shrimp design
3" long
Made in USA
Each weighs 1/4 oz.
Type: Shrimps
Saltwater Suitable: Yes
Fishing - Water: Freshwater/Saltwater
D.O.A. Fishing Lures 3" Standard Shrimp Rigged Plastic Swimbaits 3-Pack
D.O.A. Fishing Lures 3 in Standard Shrimp Rigged Plastic Swimbaits 3-Pack