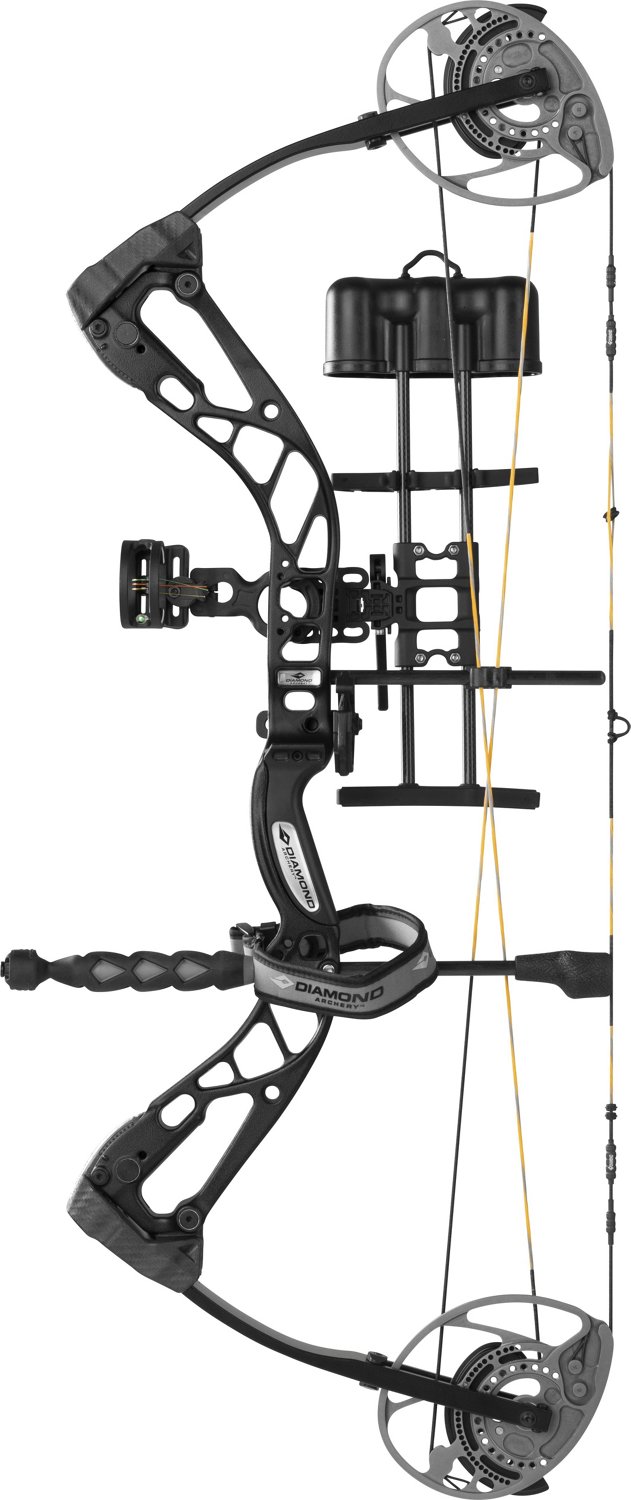 Diamond Archery Edge 320 7-70# Compound Bow with Package - view number 1
---
DETAILS & SPECS
---
REVIEWS
---
Q&A
---
Don't wait to use the Diamond Archery Edge 320 7-70# Compound Bow with Package, which comes ready for shooting right out of the box. The synchronized binary cam system gives this bow an adjustable nature and easy tuning that make it an ideal choice for any skill set, from experienced bow hunters to those just starting out. The 1-piece synthetic grip offers a comfortable grasp, and an integrated string stop helps prevent oscillation of the string after you shoot. Made in the USA.
Aluminum riser offers a lightweight and strong feel
1-piece synthetic grip for a secure grasp
Binary cam system has 2 symmetrical cams that move in sync with each other for accuracy
Solid composite limb provides a wide range of draw weights from 7 to 70 lbs
Integrated string stop restricts the amount of string vibration after the shot
Made in the USA
Sealed speed bearings deliver a smooth drawback for controlled shots
Cable silencers help limit the noise of the cam
Brace height (in.): 7.25
Manufacturer warranty - parts: Lifetime limited
Speed (fps): 320
Camo pattern: Black
Axle-to-axle length (in.): 32
String/cable: 452 X - color twist
Let-off (%): 85
Draw length (in.): 15 - 31
Handedness: Right
Manufacturer warranty - labor: Lifetime limited
Draw weight (lb.): 7 - 70
Bow weight (lb.): 3.6
Manufacturer warranty - general: Lifetime limited
Octane 1-piece 5-arrow quiver
Octane Octagon capture rest
Diamond Archery Edge 320 7-70# Compound Bow with Package
Owner's manual
Wrist sling
6-inch Octane stabilizer
Important Product and Safety Information
You must be 18 years old to purchase this product. In ordering this product, you certify that you are at least 18 years old and satisfy your jurisdiction's legal requirements to purchase this product.
Diamond Archery Edge 320 7-70# Compound Bow with Package