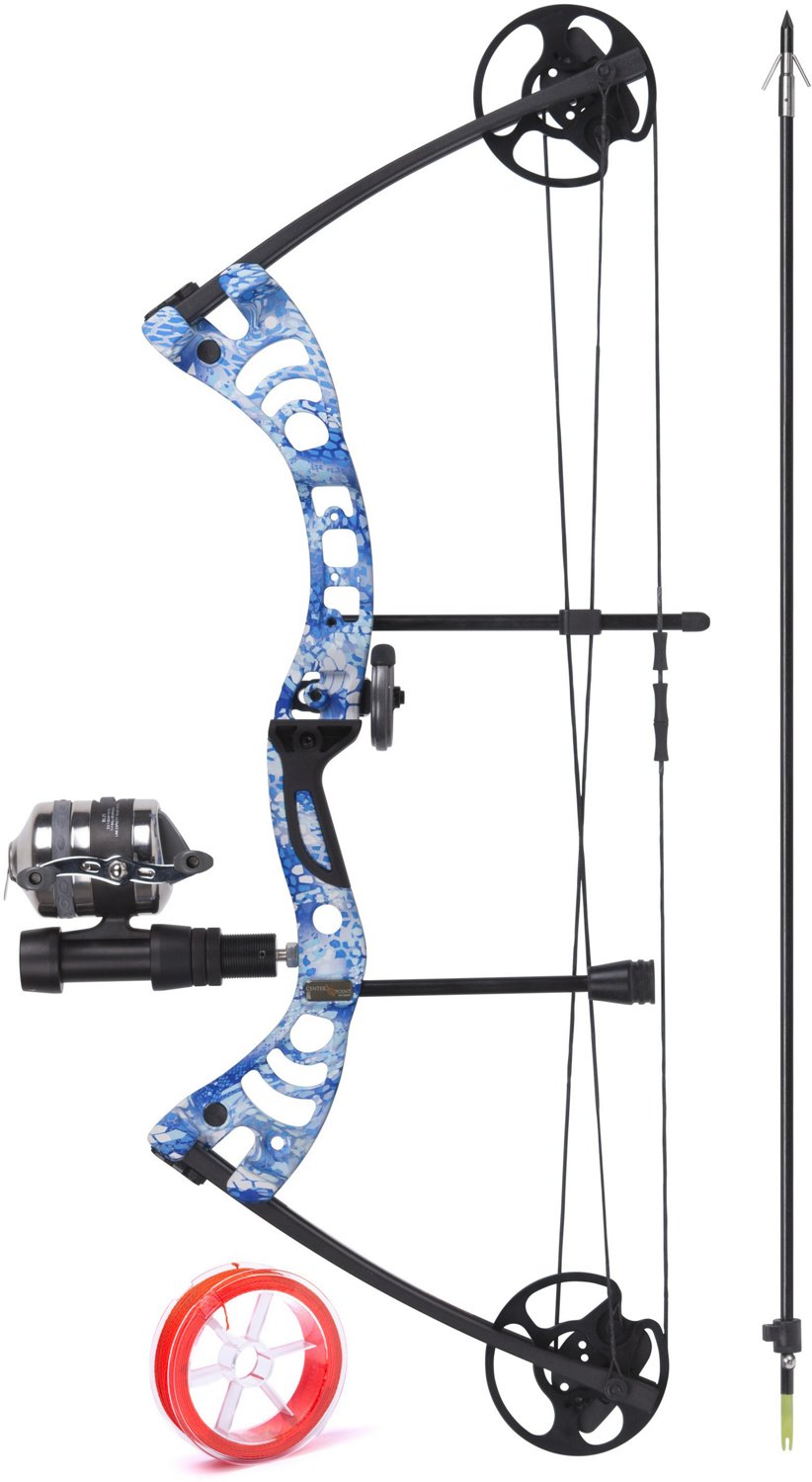 CenterPoint Typhon Bowfishing Kit - view number 1
---
DETAILS & SPECS
---
REVIEWS
---
Q&A
---
Head out for a day on the boat with the CenterPoint Typhon Bowfishing Kit. The included CenterPoint Typhon compound bow features a Whisker Biscuit rest for increased accuracy, and the quad, fiberglass limbs offer reliable durability.
Spin cast reel sits atop a double-locking aluminum reel seat
Fully adjustable to cover draw lengths between 19 and 29 inches and draw weights from 15 to 55 pounds
Quad, fiberglass limbs for a sturdy shot
Whisker Biscuit rest reduces fletch clearance issues
Recommended for adult use only; misuse or careless use may result in serious injury or death; read all instructions before using; always keep all body parts out of the string/flight path
Generous 7-inch brace and 28-inch axle-to-axle length for easy maneuvering between the shore and a boat
Badlands H20 camo offers a sleek look
Manufacturer warranty - general: 5 years limited
Set of finger savers
1 bowfishing arrow with Cajun ACS Slide system and carp point
CenterPoint Typhon compound bow
Important Product and Safety Information
You must be 18 years old to purchase this product. In ordering this product, you certify that you are at least 18 years old and satisfy your jurisdiction's legal requirements to purchase this product.
The sale or shipment of this product to residents of certain jurisdictions is prohibited. Check your local laws before ordering this product. Check your local laws for any other regulations.
We recommend the use of protective eyewear whenever using or near the use of this item.
CenterPoint Typhon Bowfishing Kit