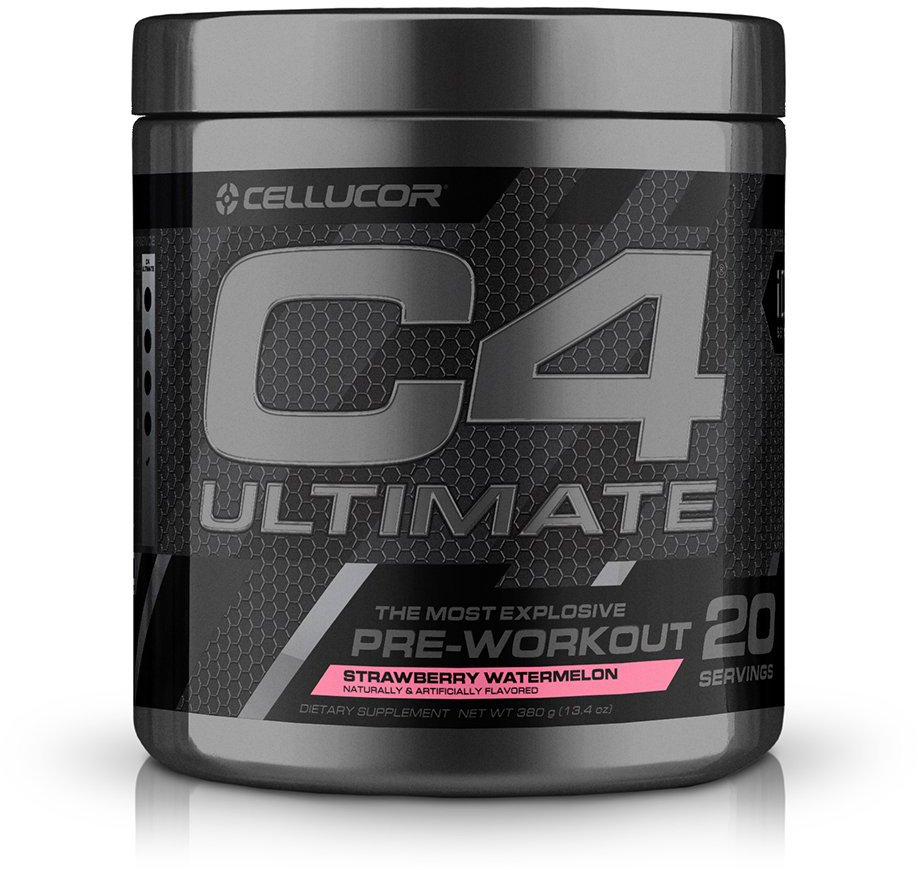 Cellucor C4 Ultimate Preworkout Dietary Supplement - view number 1
---
DETAILS & SPECS
---
REVIEWS
---
Q&A
---
The Cellucor C4 Ultimate Preworkout Dietary Supplement use ingredients like caffeine, Zembrin and CarnoSyn to promote strong cognitive performance and endurance while giving you the energy to push through your workout. Made in USA.
Metallic finish on the container
Made in USA
Preworkout powder drink with 20 servings per container
Ingredients include caffeine and TeaCrine for energy, AlphaSize and Zembrin for cognitive performance and citrulline malate and CarnoSyn for endurance
Cellucor C4 Ultimate Preworkout Dietary Supplement
Important Product and Safety Information
WARNING: Product is only intended to be consumed by adults 18 years of age or older. Use only in accordance with the directions for use and warnings. KEEP OUT OF REACH OF CHILDREN.
Consult with a health care professional before using any dietary supplement.
Cellucor C4 Ultimate Preworkout Dietary Supplement