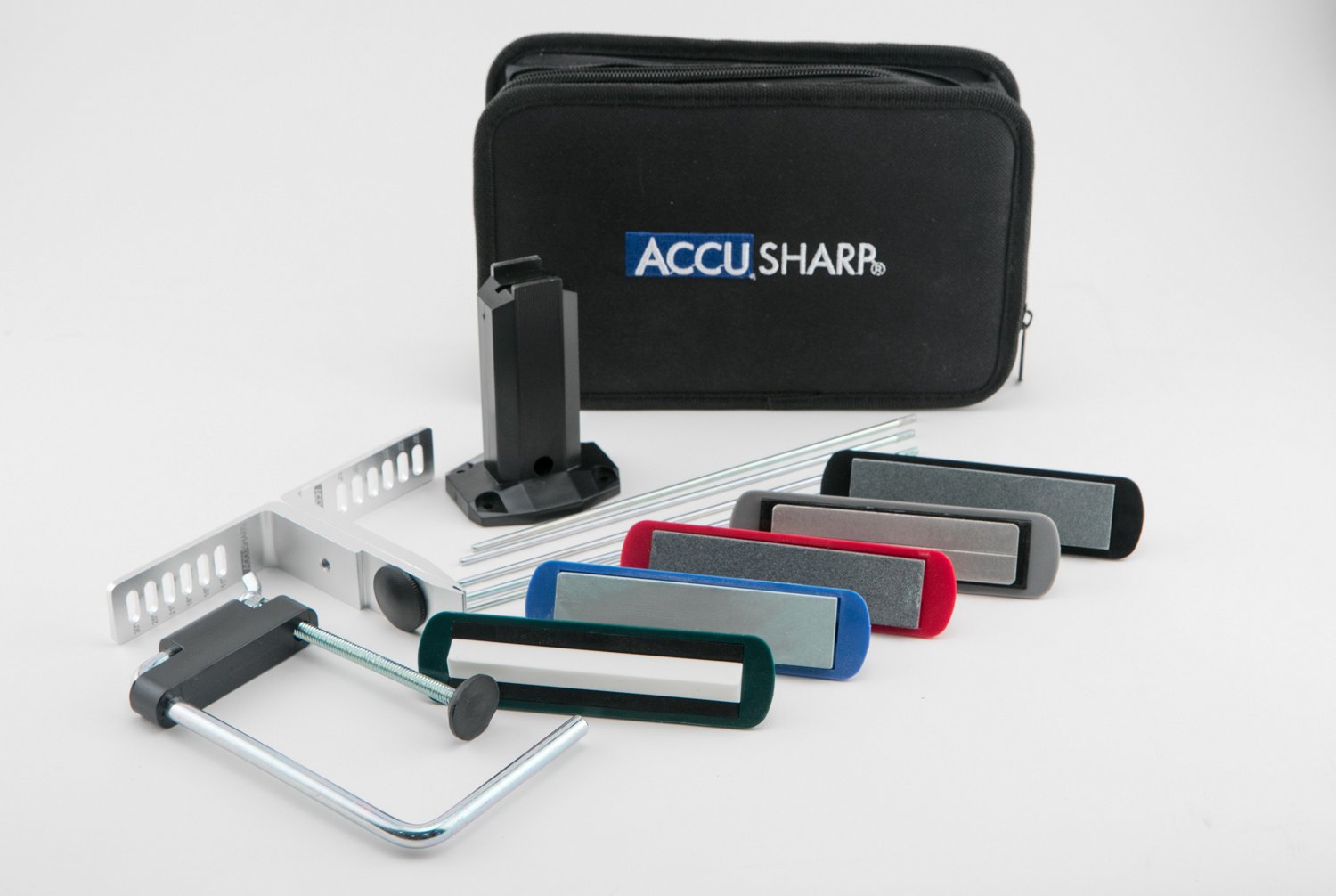 AccuSharp 5-Stone Precision Knife Sharpening Kit - view number 1
---
DETAILS & SPECS
---
REVIEWS
---
Q&A
---
Sharpen your hunting gear using the AccuSharp 5-Stone Precision Knife Sharpening Kit. This kit has multiple angles to allow you to sharpen almost any knife, and it has a carrying case so you can bring it with you on-the-go.
Ceramic fine: 1500
Fine ceramic stone works best for serrated blades
Angle guide has settings at 11-degrees, 15-degrees, 21-degrees, 25-degrees and 30-degrees to accommodate a large variety of knives
Fine, medium and coarse alumina-oxide stones effectively sharpen your knives
Extra-coarse diamond-coated stone has a groove for hook sharpening
Coarse: 120
Medium: 180
Travel case for easy transport
Diamond coarse: 320
Fine: 280
Coarse stone
Medium stone
Fine stone
Case
Fine ceramic stone
Extra-coarse stone
Important Product and Safety Information
The sale or shipment of this product to residents of certain jurisdictions is prohibited. Check your local laws before ordering this product. Check your local laws for any other regulations.
You must be 18 years old to purchase this product. In ordering this product, you certify that you are at least 18 years old and satisfy your jurisdiction's legal requirements to purchase this product.
AccuSharp 5-Stone Precision Knife Sharpening Kit