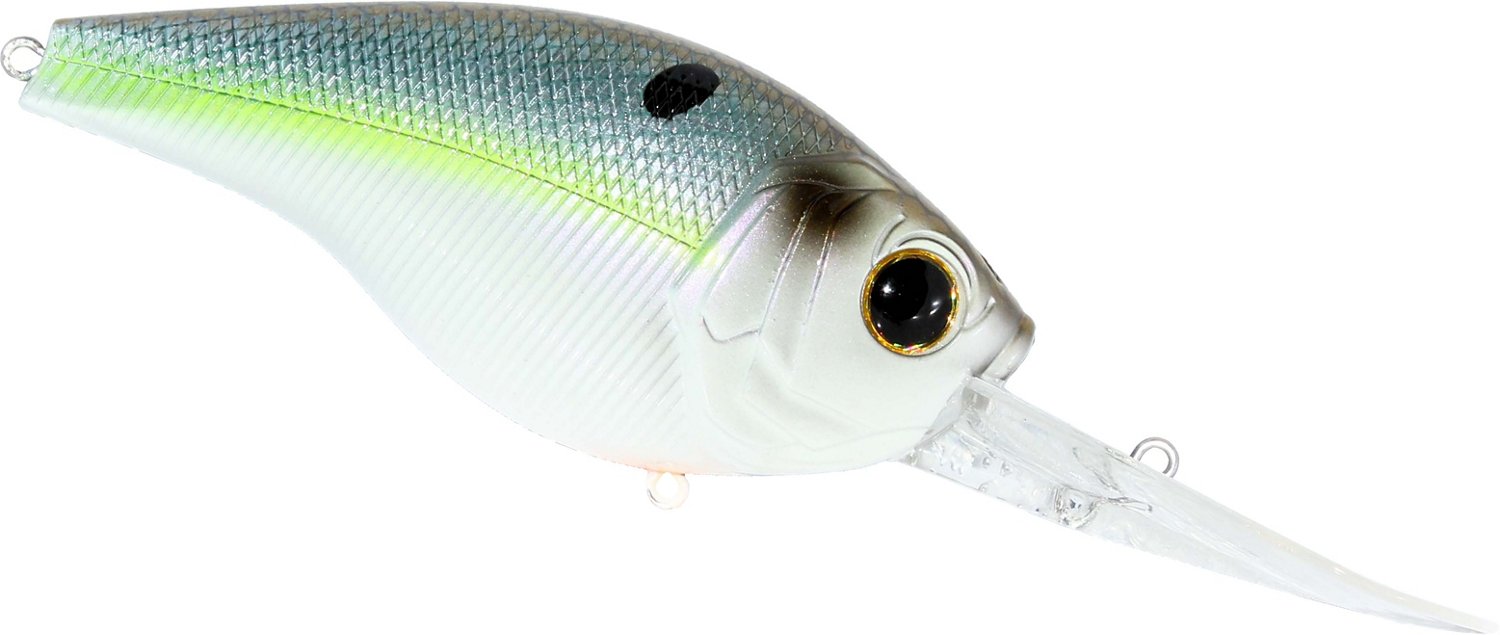 6th Sense Cloud 9™ C25 1-9/10 oz. Crankbait - view number 1
---
DETAILS & SPECS
---
REVIEWS
---
Q&A
---
Sometimes the best fish are hiding out in the depths. Create a great strike zone with the 6th Sense Cloud 9™ C25 1-9/10 oz. Crankbait and watch as this deep-diving crankbait's lifelike appearance entices bites from bass. 25' depth. 1-9/10 oz. 3-3/4". Hook size: 1/0.
3-D gills, scales and eyes and a tapered, baitfish-like tail create a realistic appearance
Size 1/0 treble nickel hook
Draws the attention of bass in freshwater
Quickly and efficiently dives to the desired depth while maintaining its course
3-3/4" long
25' average diving depth
Weighs 1-9/10 oz.
Type: Crankbaits
Saltwater Suitable: No
Fishing - Water: Freshwater
6th Sense Cloud 9™ C25 1-9/10 oz. Crankbait
6th Sense Cloud 9™ C25 1-9/10 oz. Crankbait