WOOD CHIP FLAVOR PAIRING GUIDE FOR GRILLS AND SMOKERS
Fueling pellet-fired cookers and classic smokers, wood chips and wood pellets add distinctive flavor to all kinds of foods. Whether you're new to the grilling game or you're a barbecue pro, you might have some burning questions about how to pair wood chips, also known as smoking chips, with the meat you're cooking. Become a true pitmaster with this wood chip flavor pairing guide.
WOOD VARIETIES
If you're looking to add some smoky personality to your grilled fare, wood chips will give you the distinct flavor profile you've been craving. While wood chips are most commonly used with pellet grills and smokers, backyard barbecuers have been known to toss some in with their charcoal briquettes or add them to a foil pan for use on a gas grill. No matter what outdoor cooking equipment you'll be adding them to, smoking chips will make your meats, seafood and veggies stand out amongst the pack.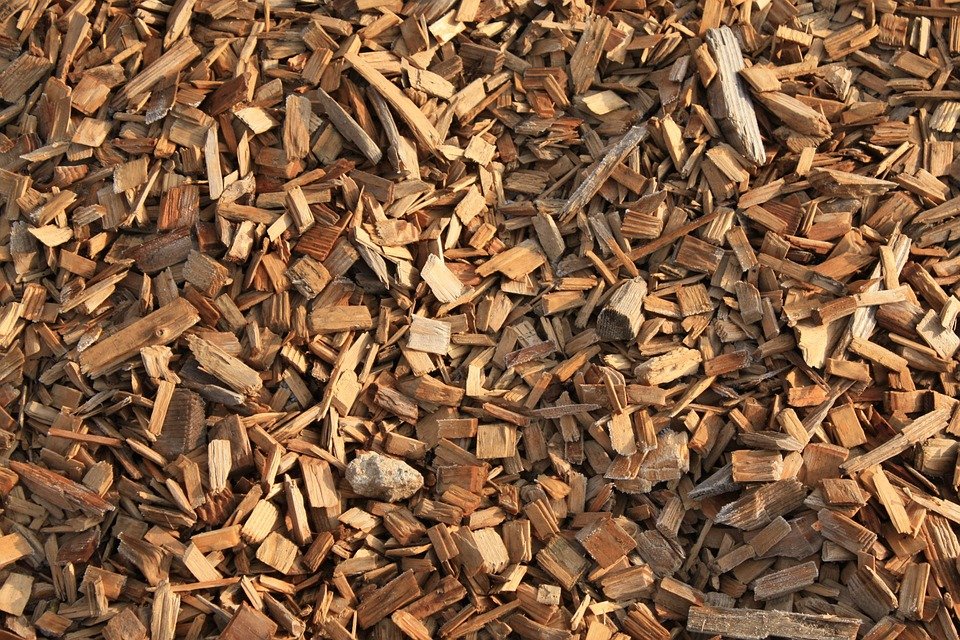 Alder
If you're a seafood lover, alder smoking wood is a must. This delicate wood is traditionally used for smoking salmon, but it also complements pork, poultry and game birds thanks to its light, sweet and mild taste. To add a deeper, more complex flavor profile to your meals, mix alder wood with applewood.
Applewood
Another one of the lighter wood chips in this guide, applewood produces a mild smoke for a subtly sweet, fruity flavor. It's mild enough for some fish, yet adds a nice mellow aroma to poultry, beef, pork, game birds and lamb. Most of all, applewood goes great with ham and bacon – think of the ever-popular applewood-smoked bacon found at grocery stores across the country.
Cherry
Another wood of the sweet and mild variety, cherry wood produces a mellow flavor with a slight tartness. While it's a good match for virtually any type of meat, it works best with pork, poultry, beef, duck, game hen and venison. Cherry wood's fruity taste complements meats, as well as veggies, that pair well with fruit sides and sauces, just like turkey served with cranberry sauce at Thanksgiving dinner.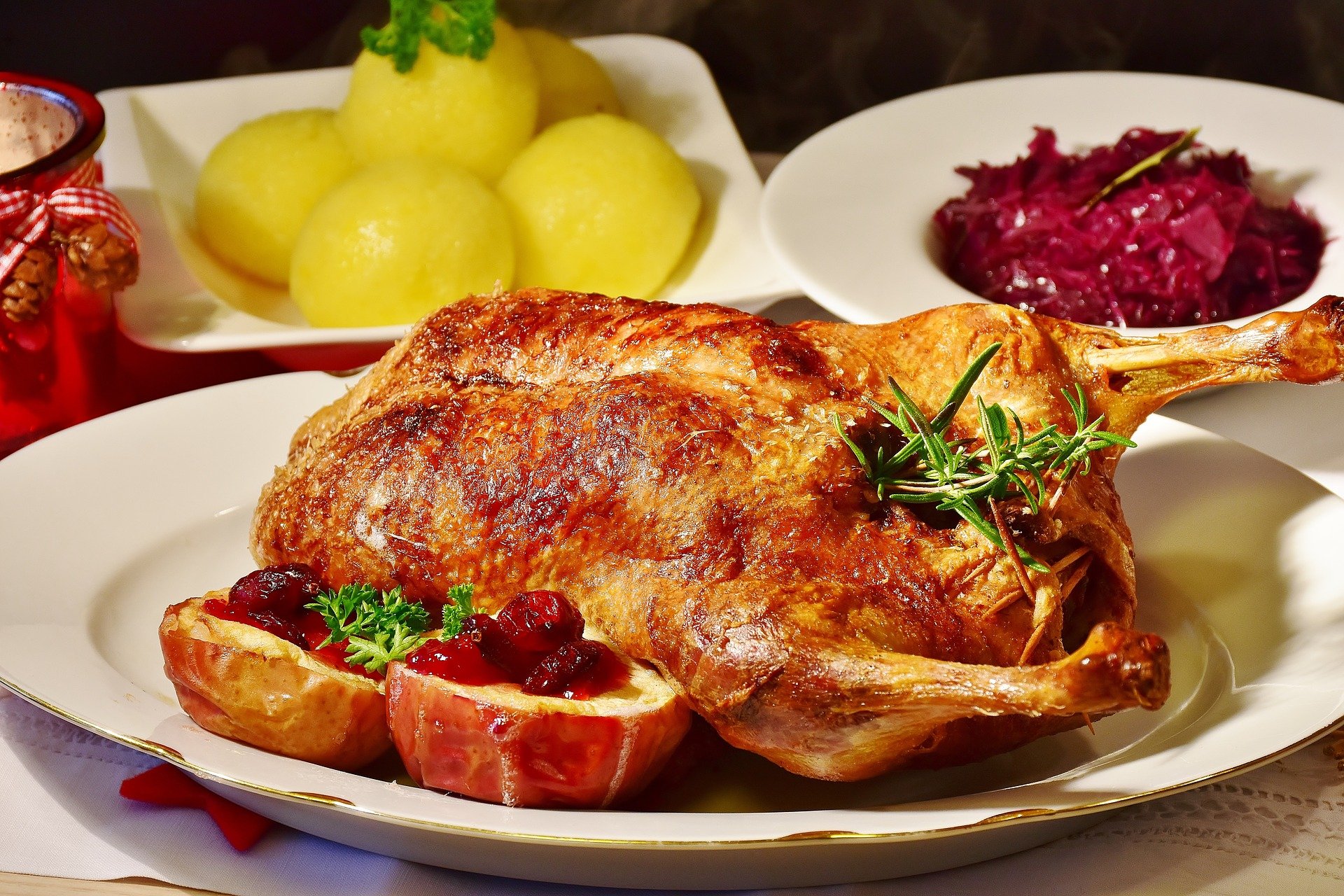 Peach
Similar to other fruit wood – including the abovementioned applewood and cherry wood – peach smoking chips impart a sweet, fruity flavor into white or pink meats. Pair peach wood with pork, poultry or fish to really enhance their flavors and take your smoking game up a notch.
Orange
If you hail from the Sunshine State, you may know a thing or two about orange trees. Orange smoking chips produce a sweet, mild, citrusy smoke that goes great with pork, poultry and turkey. It also complements most seafood and mixes well with other fruit woods, hickory and mesquite.
Pecan
With a similar flavor profile to hickory, pecan is less aggressive and nuttier. This makes pecan smoking chips well suited for meats like beef, pork, lamb, chicken, duck and turkey. The basic rule of thumb is: if the protein pairs well with nuts, it'll taste great smoked with pecan wood.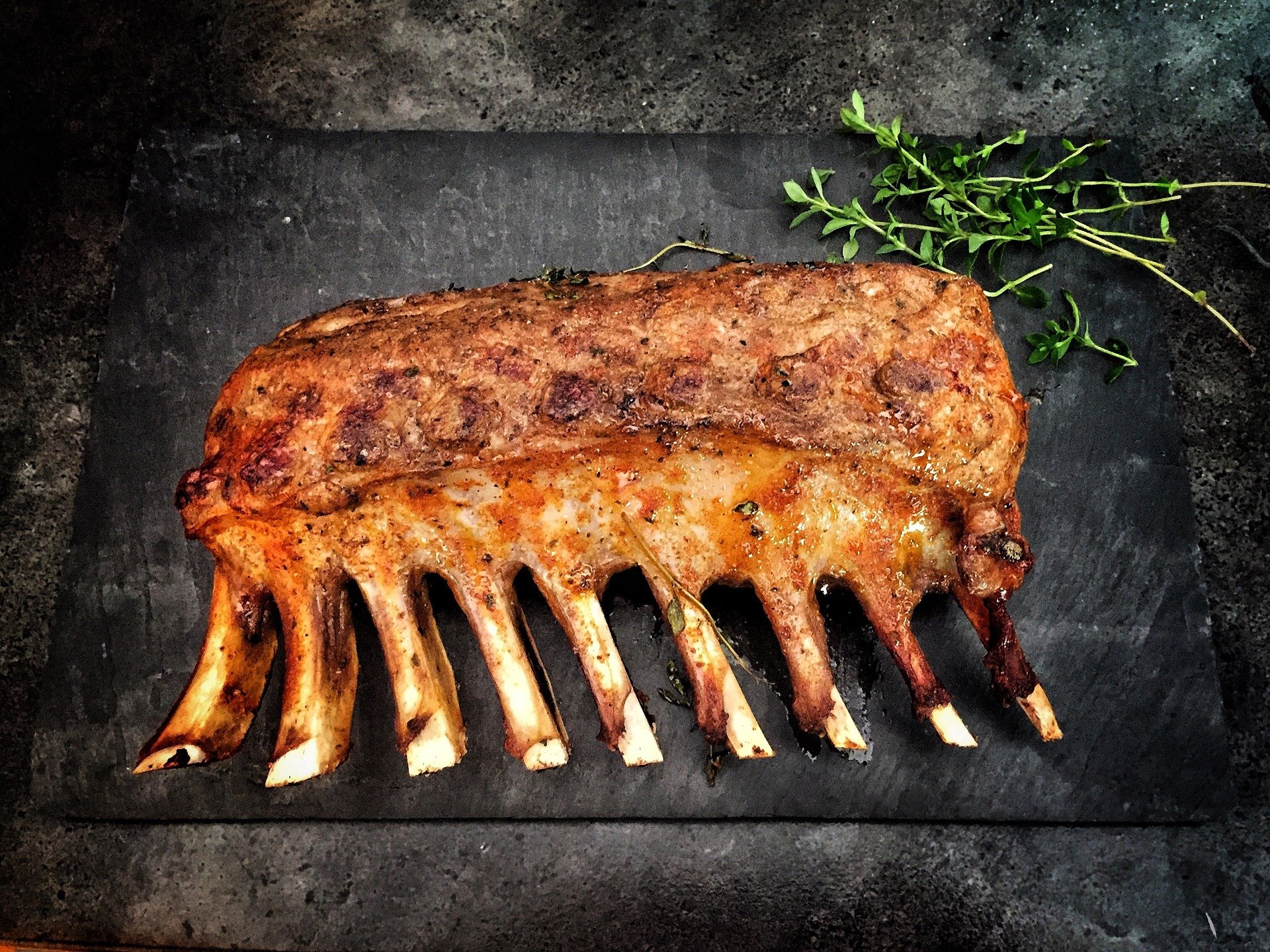 Oak
Stronger than fruit woods, but lighter than hickory and mesquite, oak is the go-to smoking wood for grillers. It's a middle-of-the-pack wood that smokes for a long time but imparts a nice, neutral flavor. This versatile wood chip complements virtually any protein, from beef to pork and lamb to poultry. It's also great for experimenting. Mix oak wood with apple, cherry or hickory woods, or soak the wood chips in bourbon or deep red wine for a unique flavor profile. Whiskey oak smoking chips made from oak whiskey barrels are also available, offering a strong, rich flavor that's simply divine.
Hickory
Hickory smoking wood imparts a sweet, yet robust, bacon-esque flavor and is dependable for longer smoking times. While the smoke can be pungent, hickory adds a nice, strong flavor to just about any protein, including pork, ribs, beef, veal, chicken and some seafood. It's also a favorite for smoking cheese. When first working with hickory, it's advisable to use small amounts or mix the smoking chips with other woods until you get a good grasp on how to smoke with it and the level of intensity you desire.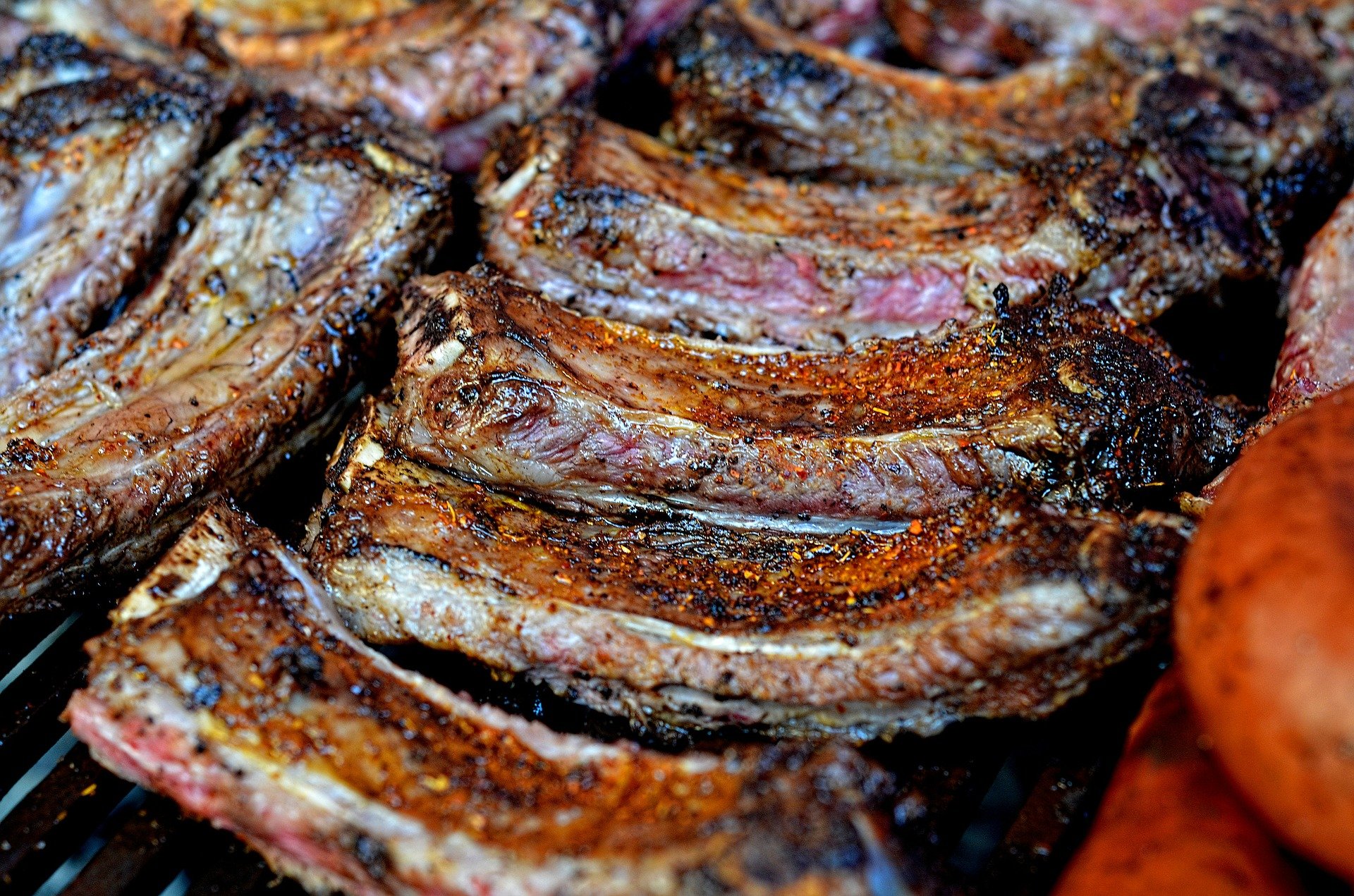 Mesquite
Super strong, sweet and earthy, mesquite produces a definitive flavor. It burns hot, so you may want to mix this wood variety with lighter smoking chips as well. Mesquite is the smoking chip of choice for making bold beef and pork dishes, such as Texas-style smoked brisket. Because mesquite can quickly overwhelm white meat's natural flavor, you'll want to keep a close eye on the smoker, especially if you're cooking up fish, chicken and lamb.
Maple
Add a mild and sweet zing to vegetables, cheeses, poultry and small game birds by smoking with maple wood chips. These chips are easy to mix with other types of wood and complement hickory and applewood in particular.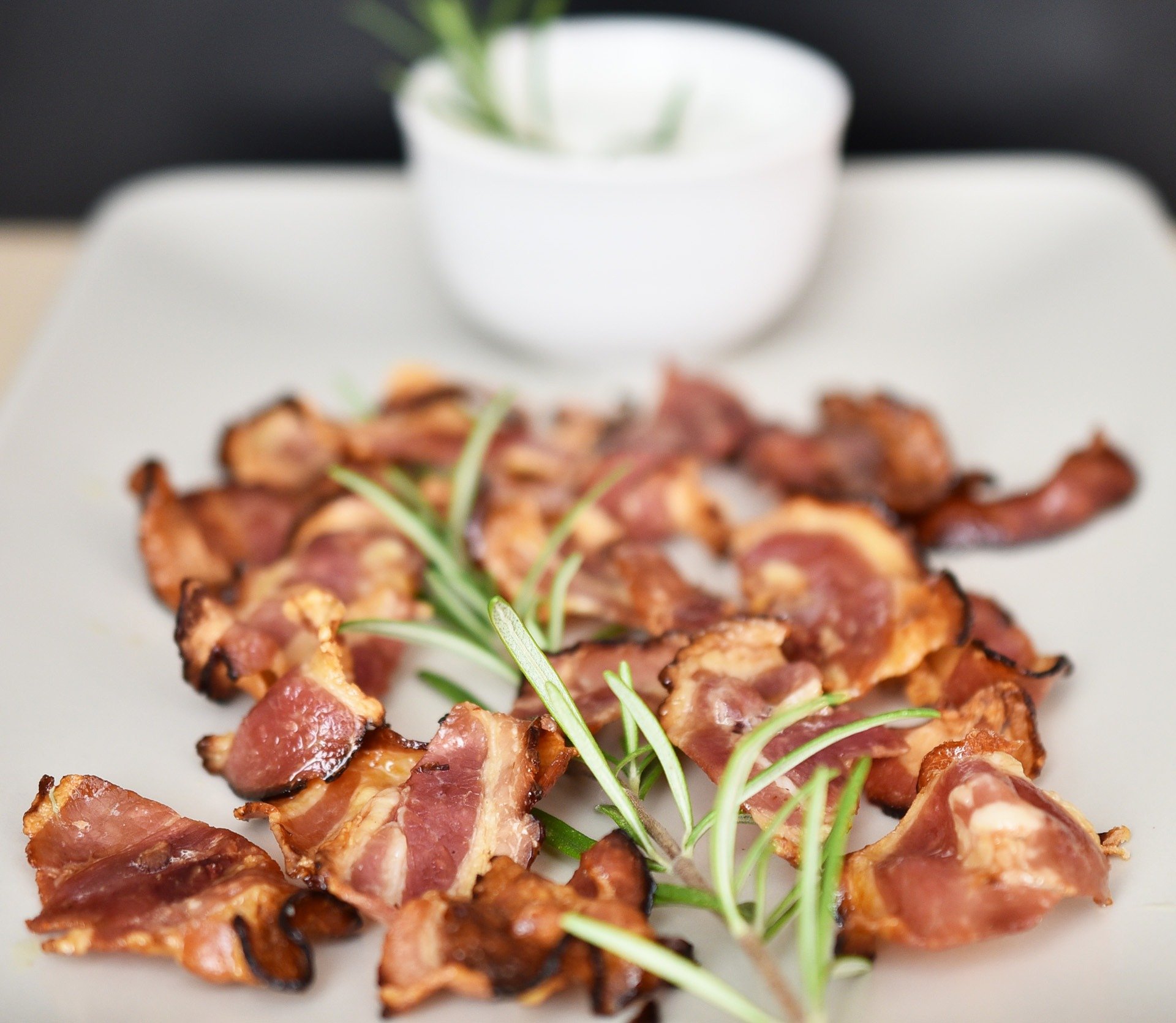 Other Types of Wood
Believe it or not, there are dozens of other types of wood out there just waiting to be smoked, although their rarity might make them harder to find. These include such varieties as pear, olive, mulberry, grape vine, almond, apricot, chestnut, lemon and plum.
Also, take note that some woods should never be used for smoking, because they contain resin and oils that cause thick, pungent smoke and leave an unhealthy residue on food. These are woods like Eastern cedar, cypress, elm, eucalyptus, liquid amber, redwood, fir, spruce and sycamore. Always read up on the type of wood you're interested in using to ensure safe – and delicious – results.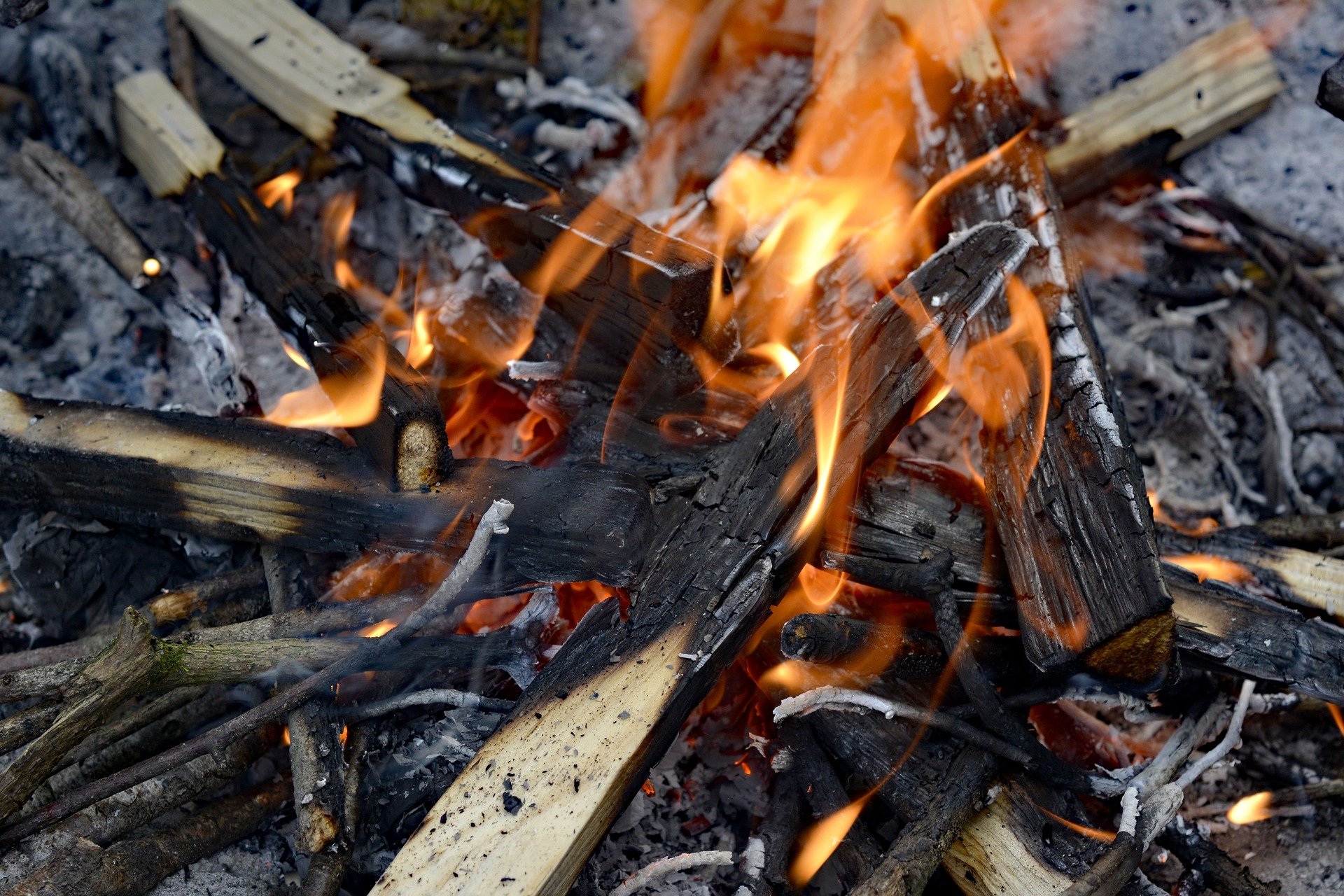 GET SMOKING WITH WOOD CHIPS
"There's nothing like the aroma of wood smoke, and the awesome flavors of a well-smoked meal," says Weber Grill Master Kevin Kolman. And though good smoked foods take time, patience and practice, with a little experimentation and the right wood pairings, you can transform your backyard barbecue from bland to mouthwatering.
Before you can get to smoking all your favorite meats, nuts, cheeses, vegetables and more, you first need a reliable smoker or wood pellet grill. Shop the outdoor cooking assortment on Academy.com to find the gear required to turn boring meals into savory masterpieces. You'll also find a variety of wood chip flavors at Academy Sports + Outdoors, ranging from popular hickory, mesquite and pecan woods to the rarer maple, peach and orange. Pick some up today, and you'll be the neighborhood pitmaster in no time.