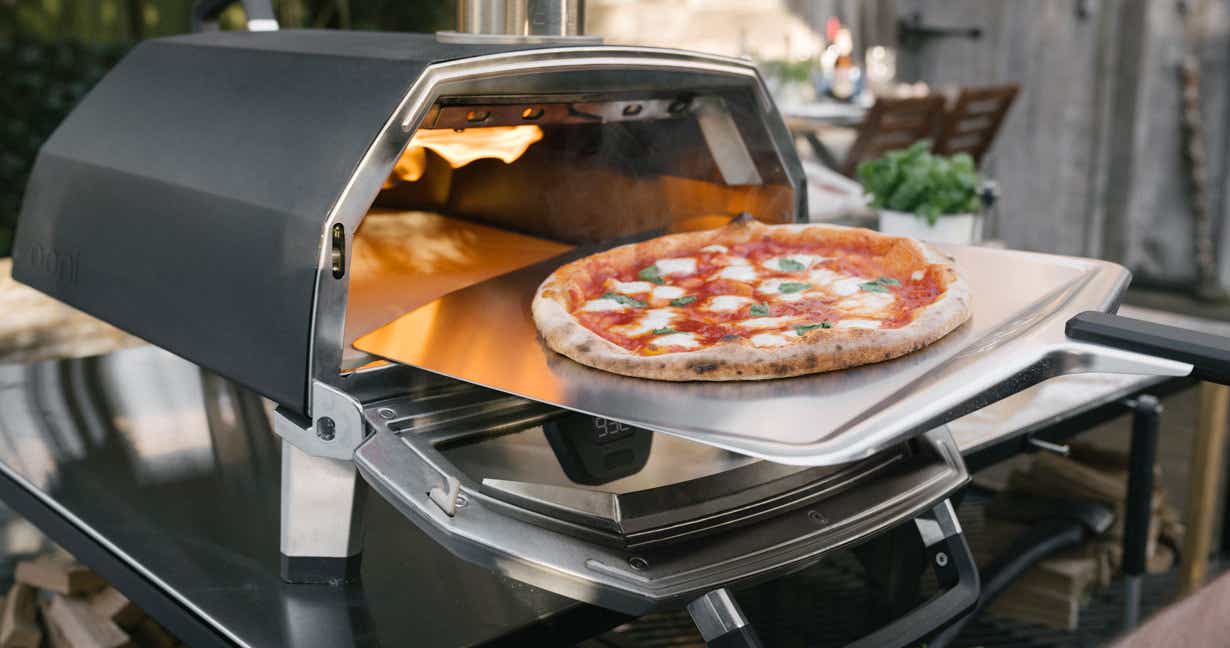 As a lifelong pizza fan, you may have wondered how to make quality pizza at home. Thanks to outdoor pizza ovens, you can bake delicious, authentic Margherita pizza at home anytime.
The world's first portable wood-fired oven, the Ooni pizza oven, was created so everyday pizza-lovers could enjoy the delicious flavors of Italian pizza that regular kitchen ovens simply cannot replicate. Offering several fuel options, including the Ooni Fyra 12 Wood Pellet Pizza Oven, the Ooni Koda Gas-Fired Portable Pizza Oven and the Ooni Karu Wood and Charcoal-Fired Portable Pizza Oven, Ooni pizza ovens are ideal for baking the perfect homemade margherita pizza. Their portable size and robust heating capabilities make it easy to serve homemade pizza to your family and friends almost anywhere.
Read on to learn the step-by-step process to bake the best homemade Margherita pizza right in your own backyard:
Steps to Make Margherita Pizza Ingredients
Easy Pizza Sauce Recipe
Featuring the classic taste of garlic, basil and San Marzano tomatoes, this simple pizza sauce recipe from Ooni is made on your stovetop and yields the perfect amount for eight 12-inch pizzas.
Margherita Pizza Sauce Ingredients
2 tbsp. olive oil
2 garlic cloves, crushed or finely chopped
4 cups canned whole plum tomatoes (San Marzano tomatoes are recommended)
2 heaping tsp. sugar
1 tsp. salt
Handful of basil leaves, roughly chopped
Pinch of freshly ground black pepper
Directions
Heat olive oil in a pan over medium heat. Once warm, add garlic cloves and fry until just softened but not yet brown.
Add the can of plum tomatoes to the pan and crush them down using a fork or masher.
Stir in all remaining ingredients and simmer on low heat for 20 minutes or until the sauce has thickened slightly and the flavor has deepened.
Use the sauce to top pizza dough straight away or store it in an airtight container to refrigerate for up to a week.
Homemade Pizza Dough Recipe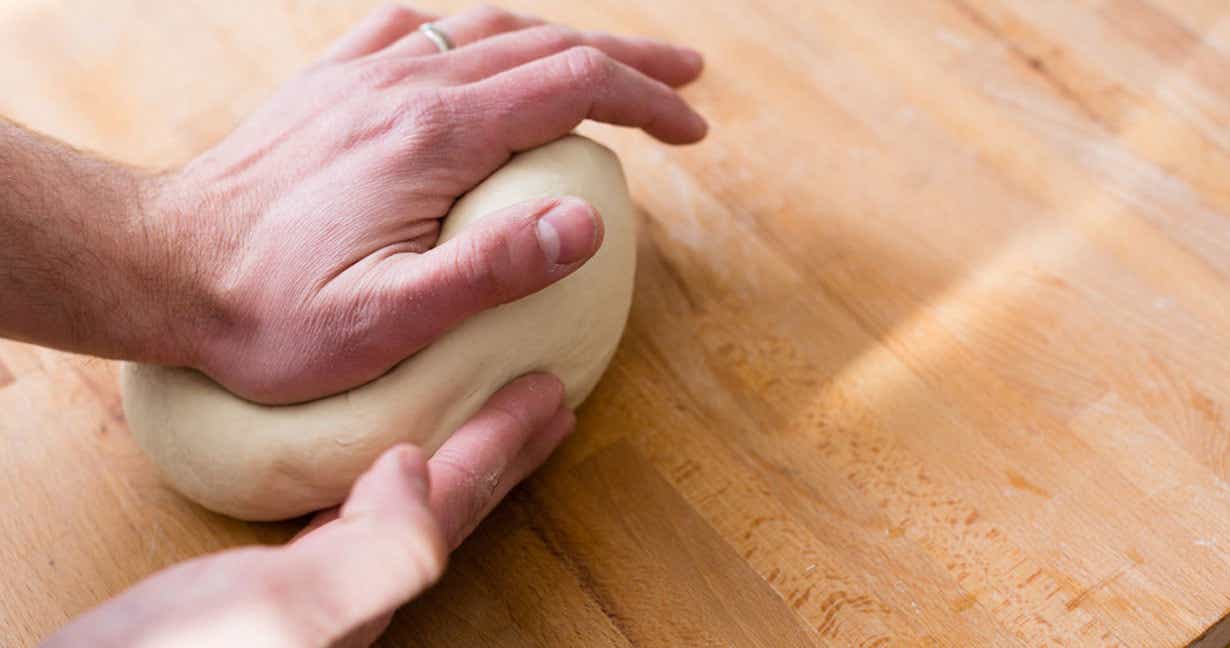 Using just 4 basic ingredients, Ooni's homemade pizza dough recipe is perfect for making Margherita pizza. Depending on your needs, this recipe yields three 330g dough balls or four 250g dough balls.
Homemade Pizza Dough Ingredients
12.8 oz. cold water
4 tsp. salt
20g fresh yeast (or 9.2g active dried yeast, or 7g instant dried yeast) *adjust yeast quantities depending on proving time.
21.4 oz. "00" flour, plus extra for dusting
EXPERT TIP
You can also "cold-prove" your pizza dough, a process that lets the yeast work on the sugars in the flour for longer, helping to create deeper flavors in the dough.
Directions
Pour 2/3 of the water in a large bowl. Using either a stovetop saucepan or the microwave, bring the other third of water to a boil, and then pour it into the cold water in the bowl. This process creates the correct temperature for activating yeast. Whisk the salt and yeast into the warm water.

If mixing by hand: Place the flour in another large bowl and pour the yeast mixture into it. Using a wooden spoon, stir the mixture until a dough starts to form. Continue mixing by hand until the dough forms a ball. Place the ball on a lightly floured surface and knead with both hands until firm and stretchy, about 10 minutes.

Return the dough to the mixing bowl. Cover the bowl with plastic wrap and leave the dough to rise in a warm place for about 2 hours or until it has doubled in size.

If using a mixer: Attach the dough hook to the mixer and place the flour in the mixer bowl. Turn the mixer on using the low-speed setting and gradually add the yeast mixture to the flour.

Once all combined, keep the mixer on low speed for 5-10 minutes or until the dough is stretchy and firm. Cover the bowl with plastic wrap and leave to rise in a warm place for about 2 hours or until it has doubled in size.

After the dough has roughly doubled in size, divide it into 3 equal pieces (for 16 in. pizzas) or 4 equal pieces (for 12 in. pizzas). Place each dough piece in a separate bowl or tray, cover with plastic wrap and leave to rise until doubled in size again, about 30-60 minutes.
Starting with a perfectly rounded ball of dough, begin kneading and stretching the dough, maintaining the circular pizza shape. Place the dough ball on a lightly floured surface, flour your hands and press the dough into a small, flat disc using your fingertips. Work from the center, pushing the dough outward while spreading your fingers, increasing the size of the disc. Pick up the pizza dough and gently pinch it all around the edge, letting gravity pull it downwards into a circle. The dough should be very thin for a Neapolitan-style pizza crust. Be careful not to let it tear!
Once the dough is fully stretched, lightly flour your pizza peel and lay the base down (both the Ooni Perforated Pizza Peel and the Ooni Bamboo Pizza Peel are great choices). After gently pinching back together any small holes you see in the pizza dough, it is now ready for toppings.
Make Perfect Homemade Margherita Pizza in your Ooni Oven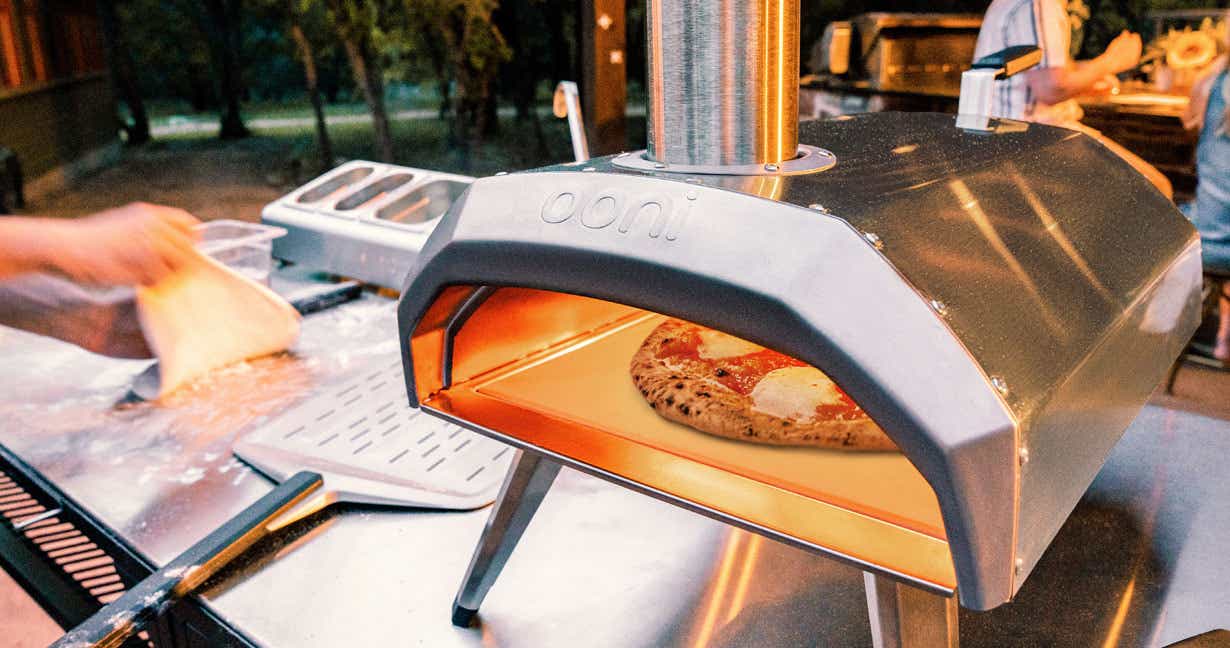 Margherita Pizza Recipe
Great for novice pizza chefs, this homemade Margherita pizza recipe from Ooni combines creamy mozzarella with tangy tomato sauce and chewy, charred crust to make one 12 in. or 16 in. pie.
Ingredients
8.8/11.6 oz. homemade pizza dough ball
4 tbsp. Easy Pizza Sauce
2 oz. mozzarella, torn into pieces
Directions
Prepare the Homemade Pizza Dough recipe above ahead of time. It's best to prepare your dough the day/night before and leave it in the refrigerator overnight. Remove the dough from the fridge and allow it to come to room temperature for 3-4 hours before stretching and launching.
Hand-stretch the dough as directed in the Homemade Pizza Dough recipe above. Leave a half-inch rim space for a crust that will puff up under the intense heat from the Ooni oven.
Fire up your Ooni pizza oven and aim for the stone baking board inside to reach 932 degrees F.
Spread your tomato sauce over the dough.
Top with the mozzarella cheese.
Slide the pizza off the peel into your Ooni pizza oven, making sure to rotate it every 20 or 30 seconds while it cooks to ensure an even bake. You can slide the pizza out of the oven on the peel and use your fingers to rotate it, or you can use the Ooni Pizza Turning Peel to rotate it while still inside the oven.
Cook for about 60 seconds to achieve a classic Neapolitan-style Margherita pizza.
Once cooked, remove the pizza from the oven and top it with fresh, whole basil leaves. Serve immediately.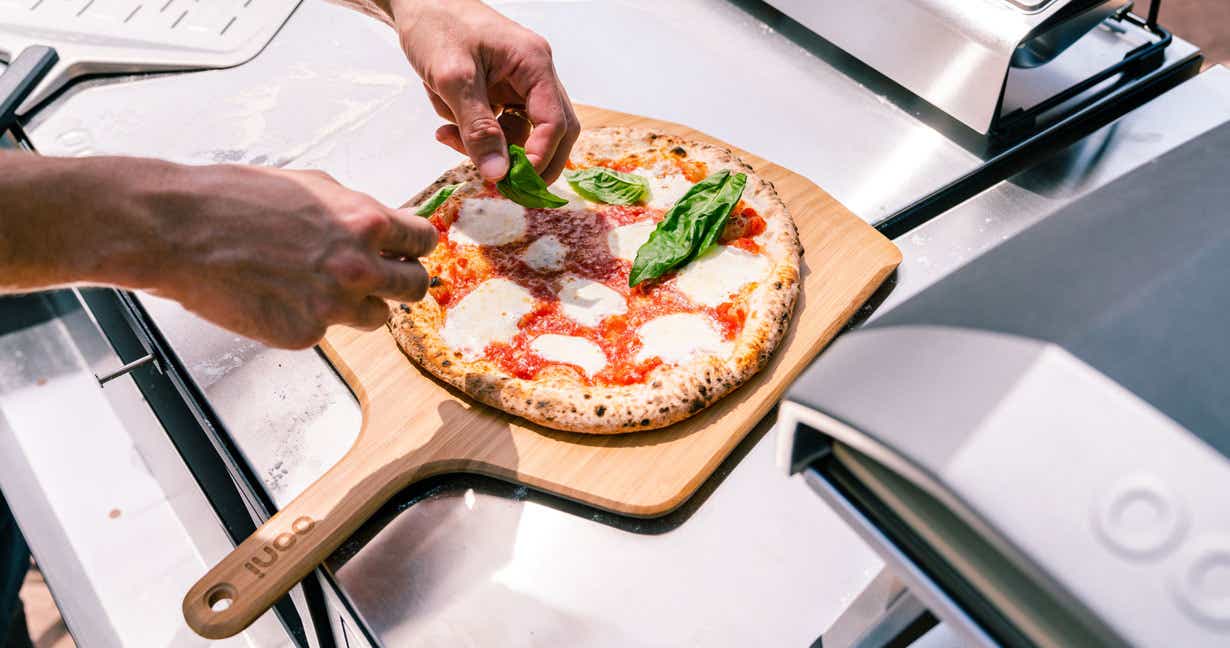 Pizza Launch Expert Tips
Make sure to flour your hands and your working surface before you begin stretching the dough.
Check for holes in the pizza base before you add toppings. This helps prevent the sauce from getting between the dough and the peel, which has a glue-like effect and can cause the dough to stick.
Stop and shake the peel before you add any toppings to make sure it moves freely. If the dough is stuck, pick it up and add more flour to the peel.
Keep your toppings light to avoid weighing down the thin crust and making it stick to the peel.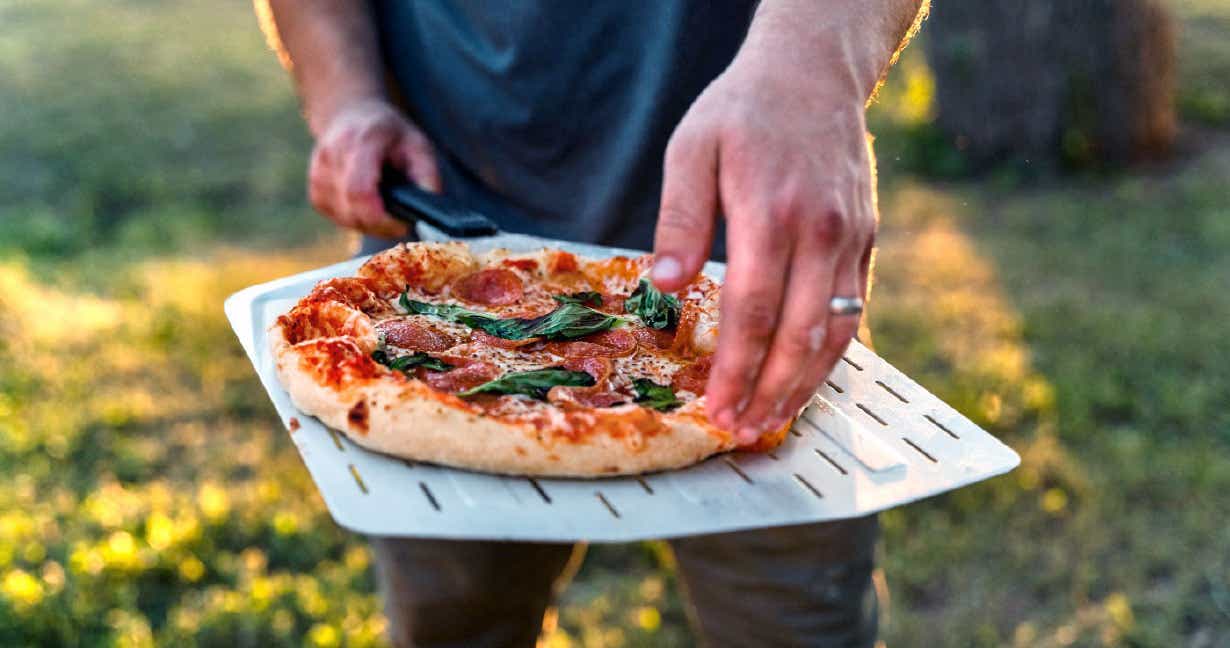 Now that you have the recipes and tips you need to make quality, authentic Margherita pizza at home, you can take your portable outdoor pizza oven on the road for outdoor picnics, family gatherings, and any other occasion where delicious homemade Margherita pizza can be an instant crowd-pleaser.
Shop Academy Sports + Outdoors for all your backyard and outdoor cooking equipment and accessories.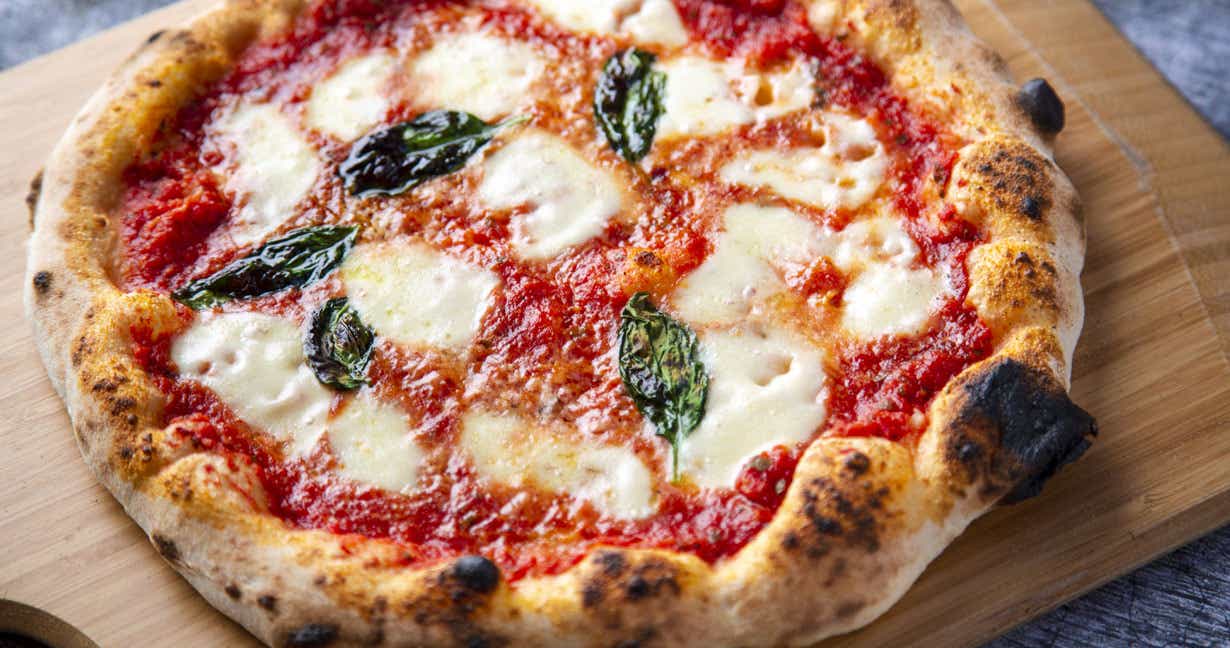 Anytime is a good time for pizza!
Photos courtesy of Ooni