HOW TO BUY AND STORE LIVE CRAWFISH
Bring some of the Louisiana bayou to your summer entertaining. Attending a great down-home crawfish boil has comfort and casualness that makes the great outdoors truly great. If you know what you're doing, hosting a crawfish boil is a bigger bang than all the fireworks on the fourth of July.
You probably aren't local in Louisiana—birthplace of the crawfish boil. So, here is how to buy the best crawfish for a boil? A simple Google search will give you a ton of options to buy fresh crawfish online. Even though Louisiana is the origin of crawfish feasts, other states also have fresh crawfish available. Whether ordering from a Louisiana crawfish farm or more locally, fresh is the key: always buy live crawfish!
Picking your crawfish starts the same way as any seafood shopping experience should, by finding a reputable dealer. You want crawfish that are fresh, live and clean. (All crawfish are sluggish during cold transport, but be sure that they are alive. Do NOT cook any dead crawfish.) Do not buy bugs caked in mud. All the crawfish should be similar in size so they can cook in the same amount of time, too.
There are a number of Louisiana crawfish farmers who will ship live crawfish next-day air or via air cargo for pickup.
Always check reviews online before buying.
Once you find a vendor who offers quality crawfish, you can start your order!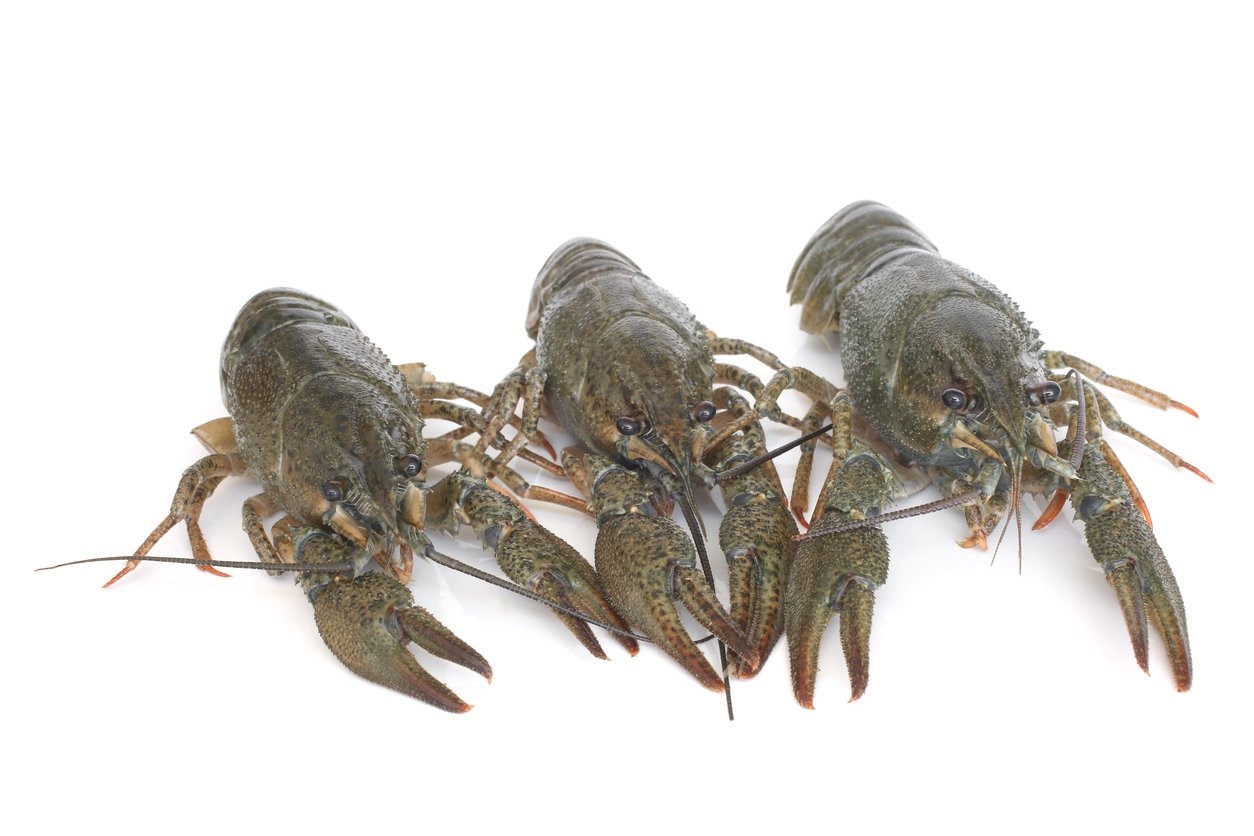 CRAWFISH GRADES
Not every farmer or provider grades crawfish, but some do. Mostly, you want to look for medium to large crawfish. Crawfish can come in various grades: value grade, select grade, and premium grades.
Avoid value grade or mixed catch crawfish. They usually provide more mudbug for your money, but the mix of sizes that makes for uneven cooking.
Select grade and premium grade crawfish are larger—and well-suited for a boil. If you really want to impress, premium grade (or extra-large) crawfish are closer in size to their lobster cousins.
To recap, look for a vendor that can guarantee:
Live, fresh crawfish
Clean crawfish, not muddy
Next day shipping (if not delivered or picked up locally)
Crawfish of a consistent size for better cooking
DON'T FORGET THE EXTRAS
oil is common (and delicious). Consider picking up some authentic Cajun, Alligator, or Andouille sausage.
Remember these must-haves for any crawfish-, low country-, or crab boil:
Crawfish or crab boil seasoning
Large, outdoor boil pot
Outdoor crawfish burner
Large, hard-sided cooler for storing live crawfish or crab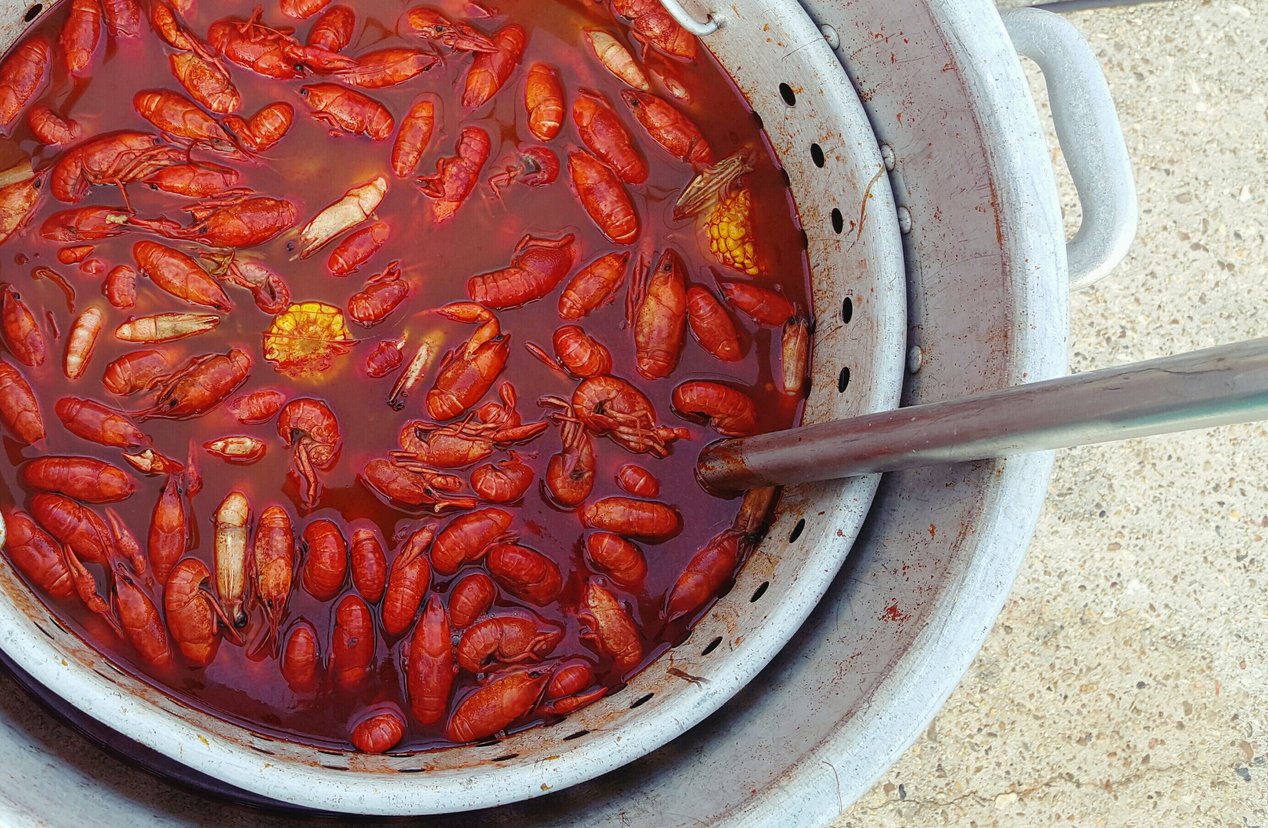 HOW MUCH CRAWFISH SHOULD I BUY?
You buy crawfish by the pound, rather than by the number of crawfish. One person can usually eat 3 to 5 pounds of crawfish. Beginners tend to eat less while seasoned crawfish connoisseurs will devour more. Legend has it that an experienced Cajun can eat 7 to 10 pounds of mudbugs in a setting!
To plan your crawfish order, add up the number of people coming to your party. Multiply the number of guests by the number of pounds you plan to serve per person. Add a few extra pounds for good measure. For a party of 10 people, for example, you'll want anywhere from 40 to 60 pounds of crawfish.
If you plan on adding potato, sausage, shrimp, or other mainstays to your boil, you can go a little lighter on the crawfish. If crawfish are it, then you will want to be sure to err on the higher end of crawdads per person.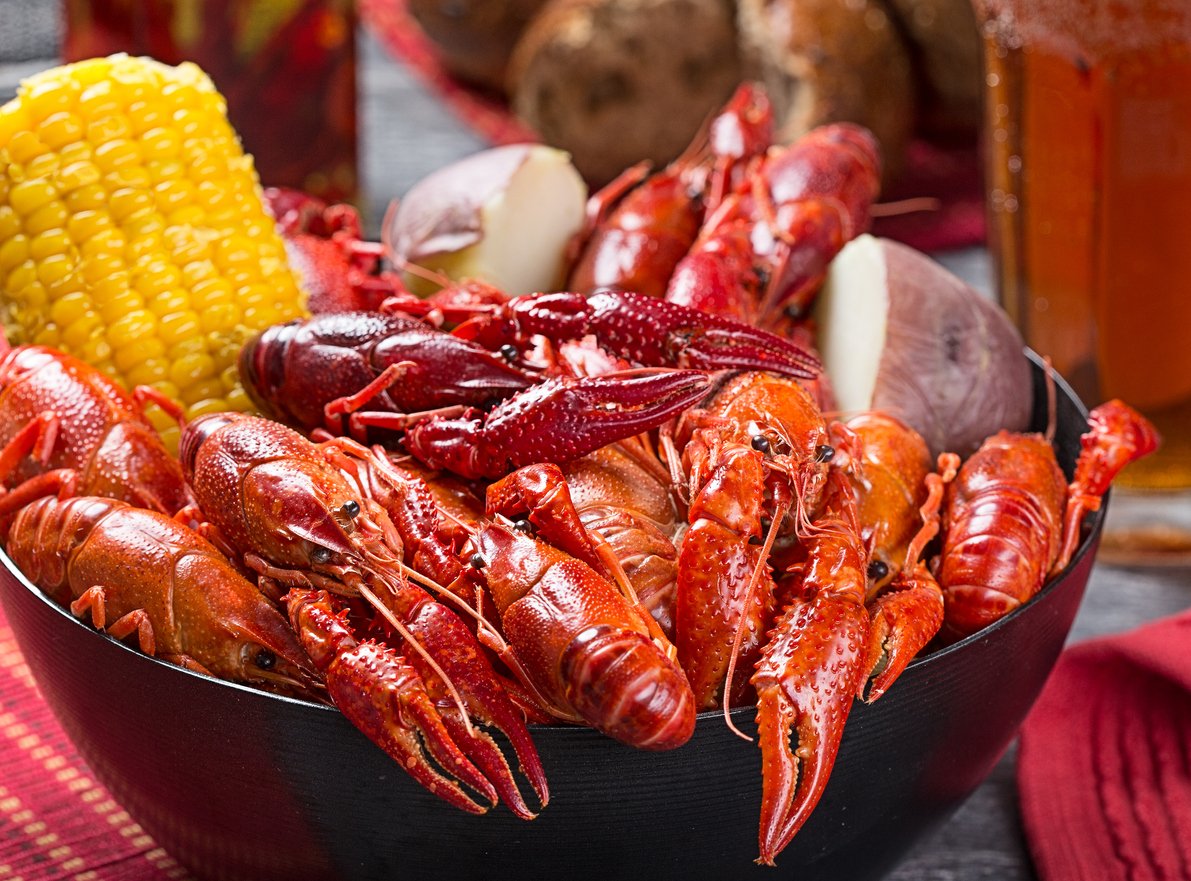 HOW SHOULD I STORE CRAWFISH?
Keep your crawfish alive until you're ready to cook them! Be ready to receive the delivery or pickup.
Make sure you have ready for crawfish delivery:
Spray bottle
Large cooler
Several ice packs or bags of ice
Newspaper
Thermometer
Burlap sacks, towels, etc.
HANDLING CRAWFISH
A note for handling crawfish: open the sack and make sure every crawdad you plan on cooking is alive. If there are any dead mudbugs, toss them out.
As soon as you get your crawfish home:
Line a large cooler with newspaper.
Put the sack of crawfish on its side in a large cooler out of direct sunlight.
The chilled crawfish will be sluggish. Let them return to room temperature to get them moving.
Spray crawfish with water to rejuvenate.Leave the drain in the cooler open and elevate the other side slightly so water can drain out.
Leave the drain in the cooler open and elevate the other side slightly so water can drain out.
Place unopened bags of ice or ice packs over the sack, wet burlap, or towels, to keep your bugs cool and fresh.
Maintain 36°F to 46°F
Leave the cooler lid cracked open so the crawfish can breathe.
Do not store or soak your sacks of crawfish in water – they'll die!
As long as you replace the ice as needed, you can store crawfish on ice for several days without killing them – but the fresher, the better. If you store them for more than two days, rotate the sack daily.