Gearing up for the start of hunting season is an exciting process. One of the most important aspects of preparing for the hunt is scouting nearby wildlife. Whether you're on the lookout for deer, turkeys or other game, gaining critical knowledge of typical behavior and feeding locations can give you an edge even before you're out in the field. The photos and videos captured by game cameras, or trail cameras, can give you a wealth of information about the wildlife roaming local hot spots.
If you've scanned the game cameras for sale on Academy.com, it's likely you've noticed the wealth of technological features available. Below, we've outlined the most essential features you should consider before you buy a game camera, so you can get off to a great start this hunting season.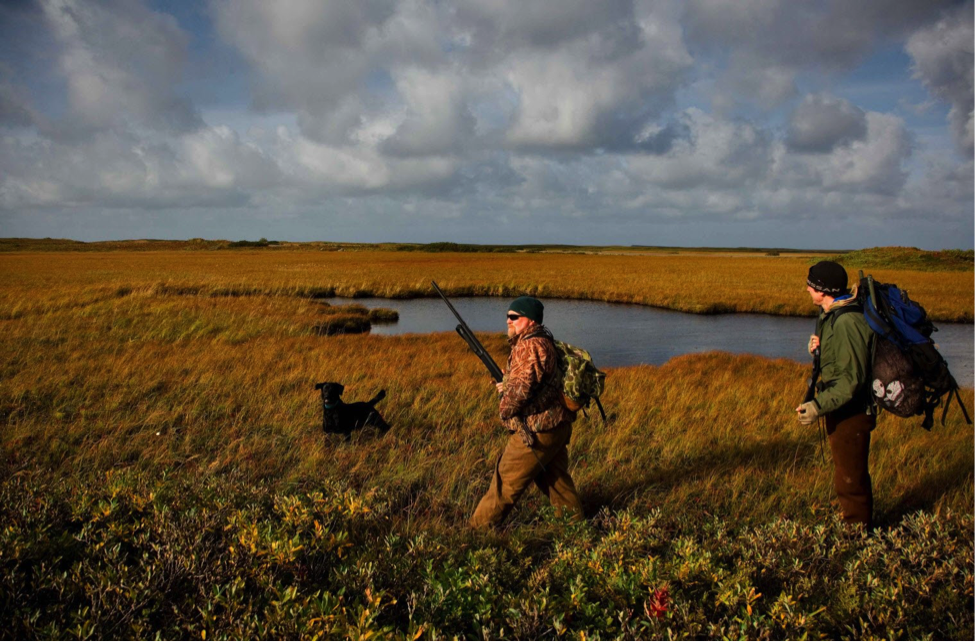 GAME CAMERA IMAGE RESOLUTION
Image resolution quality depends on how many megapixels the trail camera offers. Most cameras are in the range of 7 to 20 megapixels, but some will offer upwards of 30 megapixels. If you choose a camera that offers more megapixels, you'll enjoy higher-resolution photos with clear, crisp details. While image resolution is not the bottom line when it comes to game camera quality, having detailed, life-like photos to rely on can really come in handy. You won't be trying to identify ambiguous shapes through tree branches, leaves and shadows.
Some game cameras also offer video capability. Videos can help you get a better understanding of an animal's speed and natural movement patterns, providing more details than photos alone can offer. With video, it's best to look for models that offer at least 720p high-definition quality, and 1080p is optimal. A few models even offer ultra high definition 4K technology that captures stunning, life-like videos of roaming wildlife.
Illumination Range
One of the main jobs of trail cameras is to effectively illuminate and capture images of wild game located far off in the distance since most wildlife won't conveniently stroll right in front of the lens. This task is especially important because game is usually most active between dawn and dusk when natural light is at a minimum. If you're going to place your game camera near a wide-open clearing, rather than a thickly wooded area, a long illumination range will assist in capturing images of animals hiding in the distance.
Most game cameras offer an illumination range between 50 feet and 120 feet. Illumination range can also depend on the farthest distance at which the camera can detect movement, known as detection range. You'll want to be sure the camera you choose offers an illumination range that at least matches the detection range. For example, even if the camera detects an animal at 100 feet, it won't be able to photograph it through the dark with an illumination range of only 70 feet.
Flash Type
When you're out in the field, trying to remain as silent and invisible as possible while you set your sights on a nearby buck, you know how even the slightest disturbance can send an animal running off in the opposite direction. In order to capture night-time shots of skittish game, trail cameras need to harness subtle illumination technology that won't alert an animal to its presence, rather than traditional flashes that are bright and obvious.
Infrared LED flash technology is ideal for capturing crisp photos of wild game at night with the least amount of visible light possible. Filtered infrared technology is best, often called invisible or covert, as this type of flash is almost undetectable to animals passing by.
TRIGGER SPEED
If you're relatively new to scouting efforts, trigger speed might be a game camera feature you're less familiar with. Since game cameras rely on motion sensing to know when to snap a photo, the amount of time between movement being sensed and an image being taken, or trigger speed, is important to your scouting efforts. After all, a photo of a buck's rack is much more helpful than a photo showing only his tail.
However, you should consider the placement of your camera when evaluating how fast the trigger speed needs to be. Trigger speed is more crucial for game cameras that are set up along a game trail than cameras that are aimed at a bait station or a food plot. Generally, the more fast movement you expect from nearby animals based on location, the faster the trigger speed should be. Most game cameras offer a trigger speed that ranges from less than 0.5 seconds to longer than 1 second.
Other Features to Consider
Battery Life. Game cameras use a range of battery types, from rechargeable to disposable. Frequent charges or changes could be time-consuming, depending on where your camera is located.
Memory. Compatibility with removable memory cards can help you capture more images and videos before the memory is full, and higher-resolution cameras may use memory up more quickly than others.
Remote access to images. With wireless connectivity, some cameras can send images and videos to your smart device for remote viewing.
Built-in LCD screen. It can be helpful to view images while out in the field so you can adjust the camera's height or angle if needed.
Camouflage. Many cameras feature camouflage-print patterns that help them blend in with the surrounding landscape.
Security. If your camera is going to be placed on public land, it's worthwhile to consider a lockable feature.
Operating noise. Some cameras feature quiet or silent operation that helps the camera remain undetected by wild game.
Exposure control. Long or short exposure can help you achieve better images of animals both near and far.
Information stamps. When capturing images, some cameras imprint the date, time, temperature and moon phase to help you identify patterns in behavior.
Photo settings. Adjustable settings like burst or multi-shot mode and time lapse mode let you customize your game camera strategy.
Game cameras have become increasingly popular in recent years, but that doesn't mean all are created equal – the various technologies and features available let you get the most out of your purchase if you consider each carefully. As veteran hunter John McAdams states, "like any tool, [trail cameras] must be used properly in order to realize their full potential."
As hunting season gets rolling and you're building your treasure trove of game camera photos, let Academy Sports + Outdoors round out your repertoire of scouting and preparation tools with items, such as feeders, attractants and scent eliminators, boots and clothing to make this the best season yet.