FREE SHIPPING ON $25+ WITH SIGN-IN. SEE DETAILS.
FREE CURBSIDE OR IN-STORE PICK UP
at
Select a Store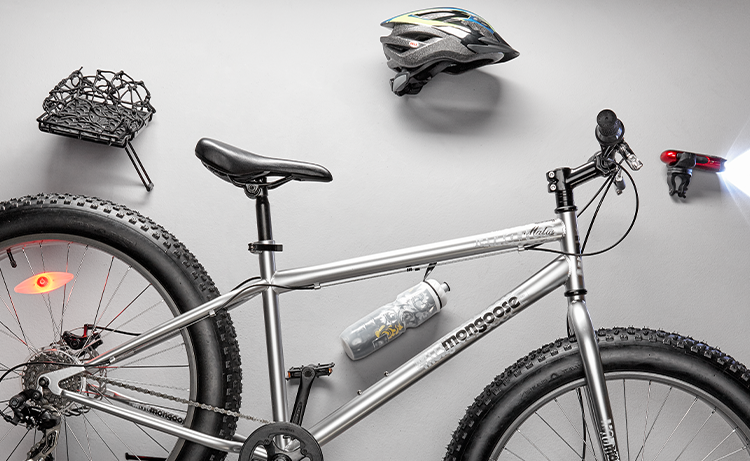 Kids
For most ages 2 to 10
Come in many different wheel sizes: 12", 16", 18", 20", and 24"
Refer to the sizing chart to help find the bike size that is right for your child
Removable training wheels are offered on most 12", 16", and 18" bikes
Kids' bikes often have a coaster brake (pedal backwards to stop) rather than hand brakes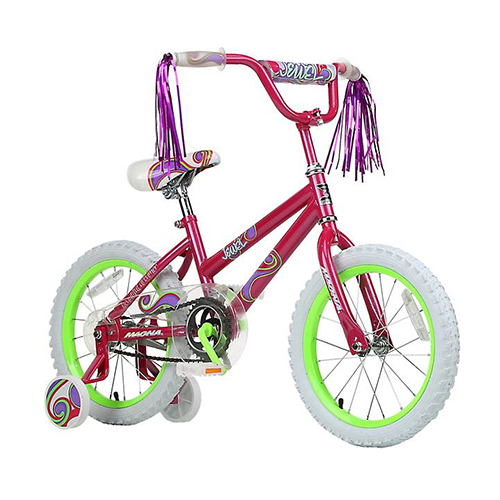 ---
Mountain
For Trails, Off Road, and Recreational Riders
Full suspension for smooth rides on rough terrain
Front suspension for better control, traction, and smooth rides on light trails
Multiple gears for more comfortable pedaling on any terrain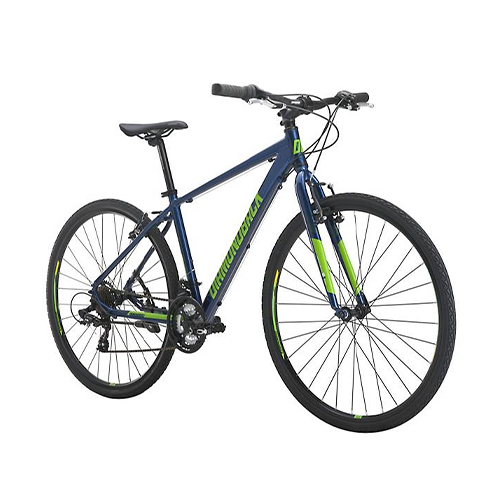 ---
Hybrid
For Light Trails, Bike Paths, and Recreational Riders
Combines features to create multipurpose bikes for a wide range of uses, such a commuting and recreational riding
Upright riding position for a more comfortable ride and medium tread tires for all types of terrain and surfaces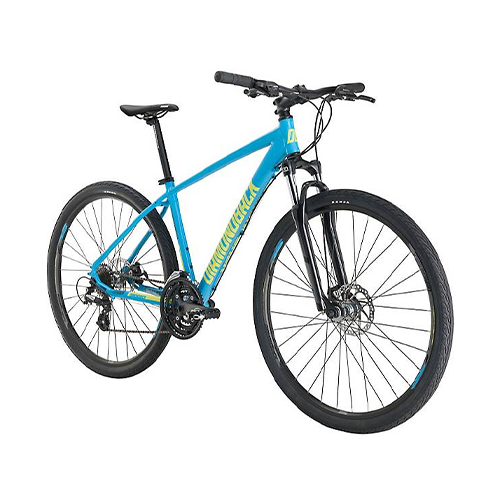 ---
Cruisers
For Fun, Leisure, and Around-Town Riders
Best for fun, leisure riding around the neighborhood, light paths, and the beach
Often single speed with coaster brake (pedal backwards to stop)
Wider tires for a smooth, easy ride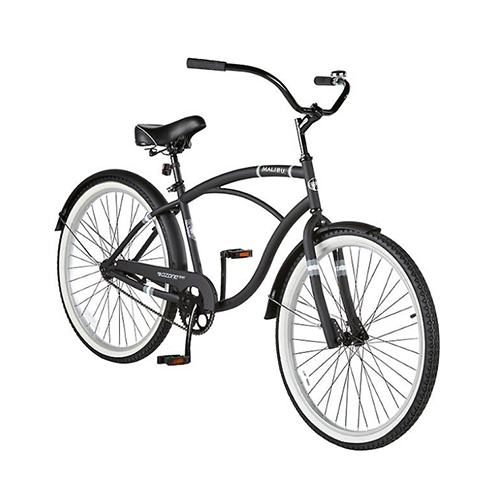 ---
BMX
For Street or Dirt-Trail Riders
Strong, durable frames
Components built to last
Look for BMX component extras like pegs and rotors to enhance your ride
Show off your skills and speed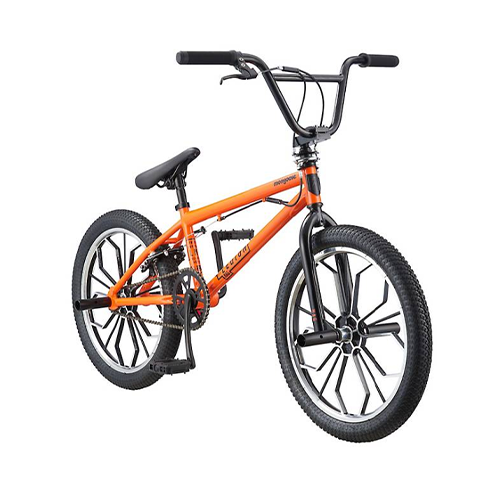 | Bike Wheel Size | Age Range | Height Range |
| --- | --- | --- |
| 12" | 2-5 | 26-34" |
| 16" | 4-8 | 34-42" |
| 18" | 6-9 | 42-48" |
| 20" | 8+ | 48"+ |
| 24" | 10+ | 50"+ |
| 26-29", 700c | Adult | 50"+ |
3. ADJUST FOR COMFORT
Now that you have found the right size bike
Adjust the seat height so you have a slight bend in your knee when the pedal is at its lowest position relative to the ground. This will ensure proper leg extension while riding.
| | |
| --- | --- |
| Infant | 1+ |
| Toddler | 3+ |
| Child | 5+ |
| Youth | 8+ |
| Adult | 14+ |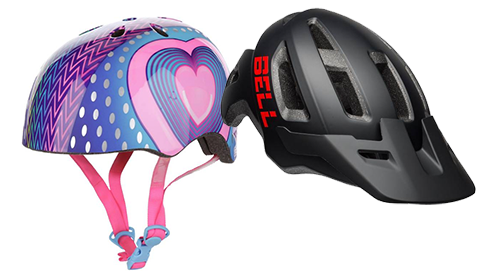 KIDS'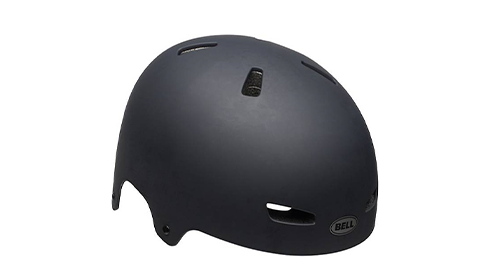 BMX/MULTI-SPORT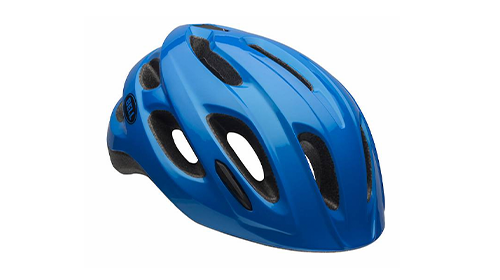 COMFORT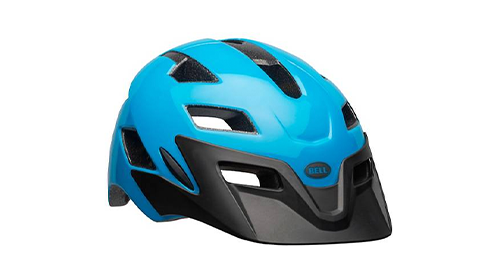 MOUNTAIN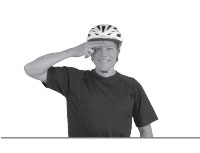 EYES
Only TWO fingers should fit in the space between your eyebrows and the bottom of your helmet.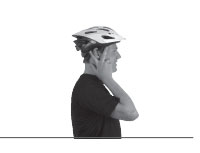 EARS
Line your TWO fingers up with straps; the V of your fingers should be right on your earlobe.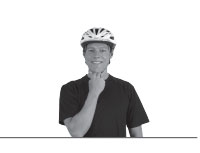 CHIN
Hook TWO fingers between your strap and chin. There should be no extra space.
HOW TO SELECT A BIKE SEAT
QUICK TIP:
The slower and shorter the ride, the wider and softer the seat

Slowest riding, maximum seat pressure.
Thickest padding, widest shape.

Medium-paced riding, moderate seat pressure.
Thick padding, wide shape.

Fast-paced riding, minimal seat pressure.
Thinnest padding, narrow shape.
HOW TO SELECT A BIKE LOCK
Security Level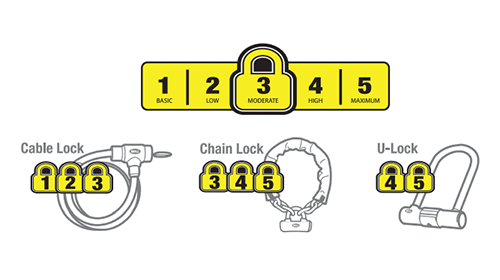 HOW TO SELECT A BIKE PUMP
QUICK TIP FOR EASIEST INFLATION:
Wide tire = wide pump | Thin tire = thin pump
MOUNTAIN CRUISER BMX
High volume, low pressure, wide barrel.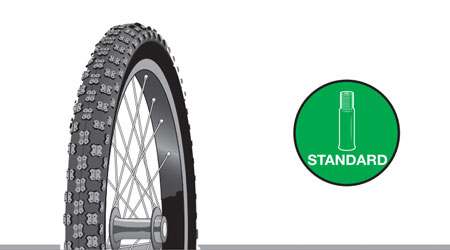 ROAD COMMUTER PERFORMANCE
High volume, high pressure, narrow barrel.