tailgating basics
Perhaps the only thing more American than a backyard barbeque is taking it on the road. Whether you're dreaming up your first big tailgate or you're already a seasoned veteran, Academy Sports has the tips, tricks and supplies you need to master the art of a great truck bed barbeque. From team gear to tables, chairs, coolers, grills and games, get all the advice you need to host a tailgate fit for the hall of fame.
The Huddle
Build Your Checklist
Gear Up for Game Day
Keep Your Cool: Coolers & Ice Buckets
Cover Up, Park It Here, Cut Loose
Fire it Up: Grills, Smokers & Fryers
Call An Audible: Top Tailgating Hacks
the huddle: plan and Prepare
You don't have to be a professional event planner to host a great party, but every great tailgate does take careful planning and prep – just like a great play takes a whole lot of practice. Follow these tips to prepare for your tailgate, and you're sure to be top dog of the entire parking lot!
KNOW THE RULES AND REGULATIONS
before you park by reviewing the fine print on your tickets and the stadium's website.
CREATE A CHECKLIST
with the items you'll need. Be sure to consider your guests' food, drink and activity preferences.
COLLABORATE AND DELEGATE TASKS
if you are tailgating with friends or family – the best way to do it!
Build your checklist
You don't have to be a professional event planner to host a great party, but every great tailgate does take careful planning and prep – just like a great play takes a whole lot of practice. Follow these tips to prepare for your tailgate, and you're sure to be top dog of the entire parking lot!
DON'T FORGET.....
You've got everything packed in the back of your truck, and you're ready to head to the game. Right? Wrong. Always check one more time to make sure you don't leave something important behind. Some of the most common items that tailgaters forget include:
First-Aid Kits
Extension cords
Jumper cables
Bottle openers and corkscrews
Extra ice and fuel
Tickets
Sunblock
Phone chargers
Speakers
Bug Repellant
GEAR UP FOR Game day
Tailgaters love making a scene. Make sure you stand out from the crowd by decking yourself from head to toe in your favorite NFL or NCAA team's gear. Slip on a pair of matching team shorts and flip-flops for summer games or opt for ankle, crew or knee socks emblazoned with your team's insignia to heat up your feet when temperatures cool. Mix and match your favorite football apparel with regular clothes in your team's colors to create a completely coordinated look.
Academy offers affordable NCAA & NFL jerseys, button-downs, polos, graphic tees, tanks and fashion tops for your all your favorite teams, plus jackets, fleece pullovers and hoodies so you can sport your super fan look, even while you layer up. Top it off with a matching ball cap, beanie or bucket hat and you're sure to represent big at any game. From infants to adults, Academy has the fan gear you need to help your whole family stand out on Sundays.
PRO TIP: Don't forget the face paint!
From your backyard to the stadium, make sure you have all the tools and supplies you need for a successful tailgate. Take a look at the top five items that tailgaters put stock into, and make sure you've got the equipment you need to make the most of your time and effort.
PRO TIP: Plan on arriving at the stadium 3-4 hours early to have plenty of time to prep, cook, eat and enjoy the party! Before you head home after the game, spend some time back at your truck to enjoy coffee, dessert and the memory of all your favorite plays and moments of the day.
KEEP YOUR COOL: Coolers & Ice Buckets
You may think grills are the most important equipment at a tailgate, but your coolers and ice buckets can actually make or break the experience. That said, with all the kinds of coolers you can find on the market today, how do you know which ones will work for you? We're here to make it easy with some of the most common things to consider when picking your cooler.
PRO TIP: There's a science to packing coolers. Start out by stacking cans and bottles at the bottom of a clean, dry cooler. Add a layer of ice on top to fill in the gaps, and then place your packaged, perishable food on top. Be sure to use airtight bags and containers so your food stays fresh and dry.
CAPACITY
Calculate how many cans and bottles you'll be bringing to get an idea of the capacity you'll need. The YETI coolers at Academy can hold anywhere from 18 to 222 cans, while our high-capacity Igloo coolers will carry up to 258 cans at an affordable price.
MATERIALS
Check the specs on the coolers you consider to make sure your refreshments stay cold the whole time you tailgate. Look for exclusively engineered materials, like Yeti's No Sweat™ technology or Igloo's Ultratherm™ insulation that can keep ice intact for days!
MOBILITY
Coolers can get a lot heavier than you expect, especially when loaded with food and drink. Yeti offers durable nylon rope and textured grip handles for easy carrying, while many of our Igloo coolers come with rolling and wheeled options.
DESIGN
Whether you want your cooler to coordinate with your team's colors, or you have a special look you're shooting for like camo or classic red, find a cooler that meets all of your refrigeration needs while delivering the specific look you want.
PRICE
Given all the expenses that tailgating stacks up, it's important to get the best bang for your buck with every purchase. Rest easy when you shop at Academy, where you'll find quality coolers and other equipment at reasonable prices.
COVER UP, PARK IT HERE, CUT LOOSE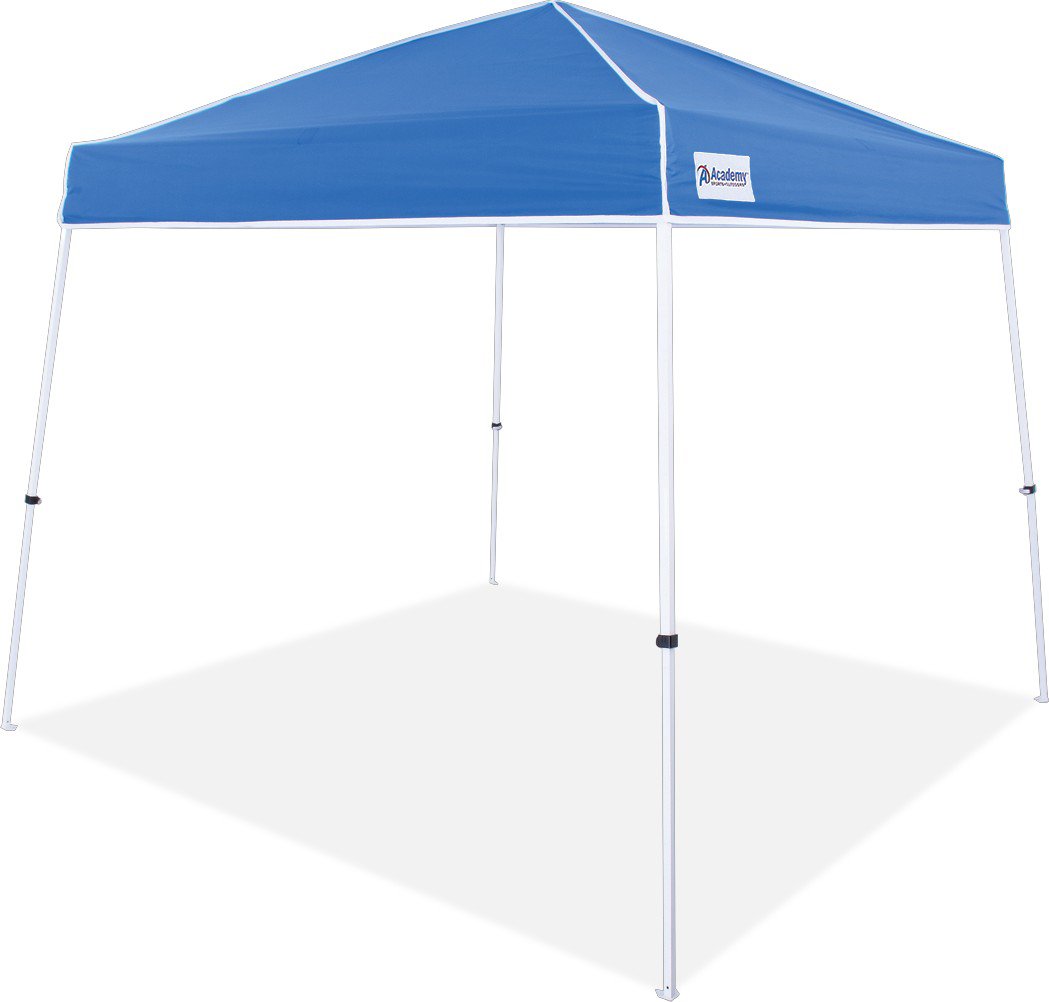 Collapsible Canopies
Whatever the weather, parking lots tend to get hot. Bring on the shade with easily assembled canopies from Academy. Shop our private label for the best price, or find your ideal canopy from our expansive selection of sizes and designs, whether you want your team's logo on top, extendable sides or even half-walls that offer more privacy and protection. Our canopies come with convenient carry bags for storage and transport, while offering instant shade from the sun or shelter in the event of a rain shower.
Folding Tables & Chairs
When it comes to taking a load off, tailgates offer the ultimate excuse – as long as you have enough seating and space to spread out! Folding tables and chairs are the perfect fit for seasoned tailgaters, with plenty of affordable options out there. In fact, Academy Sports + Outdoors offers our exclusive line of reasonably priced folding chairs and tables in a range of styles to suit your specific tailgate party and budget. Whether you want standard, white resin folding chairs, a deluxe folding recliner with cup holders or even matching seats for your entire group, find the seats you need at Academy. Buy our durable, inexpensive and easy-to-clean square, round or rectangular.
Tailgating Games
You don't have to wait until kickoff for the fun to begin. In between the food and football talk, be sure to check out our section of popular outdoor games to engage tailgaters of any age. We have everyone's favorite crowd-pleaser – the Bean Bag Toss or Washer Toss – in a variety of traditional and team-centric designs that offer quick set-up and breakdowns to make bringing them along even easier. Of course, the best games for tailgating are always the simplest. Stock up on footballs, basketballs, volleyballs, soccer balls or Frisbees to toss around while you tailgate, too.
FIRE IT UP: Grills, Smokers, & Fryers
Whether it's grilled, deep fried or tenderly smoked, tailgaters are serious about their protein. Tailgate champions are born behind the grill, so you need the best cooking and grilling equipment to take your technique from second string to the starting lineup. Use our primer on the most popular tailgating cooking equipment to be sure you buy the right style for your personal tastes.
PRO TIP: If you work with charcoal, bring a metal bucket to seal any coals that are still smoldering when you pack up. Always double check that your cooking equipment is turned off when you're done cooking.
A portable backyard classic, a grill is essential equipment for cooking burgers, dogs and veggies alike. Browse Academy's easily transportable charcoal grills, quick-heating propane grills and low-maintenance electric grills to find the right fit for you.
Shop Grills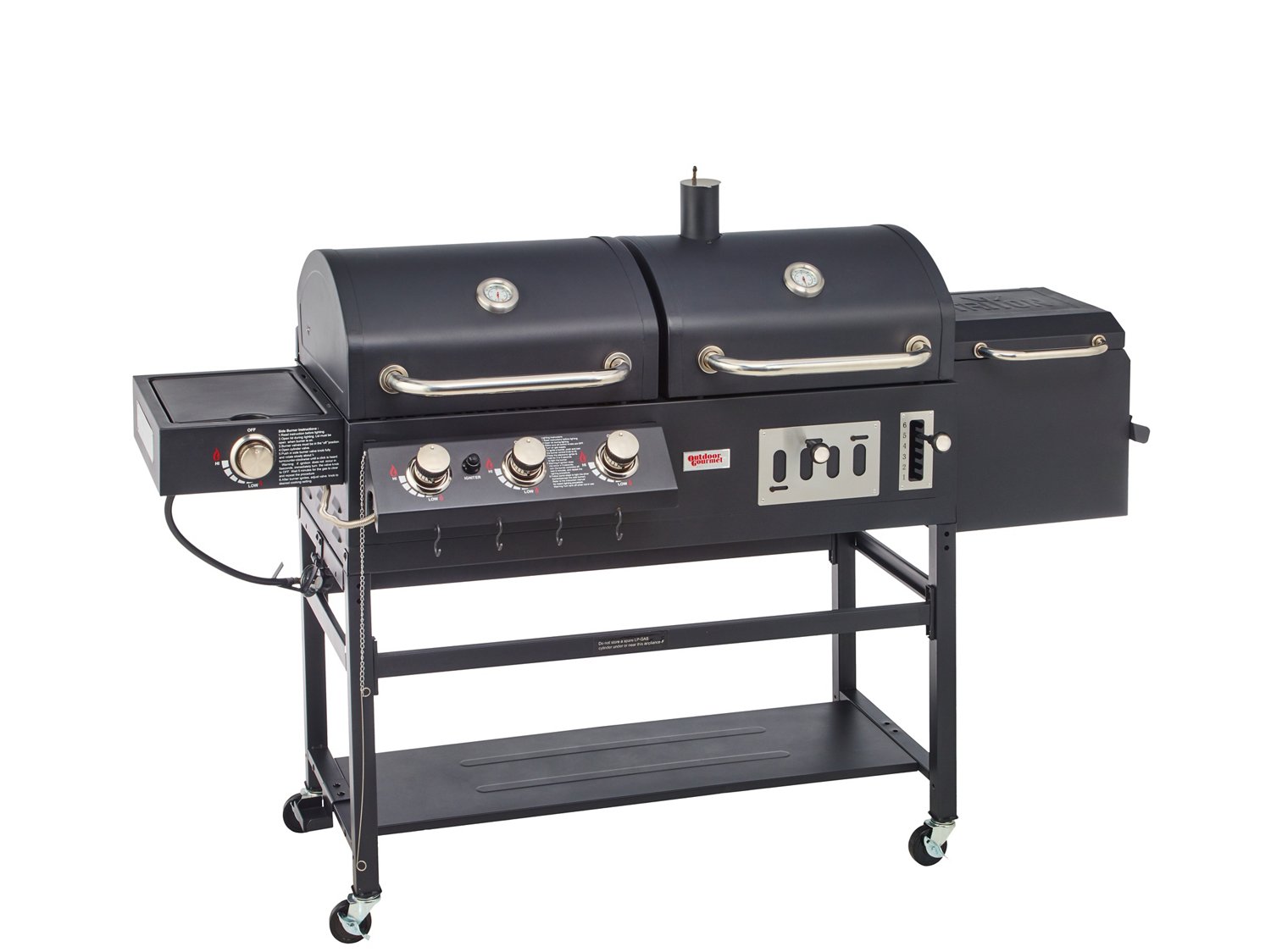 For a rich, smoky taste and tender, juicy cuts, try a slow-cooking smoker. There are plenty of portable options in electric, charcoal and propane varieties and even grill-smoker hybrids that offer the benefits of both methods in a single piece of equipment.
Shop Smokers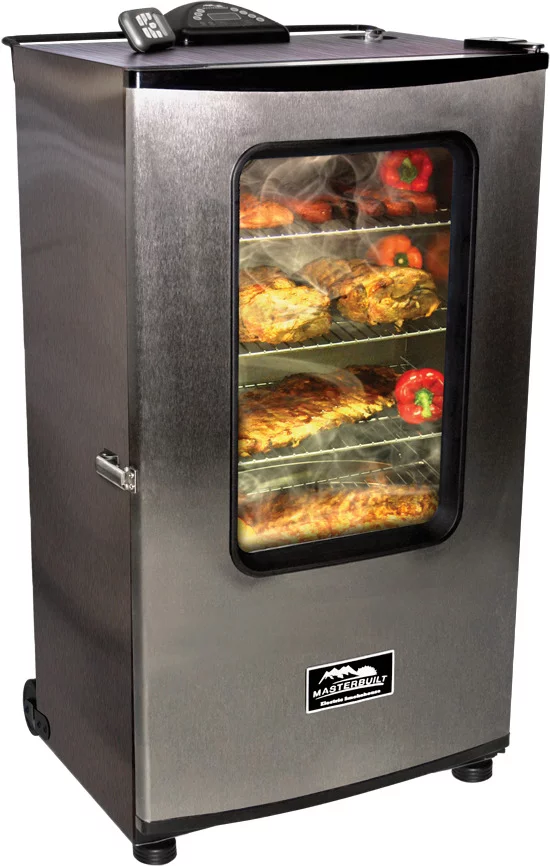 Not for novices, our deep fryers offer an irresistible taste and an even better cooking experience. Whether you want to serve up a few fries or onion rings or fit a full bird inside of your fryer, there are plenty of portable options at Academy that you can safely use while tailgating.
Shop Fryers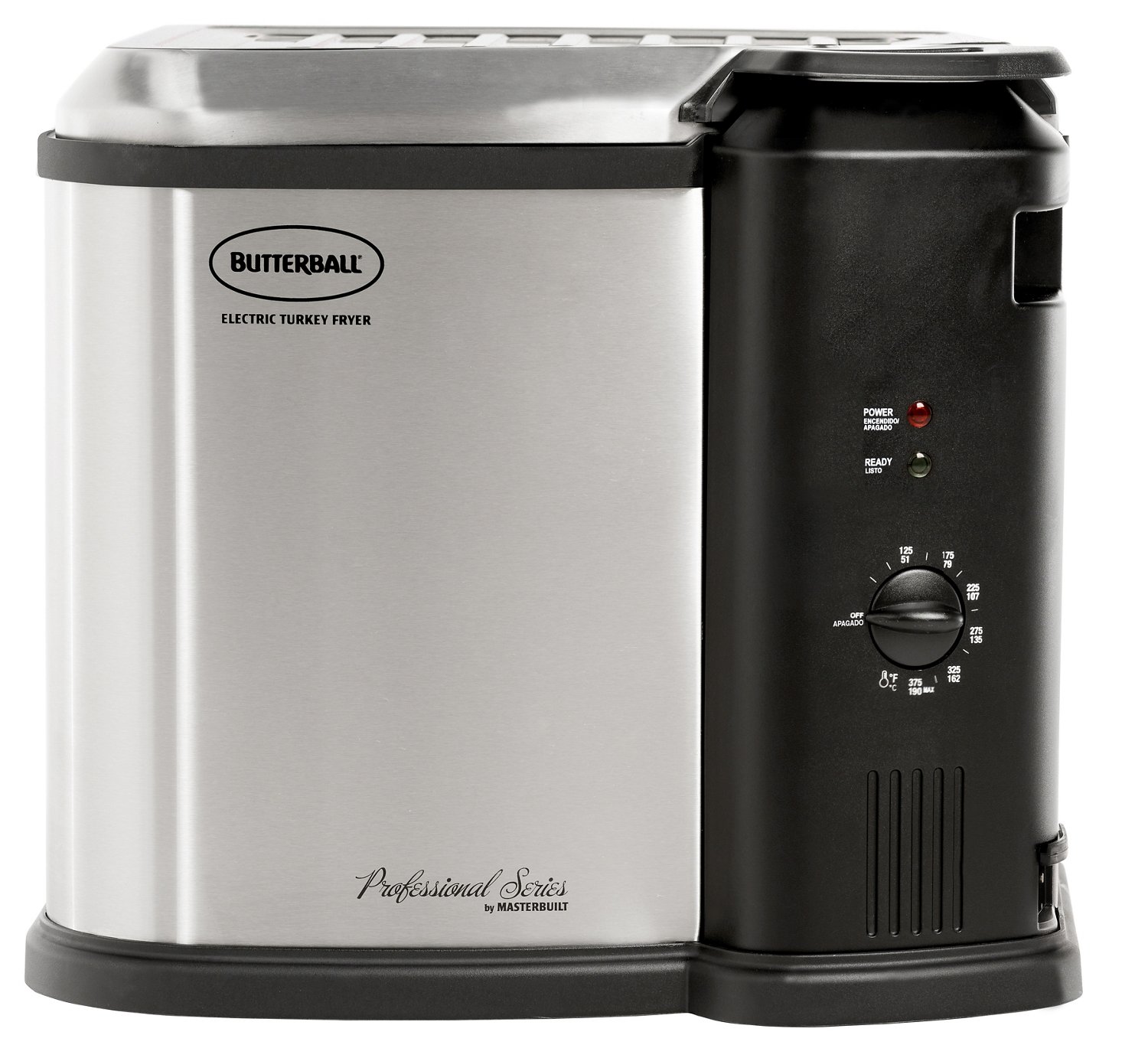 CALL AN AUDIBLE: Top Tailgating Hacks
By now, you know exactly what you need to have a great tailgate party. The only thing left to do is get started! This guide is meant to provide you with a solid foundation for greatness, but you should always take what you learn from each tailgate to improve the experience next time. For now, use our list of top tailgater hacks to see even greater success at the stadium, whether this is your first tailgate or your 500th.
SEASONED TAILGATER TIPS & TRICKS
Pre-chill drinks the day before event.
Store frozen water bottles in your drink coolers so you still have cool water after the game.
Marinate meats in a sealed plastic bag the night before the game to get the best flavor.
Pre-form burgers, slice toppings and assemble them on trays so all you have to do is set them out to start your tailgate.
Line your grill with aluminum foil for easy clean up.
Line a cooler with aluminum foil and add bricks for an instant warming station.
Collapsible hampers lined with a heavy duty garbage bags make for easy clean-up and recycling.
Create a wash station with a large, empty detergent dispenser filled with warm sudsy water. A bungee cord can secure a simple paper towel holder on top.
DID YOU KNOW?*
95% of tailgaters prepare their food at the stadium.
59% of tailgaters are serious about their food and use a combination of grills, stoves and smokers.
79% of all tailgaters are male – but 44% of tailgate shopping is shared by a husband and wife.
46% of tailgaters go 6-10 times a season, while another 21% tailgate up to 15 times – so having a full selection of inexpensive gear and equipment that can make it through the season is important.
42% of tailgaters spend over $500 a season on food and supplies. Save by stocking up on the selection of affordable, quality gear available at Academy Sports.
*Statistics based on responses from 20,000 tailgaters in 25 American cities, compiled by Tailgating.com