Soccer Cleats
(180 items)
Related Products

Dominate the pitch in the Brava™ Soccer Men's ...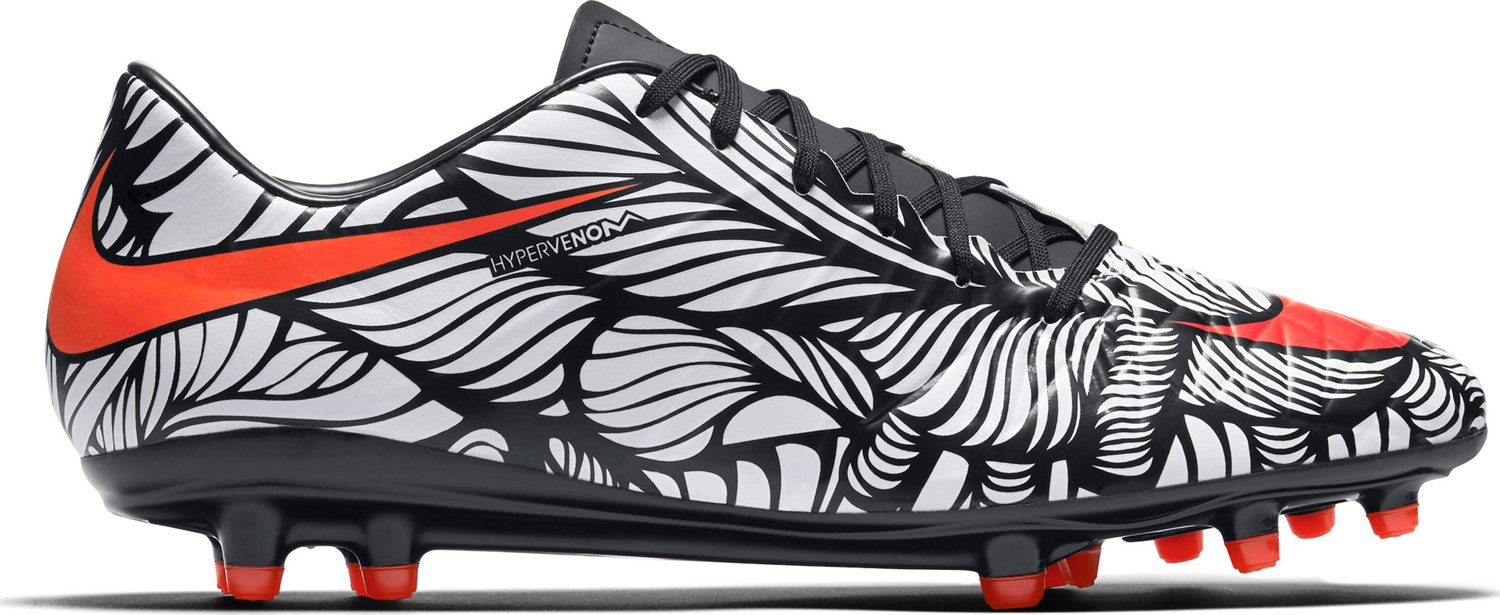 Head to the pitch in the Nike™ Men's ...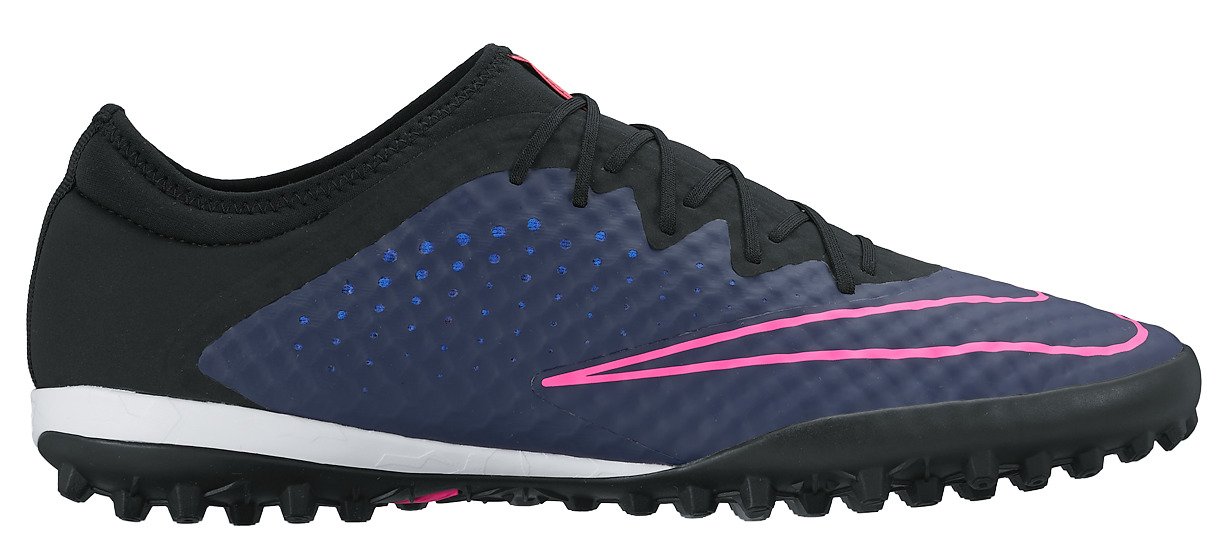 Stay comfortable on the field in the Nike ...
Price on box lower

The shoe itself is great - we've been using Hypervenom cleats for a while and they are sturdy and provide adequate traction. However, when the box arrived, the marked price on the box was $20 lower than the price we paid. When we called to ask about it, the company did not honor the price on the box. We will not purchase from an online source that does not provide good value.

Good Cleats

Good cleats, as good as any other cleats my son has ever had.
Great cleats

I have had these cleats for about a month now and they are holding up really well. It took about 10 hours of wear to really break them in but they fit perfectly and are very comfortable cleats. They offer a great touch and look great, although they get dirty very easily (kind of expected with white). Overall, I would make the purchase again as long as they hold up well over time.

killin' em

Purchased about a month ago. Happy with cleats exactly as described. At a $100 price point it only gets better. Yeah buddy!
Great touch, stylish

I bought this a month ago and I'm enjoying it every time I wear. It's very stylish and have great touch with better accuracy when kicking. This F30 is a little narrower than F50 I used to have. The only con I have is my left side cleats cushion being cut too small, it doesn't cover the pinky toe part, which give an uncomfortable feeling when running. I was gonna replace it but cushions are glued in F30 so I didn't want to ruin my new cleats.

very good deal

i bought these and am happy i did. the worker helped me find them
Great Product!

Great shoes for an affordable price. I recommend these to anyone. Have netted a couple goals with these.
Great Soccer Boots!

I bought these boots for my kids last year. They loved the comfort, feel, and especially the cool Dragon graphics. So we bought several sizes. More importantly, they've done very well quality wise. The boys play Acedemy program soccer 3x a week and no issues, other than the kids growing out of them.
Durable and Comfortable

I bought these for my teenage son for indoor and outdoor soccer. He loves the feel and makes him feel more confident with the traction he gets.
adidas cleats

This cleat is realy good in running and their realy good for passes i recomend this cleat for deferense and strikers
Amazing!

Very good. This is one of the cleats I would like.
Very happy with this new shoes!

My son is very happy with his new shoes. According to him they are very comfortable and not heavy at all. If he likes them I like them! and a plus was the price.
Men's Soccer Cleats and Women's Soccer Cleats
Score that game-winning goal with our selection of men's soccer cleats and women's soccer cleats from Academy Sports + Outdoors. Our range of soccer cleats is specially designed to optimize your play while out on the field. With a breathable mesh lining that ensures airflow for your feet, insoles that cushion every step towards the goal and durable outsoles that can withstand the wear and tear of intense soccer matches, we can help you find a shoe that will last season after season.
Boys' Soccer Cleats and Girls' Soccer Cleats
Prep your mini athlete for his or her soccer matches with Academy Sports + Outdoors' collection of soccer cleats for kids. With colorful designs and cushiony insoles, our boys' soccer cleats and girls' soccer cleats are made to provide comfort and support for your child while he or she is in the midst of a serious match. The spikes on every pair of cleats give your child the traction he or she needs, even in the slickest conditions. The lightweight design of our track cleats ensures that your little one won't be slowed down when he or she needs to be in position to make a goal.