Product List
Federal Premium® Gold Medal® Solid .22 Long Rifle 40-Grain Ammunition

FREE SHIPPING on shoes + most orders over $25

Remington Golden Bullet HP .22 LR 36-Grain Rimfire Rifle Ammunition

Out of Stock

Aguila Ammunition LR Standard Velocity .22 40-Grain Rimfire Ammunition

FREE SHIPPING on shoes + most orders over $25

Federal Premium® American Eagle® .22 LR 38-Grain Rimfire Rifle Ammunition

Out of Stock

Federal Premium® Gold Medal® .22 LR 40-Grain Rimfire Rifle Ammunition

FREE SHIPPING on shoes + most orders over $25

CCI® .22 LR 40-Grain Subsonic Lead Hollow-Point Rimfire Ammunition

FREE SHIPPING on shoes + most orders over $25

Federal Premium® Champion™ AutoMatch .22 LR 40-Grain Rimfire Ammunition

Out of Stock

Aguila Ammunition LR High Velocity .22 40-Grain Rimfire Ammunition

FREE SHIPPING on shoes + most orders over $25

CCI® Swamp People .22 LR 36-Grain Rimfire Ammunition

Out of Stock

CCI® Pistol Match .22 LR 40-Grain Rimfire Ammunition

FREE SHIPPING on shoes + most orders over $25

Winchester Super-X .22LR 40-Grain Truncated Cone HP Rimfire Ammunition

FREE SHIPPING on shoes + most orders over $25

Winchester Super-X .22 Long Rifle 40-Grain Rimfire Ammunition

FREE SHIPPING on shoes + most orders over $25

Aguila Ammunition Subsonic Solid-Point .22 40-Grain Rimfire Ammunition

FREE SHIPPING on shoes + most orders over $25

Hornady V-MAX™ .22 WMR 30-Grain Rimfire Rifle Ammunition

FREE SHIPPING on shoes + most orders over $25

Browning Performance .22 LR 40-Grain Rimfire Ammunition

FREE SHIPPING on shoes + most orders over $25

Aguila Ammunition .22 Caliber 40-Grain Match Rimfire Rifle Ammunition

FREE SHIPPING on shoes + most orders over $25

CCI® A17 Varmint Tip 17 HMR 17-Grain Rimfire Ammunition

FREE SHIPPING on shoes + most orders over $25

CCI® .22 LR 40-Grain Subsonic Segmented Hollow-Point Rimfire Ammunition

Out of Stock

CCI® TNT Green .17 HMR 16-Grain Hollow-Point Rimfire Rifle Ammunition

FREE SHIPPING on shoes + most orders over $25

CCI® V-Max .22 WMR Varmint 30-Grain Rimfire Ammunition

Out of Stock

CCI® Small Game Gamepoint® .22 WMR 40-Grain PSP Rimfire Ammunition

FREE SHIPPING on shoes + most orders over $25

CCI® SGB .22 LR 40-Grain Rimfire Ammunition

FREE SHIPPING on shoes + most orders over $25

Hornady V-MAX™ .17 HMR® 17-Grain Rimfire Ammunition

Out of Stock

Federal Premium® Gold Medal® Solid .22 Long Rifle 40-Grain Ammunition

FREE SHIPPING on shoes + most orders over $25

Aguila Ammunition .22 Caliber 40-Grain Match Rimfire Pistol Ammunition

FREE SHIPPING on shoes + most orders over $25

Winchester Varmint HE .17 Winchester Super Mag 25-Grain Rimfire Ammunition

FREE SHIPPING on shoes + most orders over $25

CCI® Mini-Mag® .22 LR Copper-Plated Hollow Point Ammunition

Out of Stock

CCI® Gamepoint™ 17 HMR Jacketed Soft-Point Ammunition

Online Only

FREE SHIPPING on shoes + most orders over $25

Winchester Western .22 Long Rifle 36-Grain Ammunition

FREE SHIPPING on shoes + most orders over $25

Federal Premium® Gold Medal® Solid .22 Long Rifle 40-Grain Ammunition

FREE SHIPPING on shoes + most orders over $25

Remington Golden Bullet .22 LR 40-Grain Rimfire Ammunition

FREE SHIPPING on shoes + most orders over $25

CCI® Maxi-Mag® .22 WMR Varmint 30-Grain Hollow Point Rimfire Ammunition

FREE SHIPPING on shoes + most orders over $25

Hornady V-MAX™ .22 Hornet 35-Grain Centerfire Rifle Ammunition

FREE SHIPPING on shoes + most orders over $25

CCI® Select .22 LR 40-Grain Lead Round-Nose Rimfire Ammunition

FREE SHIPPING on shoes + most orders over $25

CCI® .17 Hornady Magnum Rimfire 20-Grain Ammunition

Online Only

FREE SHIPPING on shoes + most orders over $25

Winchester M-22 Subsonic .22 LR 45-Grain Rimfire Ammunition

Out of Stock

Winchester Varmint HV .17 WSM 20-Grain Rimfire Rifle Ammunition

FREE SHIPPING on shoes + most orders over $25

Hornady TNT® JHP .17 HMR 17-Grain Rimfire Ammunition

FREE SHIPPING on shoes + most orders over $25

Remington Premier Gold Box .22 Win. Magnum Rimfire Ammunition

Out of Stock

Federal Premium® American Eagle 17 Win. Super Magnum 20-Grain Rimfire Ammunition

FREE SHIPPING on shoes + most orders over $25

Hornady V-MAX Varmint Express .17 Winchester Super Magnum 20-Grain Rimfire Rifle Ammunition

FREE SHIPPING on shoes + most orders over $25

CCI® Velocitor .22 LR 40-Grain Rimfire Ammunition

FREE SHIPPING on shoes + most orders over $25

Federal® Game-Shok™ No. 12 Lead Bird Shot .22 LR 25-Grain Rimfire Ammunition

FREE SHIPPING on shoes + most orders over $25

CCI® Maxi-Mag® .22 WMR 40-Grain Ammunition

Out of Stock

Winchester Super-X® .22 Winchester Magnum Jacketed Hollow-Point Ammunition

Out of Stock

CCI® Mini-Mag™ .22 LR 40-Grain High Velocity Rifle Ammunition

Out of Stock

Winchester M22 .22 Long Rifle 40-Grain Rimfire Ammunition

Out of Stock

bvPartNumbers1:024860694P,005529904P,201731483,024326852P,024244980P,024861098P,023847023P,201731482,026941765P,024861239P,106296428,025548975P,201731479,020430062P,108083995P,201734886,104848102P,024861387P,024334500P,101853678P,101853643P,024861395P,013800305P,024860546P,201734887,201790675,200038195,106296621,017492877P,024861502P,105219279P,101853660P,024425654P,024861080P,106296647,108766729P,024316713P,008814311P,106296508,104089644P,103951263P,024861106P,000046235P,000643304P,015468911P,015468895P,200843072,020871760P:bvPartNumbers2

bvPartNumbersNew1::bvPartNumbersNew2
{ searchResult: { pageSize: 48, searchTerms: '', totalPageNumber: 2.0, totalResultCount: 76, currentPageNumber:1, attributes: "" } }
CompareAdd more to compareAdded
Related Products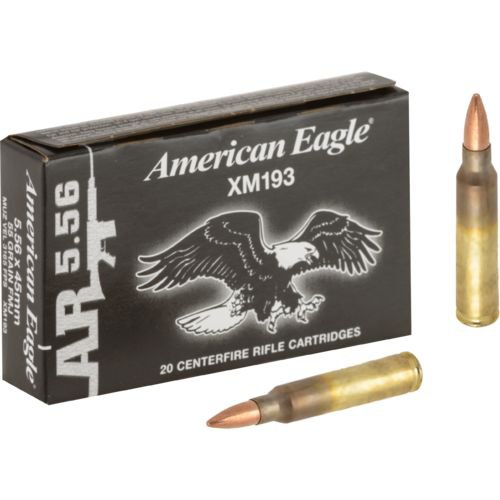 Features and Benefits. 55 grains. Primer is sealed ...
Features and Benefits. .17 WSM. 25 grains. 50-round ...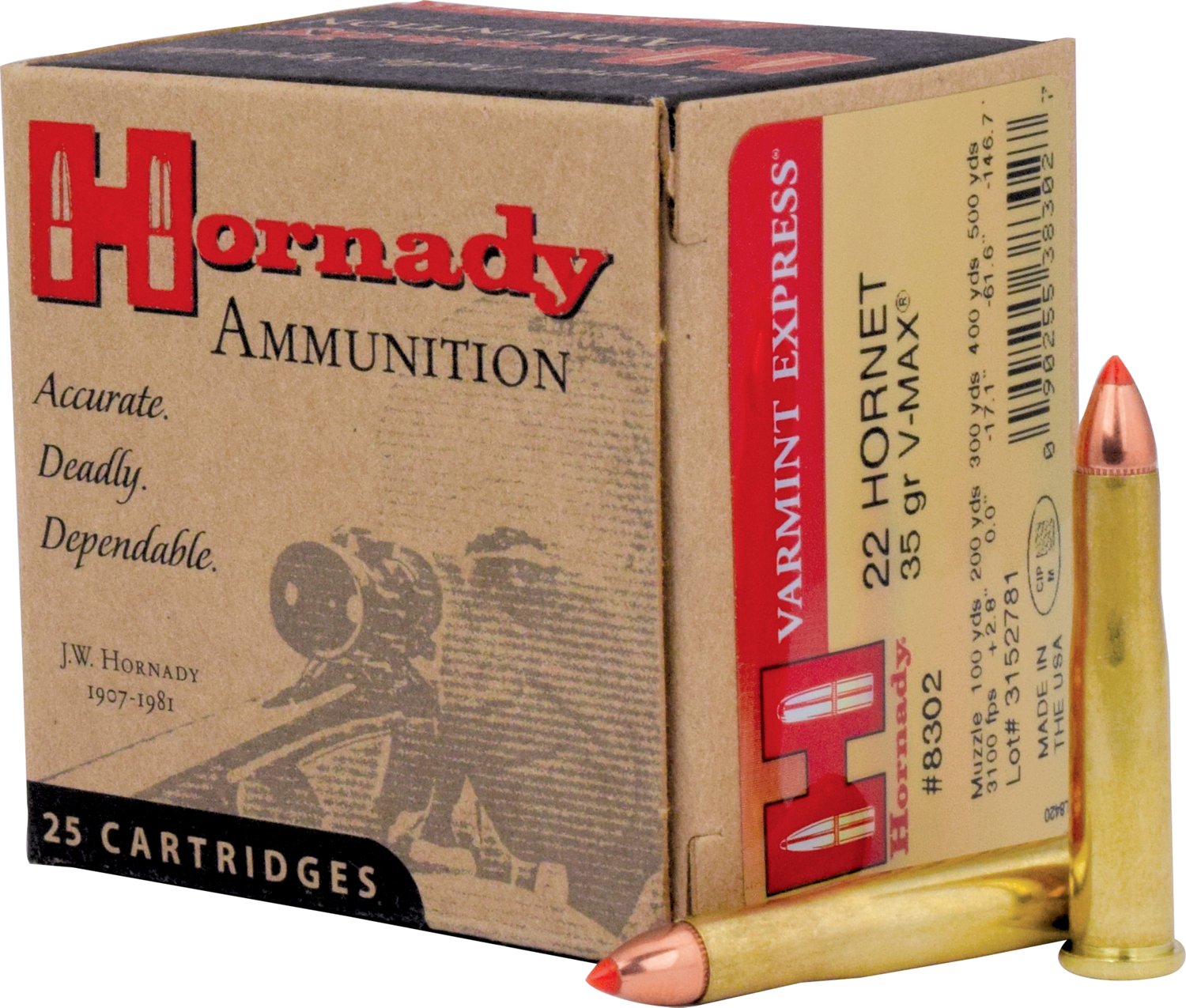 Features and Benefits. .22 Hornet caliber. 25-round box. ...
bvseo_sdk, java_sdk, bvseo-3.1.1
CLOUD, getContent, 54ms
SPOTLIGHTS, CATEGORY
bvseo-msg: The resource to the URL or file is currently unavailable.;
.22 Ammunition
.22 ammo comes in a variety of styles, each proving effective for different targets. The 22LR in stock is available in target, standard velocity, high velocity and hyper velocity loads and is often used in high levels of match target competition, including the Olympics. .22 short ammo is a quieter round that is favored by recreational shooters and is an economical choice for stocking up on ammo.
HMR 17
HMR 17 ammo is especially powerful against small animals and varmint, making it ideal for general small game hunting purposes. .17 HMR ammo offers a long range, low ricochet and a flat trajectory, helping to ensure accuracy. .17 Mach 2 ammo is also available, using a similar design to the .17 HMR so that each shot strikes true.
Bulk Packaging
Invest in bulk boxes of rimfire ammo in various grain sizes to restock your ammo storage cabinet and help ensure you're ready for whenever you need additional ammo. Having ammo in reserves means that you can hit the trail right when the hunting season starts and keep extra rounds with you at all times when out in the wild.