Related Products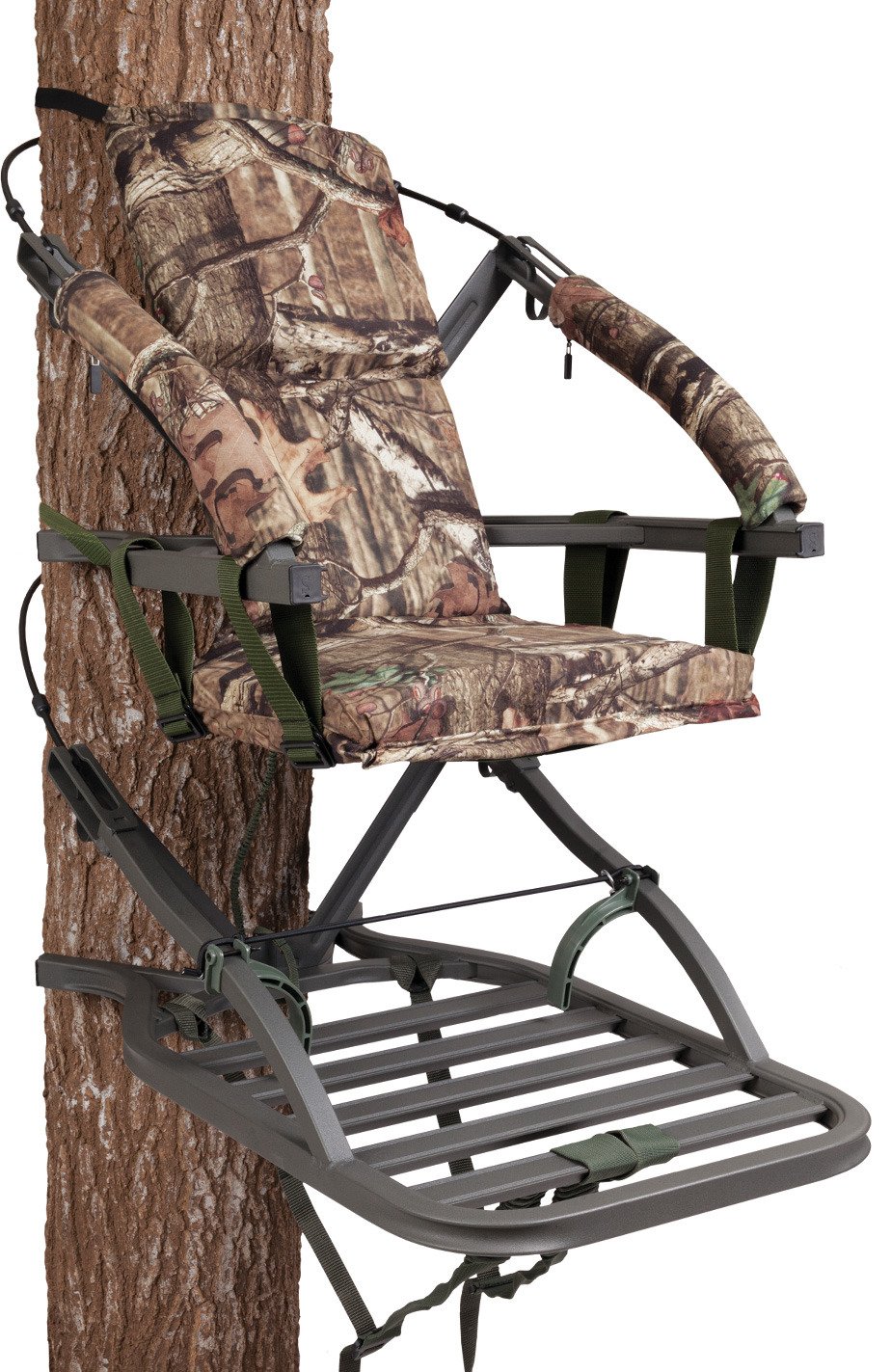 Slip into the woods unnoticed and set up ...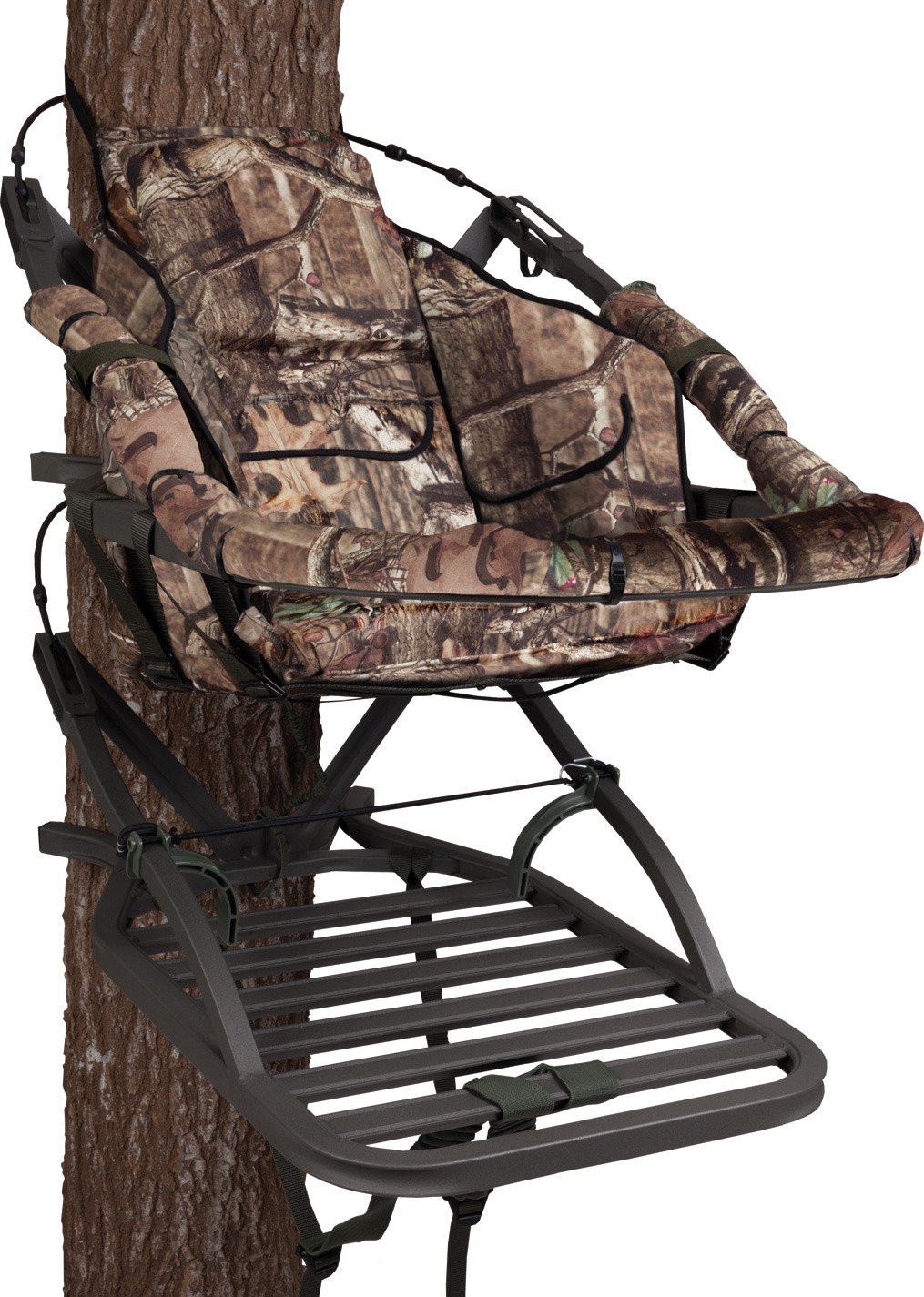 Featuring Deadmetal™ sound-deadening technology, the Summit 180° Max ...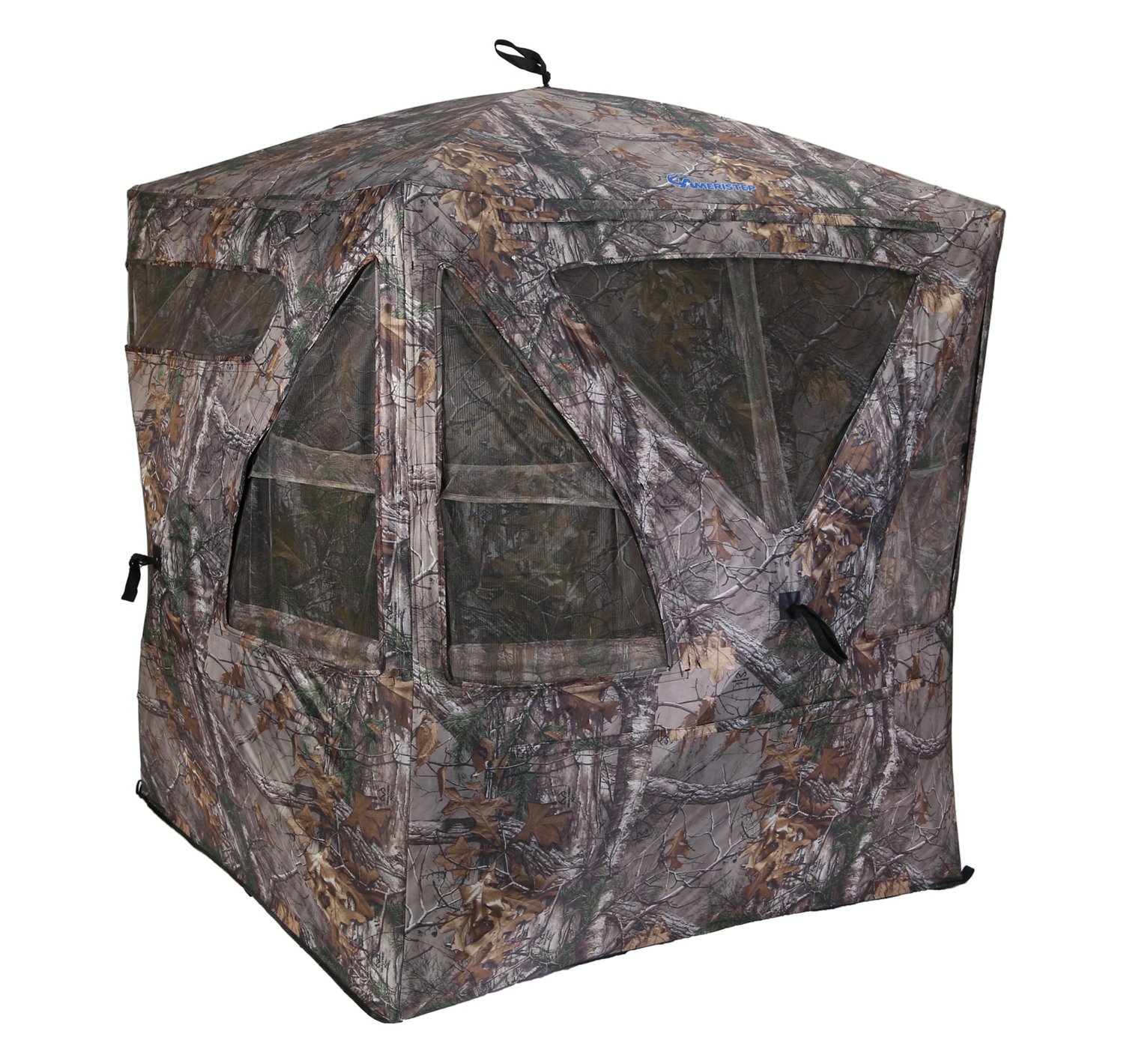 Out of sight, out of mind. On your ...
Multiperson Ladder Stands
Hunting can be more fun and successful with a partner, so check out ladder stands that can accommodate more than just yourself. Padded seats help ensure comfort during those long days when no game ventures nearby, while a shooting rail provides stability for those crucial moments right before you take your shot. If safety is a concern, be sure to look for a safety harness or straps to help prevent the chances of an accident. Browse our Hunting Shop to find more gear and accessories to turn your hunt into a successful one.
Camouflage Tree Stands
Staying hidden from your target can provide just the advantage you need to take a successful shot. Look for tree stands that have camouflage patterns that help you blend into the background, so you can escape the view of game that passes by. Be sure to select the camo pattern that best suits the foliage near your favorite hunting spot. If you'd like to see more options, check out our full selection of tree stands and blinds to find an option that meets your needs.
Rugged Deer Stands
Harsh weather can take a toll on your deer stands, so be sure to consider the materials that it's made from. Galvanized metal is designed to be resistant to corrosion, helping to ensure added durability, and a powder-coat finish offers additional protection from nicks and scratches.