Related Products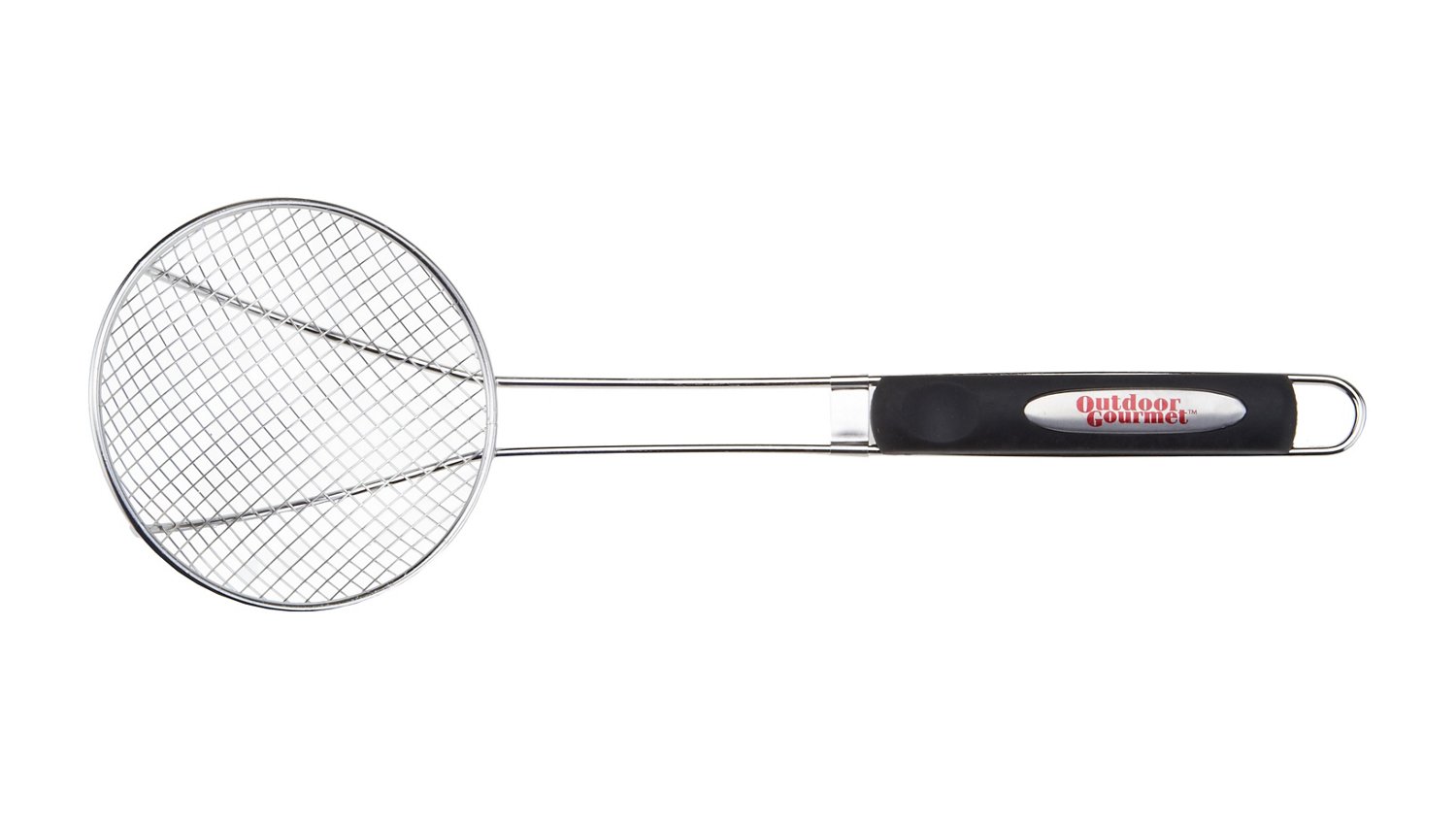 Features and Benefits. Heavy-duty rubber handle. Large, 5-1/2" ...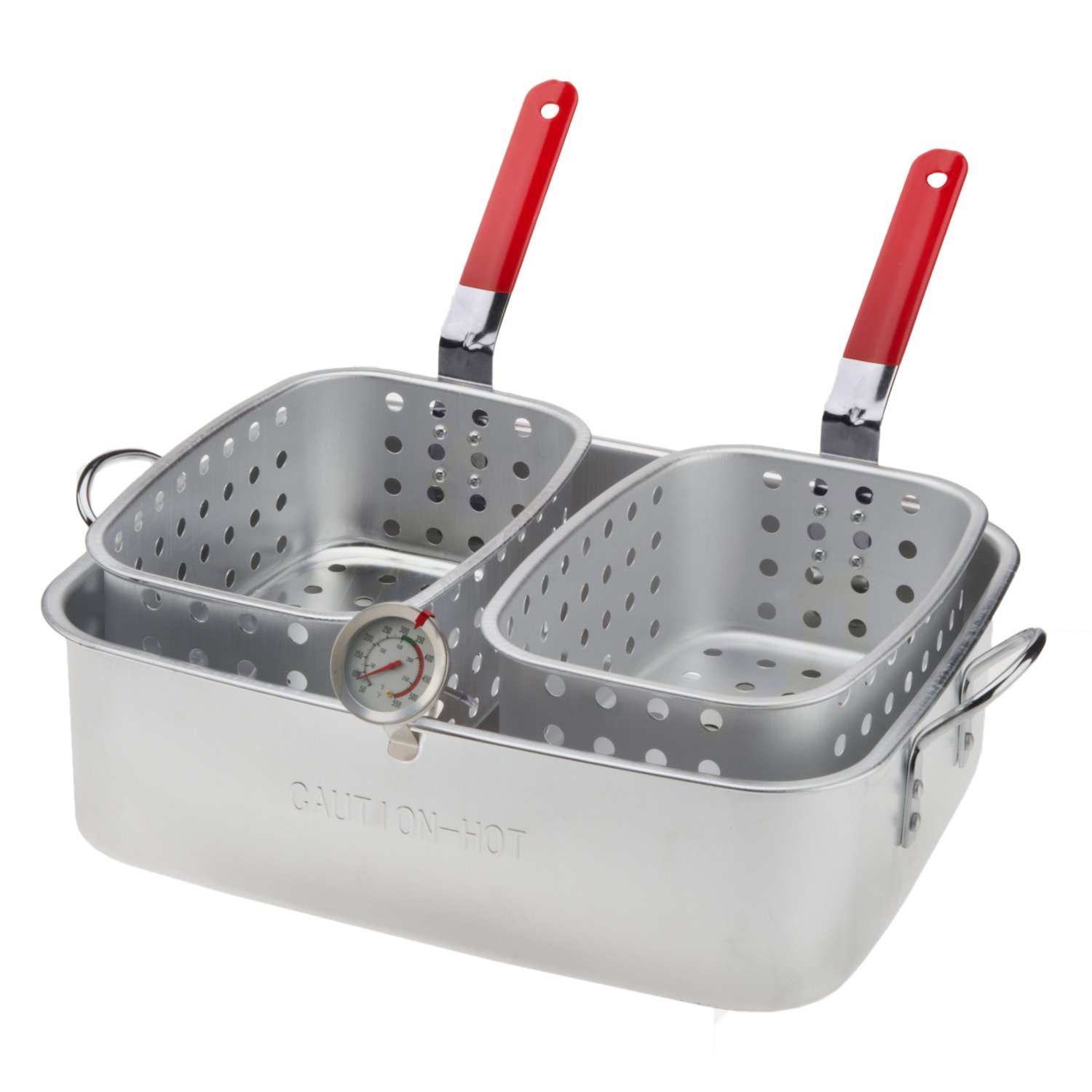 Enjoy professional cooking anywhere with the Outdoor Gourmet ...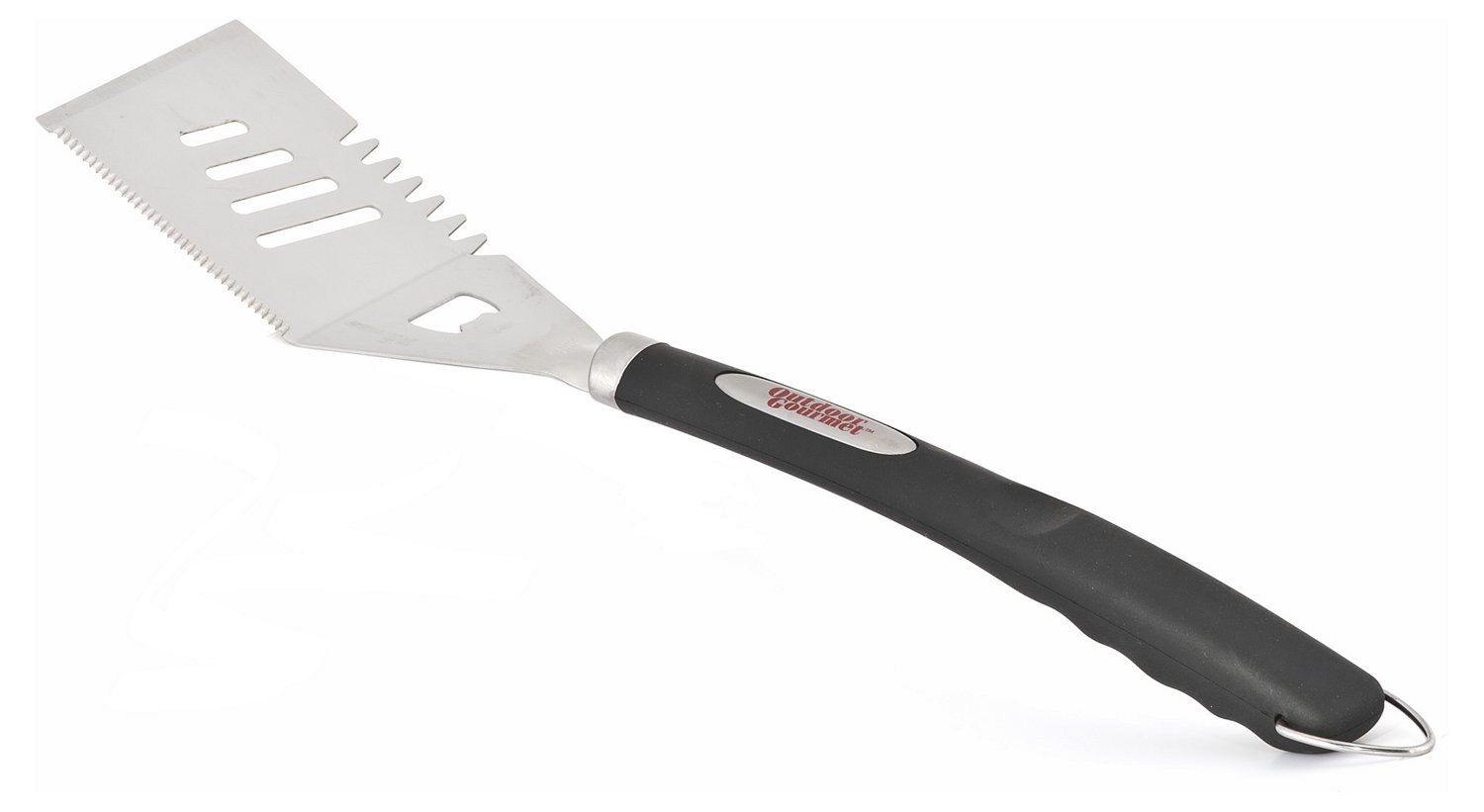 Prepare a wide variety of delicious meals with ...
Good grill

I've had this grill for half a year now.  It's good.  I don't know about 16 burgers at once though LOL, maybe my burgers are just big.  Either way, I use it for meals and gets the job done.  I have a propane - huge- event grill that I was using, but this is better for just the family.  About lighting the coal, I have no idea what the person in the other review is doing wrong.  There is a trick to opening the bottom, you have to kind of lift, then pull to open it.  I though it was stuck the first

...

read more

time, then I figured it out.  I've cooked steaks, burgers, roasted chile, etc... The little temperature gauge helps out too.

Great Little Grill

Very nice little grill. I feel it is well worth the price. Very well built. The only thing I can say negative is that Academy doesn't sell or doesn't show the Bandit Grill Cover. At least not on-line.
Exceeded expectations!

I bought this as a Christmas gift for my husband and he loves it. It is very large and the heating rack is very useful. We did not have any problem keeping it hot, and it never got too hot as some of the other reviewers have mentioned. We love this grill and reccomend it to anyone looking for a large grill at a good price. For the money you can't beat it.

Mixed feelings

I have had this cooker about a year and a half a love it but, trying to get replacement parts a different animal all together. I might end up buying a new one?
A great gift

I gave this as a Christmas, gift. I really am impressed with this unit, and I will buy one for my home. The recipient was overwhelmed, with this gift, she is over 65 and just loves the ease of using, recommend for all seniors

Great RV addition . . .

WE purchased one of these to add to our 5th wheel RV so we could grill and cook outside. The RV has a deadicated gas line just to hook up a grill. We had to convert it as you don't need the 2nd regulator but it was a great addition. Now we can cook most of our meals outdoors and not heat up the 5ver. Love the ad ons as well; pot grate, griddle grade for bacon, sausage, etc. Love it!
Easy control!

Greatest little smoker out there,Love the way it cooks and the way the food taste from this grill.

Great grill

I bought this a year ago and have put it through its paces. It rides in the bed of my truck down rough roads and fields. The legs are the weakest point on this grill. I need up buying locking washers and washers to help better stabilize is. And it has worked well.
Cooking breakfast, lunch, and dinner

So far so good. I received the grill about 1 month ago and we have seasoned the griddle very well. From burgers to linked sausage, from eggs to bacon... The only thing I have noticed is the grease trap could be a little bigger. Nothing a little self fabrication can't take care of. All in all... very good purchase so far.

All the features we wanted - only time will tell

The wife bought this for me as a surprise gift this spring (3/2015). We had been looking for just this combination; grill, griddle, side burner. We already have an 'egg' for charcoal cooking and smoking. Assembly must have been pretty easy because my wife did it in a just an hour or so. However, either ours was damaged at some point or it was used and returned and some pics were bent or pre-installed incorrectly. We've called to get replacement parts. If we don't get them we will update this

...

read more

review accordingly. The instructions are confusing because they mention an electric ignition switch and battery, but never show either. In reality, each knob also is an ignition switch. We still have no idea if there is a battery we will need to replace at some point (can't find one). So far we've made hamburgers on the grill and eggs on the griddle. Grill did fine and heated up to 500 degrees with no problems. The ignition switches were tricky and took 2-4 attempts each to light (grill, griddle, & side burner). Griddle is very cool because it is so large. Take time to season it well. The eggs stuck a bit on our first try. Should get better with each seasoning. The instructions do not cover the griddle at all as far as seasoning, maintaining or cleaning. You need to buy a cover for this grill as it does not come with one. We bought one of their larger covers just to make sure it covered everything and an additional propane bottle. I will update this review in the future. So far, for the price ($399), it seems like qa good deal if these are the features you are looking for. Also, it would be easy to not install the base and instead place the cooking unit on a rock base in a more formal outdoor kitchen setting.
Excellent grill!

My previous grill had seen it's better days and parts were no longer available, so it was time to get another grill. I had looked at many brands for a few months, and decided on this grill. Very glad I did and could not be happier. Heats up quickly and grills evenly. Large enough cooking space for our year round grilling. Love this grill.

Super grill super price

All ready put together academy does this free if u don't mind a wait super Cheep but not Cheep made excellent value we only buy from academy for everything there the cheepest and best every time we price shop they win!
Great Grill

Went in to buy burners for my old grill and they had a great price on this Tru grill it cooks great with no flare ups and was easy to clean. the store team was great at loading it for me.

Outstanding

I have been putting off getting a new grill and my wife got me this one for Fathers Day. I have to say it works better than I thought it would.
Works well

Works well recommend to any outdoor occasion staff treated me very well

Great griddle for the price!

Just brought his griddle yesterday. Don't think that I will regret this purchase. Already cooked hamburgers, hot dogs, and steaks on it. Breakfast in the morning! Also easy clean up.
Very nice

I bought one last summer. It's very nice and sturdy. Mine was stolen so I will be getting a new one soon. I like the fact that you do not have to put it together just unfold and ready to go. I highly recommend this grill for those who like charcoal grills.

easy to use. great for several people

i have had this grill for several years. we use it all the time
A lot of realestate

I bought a competitors griddle first however returned it because the legs where flimsy and the unit was unstable. Rather than trying another unit, I decided to buy the larger - much larger 50" griddle. I took it to the river to feed 18 people. It work great! if you do a lot of cooking; this is the best thing ever. It has become my new backyard favorite cooking tool. The only thing keeping it form a 5 star is the actual top itself. If you buy a unit, make sure the cook top does not "rock" back

...

read more

and forth. Its large, heavy and is difficult to keep level from the welding process during fabrication. With that said, my second cook top didn't "rock" but it sags slightly in the middle. fortunately it sags in the middle and to the front so oils and run off from cooking doesn't pool on the cooking surface. I went to a restaurant supply and bought some higher end griddle spatula and a high end cleaning/scraper tool. Clean the top with a squirt bottle of water and paper towels after each use. Finish up with a light coat of Pam or peanut oil after each use and it will season perfectly over time.
Great product

I am very pleased with my ole smokey bought a month ago
Outdoor Grills from Academy Sports
Nothing beats the flavor, pleasure and experience of cooking on a grill. At Academy Sports + Outdoors, you'll find grills from some of the top names in outdoor cooking, including Char-Broil, Weber, Coleman and more. Whether you're looking for a high-capacity gas grill to feed a bunch of people at your next backyard bash or a tabletop charcoal grill you can easily take tailgating, our unbeatable selection of outdoor grills and grill accessories includes everything you need to cook like a champ every time.
Charocal Grills
The charcoal grills are different from other grills because of their use of actually charcoals. With the help of lighter fluid and a match, the charcoal creates and maintains a fire that thoroughly cooks your food to your liking.
Gas + Propane Grills
Yes, propane and gas grills are different. Propane burns at a higher temperature than gas. Due to propane burning at a high temperature, gas grills need a larger hole in the tank to allow more gas to flow through, so that it can produce the same heat as propane.
Electric Grills
Simply plug your grill into a wall outlet and get to cooking. The way your food gets cooked is by heating up the plate on which the food lays by the use of electricity that runs from the wall outlet.