Product List
P-Line® Floroclear 10 lb. - 300 yards Fluorocarbon Fishing Line

FREE SHIPPING on shoes + most orders over $25

Stren® Fluorocast™ 200 yards Fluorocarbon Fishing Line

FREE SHIPPING on shoes + most orders over $25

P-Line® Floroclear 20 lb. - 300 yards Fluorocarbon Fishing Line

FREE SHIPPING on shoes + most orders over $25

Seaguar® Red Label 15 lb. - 200 yards Fluorocarbon Fishing Line

FREE SHIPPING on shoes + most orders over $25

H2O XPRESS™ Fluorocarbon 150-Yard Fishing Line

FREE SHIPPING on shoes + most orders over $25

P-Line® Floroclear 15 lb. - 300 yards Fluorocarbon Fishing Line

FREE SHIPPING on shoes + most orders over $25

Seaguar® Red Label 12 lb. - 200 yards Fluorocarbon Fishing Line

FREE SHIPPING on shoes + most orders over $25

P-Line® CX Premium 15 lb. - 300 yards Fluorocarbon Fishing Line

FREE SHIPPING on shoes + most orders over $25

H2O XPRESS™ Fluorocarbon 150-Yard Fishing Line

FREE SHIPPING on shoes + most orders over $25

Sunline 1/4 lb. Fluorocarbon Fishing Line

FREE SHIPPING on shoes + most orders over $25

Seaguar® Invizx™ 12 lb. - 200 yards Fluorocarbon Fishing Line

FREE SHIPPING on shoes + most orders over $25

Seaguar® Invizx™ 15 lb. - 200 yards Fluorocarbon Fishing Line

FREE SHIPPING on shoes + most orders over $25

Seaguar® Invizx™ 20 lb. - 200 yards Fluorocarbon Fishing Line

FREE SHIPPING on shoes + most orders over $25

P-Line® Floroclear 10 lb. - 300 yards Fluorocarbon Fishing Line

FREE SHIPPING on shoes + most orders over $25

P-Line® Floroclear 15 lb. - 300 yards Fluorocarbon Fishing Line

FREE SHIPPING on shoes + most orders over $25

P-Line® Floroclear 20 lb. - 300 yards Fluorocarbon Fishing Line

FREE SHIPPING on shoes + most orders over $25

P-Line® Floroclear 12 lb. - 300 yards Fluorocarbon Fishing Line

FREE SHIPPING on shoes + most orders over $25

Seaguar® Red Label 8 lb. - 250 yards Fluorocarbon Fishing Line

FREE SHIPPING on shoes + most orders over $25

Seaguar® Red Label 10 lb. - 250 yards Fluorocarbon Fishing Line

FREE SHIPPING on shoes + most orders over $25

P-Line CX Premium 12 lb. - 300 yards Fluorocarbon Fishing Line

FREE SHIPPING on shoes + most orders over $25

Vicious 15 lb. - 200 yards Fluorocarbon Fishing Line

FREE SHIPPING on shoes + most orders over $25

Berkley® Vanish® 250-Yard Fishing Line

FREE SHIPPING on shoes + most orders over $25

P-Line® Floroclear 8 lb. - 300 yards Fluorocarbon Fishing Line

FREE SHIPPING on shoes + most orders over $25

P-Line® Floroclear 12 lb. - 300 yards Fluorocarbon Fishing Line

FREE SHIPPING on shoes + most orders over $25

Seaguar® Invizx™ 8 lb. - 200 yards Fluorocarbon Fishing Line

FREE SHIPPING on shoes + most orders over $25

Seaguar® Invizx™ 10 lb. - 200 yards Fluorocarbon Fishing Line

FREE SHIPPING on shoes + most orders over $25

Seaguar® Red Label 20 lb. - 175 yards Fluorocarbon Fishing Line

FREE SHIPPING on shoes + most orders over $25

Berkley® Trilene® 200-Yard Fluorocarbon Fishing Line

FREE SHIPPING on shoes + most orders over $25

Berkley® Trilene® 200-Yard Fluorocarbon Fishing Line

FREE SHIPPING on shoes + most orders over $25

Berkley® Trilene® 200-Yard Fluorocarbon Fishing Line

FREE SHIPPING on shoes + most orders over $25

Berkley® Trilene® 200-Yard Fluorocarbon Fishing Line

FREE SHIPPING on shoes + most orders over $25

Berkley® Trilene® 200-Yard Fluorocarbon Fishing Line

FREE SHIPPING on shoes + most orders over $25

P-Line® CX Premium 10 lb. - 300 yards Fluorocarbon Fishing Line

FREE SHIPPING on shoes + most orders over $25

P-Line® CX Premium 8 lb. - 300 yards Fluorocarbon Fishing Line

FREE SHIPPING on shoes + most orders over $25

P-Line CX Premium 20 lb. - 300 yards Fluorocarbon Fishing Line

FREE SHIPPING on shoes + most orders over $25

Berkley® Trilene 200-Yard Professional-Grade 100% Fluorocarbon Fishing Line

FREE SHIPPING on shoes + most orders over $25

H2O XPRESS™ Fluorocarbon 150-Yard Fishing Line

FREE SHIPPING on shoes + most orders over $25

P-Line 8 lb. - 250 yards Fluorocarbon Fishing Line

FREE SHIPPING on shoes + most orders over $25

P-Line 10 lb. - 250 yards Fluorocarbon Fishing Line

FREE SHIPPING on shoes + most orders over $25

P-Line 15 lb. - 250 yards Fluorocarbon Fishing Line

FREE SHIPPING on shoes + most orders over $25

P-Line 17 lb. - 250 yards Fluorocarbon Fishing Line

FREE SHIPPING on shoes + most orders over $25

P-Line 20 lb. - 250 yards Fluorocarbon Fishing Line

FREE SHIPPING on shoes + most orders over $25

Vicious 10 lb. - 200 yards Fluorocarbon Fishing Line

FREE SHIPPING on shoes + most orders over $25

Vicious 12 lb. - 200 yards Fluorocarbon Fishing Line

FREE SHIPPING on shoes + most orders over $25

Vicious 17 lb. - 200 yards Fluorocarbon Fishing Line

FREE SHIPPING on shoes + most orders over $25

bvPartNumbers1:200005755,102159602,200005758,200639383,201051521,200005757,200639382,200005749,201051520,107978535,200639377,200639378,200639379,200005579,200110738,200110740,200110741,200005756,200639380,200639381,200005748,201141035,200005577,200110737,200110739,200639375,200639376,200639384,200005519,200005520,200005521,200005522,200005523,200005747,200005746,200005750,200893531,201051519,201130356,201130357,201130358,201130359,201130360,201141076,201141078,201141042,200005575,200005578:bvPartNumbers2

bvPartNumbersNew1::bvPartNumbersNew2
{ searchResult: { pageSize: 48, searchTerms: '', totalPageNumber: 2.0, totalResultCount: 62, currentPageNumber:1, attributes: "" } }
CompareAdd more to compareAdded
Related Products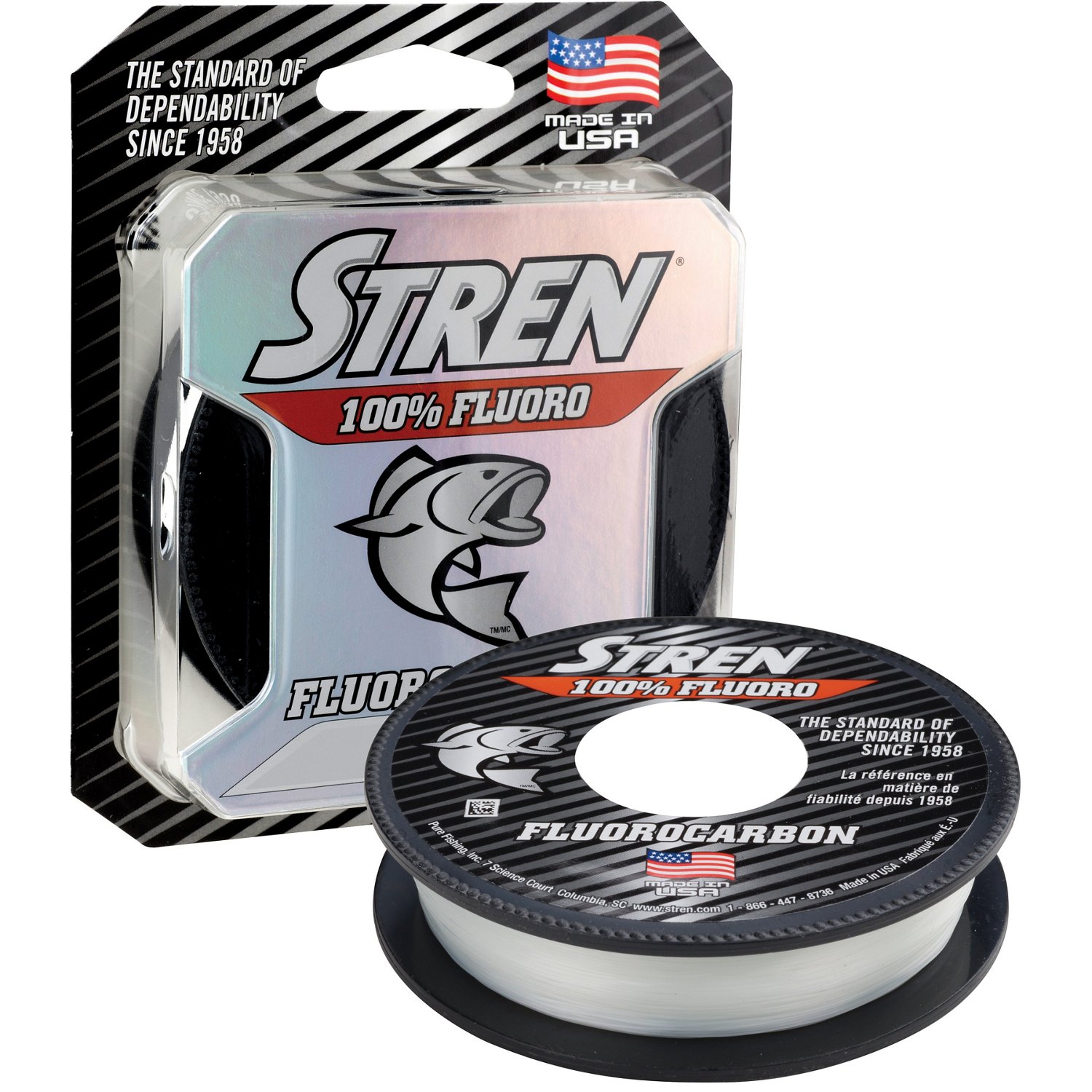 The Stren® 200 yards Fluorocarbon Fishing Line allows ...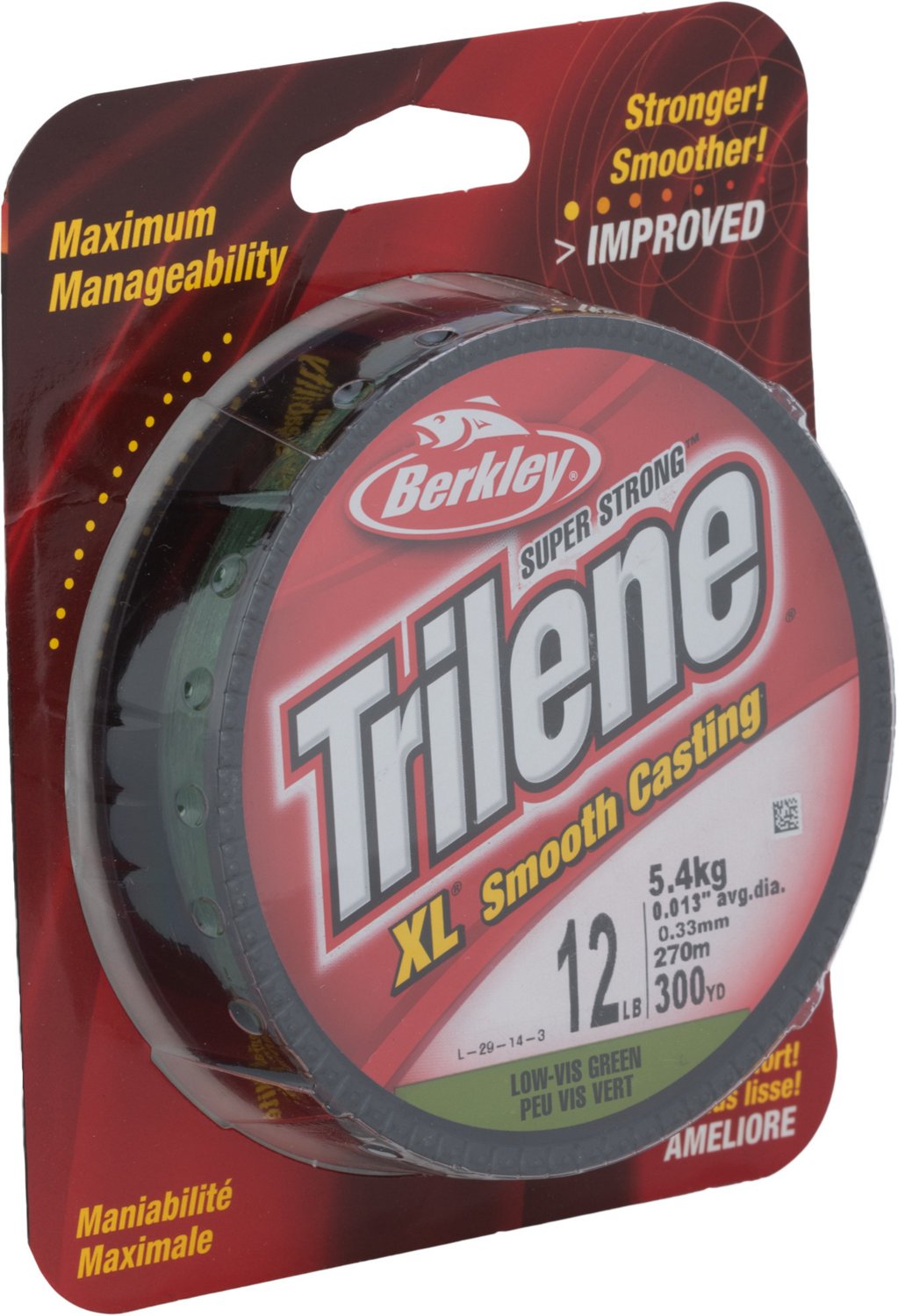 The Berkley® Trilene® XL® 20 lb. - 330 ...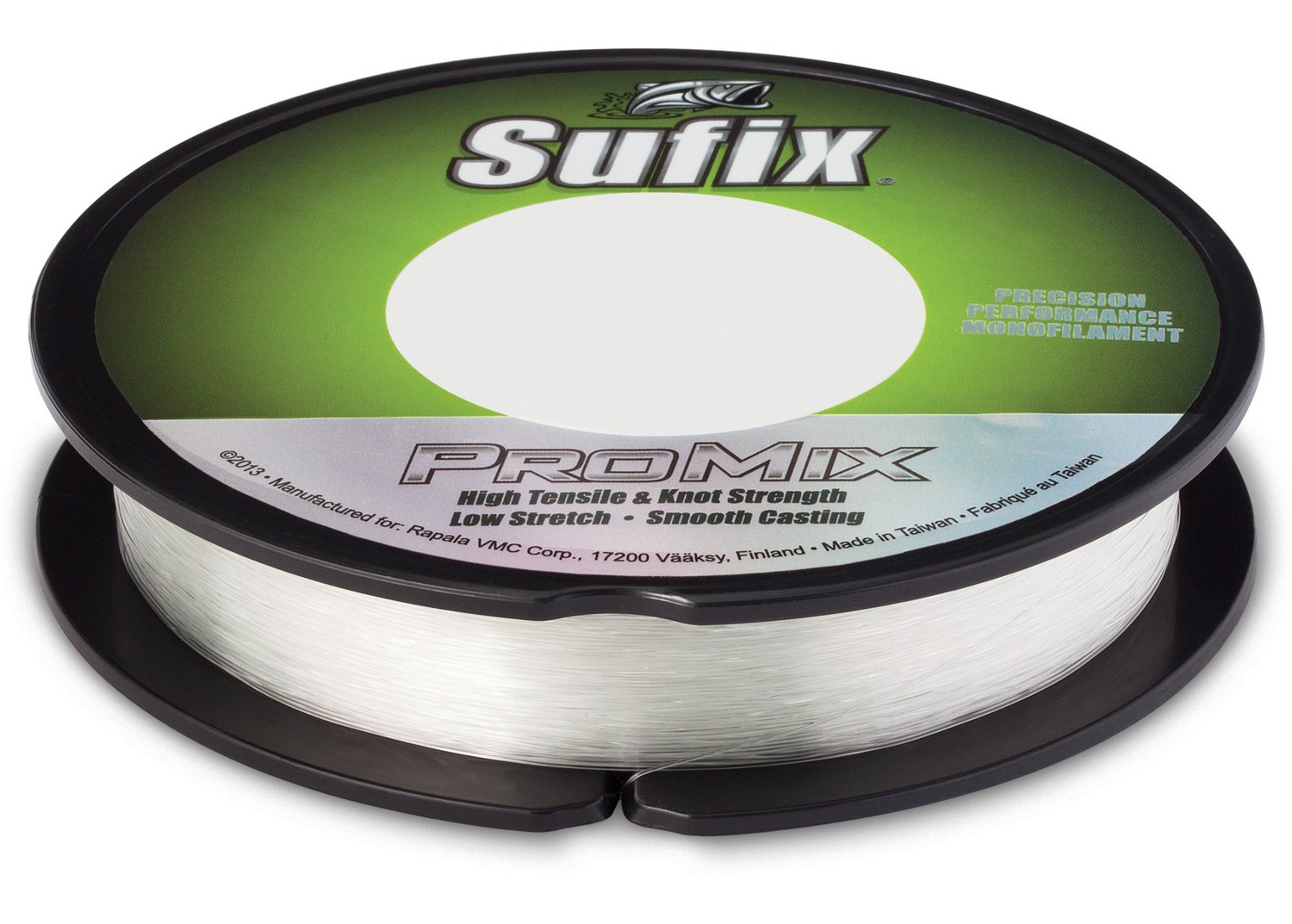 Cast with confidence with the high-tensile Sufix® ProMix™ ...
bvseo_sdk, java_sdk, bvseo-3.1.1
CLOUD, getContent, 67ms
SPOTLIGHTS, CATEGORY
bvseo-msg: The resource to the URL or file is currently unavailable.;
Benefits Of Fluorocarbon Line
When picking what kind of line to use on your next fishing trip, think about the benefits provided by fluorocarbon line. Fluorocarbon fishing line is made of a dense material that has a refractive index that is very similar to water, which means that fish have a difficult time spotting it. It is also extremely resistant to abrasion, so it can be used in thick cover or to drag bait across the bottom. Finally, a fluorocarbon leader is waterproof, so it won't absorb water and has the same characteristics below the surface as it does above. Browse our full selection of fishing line to find more options.
Useful Fluorocarbon Fishing Line
Fluorocarbon line sinks quickly, making it great for use in deep water. It can also be stiff, so be sure to select the appropriate-size reel and avoid overfilling the spool to ensure the best results.
Choosing The Right Fishing Gear
Selecting what type of line to use can be dependent on a wide range of factors, such as the species of fish you're aiming for and the type of water you're in. Be sure to check out our Fishing Shop to find a wide array of gear and accessories that can help you turn your next fishing trip into a story to remember.