Related Products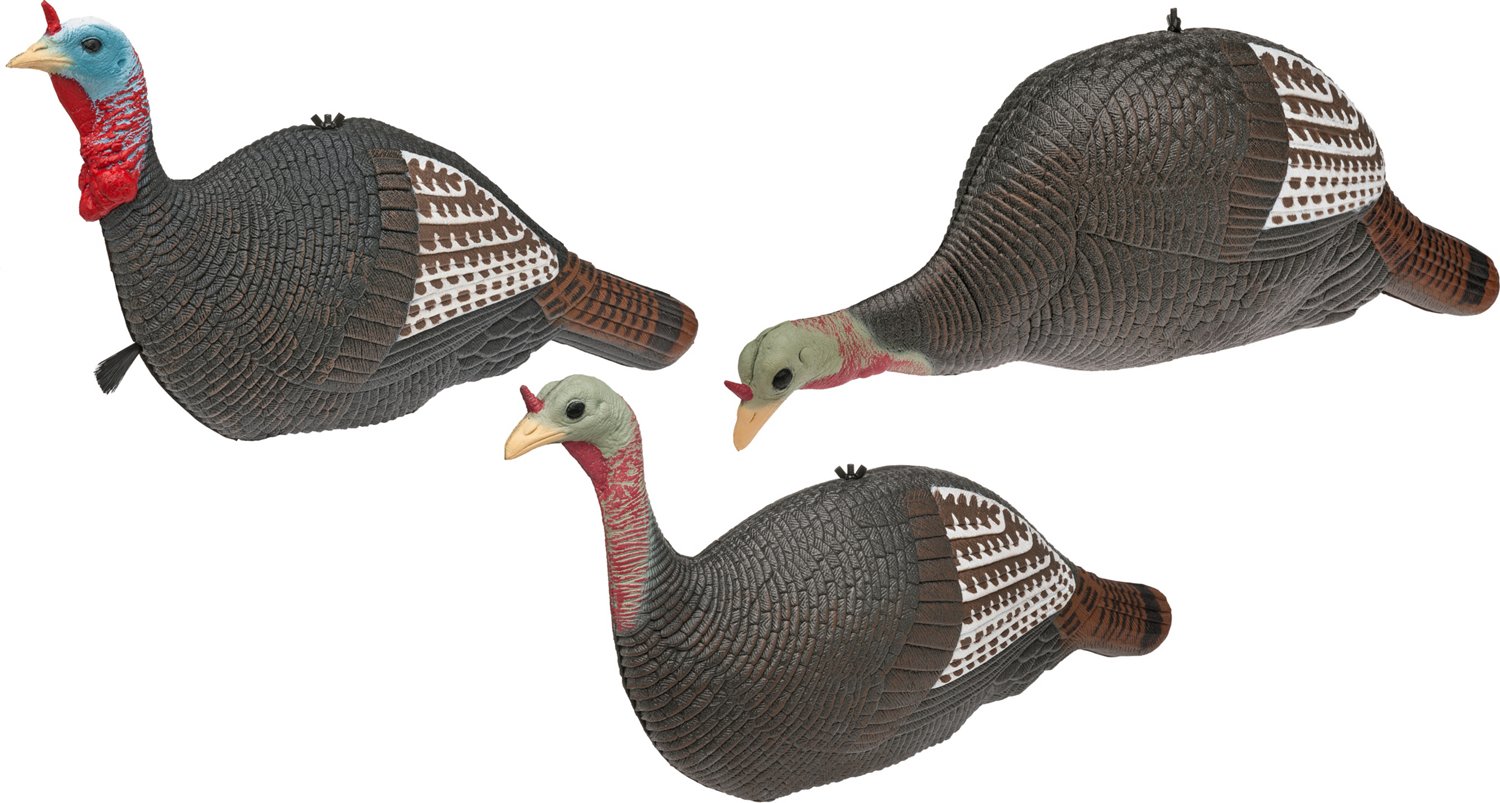 Attract turkeys with the Game Winner® Turkey Flock ...
These break easily!

I have some of these from 2012. These decoys break easily. Half of these decoys have cracked and the ones that still float have cracked bills. Maybe I got a bad batch. If not I hope they improved the quality since 2012. Either way, I am never buying the teal from gamewinner again.

Spot on!

Being born and raised in CA I had never heard of Academy Sports or Game Winner decoys. After long hours searching the web for deals I luckily came across Academy. I wasn't certain but the price was so good I had to check them out. I just rigged the Green Wing Teal decoys last night and I can't be any more pleased with the realism and quality of these decoys. I have purchased decoys from just about every source available over the years. Finding Academy and Game Winner is going to save me a bunch

...

read more

of money. Great Product guys! I can't wait to purchase some other species! Thank you for making a quality and affordable product!
As expected. Can't beat the price

Great value if you are a casual hunter. I got these to complete my dozen mallard decoy. They look a tad smaller but great to have it around the blind. Great value

Worth the $$$

Look really good in the box. Paint looks good. Haven't used them yet so I'm holding off on 5*'s.
Realistic Duck Decoys
Create a convincing display in your hunting area by using several of these realistic duck decoys for sale in our selection. From detailed, lifelike paint jobs to motion duck decoys that give the illusion of movement, these decoys can help make your hunting grounds look like a hospitable place for prospective game. Duck decoys that look like ducks dipping into the water are also available. With the right combination of duck decoys and hunting tools like game calls and other decoys and bags, you can set yourself up for a successful hunt.
Bulk Packaging
Many of these traditional wood duck decoys and other duck decoys come in bulk packages, so you can create the appearance of a whole flock of ducks. Some even include several different breeds of ducks, so you can make sure you have the right ones for your hunting area. Take a look at the packs of duck decoys in this selection, and see which ones work best for your environment. Having multiple duck decoys in your hunting space can be just what you need to help ensure you meet your goals.