Chinstraps & Mouth Guards
(90 items)
Product List
Battle Adults' Fang Mouth Guards 2-Pack

FREE SHIPPING on shoes + most orders over $25

SafeTGard Adults' Form-Fit™ Mouthguards 2-Pack

FREE SHIPPING on shoes + most orders over $25

Shock Doctor Adults' Gel Max Flavor Fusion Convertible Mouth Guard

FREE SHIPPING on shoes + most orders over $25

SafeTGard Kids' Mix-and-Match Lip and Mouth Guard

FREE SHIPPING on shoes + most orders over $25

SafeTGard Kids' Team Pack Mouth Guards with Strap 10-Pack

FREE SHIPPING on shoes + most orders over $25

SafeTGard 1" Deep Mouthguard Case

FREE SHIPPING on shoes + most orders over $25

Shock Doctor Adults' Braces Mouth Guard

FREE SHIPPING on shoes + most orders over $25

Shock Doctor Adults' Gravity 2 STC Mouth Guard

FREE SHIPPING on shoes + most orders over $25

Shock Doctor Youth Double Braces Mouth Guard

FREE SHIPPING on shoes + most orders over $25

Under Armour® Chin Pad

FREE SHIPPING on shoes + most orders over $25

SafeTGard Adults' Team Pack Mouth Guards with Straps 10-Pack

FREE SHIPPING on shoes + most orders over $25

Under Armour® Mouthwear Case

FREE SHIPPING on shoes + most orders over $25

Nike Adults' Amplified Hyperstrong Mouth Guard with flavor

Our Price in Cart

Compare at $15.00

FREE SHIPPING on shoes + most orders over $25

Nike Adults' Amplified Hyperstrong Mouth Guard

Our Price in Cart

Compare at $12.00

FREE SHIPPING on shoes + most orders over $25

Battle Adults' Predator Oxygen Mouth Guard

FREE SHIPPING on shoes + most orders over $25

Shock Doctor Braces Mouth Guard

FREE SHIPPING on shoes + most orders over $25

Shock Doctor Gel Nano Mouth Guard

FREE SHIPPING on shoes + most orders over $25

Sportstar Kids' Evolution Gel Chin Strap

FREE SHIPPING on shoes + most orders over $25

Shock Doctor Youth Pro Mouth Guard with Strap

FREE SHIPPING on shoes + most orders over $25

Shock Doctor Adults' Pro Mouth Guard with Strap

FREE SHIPPING on shoes + most orders over $25

SafeTGard Mix & Match Lip and Mouthguard

FREE SHIPPING on shoes + most orders over $25

Shock Doctor Adults' Double Braces Mouth Guard

FREE SHIPPING on shoes + most orders over $25

SafeTGard Retail Mouthguard with Strap- Assorted Colors

Sold In Select Stores

Shock Doctor Adults' Nano Double Mouth Guard

FREE SHIPPING on shoes + most orders over $25

Shock Doctor Antimicrobial Mouth Guard Case

FREE SHIPPING on shoes + most orders over $25

Shock Doctor Adults' Pro Mouth Guard

FREE SHIPPING on shoes + most orders over $25

Shock Doctor Adults' Ultra Braces Mouth Guard

FREE SHIPPING on shoes + most orders over $25

Shock Doctor Adults' Ultra Double Braces Mouth Guard

FREE SHIPPING on shoes + most orders over $25

Shock Doctor Youth Pro Mouth Guard

FREE SHIPPING on shoes + most orders over $25

SafeTGard Lockjaw Mouth Guard Sport Kit

FREE SHIPPING on shoes + most orders over $25

Shock Doctor Kids' Gel Max Flavor Fusion Convertible Mouth Guard

FREE SHIPPING on shoes + most orders over $25

Shock Doctor Adults' Gel Max Convertible Mouth Guard

FREE SHIPPING on shoes + most orders over $25

Shock Doctor Kids' Gel Max Convertible Mouth Guard

FREE SHIPPING on shoes + most orders over $25

Under Armour® Youth ArmourFit Strapped Mouth Guard

FREE SHIPPING on shoes + most orders over $25

SafeTGard Kids' Lockjaw Mouth Guard Kit

FREE SHIPPING on shoes + most orders over $25

Shock Doctor Adults' Gel Nano Flavor Fusion Mouth Guard

Our Price in Cart

Compare at $24.99

FREE SHIPPING on shoes + most orders over $25

Shock Doctor Adults' Gel Nano Flavor Fusion Mouth Guard

FREE SHIPPING on shoes + most orders over $25

Shock Doctor Youth Gel Nano Flavor Fusion Mouth Guard

Our Price in Cart

Compare at $24.99

FREE SHIPPING on shoes + most orders over $25

Shock Doctor Youth Gel Nano Flavor Fusion Mouth Guard

FREE SHIPPING on shoes + most orders over $25

SafeTGard Mouth Guards 2-Pack

Sold In Select Stores

bvPartNumbers1:201823160,021785266P,201709640,201722778,005528070P,021785258P,201442541,201477715,201442540,201442543,201544748,201544751,103572255,104671431,104826851,104553911,104553814,108505596,010592863P,200020845,200754027,007877483P,007877491P,003364445P,021784822P,021785274P,201443662,201442537,201442538,201442544,201442545,201442539,201442542,201482616,015130834P,021784830P,024154205P,024154221P,201544749,201544750,201709641,201709638,201709639,201794803,201722779,201774042,201774043,005320544P:bvPartNumbers2

bvPartNumbersNew1:201774042,201774043:bvPartNumbersNew2
{ searchResult: { pageSize: 48, searchTerms: '', totalPageNumber: 2.0, totalResultCount: 90, currentPageNumber:1, attributes: "" } }
CompareAdd more to compareAdded
Related Products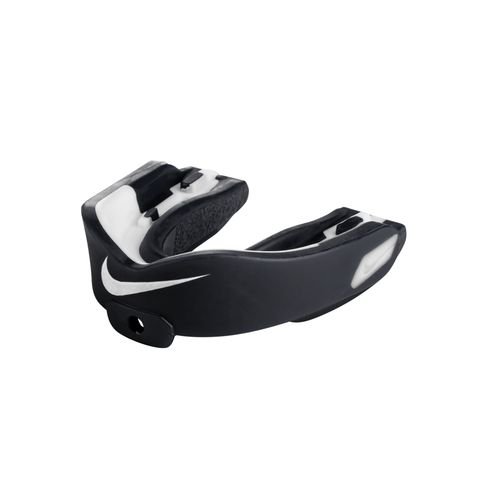 The Nike Youth Hyperstrong Mouth Guard is designed ...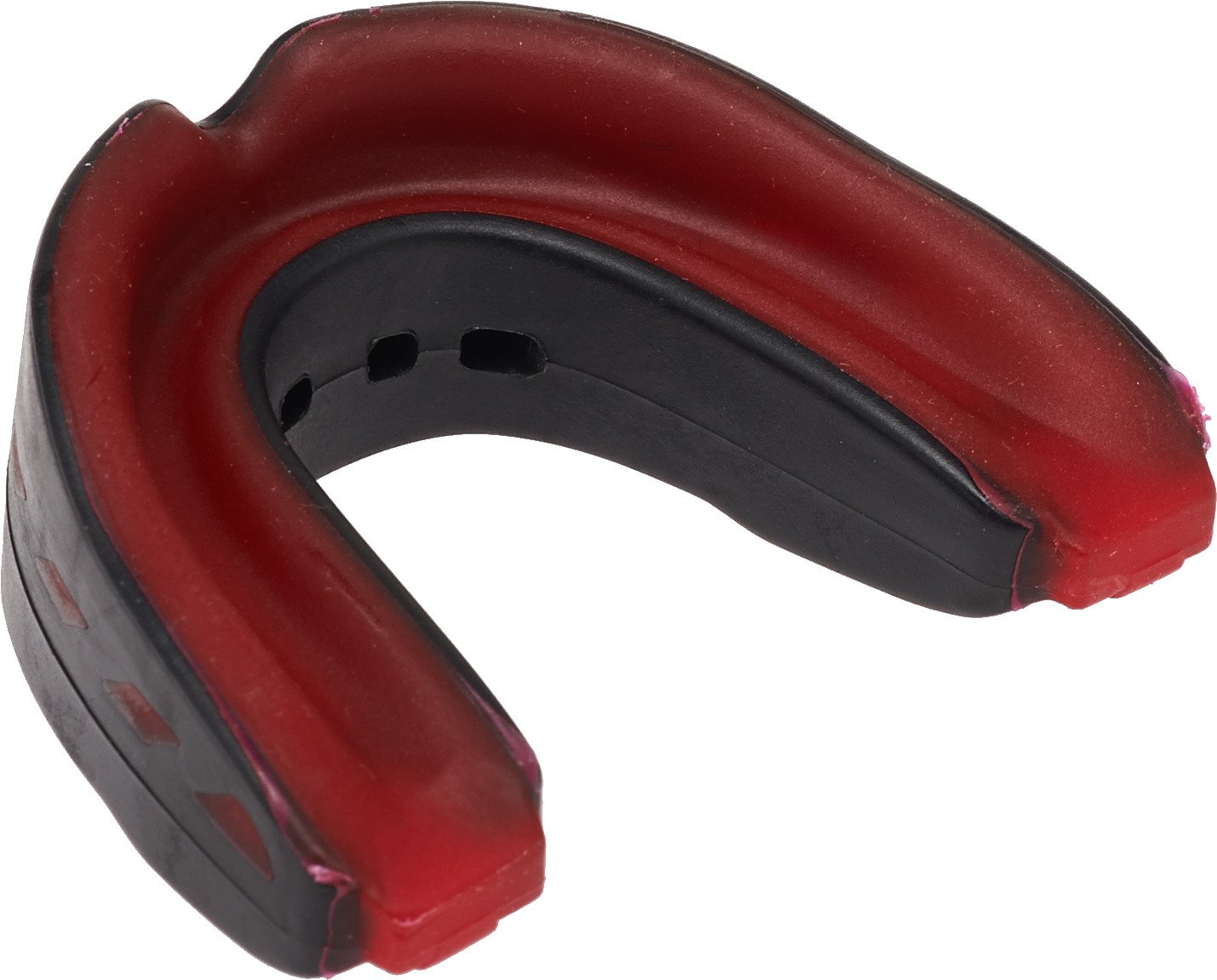 Features and Benefits. Made of EVA. Double-layer frame. ...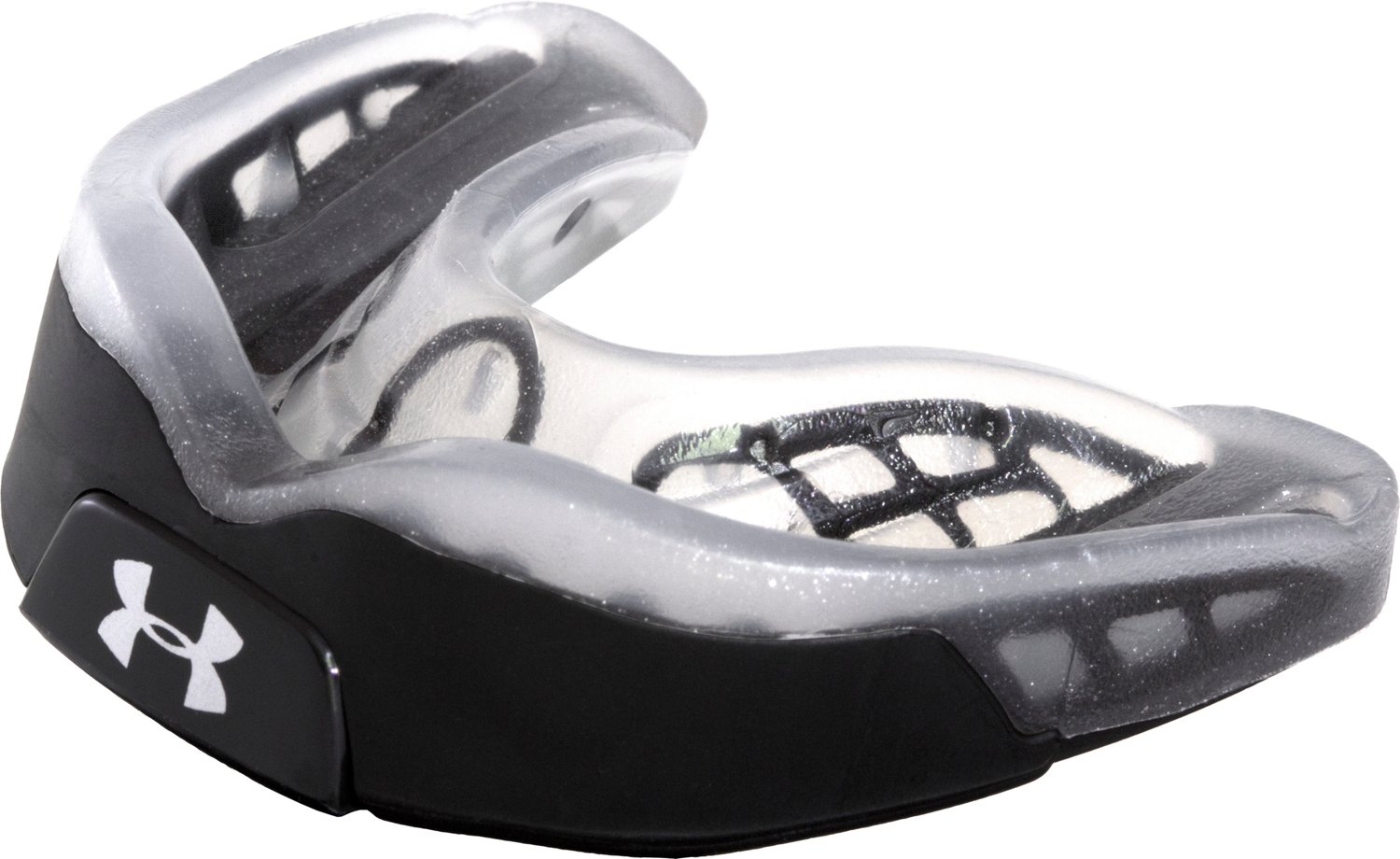 Designed with an ArchFit system and a polymer ...
bvseo_sdk, java_sdk, bvseo-3.1.1
CLOUD, getContent, 122ms
SPOTLIGHTS, CATEGORY
bvseo-msg: The resource to the URL or file is currently unavailable.;
Mouth Guards
Prevent your teeth from chipping or cracking while making that touchdown dive or that tricky off-balance slam dunk with a protective mouth guard from Academy Sports + Outdoors. Ideal for soccer, football, basketball and other intense sports, our selection of mouth guards includes options that have gel technology, which absorbs impact forces and keeps your pearly whites intact. Our line of football mouth guards is designed to not obstruct your mouth, ensuring breathability. With latex-free options, we can ensure you and your family are able to safeguard your teeth without leaving a lingering rubber taste. Consider custom mouth guards for a designed-for-you fit.
Chin Straps
Helmet chin straps are a comfortable and reliable way of securing your sports headgear as well as providing protection for your jaw. Academy Sports + Outdoors has a large assortment of chin straps available, so you can find the one that fits you well and guards your teeth the best. With options that include gel inserts to reduce shock targeted at your jaw, a durable outer mold that survives game after game and an adapter that allows your chin strap to work with various helmets, our slew of chin straps enables you to pick one you can depend on, especially during those intense soccer slide kicks toward the goal.