Product List
All Star Rods® Classic Graphite Series 6'6" MH Freshwater Casting Rod

FREE SHIPPING on shoes + most orders over $25

All Star Rods® Classic Graphite Series 7' MH Freshwater Casting Rod

Out of Stock

Tournament Choice® Angler Series 7' M Saltwater Casting/Popping Rod

FREE SHIPPING on shoes + most orders over $25

Tournament Choice® Premier Edition 7' M Saltwater Casting/Popping Rod

FREE SHIPPING on shoes + most orders over $25

Falcon Coastal XG 7'6" Saltwater Medium Gulf Caster Casting Rod

Our Price in Cart

Compare at $109.00

FREE SHIPPING on shoes + most orders over $25

Duckett Ghost Series Casting Rod

FREE SHIPPING on shoes + most orders over $25

Berkley® Cherrywood HD Freshwater Casting Rod

FREE SHIPPING on shoes + most orders over $25

Tournament Choice® Classic Edition 7' ML Saltwater Casting/Popping Rod

FREE SHIPPING on shoes + most orders over $25

Tournament Choice® Classic Edition 7'5" M Saltwater Casting/Popping Rod

Out of Stock

Shakespeare® Ugly Stik GX2 7' M Freshwater Casting Rod

Our Price in Cart

Compare at $39.99

FREE SHIPPING on shoes + most orders over $25

Shakespeare® Ugly Stik GX2 7' M Freshwater Casting Rod

FREE SHIPPING on shoes + most orders over $25

Lew's® Mach Speed Stick® Casting Rod

FREE SHIPPING on shoes + most orders over $25

Daiwa AIRD-X Braiding-X Casting Rod

FREE SHIPPING on shoes + most orders over $25

H2O XPRESS™ Ethos Nano M Inshore Casting Rod

FREE SHIPPING on shoes + most orders over $25

Falcon HD 7' Freshwater Casting Rod

Out of Stock

All Star Rods® AST Series 6'6" M Freshwater Jig Rod

FREE SHIPPING on shoes + most orders over $25

All Star Rods® AS Nano Series 6'6" MH Freshwater Casting Rod

FREE SHIPPING on shoes + most orders over $25

Shakespeare® Ugly Stik GX2 6'6" MH Casting Rod

Out of Stock

Abu Garcia® Veritas 2.0 7'3" MH Casting Rod

Out of Stock

Tournament Choice® Delta Freshwater Casting Rod

FREE SHIPPING on shoes + most orders over $25

Falcon HD 6'8" Freshwater/Saltwater Casting Rod

FREE SHIPPING on shoes + most orders over $25

Waterloo Rod Company Salinity 7' ML Saltwater Casting Rod

Out of Stock

All Star Rods® AS Nano Series 6'6" ML Freshwater Casting Rod

FREE SHIPPING on shoes + most orders over $25

All Star Rods® AS Nano Series 7'10" M Freshwater Casting Rod

FREE SHIPPING on shoes + most orders over $25

Daiwa Laguna® Freshwater/Saltwater Casting Rod

FREE SHIPPING on shoes + most orders over $25

Tournament Choice® Premier Edition 6'6" MH Freshwater/Saltwater Casting Rod

FREE SHIPPING on shoes + most orders over $25

Zebco Z-Cast 5'6" M Freshwater Telescopic Casting Rod

FREE SHIPPING on shoes + most orders over $25

Shakespeare® Ugly Stik GX2 6' M Casting Rod

Out of Stock

CastAway Pro Sport Freshwater Casting Rod

FREE SHIPPING on shoes + most orders over $25

Lew's® American Hero® Freshwater IM6 Speed Stick® Casting Rod

FREE SHIPPING on shoes + most orders over $25

G. Loomis E6X Freshwater Casting Rod

FREE SHIPPING on shoes + most orders over $25

Lew's® Tournament Performance TP1 Speed Stick® Freshwater Triggerstick Casting Rod

FREE SHIPPING on shoes + most orders over $25

Ugly Stik® 7' ML Striper Casting Rod

FREE SHIPPING on shoes + most orders over $25

Duckett Micro Magic Pro 6'6" M Casting Rod

FREE SHIPPING on shoes + most orders over $25

Duckett Micro Magic Pro 7' MH Casting Rod

FREE SHIPPING on shoes + most orders over $25

Quantum Telecast™ 6' M Telescoping Casting Rod

FREE SHIPPING on shoes + most orders over $25

Falcon Coastal 6'8" Saltwater Casting Rod

Our Price in Cart

Compare at $119.99

FREE SHIPPING on shoes + most orders over $25

Falcon Coastal XG 6'6" Saltwater Wade Fisher Casting Rod

FREE SHIPPING on shoes + most orders over $25

Falcon HD 6'6" Freshwater/Saltwater Casting Rod

FREE SHIPPING on shoes + most orders over $25

Falcon HD 6'6" Freshwater/Saltwater Casting Rod

FREE SHIPPING on shoes + most orders over $25

Falcon HD 7'6" Freshwater/Saltwater Casting Rod

FREE SHIPPING on shoes + most orders over $25

All Star Rods® AST Series 6' M Freshwater Topwater Rod

FREE SHIPPING on shoes + most orders over $25

All Star Rods® AST Series 6'10" MH Freshwater Casting Rod

FREE SHIPPING on shoes + most orders over $25

Waterloo Rod Company Salinity 6'6" M Saltwater Casting Rod

Out of Stock

Waterloo Rod Company Salinity 6'6" ML Saltwater Casting Rod

FREE SHIPPING on shoes + most orders over $25

Waterloo Rod Company Salinity 6'8" M Saltwater Casting Rod

Out of Stock

All Star Rods® AS Nano Series 6' M Freshwater Casting Rod

FREE SHIPPING on shoes + most orders over $25

bvPartNumbers1:201237725,201237807,201345956,201345868,200011772,201598388,201335866,201346042,201345861,201236982,109481389,106391572,200798719,200828857,200700205,201125787,201237687,201236977,102633386,103315662,200700211,201165842,201237817,201237720,201369450,201344172,201390201,201236974,201629326,201627841,104981456,106403211,106344080,102955959,102955991,105501557,200709640,200011769,200700203,200700204,200700212,200700213,201125785,201125790,201165839,201165840,201165841,201236970:bvPartNumbers2

bvPartNumbersNew1:201236982:bvPartNumbersNew2
{ searchResult: { pageSize: 48, searchTerms: '', totalPageNumber: 3.0, totalResultCount: 129, currentPageNumber:1, attributes: "" } }
CompareAdd more to compareAdded
Related Products

Ideal for crankbait fishing, the Abu Garcia® Ike ...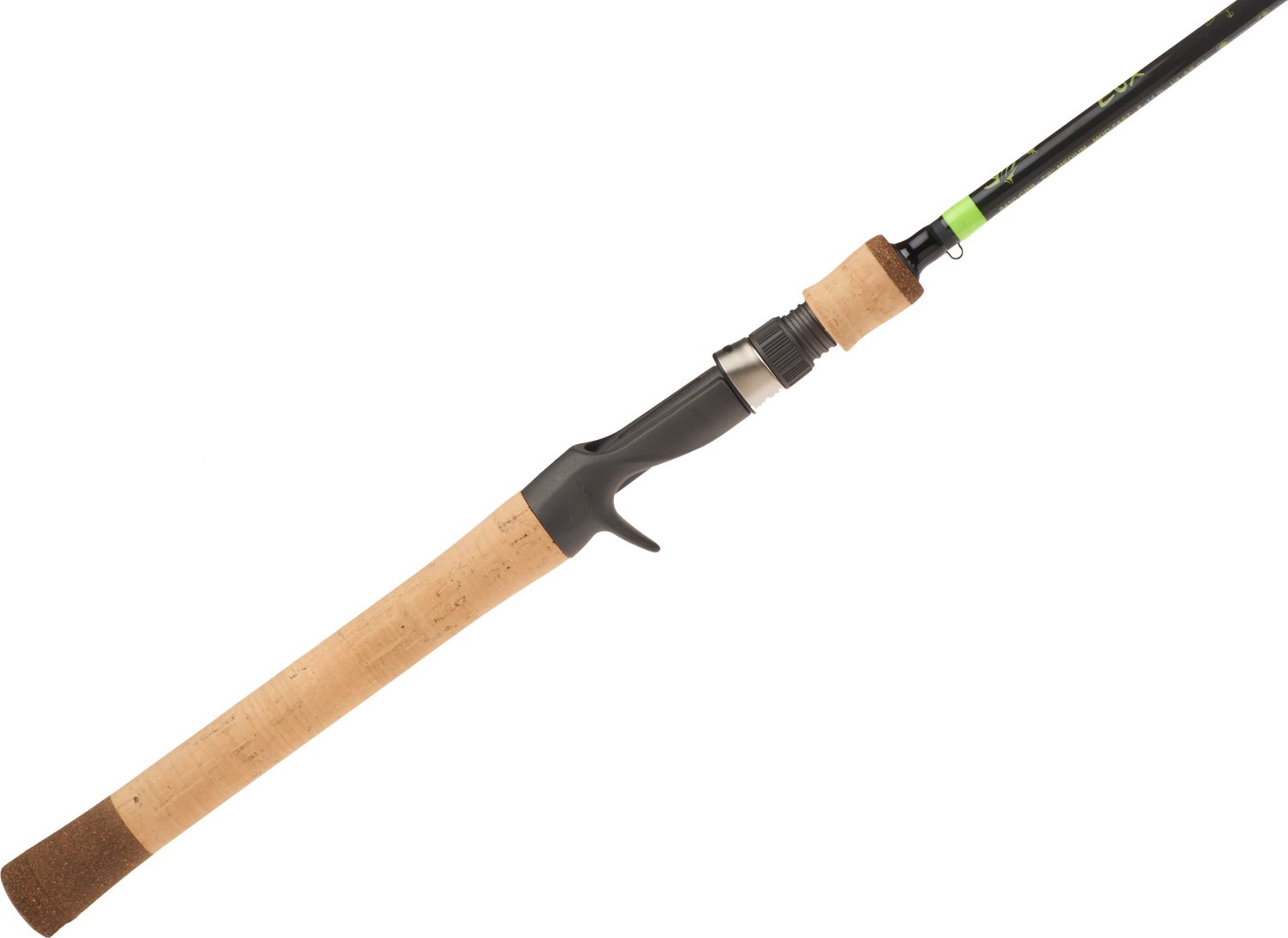 Cast out your line with the G. Loomis ...

Great for the competitive angler, the Berkley® E-MOTION™ ...
bvseo_sdk, java_sdk, bvseo-3.1.1
CLOUD, getContent, 102ms
SPOTLIGHTS, CATEGORY
bvseo-msg: The resource to the URL or file is currently unavailable.;
Casting Rods
Make sure you can get the distance you're looking for with one of these high-quality casting rods. Their strong construction and smaller guides makes them perfect for braided line, allowing you to cast far and take on big fish. Cork grips and cork butts provide comfortable handling and make it easier to reel in tough fighters, so you can haul in a solid catch for the day. Find the best casting rods in this selection, and take a look at the rest of our fishing rods selection to put together solid fishing poles for other fishing styles.
Freshwater and Saltwater
Help ensure you have the right tool for the job by exploring the freshwater casting rods and saltwater casting rods in this selection. Whether you prefer fishing out in the bay or in a small pond, these casting rods are specially designed for their respective environments, so you can set yourself on the path to a successful trip. Browse the options available in this selection and choose the freshwater or saltwater rod that makes the most sense for the type of fishing you plan on doing. The right rod can make all the difference at the end of the day.