We don't currently carry this product, but here are some items we think you'll like
Folding Chairs
(30 items)
Related Products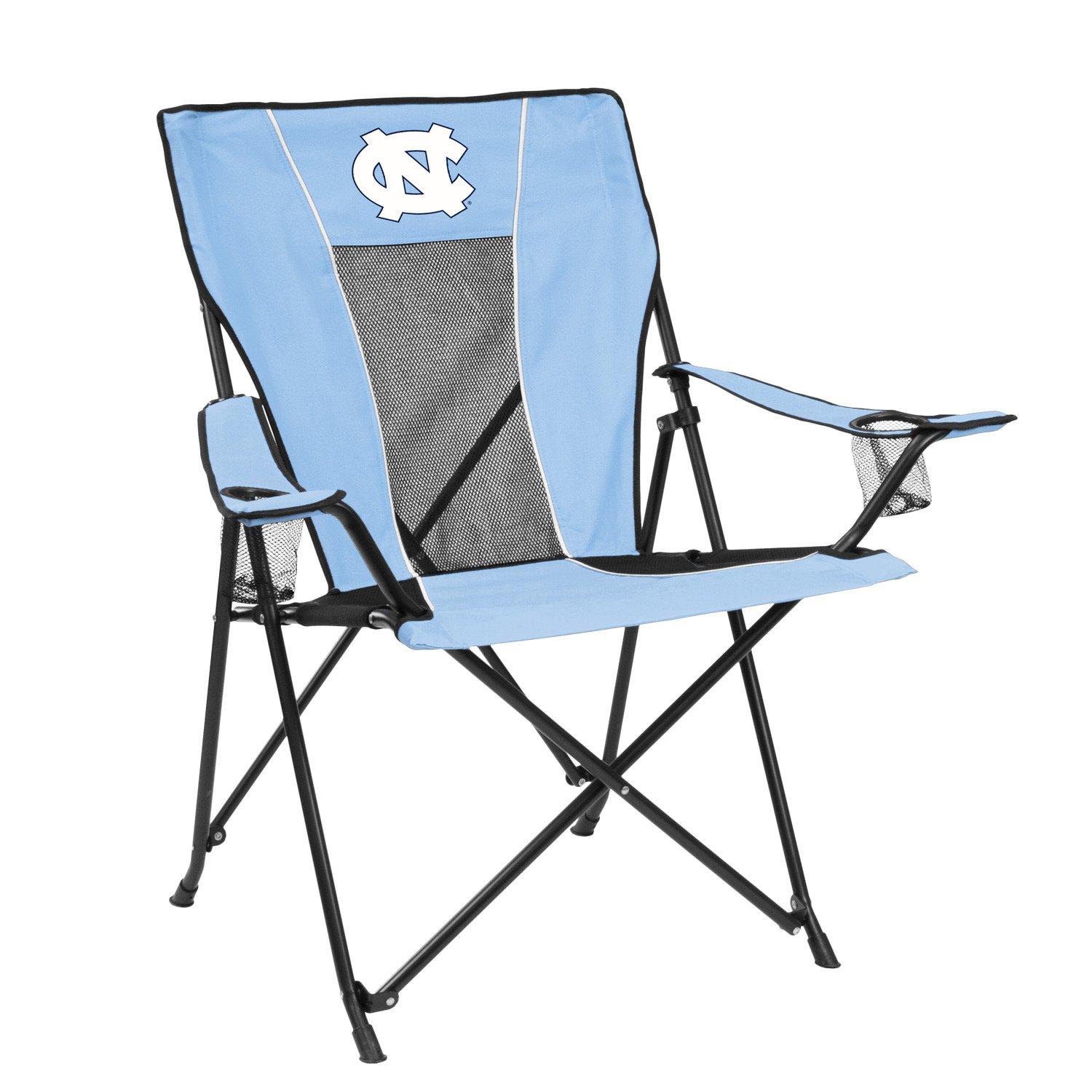 Sit back, relax and declare your Tar Heels ...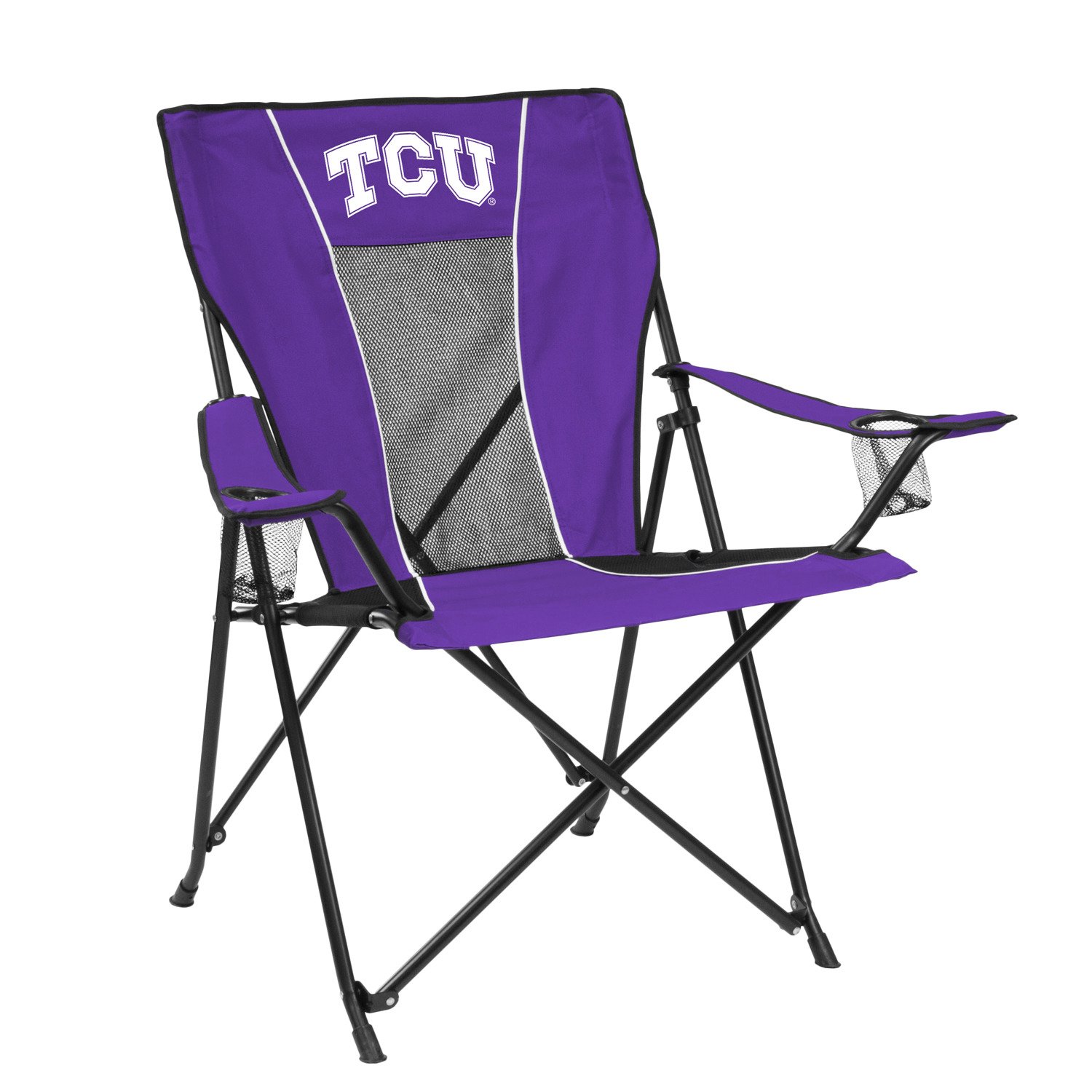 Sit back, relax and declare your Horned Frogs ...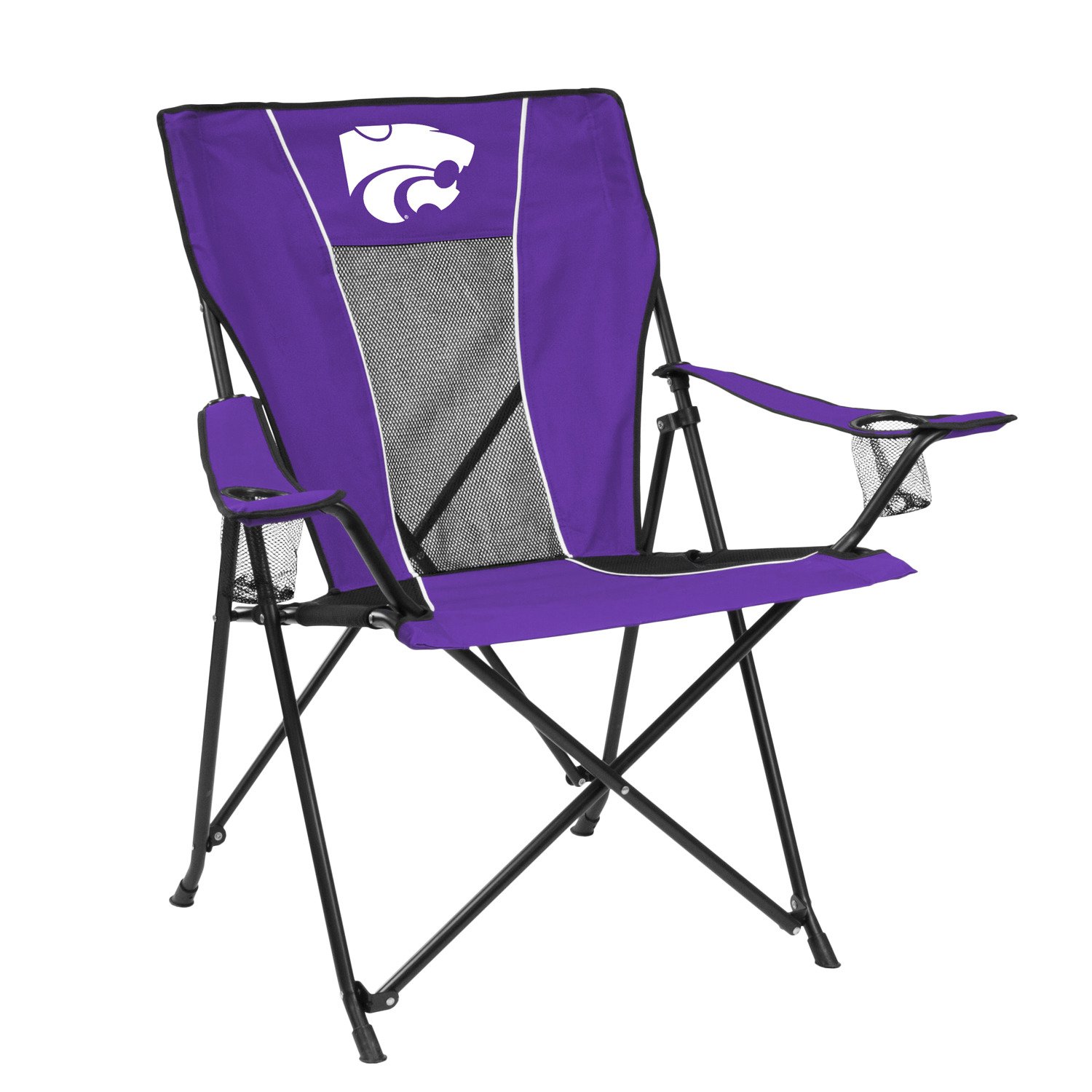 Sit back, relax and declare your Wildcats fandom ...
Excellent Camping Chair

I have been looking for suitable chairs to keep in my camper. The umbrella style chairs are not sufficiently tall, made of canvas with holes poked through where the rings hold you off the ground/seat together. These chairs are more conventional with full length rails that offer support and keep you high enough to sit comfortably without having your knees in your face. The table extension is a bonus!. Hopefully I will get many years of service from these. The only problems I found with these

...

read more

was the shipping. They arrived out of the box because the warehouse that shipped them merely taped the box shut across one flap, and filled a four chair box with airbags to ship two chairs. Chairs are great, shipping, not so much.

Great price

I bought it here and it was cheaper than anywhere I could find. Fast delivery and seems to be good quality.
Magellan Outdoors Big Comfort Chair

I'm very happy with the quality of the chair upon inspecting it. I hope it doesn't break (especially the plastic brackets) easily like so many others. I haven't used it yet.

Nice sturdy chair, great value!

This chair is very nice and solid. The seat doesn't sink down like other chairs making it easier to get up out of than camp chairs I've had in the past. The seat is wide and roomy so the frame isn't pressing against my hips. I sat in this chair for several hours during my niece's recent volleyball tournament and was comfortable the whole time. I got the purple one and I love the rich color!
Great Support and height

Just bought this chair and used last night at football game. I was looking for a sturdy chair due to recent hip surgery. This is the best chair ever. I felt as if I was sitting in an armchair due to the support it gave. My husband actually said I have to buy two more for him and my son so that they can be the same height as me. This chair feels as though it will last a lifetime. Easy to fold back up and pack and even easier to set up. GREAT BUY for the money.

great chair

very comfortable chair set up quickly you can get up easily
This chair is awesome!

I tried every chair in the store but this one is different from the rest. It has excellent back support and sits up straighter than most chairs. The salesman was polite and more than helpful in answering all of my questions and helping with ordering the color of the chair I wanted; it even shipped and arrived faster than expected.

Great support and comfortable!!

New summer purchase. Great lumbar support and no more sagging buns chairs!!! Now I can sit down and not have to wonder how am I going to get out of this chair that's got my buns on the ground??!! Only problem is......... keeping everyone OUT OF MY MAGELLAN OUTDOORS LUSAKA TENSION ARM CHAIR!! I TELL THEM GET YOUR OWN AT ACADEMY !!!!!!
Perfect size, Easy to Store

I purchased these chairs for my 5 year old grand daughters who are 46" & 48" tall and they fit in them perfectly. We are using them as chairs to watch videos and a place for their beverages. They're great!

Handy

bought one to use on beach, works good, the price is good too