We don't currently carry this product, but here are some items we think you'll like
Related Products
Features and Benefits. Replacement air vent handles (part ...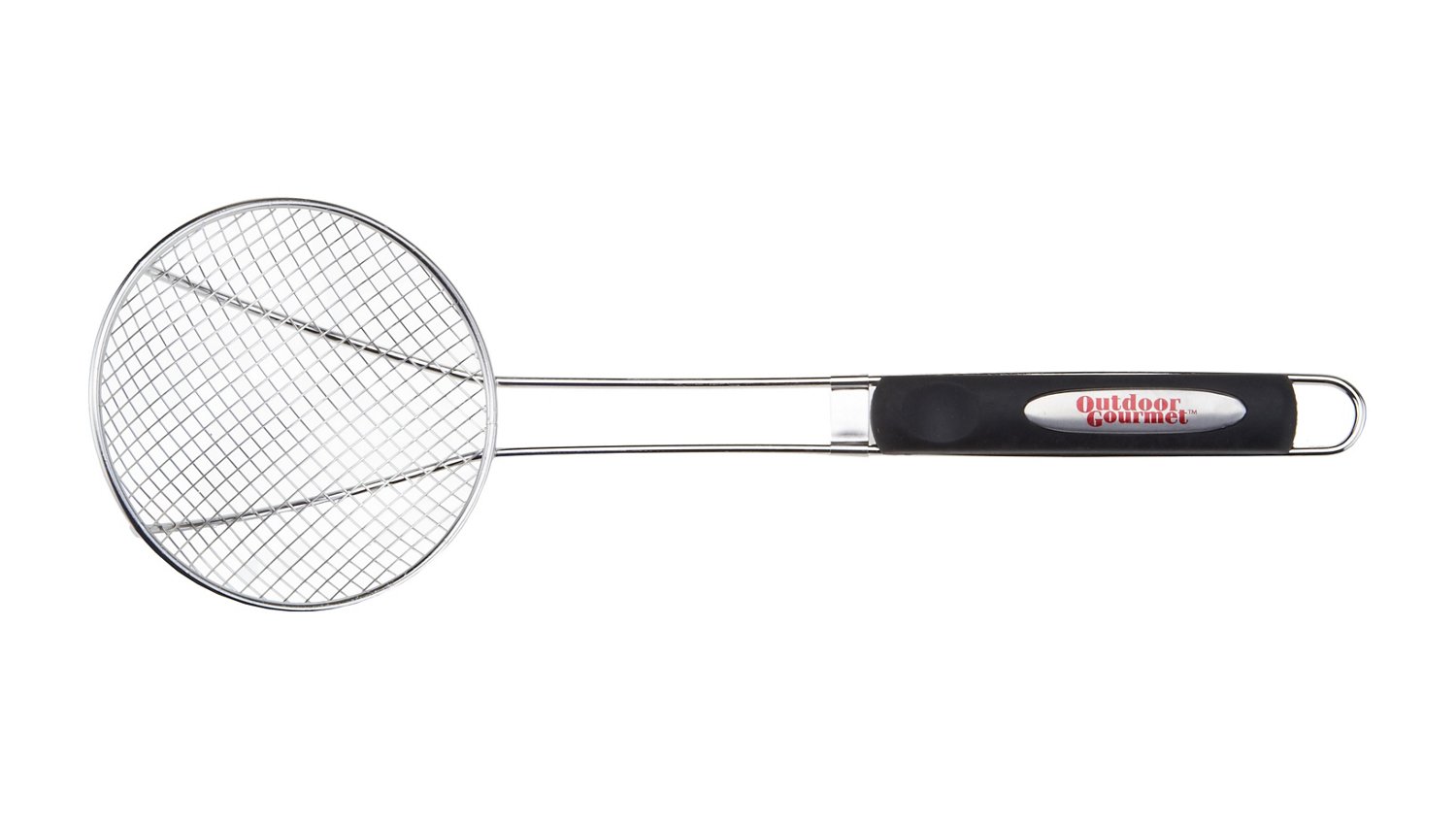 Features and Benefits. Heavy-duty rubber handle. Large, 5-1/2" ...

Enjoy great results while preparing a variety of ...
Perfect !!!

This is what I've been looking for. Went to Texas and my brother took me to the Academy in Galveston. (we don't have Academy stores in California). Perfect for me as I do alot of outdoor cooking. My wife says I'm the best cook in the state of California !!!!! Thank you Academy...........Juan

Great little fryer

my old turkey frier died so i had to get a last minute one and found this fryer stand. it said not to cook turkey( most likely a legal thing since it doesn't have an automatic shut off valve in case the temps reach 400) but, it cooked turkey great.
We Love It

We got this a mouth ago and we love it, We have used it 9 times since

Deep fried delight!

Rock cod season just opened out here one the west coast and I needed something for this years lingcod and cabezon, works great for these and also our local calamari. Wife loves it because all of the peanut oil is contained outdoors. Unit was easy to assemble, seems sturdy enough. The included shelf was a nice bonus. The wind screen around the burner really helps with the efficiency of the flame. I consider this unit a real bargain for the asking price.
Good Fryer

Bought this product a year ago and have used it several times since. Good product!! only grip is you have to mess with the air flow allowed to the flame the covers do not restrict as much as needed, nothing a little tape couldn't fix.

Good product for the money

Good product but don't have it shipped to you go to the store and buy it and take it home in your truck or car . Their shipping is terrible you will get it all taped up and look like it was dropped out of a 747 at 6000 feet.
Great Value for cost

I used this for a dinner for 30 people.  Cooked great.  Make sure to season the wok.  My only complaint is that the wok is coated with some sort of chemical at the factory that burns off when you first use it.  I would recommend heating the wok, letting the chems burn off, washing, then seasoning the wok at least one hour before you want to first cook in it. 

Coated in clear paint

Make sure to burn off the clear shellac, or take steel wool to it before use. Other than that it works well for the price
I purchased this Burner to boil crawfish In a 15 or 20 gallon pot. It does a great job of heating large amounts of tapwater to a rolling boil in just a short time. A regular burner take for ever to heat the water to that extent. The tripod burner is also very stable and has no problem with the amount of weight involved with a pot of water and a sack of crawfish.

Fantastic burner!!!

This burner boils the water in our 80quart pit in about ten minutes. Wonderful for crawfish boils!
Love the extra ground clearance

I bought this one over a few other options that were half the height. The build quality is great and the BTU ratings are welcome for outdoor cooking.