We don't currently carry this product, but here are some items we think you'll like
Related Products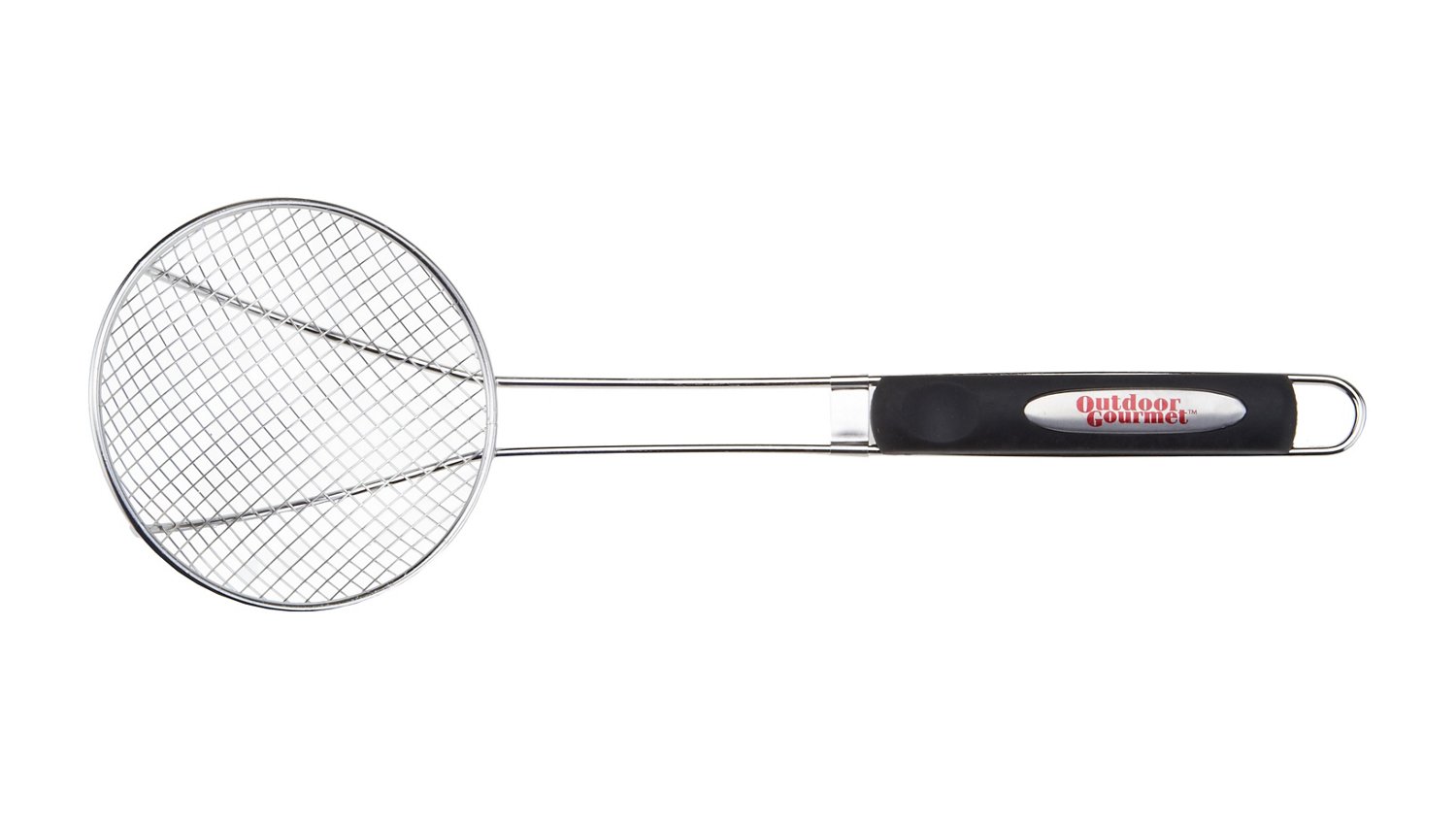 Features and Benefits. Heavy-duty rubber handle. Large, 5-1/2" ...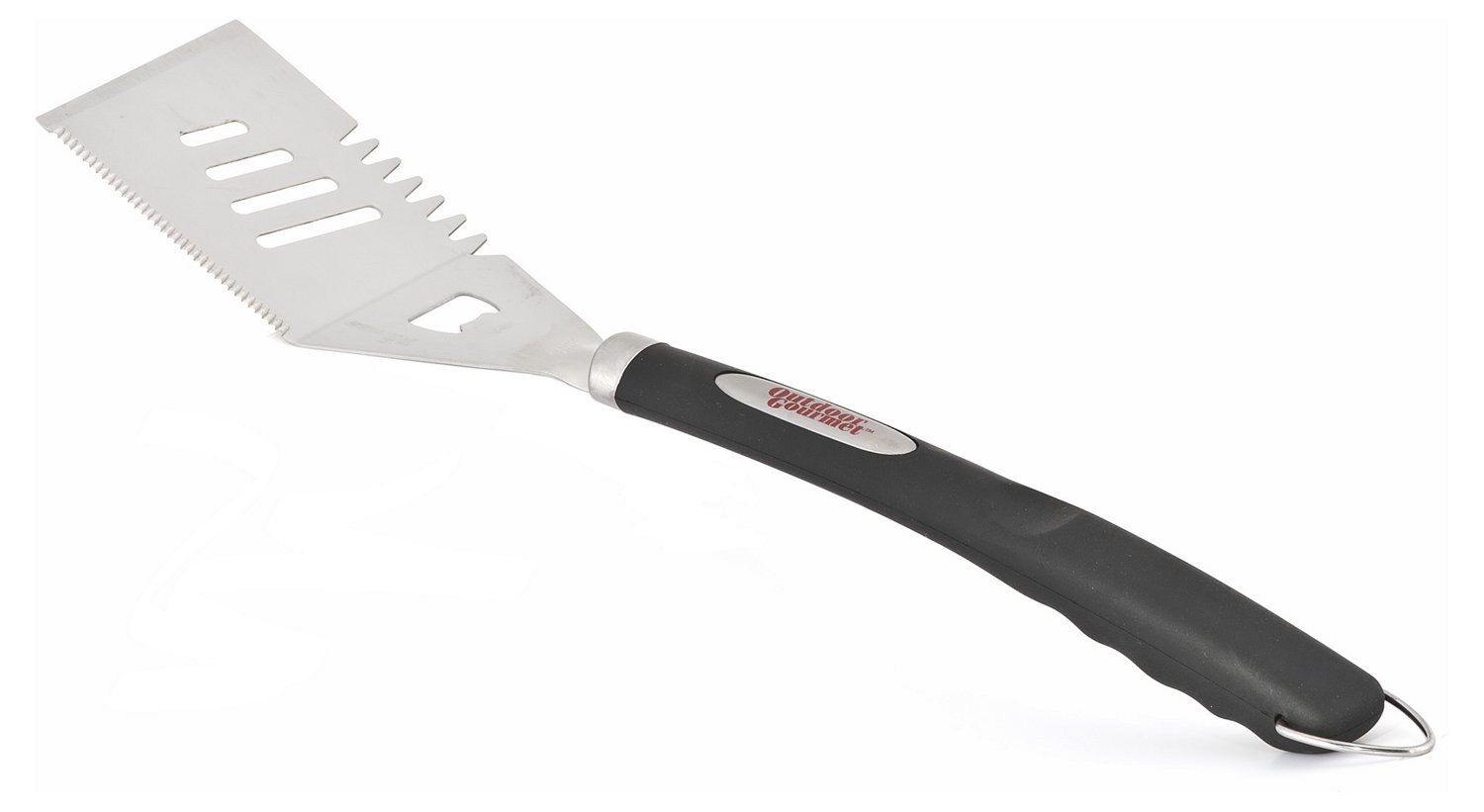 Features and Benefits. Versatile 4-in-1 head design. Heavy-duty ...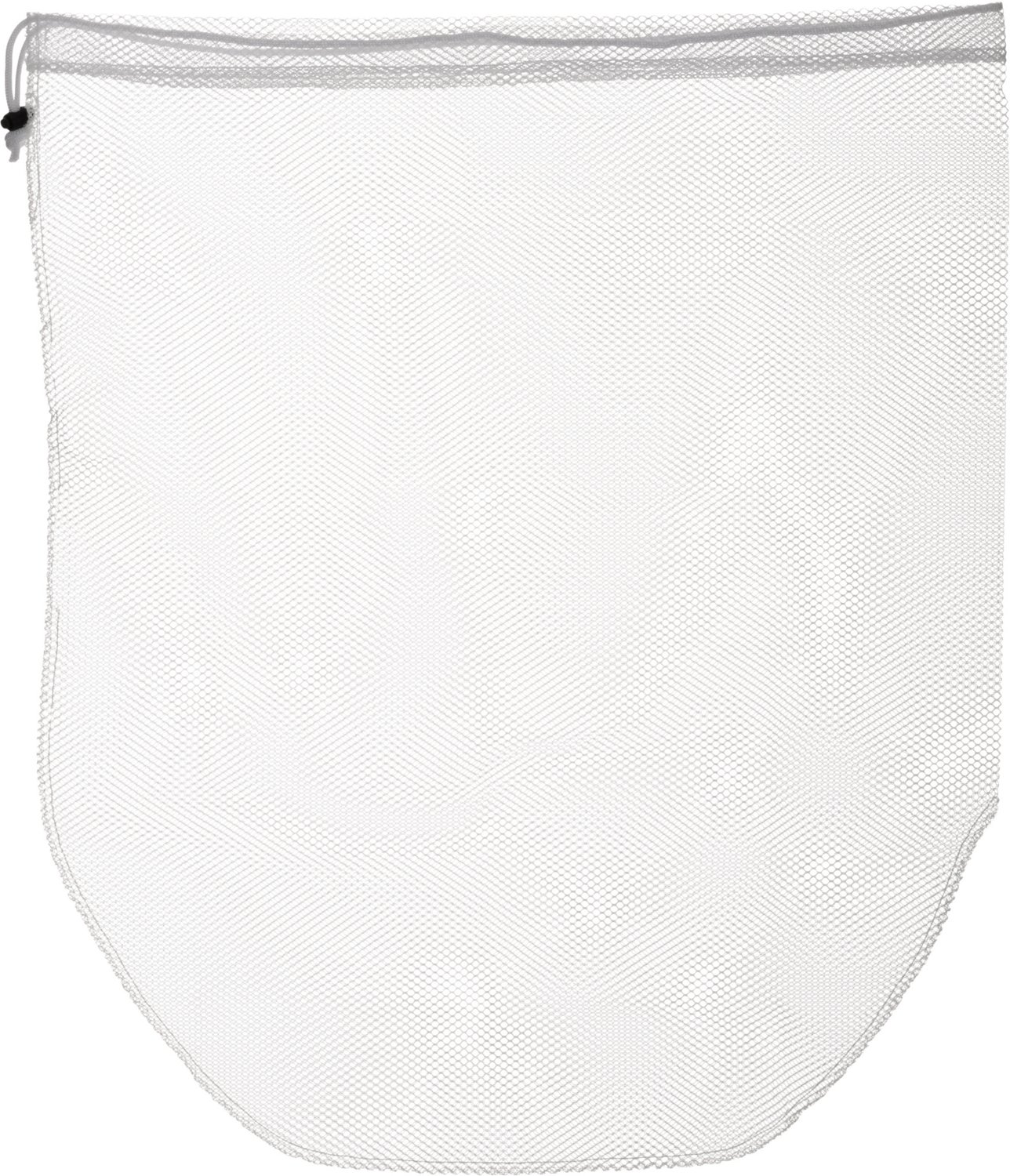 Features and Benefits. Holds crawfish and other foods ...
Good grill

I've had this grill for half a year now.  It's good.  I don't know about 16 burgers at once though LOL, maybe my burgers are just big.  Either way, I use it for meals and gets the job done.  I have a propane - huge- event grill that I was using, but this is better for just the family.  About lighting the coal, I have no idea what the person in the other review is doing wrong.  There is a trick to opening the bottom, you have to kind of lift, then pull to open it.  I though it was stuck the first

...

read more

time, then I figured it out.  I've cooked steaks, burgers, roasted chile, etc... The little temperature gauge helps out too.

Great features and value

Perfect size for our family for grilling on porch on weekends
Exceeded expectations!

I bought this as a Christmas gift for my husband and he loves it. It is very large and the heating rack is very useful. We did not have any problem keeping it hot, and it never got too hot as some of the other reviewers have mentioned. We love this grill and reccomend it to anyone looking for a large grill at a good price. For the money you can't beat it.

Mixed feelings

I have had this cooker about a year and a half a love it but, trying to get replacement parts a different animal all together. I might end up buying a new one?
A great gift

I gave this as a Christmas, gift. I really am impressed with this unit, and I will buy one for my home. The recipient was overwhelmed, with this gift, she is over 65 and just loves the ease of using, recommend for all seniors

AWESOME PRODUCT

I'm so glad we made this purchase. My kids are very involved in sports and so we find ourselves having after game cookouts instead of going to eat and spending way more money. Everyone just pitches in and we do burgers and hotdogs or even BBQ sometimes. very convenient, easy set up and take down. Can't say enough good things. Also take out to lake when we take boys fishing for a day.
Simple & User Friendly

I am looking for a Gas Grill and most other websites I have visited make it hard to view details of the product and have a very difficult payment structure. Academy Sports & Outdoors will have my future business!

Good grill all around

I forgot how easy a grill was to get started. I replaced my grill of 8 years that was falling apart with this one. Heats up quickly, evenly, and didnt break the pocket book.
Cooking breakfast, lunch, and dinner

So far so good. I received the grill about 1 month ago and we have seasoned the griddle very well. From burgers to linked sausage, from eggs to bacon... The only thing I have noticed is the grease trap could be a little bigger. Nothing a little self fabrication can't take care of. All in all... very good purchase so far.

Great Combination

This grill can do it all. I like the ability to grill or cook on the griddle. Easy to clean and store. Had to get a generic cover but it was easy to find. No problems with this grill so far.
Great Grill

Went in to buy burners for my old grill and they had a great price on this Tru grill it cooks great with no flare ups and was easy to clean. the store team was great at loading it for me.

Love this grill

I am about as far from an expert griller as you can get so its honestly amazing how simple this grill makes it to make an incredible steak. I purchased this Char-Broil Tru-Infrared grill to replace my old gas grill that was at the end of its life. I had never had much luck getting really good flavor out of old gas grill and so I was planning on getting a nice Weber charcoal grill when I ran across these infrared grills. If you are not familiar with infrared grilling yet then these types of

...

read more

grills are supposed to offer higher cooking temps, even heat across the grill, juicer food, simpler cleaning, and less flare-ups over conventional gas grills. And in my experience with this grill so far, all of those claims are true. When I first used this grill my wife was amazed at how much better the steaks were compared to the ones I used to make and asked me where I had learned to cook like this all of the sudden. This grill works great for hamburgers, chicken, and hotdogs as well, but I haven't had a chance to grill anything outside of those few things yet just because the steaks are so good that's all we ever want to make on it. This grill operates differentially than a typical gas grill so there is a little grilling book included to help get you started but you will need to figure some of it out on your own. The way to use this grill is to first preheat at least one of the burners to as high as it will go and then sear the meat for a few minutes on each side before moving it to a lower temperature area to finish cooking. This really locks in the juices and flavor, gives you great looking grill marks, and cooks whatever seasoning you put on your meat into a nice crust. In my opinion a typical gas grill just cannot compare to an infrared grill and how it cooks. You can get as good or better flavor out of a charcoal grill, but this grill is so much quicker and easier to use than a charcoal grill which, for me at least, means I can grill more often. Cleanup is extremely simple as well. Once done grilling I turn all the burners up as high as they will go, go inside and eat, and then come back when I'm done to run a grill brush over the grates. The high temps of the grates will burn all the excess food left behind to ash and it brushes right off, even messy stuff. I usually pull the grates out after a few grilling sessions and run some water over them just wash out in the between the ridges. As another reviewer mentioned the only downside of this grill is that assembly was quite a bite more difficult and time consuming that most other grills. Still, I wouldn't let that dissuade you since you only have to put it together once and beyond that it is an extremely easy grill to use and maintain.
Works well

Works well recommend to any outdoor occasion staff treated me very well

AWESOME!!!!

I BOUGHT THIS PRODUCT APRIL THIS YEAR AND PRETTY MUCH COOK WHATEVER I WANT. GREAT ITEM TO COOK OUTSIDE BY THE SWIMMING POOL.
Very nice

I bought one last summer. It's very nice and sturdy. Mine was stolen so I will be getting a new one soon. I like the fact that you do not have to put it together just unfold and ready to go. I highly recommend this grill for those who like charcoal grills.

Easy to use

simple yet arrodable charcoal bbq....usually lasts about 3 years and cooks food perfectly...highly recommended!!
Great product

I am very pleased with my ole smokey bought a month ago
A lot of realestate

I bought a competitors griddle first however returned it because the legs where flimsy and the unit was unstable. Rather than trying another unit, I decided to buy the larger - much larger 50" griddle. I took it to the river to feed 18 people. It work great! if you do a lot of cooking; this is the best thing ever. It has become my new backyard favorite cooking tool. The only thing keeping it form a 5 star is the actual top itself. If you buy a unit, make sure the cook top does not "rock" back

...

read more

and forth. Its large, heavy and is difficult to keep level from the welding process during fabrication. With that said, my second cook top didn't "rock" but it sags slightly in the middle. fortunately it sags in the middle and to the front so oils and run off from cooking doesn't pool on the cooking surface. I went to a restaurant supply and bought some higher end griddle spatula and a high end cleaning/scraper tool. Clean the top with a squirt bottle of water and paper towels after each use. Finish up with a light coat of Pam or peanut oil after each use and it will season perfectly over time.