We don't currently carry this product, but here are some items we think you'll like
Related Products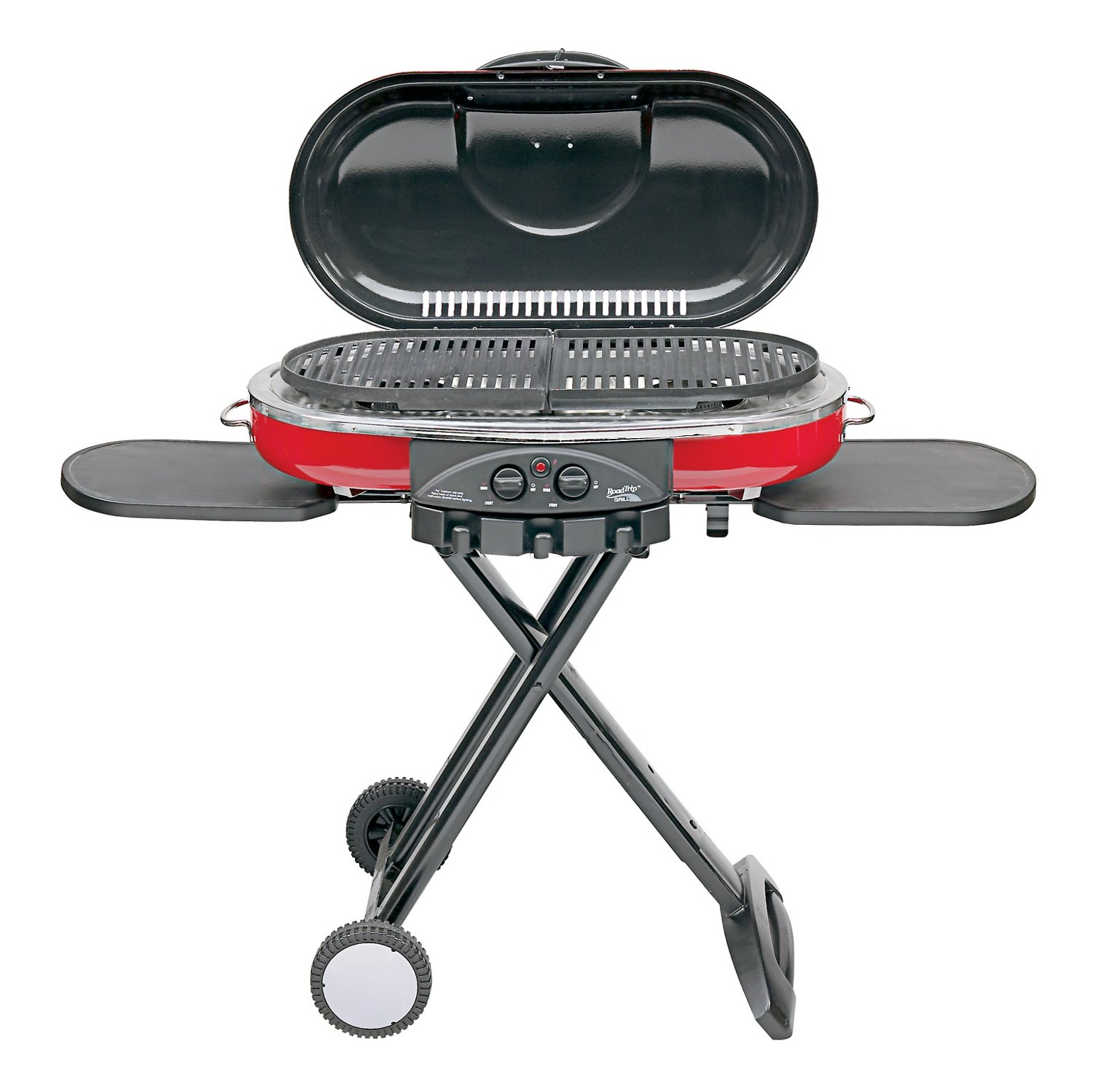 Whip up burgers on the patio or the ... Enjoy barbecuing with the Aussie Walkabout Charcoal Portable ...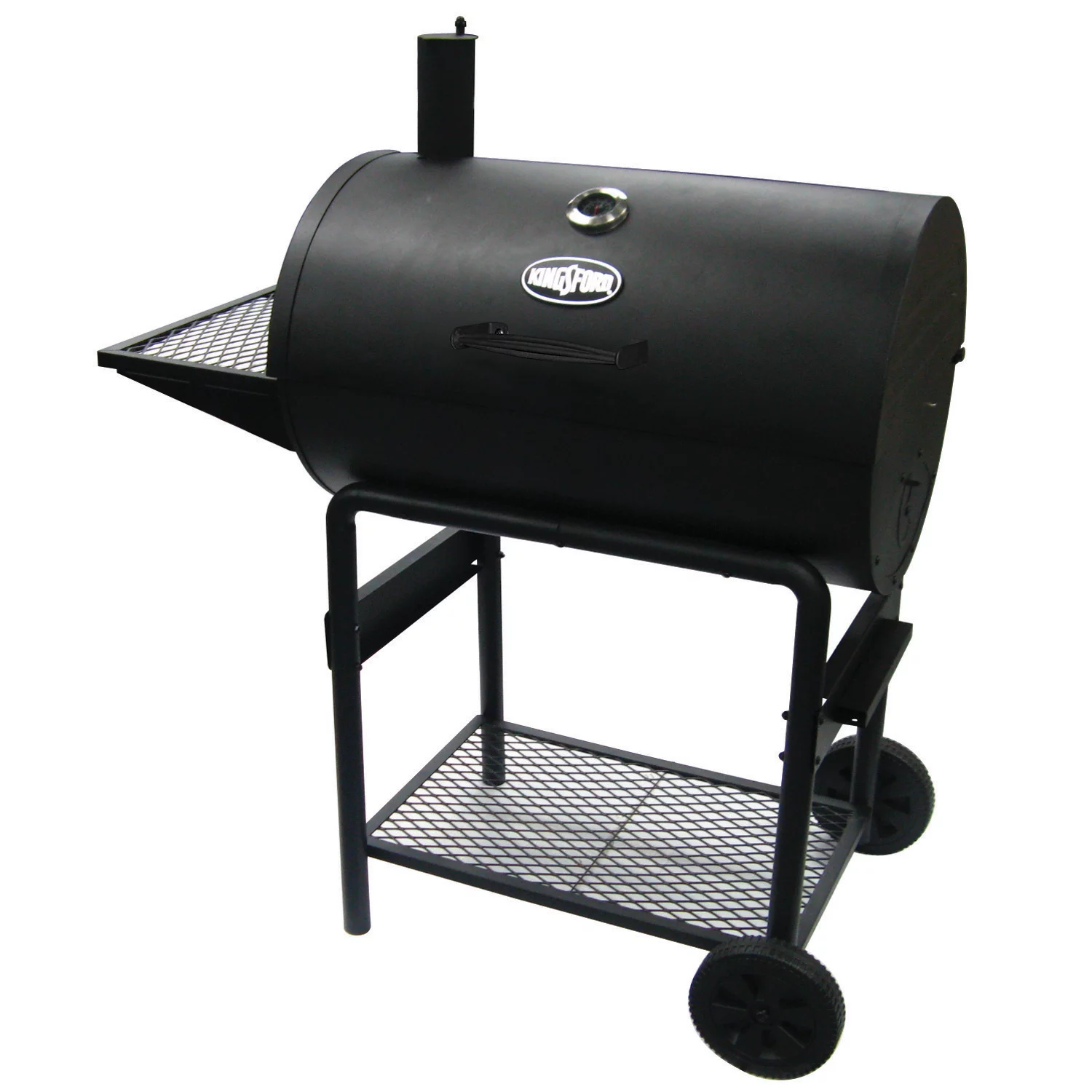 The Kingsford® Barrel Charcoal Grill is constructed from ...
Nice grill

This was the heaviest grill/smoker could find. Overall assembly was ok. Missing some washers but no big deal. Did some additional welding to strengthen and cover poor spot welds. Lids don't fit tight so plan on building gaskets for smoker. I put some gasket on the firebox split. Smoked a brisket and temps were a little challenging.  Opening into cooking chamber allows to much heat on left side of brisket but put bricks in the opening to baffle the flame. Overall happy with the grill. Guy at

...

read more

academy was awsome and gave a nice discount over some product finish issues that were not that big of a deal. Looking for a custom fit cover. Char broil should make a custom like they do for their smokers

Cooked brisket first time out

I Cooked a 12pd brisket first time I used the grill.  Smoked it for seven hours, the temperature was easily maintained an everyone loved the smoked flavor.  The unit is a lot heavier than it looks, but I still wish the steel were thicker.  Also be careful with the fire box, there is no lip and the door does not seal so hot ash can fall out if your not paying attention. Btw, if you have a gas pressure gauge on your bottle the gas line is the perfect length.
ALL AROUND GREAT GRILL/SMOKER

Just got mine for Christmas and I have to say I am blown away by its performance and overall build quality!! It is a custom looking setup and its the first I have ever seen like this. Great heat & smoke distribution and lots of cooking space (I can fit about three full briskets in the smoker!). I might make a few minor mods but nothing too major. I would recommend this to anyone looking for an upgrade from the basic smokers on the market without killing the bank account.

The best over under smoker

I bought this over under smoker about a year ago and absolutely think it's the best smoker I've ever used. The fire box and lower grill in the back holds the right temp every time. One of the issues I see people having issues with is not knowing how to use this particular model. But once you learn you will have good quality bbq competition that's melts in your mouth. I've been able to get 2 pork butts, 6 slabs if ribs and 1 brisket on this bad boy.
Wow....Yea it's that good

This is one well made smoker like the thought of a stand up one but never would have guessed I would be this impressed. 1st it built really well it doesn't leak much from the door which is really surprising, 2nd the fire box is big enough and so easy to operate and once again tight seal I didn't even see and smoke come from it

Great smoker

Bought this today got some wood in it and it seasoned perfect at 225-245 with a perfect blue smoke. Looks to hold alot and seemed very well built. Will be adding a few hangers here and there and a handle to wheel onto a trailer but well worth the money.
Great Pit Smoker

I purchased this pit online without seeing it in a store, but did my research first. Its a great smoker in this price range. Approximately 200lbs., The fire box is huge and you can maintain high temps in the cooker if need be. I modified mine by making a #9 x 3/4 expanded metal charcoal basket full size of the fire box. It burns charcoal and wood well. Received two cooking grates and a fire box grate (3). This is a much better unit to buy than the standard smokers priced less from other brick

...

read more

and mortar stores. NOTE: this will fit through a standard 34" entry door if you need to get it to an elevated backyard deck. Had to pull the pins on the door hinges and remove the door. (not a big deal). Also purchased the Over and Under cover, it fits well and is a little oversized. Good quality cover. Buy this pit smoker if you are serious about cooking some good BBQ!

Hard to get temp up

I picked one up a month ago and have used a few times. Great flavor, but having a hard time getting the cooking chamber up to 220 so cooking is taking much longer than with previous smokers I have owned which is a bit frustrating. I have bought some gasket material to seal the doors and have added some fire brick to hold heat from an old smoker but even when the fire is smoked the temp is not up, or the old country thermometer is way off. Have not tried opening the fire box door in addition to

...

read more

the sliding vents but that will be next is gaskets don't do the trick . If anyone has any ideas, please share.