We don't currently carry this product, but here are some items we think you'll like
Related Products
Constructed of rugged Endura fabric, the Allen Company ...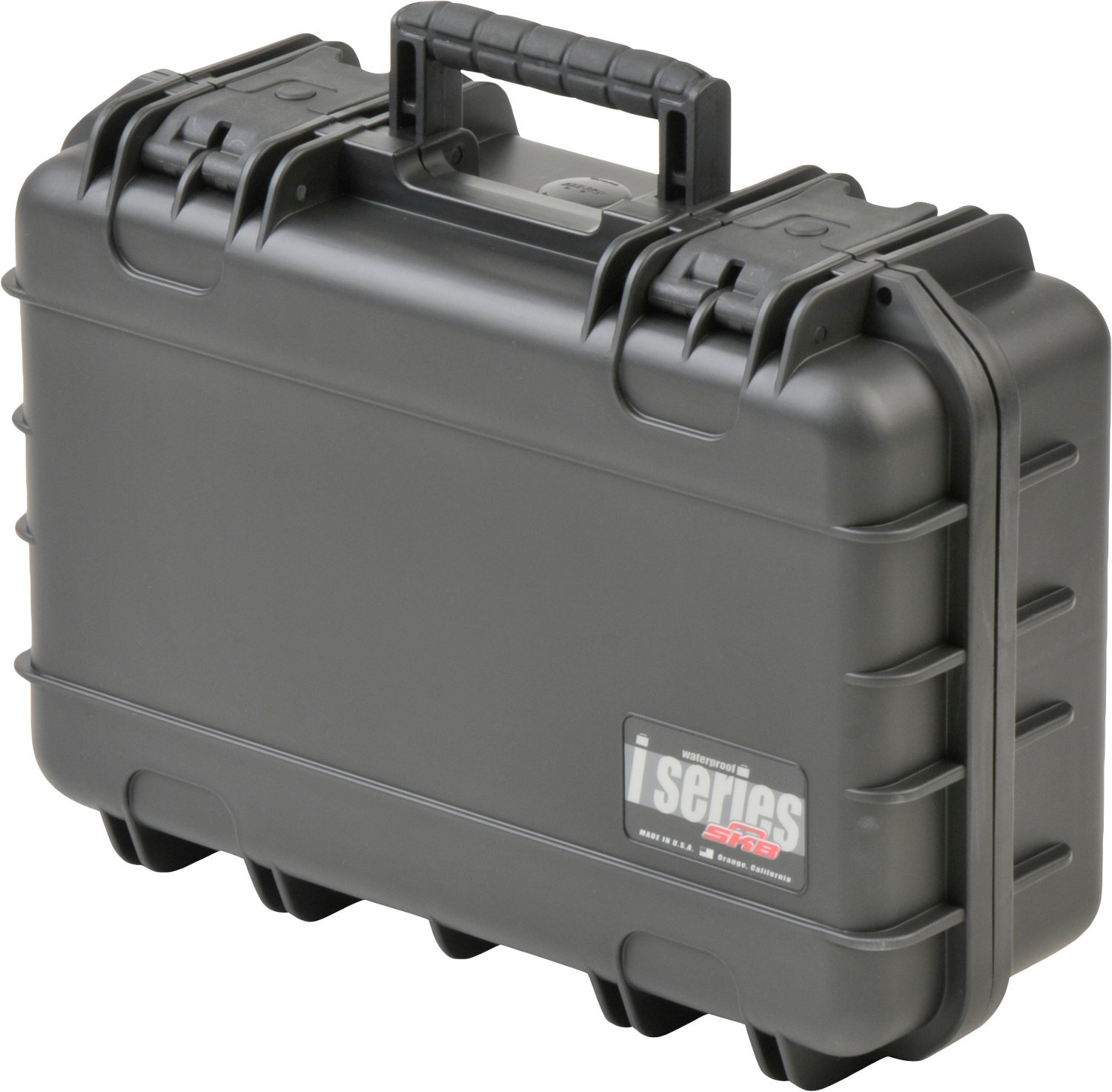 Transport AV equipment, computers, mixers and other sensitive ...

Protect your weapon in the field or during ...
Really built well.

I'm very pleased with the case it is made very solid . My AR-15 fits great with plenty of room for scope and extra magazines.

Great gun case, very heavy duty.

Got this on sale for $40.00 was a heck of a deal and a great gun case. The foam is easy to shape for whatever you want to put in it and is very protective. Is very heavy duty and just an overall great gun case, was a heck of a deal for $40.00 wish I had bought two ended up paying $68.00 for another one which most of these run at least $70.00. Was a great deal from Academy and the shipping was fast also, overall very pleased with this purchase.
Great case for the $

This is my second Tactical Performance case I bought from here. My first case holds an AR-15 with a 16" barrel & collapsible stock, it fits great. The second AR-15 has an 18" barrel with bipod, 3x9x40 scope with high riser rings and its snug end to end, up and down. Anyone with a longer barrel or a non-collapsible stock should look for a 42" bag. They are on sale now so I will get another one for the next build.

Great Case at a value price

I bought this case a month or so ago and what a surprise when I opened the box, good quality case and a perfect fit with my AR. The only draw back was a blessing in disguise, the longview, TX location did not have them in stock while they we on sale for $29.99 so I placed my order online and bought 2 of them to get free shipping and the extra one fit my mini 14 perfectly. Don't hesitate to buy one for your AR or mini as you won't be disipointed.
Great case

Nice case for my compact 9mm, mags and accessories no problem. Velcro clasp handles and double zip. Good padding.

Great product

I got the tactical performance single pistol carry case. And I love it. My beretta 92 fit perfect. Also holds four clips securely. Perfect for storing my gun and small and easy to carry to the range. For the price it is a great deal.
Yes it pricey but my guns cost more!

I looked at this case several times before actually buying it. It wasn't till i was purchasing my new phone and the rep said Pelican makes the best case for my particular phone. After dropping my phone several times and nothing breaking, i had to buy the case for my guns. Case has enough foam that if I was small enough I could use to take a nap on. Two guns fit nicely and do not move in the case. As my gun collection grows, I am sure that more Pelican cases will be bought. Many compliments have

...

read more

been given to my cases. I also hear the make darn good coolers too.

Great quality, heavy duty, locks for airport travels.
Just what I needed

I recently bought a surplus Mosin Nagant rifle and needed an inexpensive 52" long case to protect my investment in a fairly packed gun safe. This case fit my needs exactly.

Bhale

Bought this on line and was very pleased with the quality I would definitely recommend.
Sorry, I don't understand what you mean by "Review

Prompt. Delivered exactly as I ordered. Good product

Great Rifle Case

Great rifle case, certainly worth the price! It is light weight, has quality padding, and is durable. In addition, I found that it easily accommodates large scopes.
Reasonable price

Very nice, sturdy shotgun case. Strap is a nice feature. Side pocket stores accessories.

No need to look any further

Great look, size and material in an affordable gun case. Heavy duty handle, zipper, exterior pouch and sling make it a very versatile gun case. Great protection for your gun when traveling. Remington 870 Wingmaster with 30" barrel fits fine in this case.
good present

i bought this for my daughters gun. she needed one for her cricket i bought her and she loved it. it fit her needs perfectly.
great case

i bought this case recently for my beretta neos 6 inch with bushnell scope and fits great except the missing foam causing my gun to move around in the case.
Works for me

I bought this case to hold my Mossberg 500 18-1/2" Barrel home defense shotgun. It is of average construction and holds up well. There is enough padding to protect it if and when it gets banged around. The full-length zipper works well and doesn't bind up or get caught on anything. It doesn't have any additional pockets on it, inside or outside which to me didn't matter because I didn't need any pockets. Although it was rather inexpensive compared to other cases in its category, it's a basic

...

read more

case and a great value for the money.

Great price and quality case.

I buy this Allen case for my remington 783 and fits perfect, I liked the soft interior and the sling in back side. I'm think it's a great case for low price.
Rugged Case

Great case. Fills all my needs. Rugged. Comes in variety of sizes.

nice case for the price

This isn't a Boyt case but is a very good quality for the price. I think it will hold up well and is much better than some of the cheaper cases comparably priced (I bought it on sale at a deep discount).
Allen Rifle Case

Excellent gun case, for the money. It is compact, ensure you know the length of your gun.
Great product

Fits my Polaris Ranger perfect. Very pleased with the product so far. Did need to add a couple ty wraps for the horizontal straps to snug it up. Will continue to by Academy branded items!!!
Works well

Fits either my Hi-point 45 carbine or my API M1600, so I am happy with my purchase.
Just what I needed.

Purchased the NcStar Camo Soft Rifle/Shotgun Case a month ago and it is a very nice case for my AR. I like the double zippers and tough PVC tactical nylon that protects the rifle inside. My AR has a 20 inch barrel and standard A2 stock so fits very snug. Just what I wanted, no shifting inside. The five exterior pockets are great for holding your magazines or come cleaning equipment. It also has a strap for carrying over your shoulder.
Love it !!! Had to buy 2 !!!!

Great features .. it is well padded and the additional pocket is a plus for additional accessories. Plent of room .. loved it so much I had to buy one for my daughter !! Shotgun fits well .. not too snug !!!

Good delivery time

Satisfied with quality and price. Delivered within time promised.
Excellent case. Solid construction.

Holds my Smith and Wesson M&P 22 handgun, magazine and 2 boxes of ammo. Highly recommend.

Great little box

Like all pelican's built strong and will hold up for ever
Great!

I bought it and love it. Although I got it on sale for $15. I wasn't about to buy it for $40. But it makes for a good hidden compartment for life. So that's one thing to remember. Very big and roomy. You can hide guns, money, or whatever! Lol

Great idea

Great for hiding gunshot, and personal items anywhere.