We don't currently carry this product, but here are some items we think you'll like
Weight Benches
(65 items)
Related Products
Great for shrugs, curls, shoulder, incline and flat ...
Slim down your waist, flatten your stomach and ...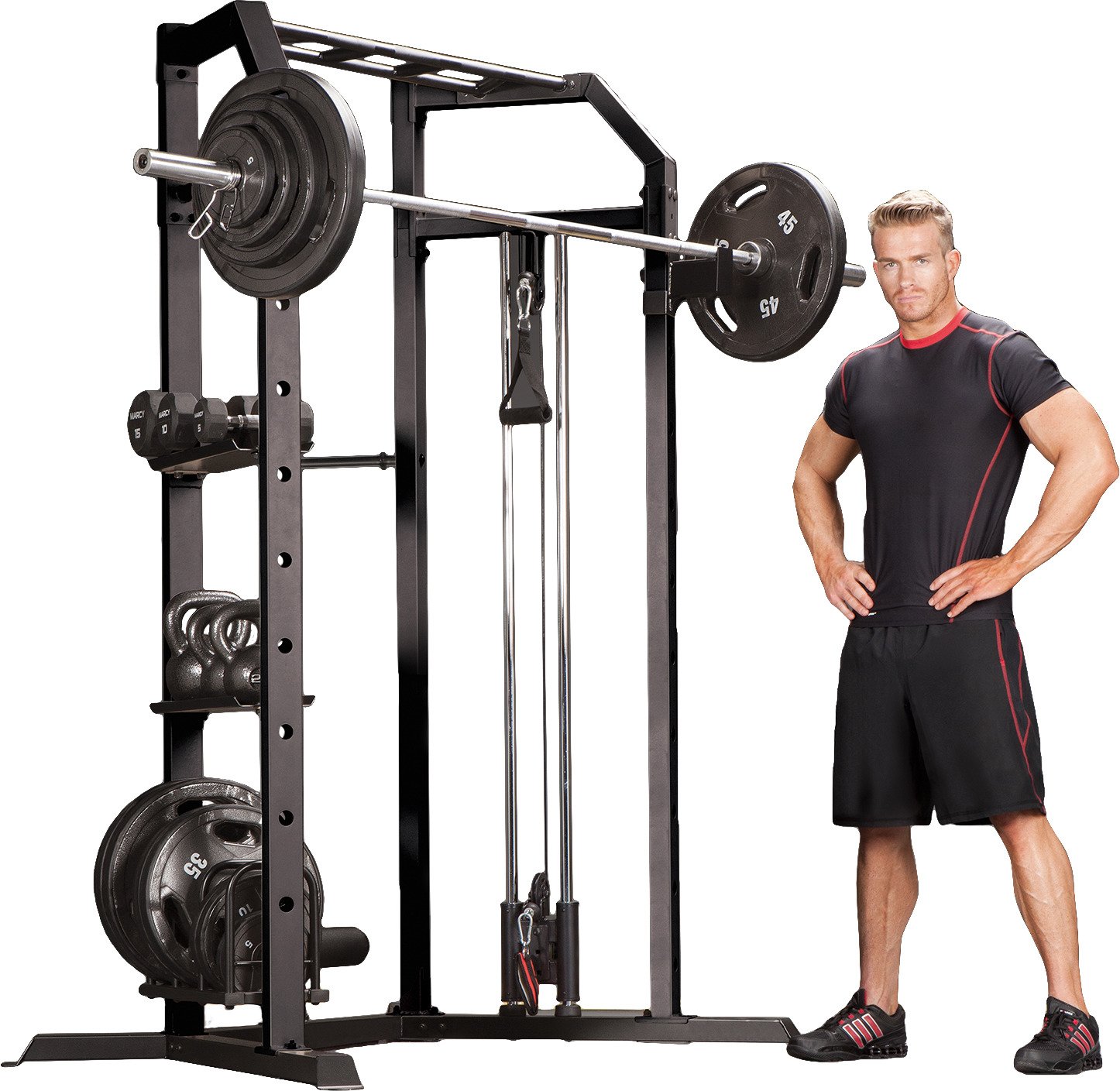 Get a great workout with the Marcy Power ...
Great Bench Can't Beat the Price

It's the cheapest I came across that included weights too. It may be cheap, but it's definitely a good quality. I owned another bench before that costed more and was from a well known national brand. This one was so much better. It's very sturdy and hold more weight than my old one. This one holds up to 300 lbs as far as the weights go, and up to 300 lbs for the user so a total of 600 lbs.

Great starter set

I bought this for my 14 yr old and he loves it. It's just enough weight to start out with and the leg training feature is a great option. Easy to assemble if you are good with visual directions.
Decent Bench

Use this bench every other day. Leg press is great. Bench is hard, not much cushion compared to others I have seen. Could use another support running from front to back to stabilize better. Preacher bench is OK but needs a back on it to put your abdomen against. All in all a decent starter bench. Quality is directly proportional to what it cost.

Awesome youth starter bench!!

Great starter bench for youth, it gives you the versatility of a pro bench. Price is awesome for what you are able to do. Great product so far!
Perfect addition to home gym!

Was considering buying aerobic steps when I came across this Adidas Flat Bench. It has more uses for different types of exercise than regular steps. This bench is sturdy, cushioned, the perfect height/length, and was easy to assemble. It's a perfect addition to my home gym!

Sturdy Bench

Decided to go with this flat bench after returning a multi-use bench from a different retail store that was not up to par with the design and costed twice as much. The returned bench did not lay flat and the curl extension was so crooked that it was unusable. I decided on this Adidas bench since i would be a moderate user and the price was too good not to try. I use this bench along with dumbbells and can accomplish many upper body workouts. Design and construction: I found that the

...

read more

design just makes sense with how the different parts are attached together. The construction is sturdy and just feels like a well made product. It is easy to put together and the bench lays flat on the floor without any uneven/wobble legs. The Padding: The outer material of the bench padding is well made and the padding on the inside seems to be some type of memory material that feels firm which is a good thing. I would recommend this bench to any moderate lifter to be used with dumbbells but if you are into heavier barbell lifting then you may want to try a more expensive and heavy duty bench.
Adidas Slant Board

Excellent board. The slant board is sturdy and perfect for the abs!