We don't currently carry this product, but here are some items we think you'll like
Boxing Equipment
(42 items)
Related Products
Train and develop core muscles while enhancing coordination ...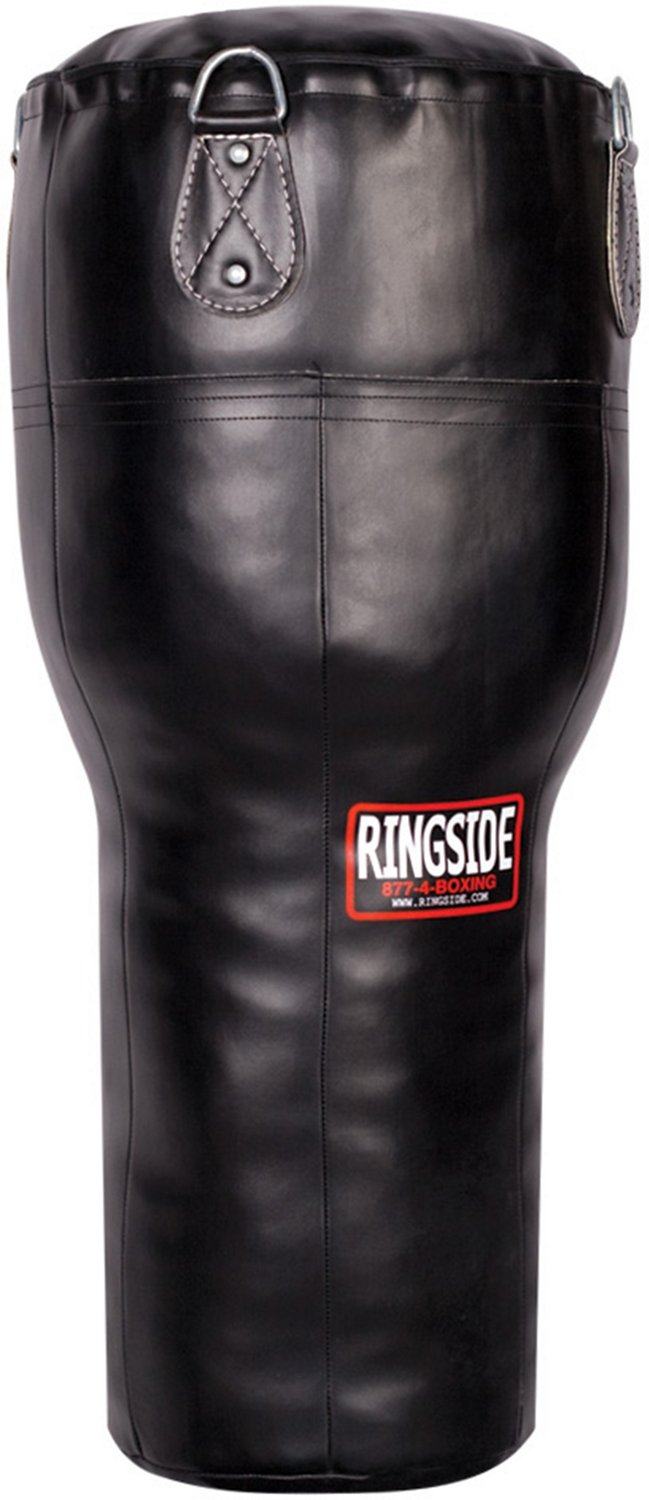 The Ringside 65 lb. Angle Boxing Bag features ...

Gain strength and endurance by using the UFC® ...
Great for limited space!

Got this for two teens with a lot of anger to release - boy, does it hold up to their whaling on it - not much style, but they do hammer on it, both boxing and kickboxing! Very simple to assemble, excellent shipping, Filled base with water (no problems after about a month), and they can move it out from the wall to use, then back out of the way for storage. Got hand wraps to use with it, which are definitely necessary. Very sturdy, not much noise when in use. Excellent purchase!

Awesome little bag!

I just brought this bag came home and had it put together within 20mins, that's including adding water. Was a little nervous based on reviews I read from other sites. But, honestly I don't think they took care of it or tighten the screws like they should have. I laid into this thing and it felt great. Even my wife liked giving this thing a beating. Overall it was worth the price and very fun.
all right

if ur a beginner its perfict but ull need to buy a speedbag platform and a swivel cause its wat seems like pressed card bord but if u put big washers in the to main holes the back of thebord wont break but all in all I train mma and it does the job so im satistfied u get wat u pay for

Have had for years

I have had this stand for years. Granted, I may have only needed to get one intended for a heavy bag, but this does the job. You must get the 45lbs free weights to weight the front down or it will slide around. Make sure this is not in any type of adverse weather bc it will rust and the bands will break off.
size unexpected

My son doesn't use the punching bag that came with the set. It is maybe 2 feet long. He puts on the gloves and hits the couch or anything else instead. The bag did not look as small online.

great product

my kids love it. they play with it everyday. thank you
A little too lite

My wife bought this bag for me. It would probably good for a teen or a smaller man. It is just too lite for me. Other than that, it is well constructed and it is a good deal for the price. It also came with a set of gloves and wrist wraps.

Durable bag at a great price.

This bag gets use about every other day and seems to be holding up well. Would definitely purchase another.
Good piece for the price

I've had this swivel for about a month and it is doing its job. Good rebound, not to noisy. If you really want a challenge I'd recommend a ball and hook swivel though. This will do the job for you though!

good product, bad info on website

great product ...exactly what i was looking for.....
Very pleased...

Was very pleased with this purchase. Our 4-year-old loved it. It's much taller than I expected and very well made.
Awesome Bag

This was a great purchase..Study when it takes a good beat down :-D
Great for beginners!!!

I think that this is a really good bag for people that want to start or maybe even for kids