We don't currently carry this product, but here are some items we think you'll like
Camp Stoves & Ovens
(16 items)
Related Products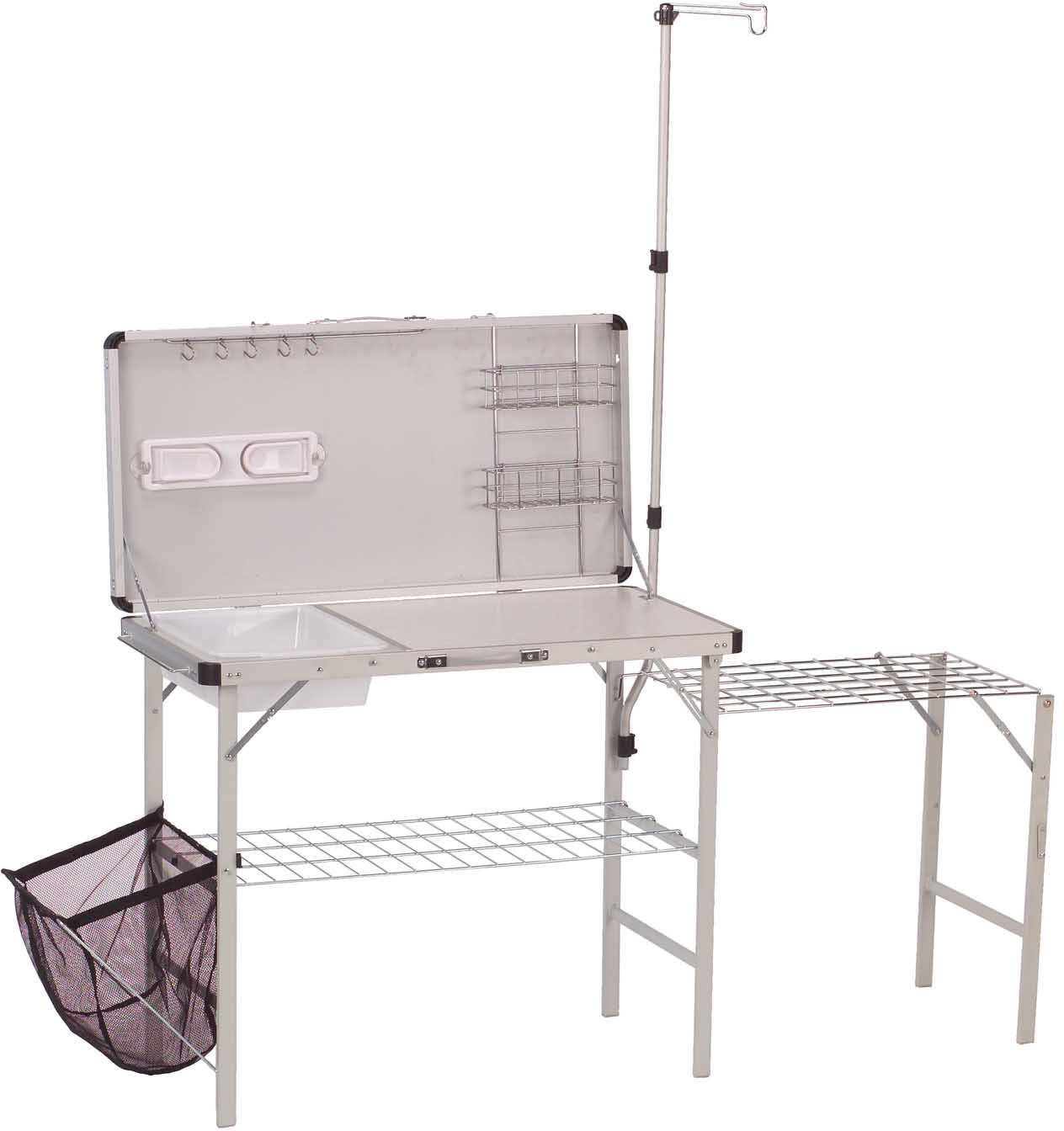 Great for outdoor cooking, the Coleman® Pack-Away™ Camp ...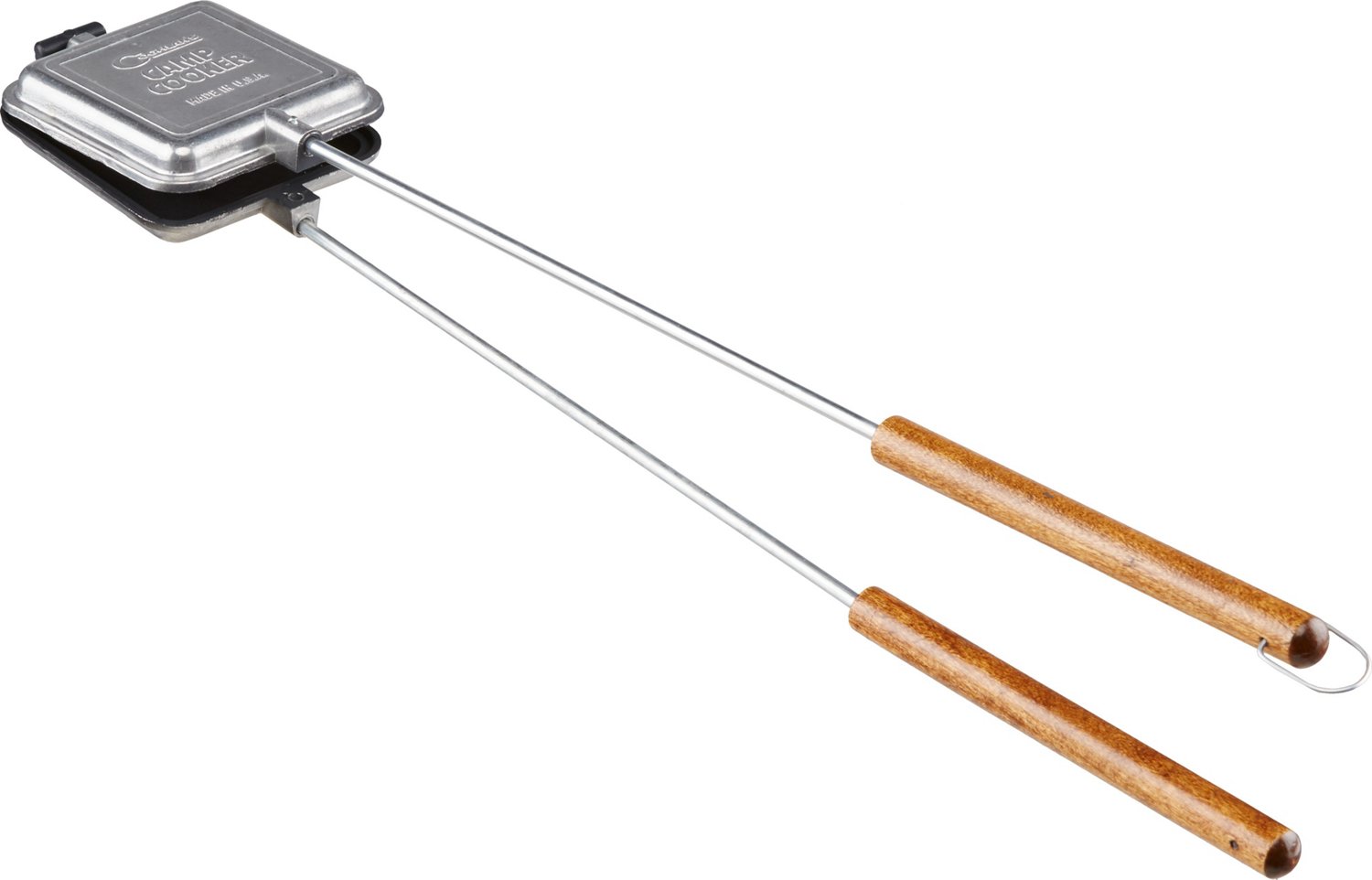 Toast and grill a variety of foods over ...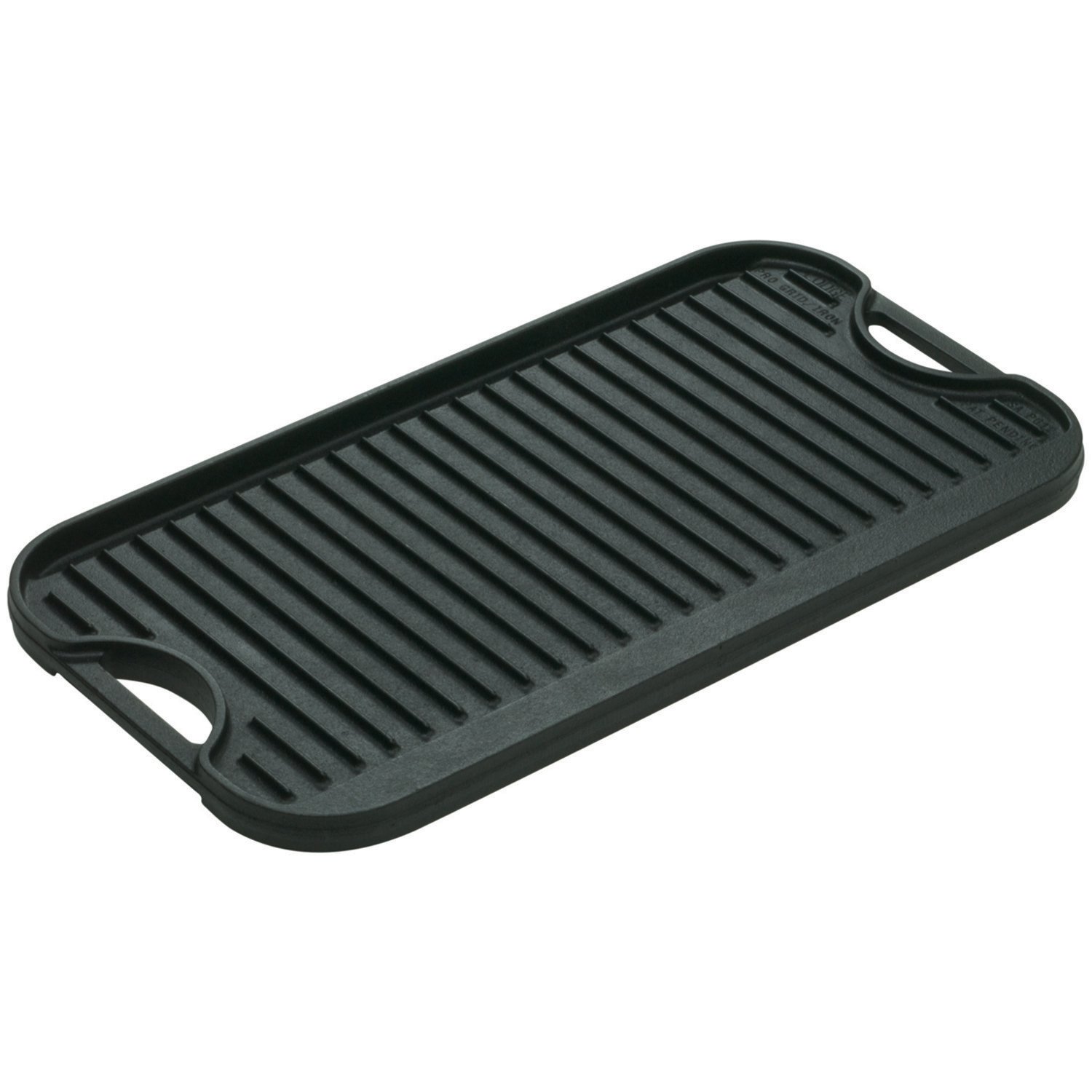 The 2-sided rectangular Lodge Logic Reversible Pro Grid/Iron ...
Perfect for family camping or emergencies.

I've used Coleman stoves for more than 35 years. This one is reliable, sturdy, easy to use, clean and maintain. This little stove takes up minimal space and is compact and easy to transport. One to two cylinders of propane can get a family of four through a couple of days of camping, no problem. The flat base makes it easy to set up and use on a picnic table or other relatively flat surface. Open it up and it's ready to use within a minute. This one requires a lighter to light; no push ignition,

...

read more

but still wins my vote. You can beat the price (not by much), but not the quality and reliability.

Durable Easy and Convenient

I bought my Coleman PerfectFlow 2 burner propane cookstove along with about a half dozen bottles of propane back in 2009 in preparation for an ice storm that was bearing down on us in north Arkansas and man I'm glad I did. We were out of power for several days and were able to utilize this camp stove to cook our meals and heat water. It was an absolute blessing to have! This little stove is quick and easy to set up and use. It doesn't suck up the propane and go through tanks rapidly. It's

...

read more

lightweight and incredibly convenient for traveling as it takes up such a small amount of space. The break down is very simple and easy to clean. I was very thankful to have this stove in 2009 and it has held up incredibly well over the last 5 years as we have used it for camping trips and some outdoor cooking. I tell you the truth, with the low cost value and the quality I would buy another one in a heartbeat if I needed a replacement.
Best outdoor cooking

Had to get a new because old one on it's last leg after 12 years. Best investment ever and quick and easy set up! Even made a cover for it so it won't get rained on out of an piece of plywood laying around.

Camp Chief 2-Burner

We have two Camp Chief 2-Burner, and absolutely love them. We have large family and friends gatherings, everyone loves being outside. It's a lot easier on me, so I'm not stuck inside missing out on the fun.
Simple, no frills

I have this little burner in addition to a 2 burner I have. It gets the job done, no frills, also no grills. Unless you absolutely have to have something of this size, I wouldn't purchase this. Not to say it doesn't work well, because it does. I would just personally choose something with at least two burners and a grill.

Great Single Burner Stove!!

This is a great little burner, I have used several in the last 2 years and none of them last longer than a few months. I have taken this on several solo camping trips with me and its perfect for cooking up small meals. It's extremely reliable and easy to use. You can't go wrong with this single burner, a must have for every camper/backpacker!
Great Tailgating and Camping Grill

We have had this new grill for about 2 months...4 football games and absolutely love it! Here is a list of what we have cooked on it so far: Breakfast: Eggs Griddle Ham…Bacon…Pork Roll…Sausage Links Griddle Pancakes Griddle French Toast Griddle Coffee / Tea Stove Top Lunch: Chili Stove Top Baked Beans Stove Top Hot Dogs Grill Steaks Grill Chops Grill Kabobs Grill Shrimp Griddle Scallops Grill or Griddle Fish Griddle Pizza Griddle Sausage Griddle

...

read more

Hamburgers Grill Ribs Grill Vegetables: Asparagus Grill or Griddle Mushrooms Griddle Onions Griddle Tomatoes Griddle Corn on the cob Grill or Griddle Stir Fry Pot / Dome Soup Pot / Dome

BEST PORTABLE GRILL EVER!!!!

I am a huge fan of portable grills cause I love to grill everything everywhere. This thing has everything. The surface distributes heat perfectly, easy to clean, fold up to cary, and I can cook anything I want with the different surface pates. Nothing else out there like it. One small gas can will cook 50-100 meals. Price is amazing.... I use this thing to cook dinner over my weber now :) I just can't believe this thing is only $99