We don't currently carry this product, but here are some items we think you'll like
Women's Jackets & Outerwear
(145 items)
Related Products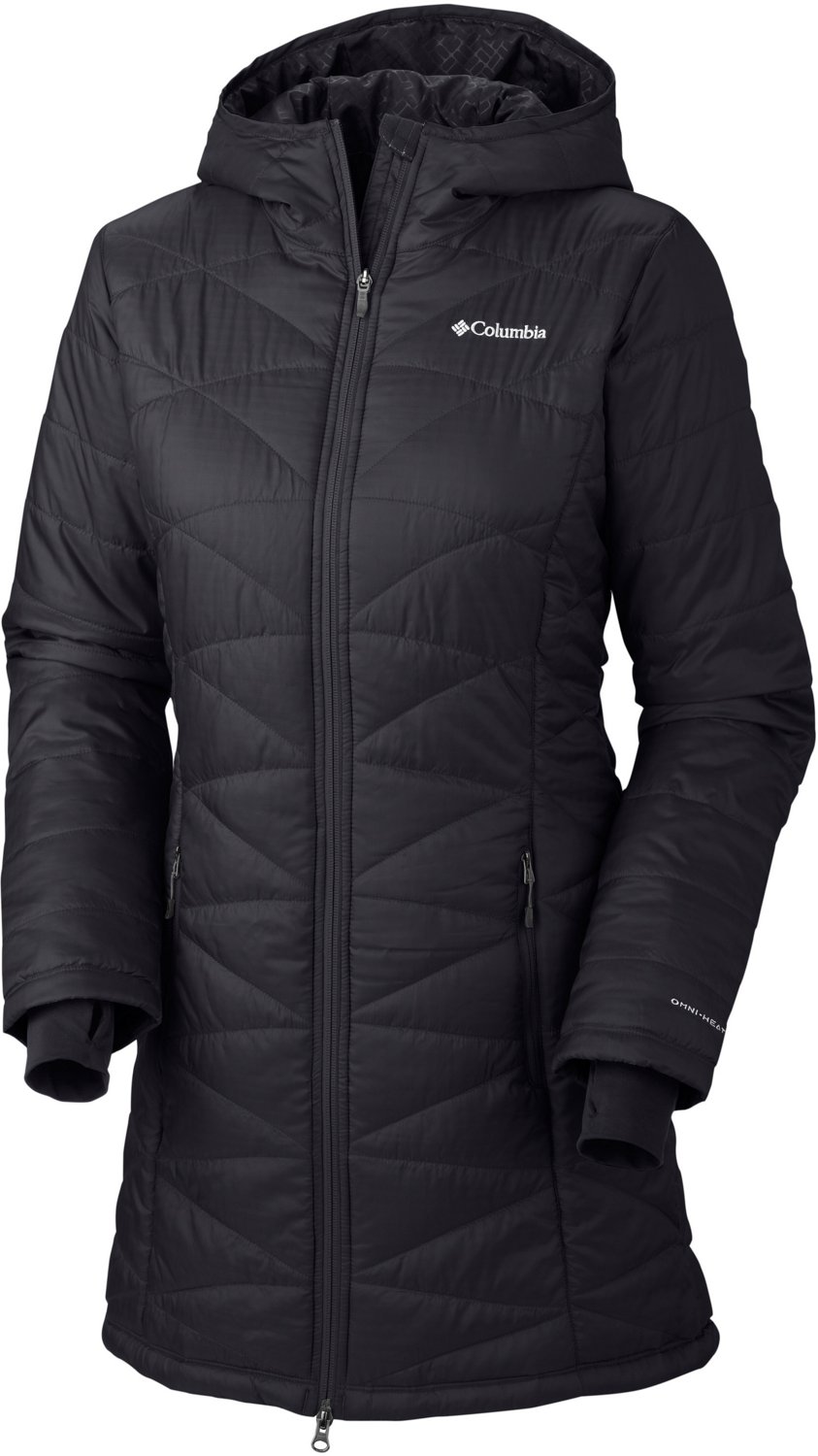 With Omni-Heat® thermal reflective lining and insulation, the ...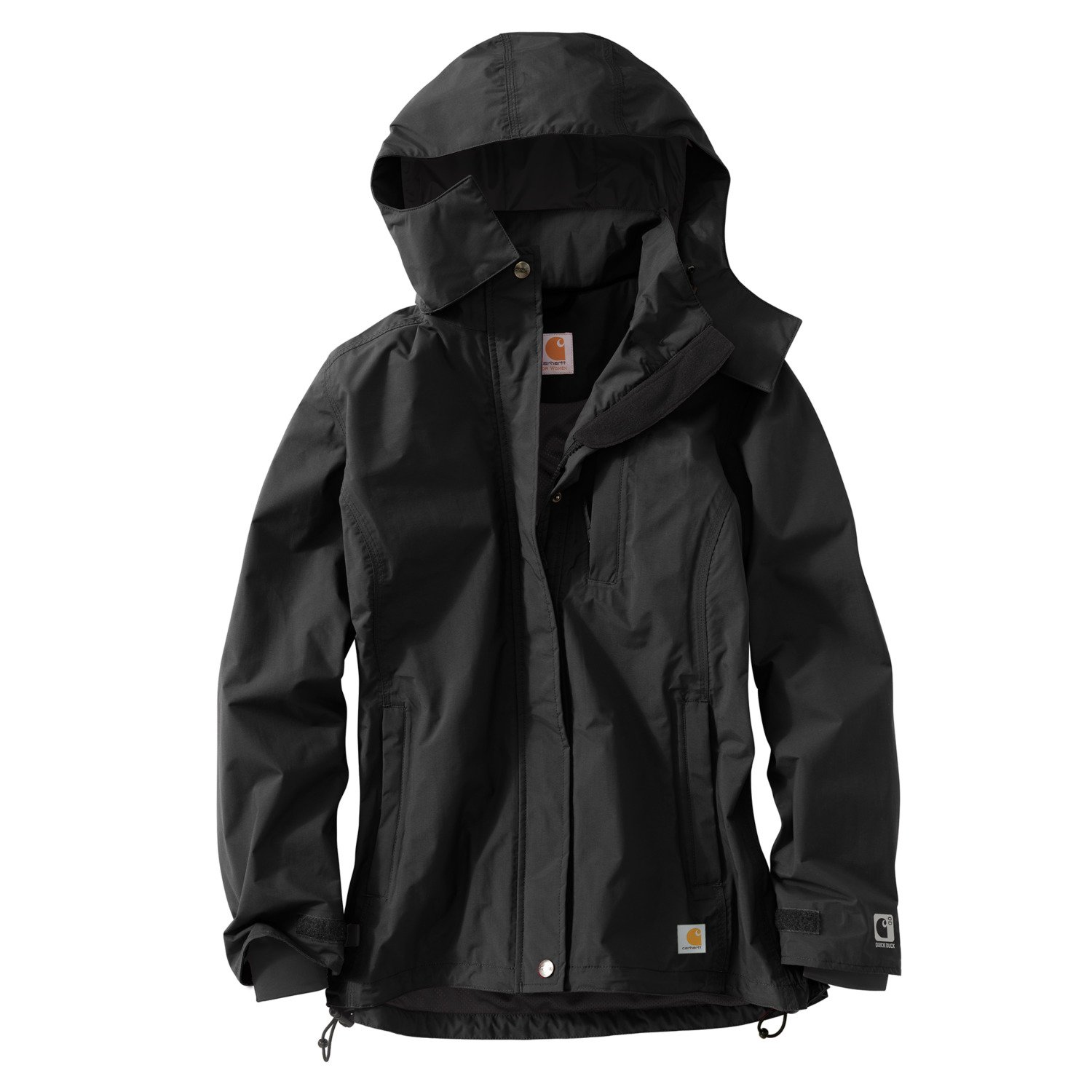 Keep wet weather at bay while wearing the ...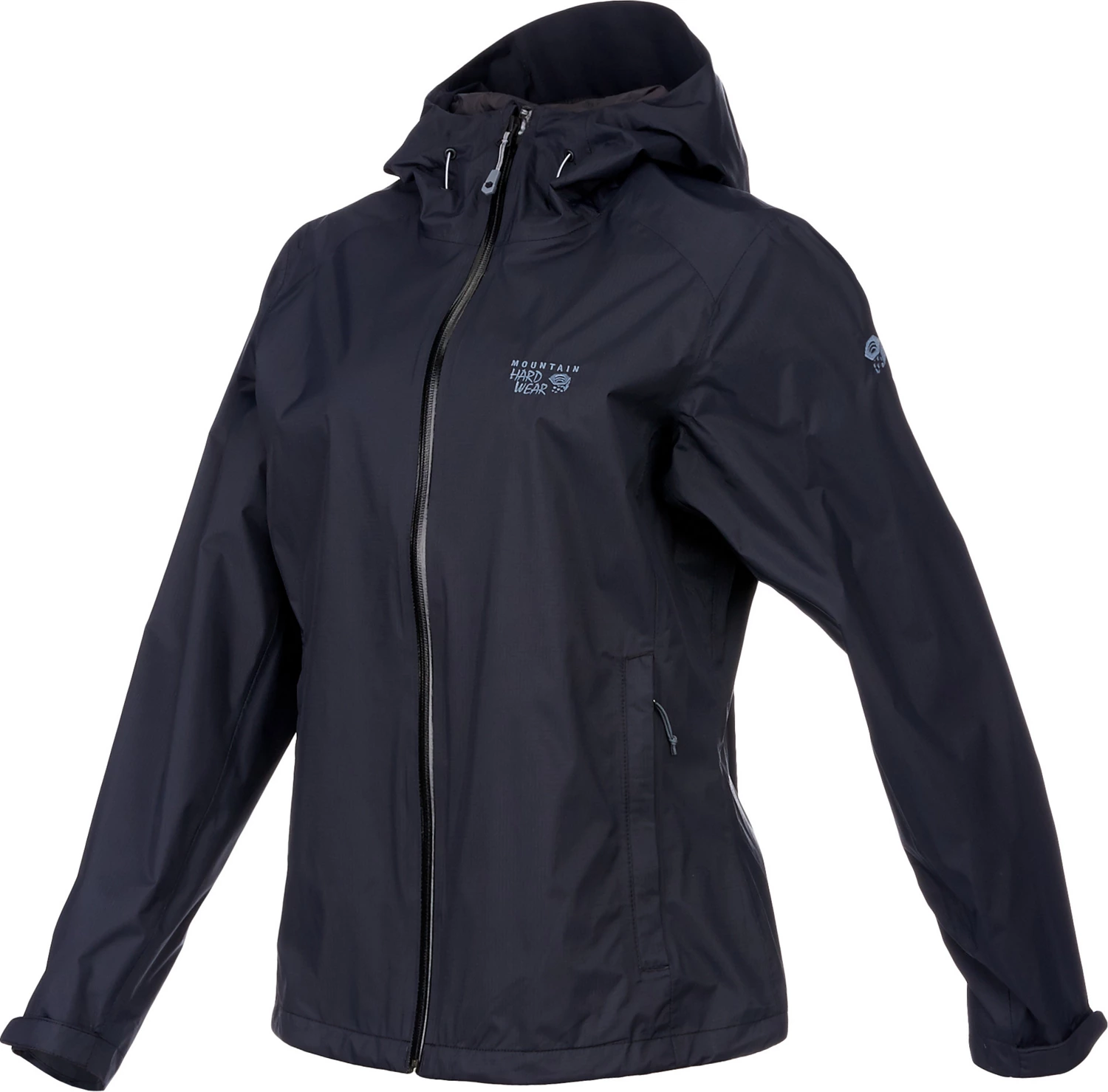 The Mountain Hardwear Women's Finder™ Jacket is made ...
LOVE these Columbia fleece jackets!

Last year when they were on sale, I bought 5 in different colors: black, white, green, pink, and purple. Purchased large. Perfect for my 122 pounds and 5 feet. Warm, water resistant, rain pills up. Not bulky so when golfing and the sun goes down, can put on for warmth and can still swing without being hindered. Don't we are the white one much. Most of time I wear the black one, but like having options. Black was not dark black, more of a dark gray. Also purchased the Columbia Benton Springs

...

read more

vests in multiple colors. The medium in the vests fit me better than the large. Also purchased when on sale ($15, I think). Colors same for coats and vests.

Very cute - but thin!

When I bought this jacket, I was looking to replace my uber-warm fleece hoodie, which made me look too much like a bag lady. The jacket is CUTE, fitted, has ample pockets to hold my gloves & hat, and was definitely the right price. What it is not, is thick. Wind whistles right through it, thereby negating the purpose of wearing it. I'm looking to buy a knit jacket for the sole purpose of lining the one I already own, which ruins the point. BUT, if you're not too worried about the warmth, this is

...

read more

a good one to have :)
Happy to be dry!

I purchased this jacket recently and the day it was delivered I got to wear it, not as coincidental as it sounds as I live in Florida! I have a few other rain jackets but this one is light and airy while keeping me completely dry, I love that the hood can be used or tucked in to the collar when it isn't raining. I love Columbia and this product. Academy was great to order through as well.

Love this!

It doesn't rain much where I live, but as soon as I ordered this jacket it rained for almost two weeks straight. This jacket was perfect! Kept me dry and I think it looks super cute on. Bought it for out of town trips, but glad I have it for my day to day life when I need it.
Light weight and comfortable

I already had purchased on of these vests a couple of years ago and really like it. I felt that was a good excuse to buy another one while it was on sale! Arm holes are just the right size - not too tight and not too baggy. I am 5'8-1/2" and weigh 155 and purchased a large. My other one is a medium. Both fit, but the large is a bit more comfortable.

love it

I bought the pink vest today in stores. Love it! Cant wait to wear it with certain long-sleeved shirts for winter. I have wanted a pink vest but could never find one I liked for a good price, until now. Thanks Academy! I might have come back and get diff color.
Women jacket

I purchase one for my wife a few months ago and she love it so much that she wanted another. It is light in weight and really keeps her warm. Great jacket

Love the colors

The material is Nice, it's a good fit, & awesome colors
Great light jacket

I bought a large because I wanted to wear sweat shirt under and it good but the sleeve are too long. Then I decided to purchase a medium and it's perfect. I live in Wisconsin and work with kids and we go outside everyday and I like that it is long and really blocks the wind and love that it's not bulky.

Love the jacket. It looks good and keeps me warm. Only wore a few times but poly-fill coming out between the seams.
Tight in arms, but perfect temp, great value!

Mediums in BCG are usually a little big on me (which i like when i'm working out). The cold running clothes are supposed to be tighter, but the forearms on this in size medium are a little more snug than i was expecting. It kept me at the perfect temperature for my nighttime run, though (upper 50s degrees)! I never got cold and never overheated! I'm really satisfied. Did a great job keeping me dry and warm- comparable clothes in other brands are twice as expensive. Great value.

Winter must have

Super comfy ! Def would buy again lightweight absolutely love
Nice coat but runs large

This coat fit quite a bit larger than expected. I bought this coat in Large so I could accommodate extra thick winter clothing underneath. It fit around the torso as a large however the length in the shoulders and in the sleeves was extraordinarily large. I've worn large clothing and jackets before and as a woman I have a tall build (5'9"). The sleeves on this jacket fell to my fingertips. Overall it's a nice coat. It seemed to keep warm in about 30 degree temperature. I didn't love the inside

...

read more

lining either. It was mostly silver and a bit tacky for my taste. I'm returning it to the store.

Warm coat!

I finally got to try out this coat on the slopes and it worked great! It kept me warm in 13 degree weather and kept me dry in the snow. The only feature I did not like was the cold zipper on my chin and the part blocking my face was a little stiff . But, with a scarf over my chin it protected my face from friction from the coat.
Great color

I was in the store but my size was not available but I'm glad I saw it in the store and them not having my size made me go online and purchase it, I love it have gotten so many compliments.

Good fit and comfortable!

Wife wanted due to on sale price and free shipping for $50 order. She is very pleased with the look,fit, quality and price of this jacket. Very pleased with purchase!
love it

i really like this jacket and lasts a long time for me....as a senior, i have to wait til i find it on sale and by then, most of the colors and sizes are gone....i hope to get another one from academy...

Columbia Sporty Jacket

I loved this jacket. I bought it for a Christmas gift, then wanted one for myself. Great product, great service.
Good Product

I bought this to use for a Halloween costume and so that I could continue wearing it after the fact. Love it, but my only issue is that it runs pretty short in length of torso and a bit small in size. Won't wear it at often as I thought because of this fact. But otherwise good product.
Prefect Jacket

I bought this for myself, and then got one for my mom. Both in black. It is feels like a casual jacket, but looks much nicer than a sweatshirt. It is fitted, but not tight. Fits true to size.

Excellent service

Fast delivery with free shipping and good deal on jacket.
Great service!

Wrong size was not available in store and when clerk wandered by she offered to order and send to us free shipping. Transaction was done right then and there. And the birthday gift arrived in good time and is loved by our granddaughter!

Love how soft it is

I had one 2 years ago and lost it. I am very glad you still sell this jacket. Always wanted a fleece Northface but is it too expensive and you guys have the closest thing to it at a great price!
Love it so much I bought a second one!

This is a super nice quality jacket for a great price! It has all the features I look for in an everyday jacket, such as adjustable wrist tabs on the sleeves, a front zipper cover that has 3 small velcro tabs to hold it in place, a full hood, and pockets that do a great job of keeping hands warm. The jacket is toasty warm and comfortable for those fall and early winter days, yet it is still lightweight and has great ease of movement. I've washed it once and it still looks like new. After wearing

...

read more

this jacket a couple of times, I ordered a second one online!

Light, comfy jacket

I bought it for my daughter, she doesn't like big bulky jackets. She loves this.
Super warm and water resistant

I bought this coat after my last one (just like it) was stolen. I absolutely LOVE this coat! Light but extra warm and fends off water like a pro! You definitely get hot quickly if you wear this for long indoors!