We don't currently carry this product, but here are some items we think you'll like
Men's Shirts & T-Shirts
(887 items)
Related Products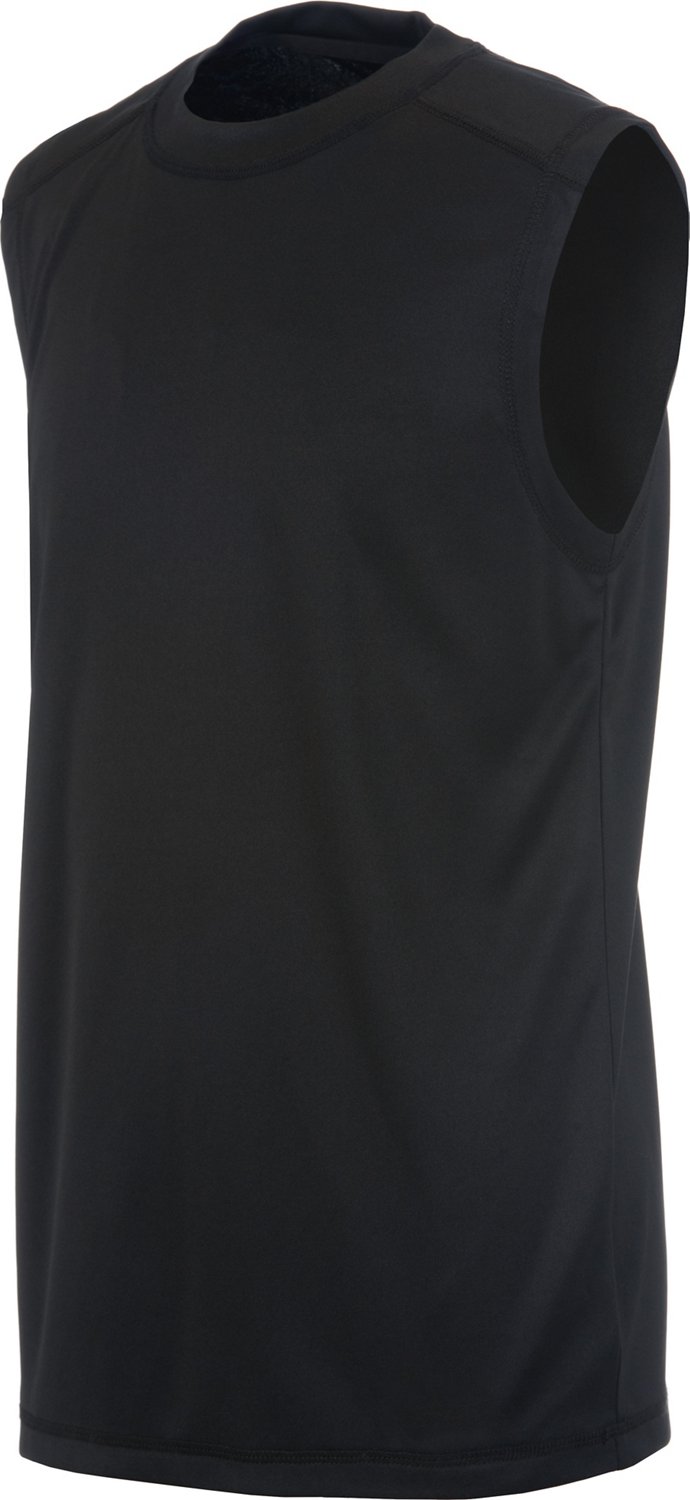 He can enjoy cool comfort while wearing the ... Protect your AC joint with the Schutt Boys' ...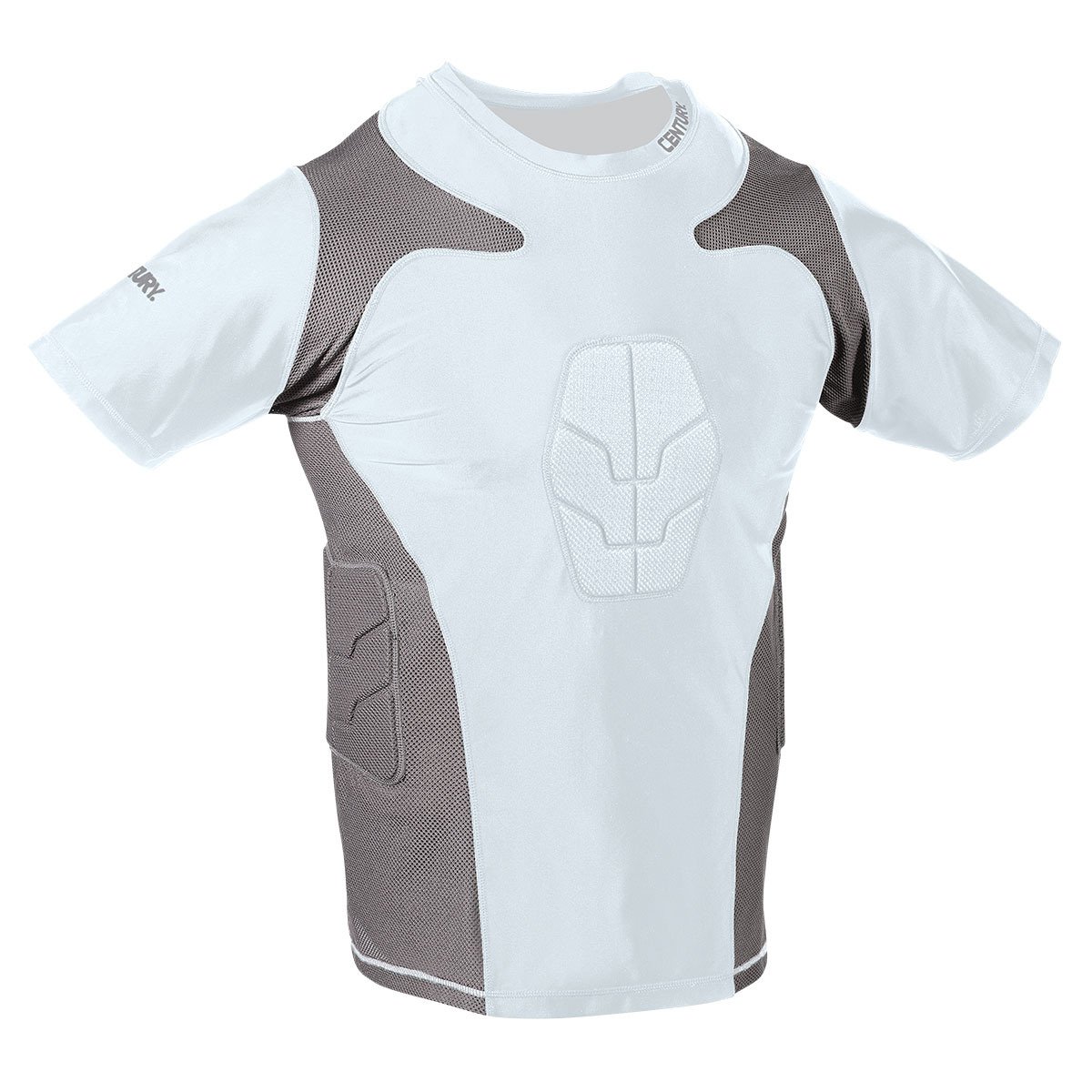 Designed to minimize chafing, improve circulation, help ease ...
Men's fishing shirts

I bought - online- 4 Magellan mini check fishing shirts. 3 XL and 1 XXL....all fit perfectly! I read description of product and trusted Academy Sports....My guys loved them and I was proud to give them such nice shirts! Thank you for prompt delivery!!! I'll order again. Thank you! Pat Everett

Great shirt for the price

I bought this shirt several months ago and it holds up great. It's very comfortable and looks good to. This shirt is just as good as the higher priced brands.
Great value

Really like the quality and value of the shirts. Lightweight, and moisture wiking is great.

Love it!

Very comfortable shirt and received many compliments.
A++. Item arrived as described

No I don't want to add and picture or video at this time so I will not be adding it.

Great base layer.

It's nice and thin. Doesn't bulk up under armpits with a T-shirt, a regular long sleeve, and numerous jackets. Although thin, it does a very good job at keeping my upper half warm. Ths is normally $16.99. I'm a cheap one, so I would never have looked twice at this but at $5 after this winter seaon, I stocked up for me and my wife. Again, great product!
Good product

Tried them couple of times in 20 degrees weather. Satisfied with the performance would buy them again.

Men's Magellan Outdoor Thermal Pants

I am a school Crossing Guard and during the Winter these thermal pants are great! My Academy Store was out of my size, but were kind enough to order them for me. Received my order very promptly. Thanks for the exceptional service!
Great fit!!

Ordered medium black. Fit my teenager son perfectly. He wears it all the time so it is getting a lot of use and it's still going strong. Simple, perfect fit, just the right thickness for Texas weather that does not get too cold but cold enough at night. Layers it with a great plaid jacket he also got at Academy...he loves it.

Great pop up screened in canopy at a great price!

I bought this because I have a hobby shop that makes custom equine products and I sell product at area horse shows. I have a 10x10 pop up canopy but it was a little cramped and offers no protection against dust or bugs. I had been shopping for a larger screened canopy when I found this one. It's great! It goes up quickly and easily (think pop-up tent) and while it's a little early to tell how it will protect against dust (even to slow down the dust would be a help) and bugs (even to offer some

...

read more

protection would be better than sitting in the open), so far I've really liked it. Note - it does NOT have a floor - not a problem for me, but, may be for some. Definitely a great price, too! And - I mail ordered it and it arrived within a week which was a very pleasant surprise.
Warm!

It's gets cold in Ohio and these really do work to keep you warmer.

Fairly thin but good quality

Not thick expedition weight. I use 2-3 layers like this on very cold mornings plus outer garmets but these are good quality. Hard to find thicker long underwater it seems. Used for hunting.
Great shirt!

I bought this shirt for my son. He is a Realtree fan and loved it from the moment he received it. My son and I are extremely happy, and will definitely order more shirts.
great selection!

got this for my wife who recently purchased a S&W pistol.
Yeti shirt

GreatYETI® Men's Duck Hunting T-shirt shirt . comfort.
My legs are warm!!

This is my first pair of dual face baselayer pant. They works great i love them!!

Best thermals ever!

I really like the snug,flexible,no-sag,fit and the double layer makes for better protection against the cold. These thermals keep their shape perfectly wash after wash and they don't "bag-out" like other waffled thermal wear.
very good

bought this shirt and very impressed very comfortable and warm, work nights tempature being getting about 15 to 40 degrees and keeps me warm,

Warm and Cozy

I bought this for an upcoming trip to Yellowstone in June. I wore it to the monster truck show in January and it kept me warm in the stands. It should work well in Yellowstone.
BCG™ Men's Bio Viz Long Sleeve Running Top

I ran in the shirt in the dark this morning. I also had a matching Bio Viz hat. I was very visible in the auto headlight reflections. I am very pleased. Very comfortable shirt.
Summertime T-Shirt From Costa Del Mar

I bought this T-Shirt from Academy "on-line" due to the fact that my local Academy Store's T-Shirt selection and quality has been dwindling over the past years. The shirt compares to the quality of the Columbia T-Shirts that Academy normally carries, although the material seemingly use to be better (heavier cotton weight). The shirt is 100% cotton, was made in Nicaragua, and suggests cleaning in cold water, no bleaches, and tumble dry. The writing on the shirt is some type of paint and not sure

...

read more

how long it will last before fading - only time will tell. Would be better if heavier cotton weight .
Polyester Warmth Without Bulk

I already buy long undies the next size up, to facilitate ease of movement. But for this top I had to get another size up. I couldn't hardly get the first one on and off. The companion pants fit true-to-size though.

Looks Nice But Runs Really Small

I'm 5'11" 165. Bought a medium and it was super small on me. Its frustrating because I've bought other shirts from this same brand in a medium which fit great.
Camp shirt

Great workout shirt, will buy more and try other BCG workout gear

Awesome Shirt

This shirt fax exceeded my expectations. It's a great looking shirt and it was priced very well.
Costa T

Great quality, fast shipping! Academy Sports is awesome, they have something for everyone!

Costa T-Shirt

Nice shirt. Fast shipping but the price is high for just a t-shirt.
Good quality, great price

This is a really nice shirt and a really great price. Fast shipping too.
Very good work out shirt

I bought this as a work out shirt. It is comfortable and durable. Compared to Turbo shirts I have bought in the past, this one fits smaller. The older ones of the same size are roomier. Really love the Melange pattern.

Graet Color... very cool..

I needed 8 shirts to match different sizes,shopped at three Academy to get the sizes needed, when all I had to do was order them through the associate. But my team stood out all the same color, everyone ask where did you get them.. ACADEMY.