We don't currently carry this product, but here are some items we think you'll like
Men's Shirts & T-Shirts
(862 items)
Related Products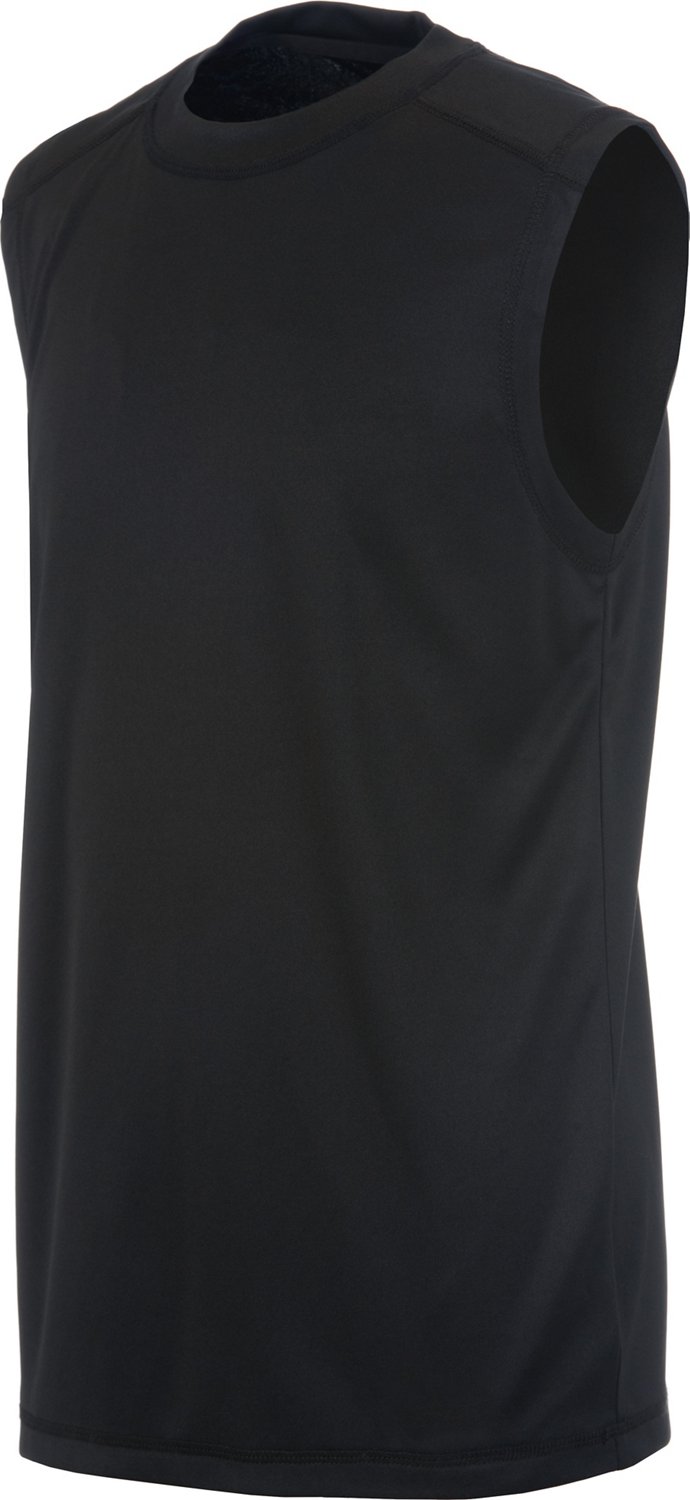 He can enjoy cool comfort while wearing the ... Protect your AC joint with the Schutt Boys' ...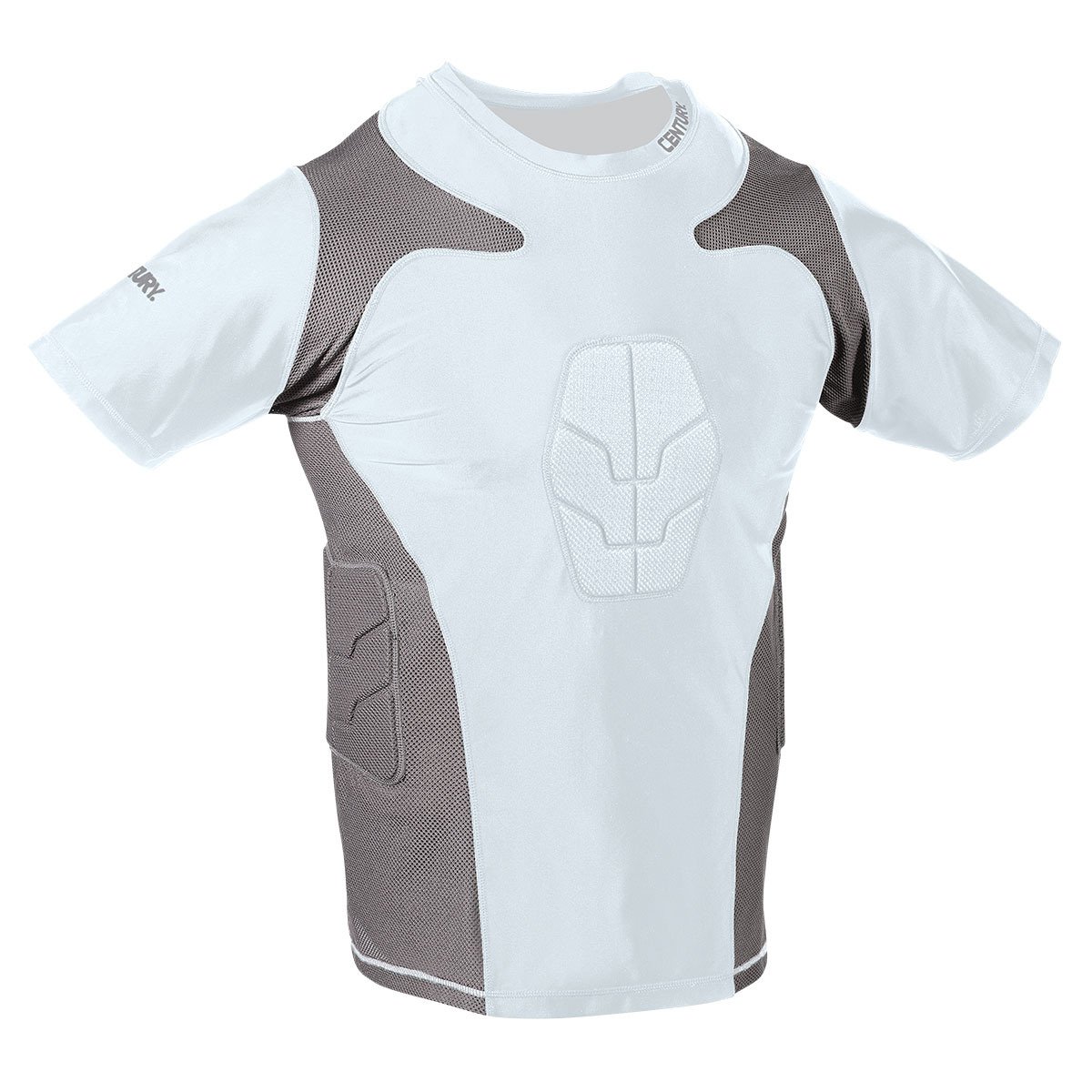 Designed to minimize chafing, improve circulation, help ease ...
Men's fishing shirts

I bought - online- 4 Magellan mini check fishing shirts. 3 XL and 1 XXL....all fit perfectly! I read description of product and trusted Academy Sports....My guys loved them and I was proud to give them such nice shirts! Thank you for prompt delivery!!! I'll order again. Thank you! Pat Everett

COOL

Tried this shirt a month ago to see if it really was a cool long sleeve. I'm out in the sun a lot and fried my arms with short sleeve or sleeveless shirts for many years. This one is about as cool and light as a long sleeve gets. Bought the blue one for trial...just bought the red one for backup. The shirts are quality made as we;; as being cool.
Awesome Shirt/Awesome Service

Ordered 23 of these shirts because they are a great shirt. Well sewn and they dry out fast. With these synthetic shirts, you get what you pay for. Academy had them on sale but none at my nearest store. Went online, they were on sale on the website as well, made my order, and in less than a week I had all 23 at my doorstep. Really good experience with the shirt and with Academy!

Great shirts

I picked up 3 of these at my local store and enjoyed them as they fit well and felt cooler in the recent hot weather.When I saw them on sale couldn't pass up the opportunity to order 4 more in different colors online.They are my go to weekend wear when I just require a nice t shirt now.Probably pick up a few more colors
Great value

Really like the quality and value of the shirts. Lightweight, and moisture wiking is great.

SO comfortable

I recently bought several of the Magellan Aransas Pass shirts and loved them. I was looking for polos and came across these. Hadn't seen them in my local store so I ordered one as a test. I LOVE this shirt! It's easily as comfortable as the AP shirts I already owned. Will definitely be buying more of them. My only gripe is minor, it shrank a little the first time I washed it (in cold water). It didn't size a whole size or anything but just enough to notice. Still, I LOVE this shirt.
A++. Item arrived as described

No I don't want to add and picture or video at this time so I will not be adding it.

Very pleased with this product

I work outside so I have some Under Armour Cold Gear for very cold days, but they are expensive, so I wanted to try the Magellan thermal stretch baselayer shirt. I am very pleased with the performance or I would have returned it. I have not had any issues so far. I use this as my first layer on cold days, and it keeps me dry. I'm 6' 2" and the arm and waist lenght are good. A very good product for the price.
Good looking shirt

I bought this shirt for my son to use for his running practice. It looks very good on him, slim fitting but not too snug. He is a tall boy, 6'3" but not very muscular. In normal clothing he needs to buy a L just to give him the length for the torso. This shirt he wears in a M, making it fit much better in width.

Great fit! Great Drying!!

I bought it to wear under my company shirts. I am an exterminator and I am out in the heat all day!!! It keeps me dry when my company shirt is dripping wet! Plan to buy more of them. I wish they had a long sleeve version to protect my arms from the sun.
Just in time!

Great product...was exactly as advertised, received within estimated time of arrival and just in time for frigid winter ahead!

GREAT BASE LAYER, GREAT NEWS IT HAS A FLY,

YES IT HAS A FLY , SO MANY BRANDS DON'T AND THEY STILL SAY FOR MEN, I THINK NOT. NICE WEIGHT FOR COOL WEATHER , NOT REALLY COLD, BUT GOOD BASE COVER FOR MOST DAYS
BCG™ Men's Bio Viz Long Sleeve Running Top

I ran in the shirt in the dark this morning. I also had a matching Bio Viz hat. I was very visible in the auto headlight reflections. I am very pleased. Very comfortable shirt.
Great product fast shipping.

Ordered this shirt for my son. Great quality shirt. We received this shirt very quickly. Shipping package kept product in tip top shape. Will continue to buy online.

Lightweight! Warm

Lightweight, comfortable and warm pullover for those cooler days! Price is great for quality!
Warm!

It's gets cold in Ohio and these really do work to keep you warmer.

Saved my bacon!

I bought Magellan's top and bottom polyester mid weight base layer "thermals" at the last minute before a mid-January trip to Big Bend national park. Overnight temps were in the low 20s. I'm still alive and kickin' thanks to the base layers. Warm, soft and roomy. My new little friends.
Costa T

Great quality, fast shipping! Academy Sports is awesome, they have something for everyone!

Awesome tshirts!

My boyfriend is going to love the awesome shirt I bought from here for Christmas & amazing prices too!
My legs are warm!!

This is my first pair of dual face baselayer pant. They works great i love them!!

Couldn't be more pleased

I bought these just before the coldest day of the winter (so far.) Much more comfortable and lighter than others I own.
Great shirt. Awesome price

I like the shirt. Seems like it gonna last a while. I'm gonna buy me a couple more at this price. It's at a Great price. Super fast shipping.
Yeti shirt

GreatYETI® Men's Duck Hunting T-shirt shirt . comfort.
Very good work out shirt

I bought this as a work out shirt. It is comfortable and durable. Compared to Turbo shirts I have bought in the past, this one fits smaller. The older ones of the same size are roomier. Really love the Melange pattern.

Almost perfect!

I purchased several of these, different colors and they are great! The only issue I had was with the Black/Grey shirt. The head hole was cut too small. I tried to exchange, but found the same results. The Blue/Grey and Dark Grey/ Light Grey were perfeft.
Breathable Material and Excellent Fit

First and foremost, my wife really likes the looks of this shirt and the way it fits on me....so happy wife=happy life. I bought this shirt anticipating it to be just average but they are very well made, and just as nice as the expensive (brand name) ones. It uses the stretchy breathable material that other companies charge an arm and leg for. I am 5'8" and 185 pounds, and the medium seems to fit best. The large was just a tad too big, but that is a matter of preference.

Bar b q competition uniform

Shirt design and material were great , but the cut of the shirt was alil snug for me and my friends who were also making the same purchase
Great brand

Great brand and style, little pricey for a shirt..
Polyester Warmth Without Bulk

I already buy long undies the next size up, to facilitate ease of movement. But for this top I had to get another size up. I couldn't hardly get the first one on and off. The companion pants fit true-to-size though.

Keeps you warm

I bought this when I relocated up north from the Deep South and was threatened with snow. This shirt kept me very warm in the cold temps. I'll definitely be buying more for the winter.
Super Soft and Warm!!

I bought this for my husband for Christmas. He loves it! Very soft and warm.