We don't currently carry this product, but here are some items we think you'll like
Men's Shirts & T-Shirts
(870 items)
Related Products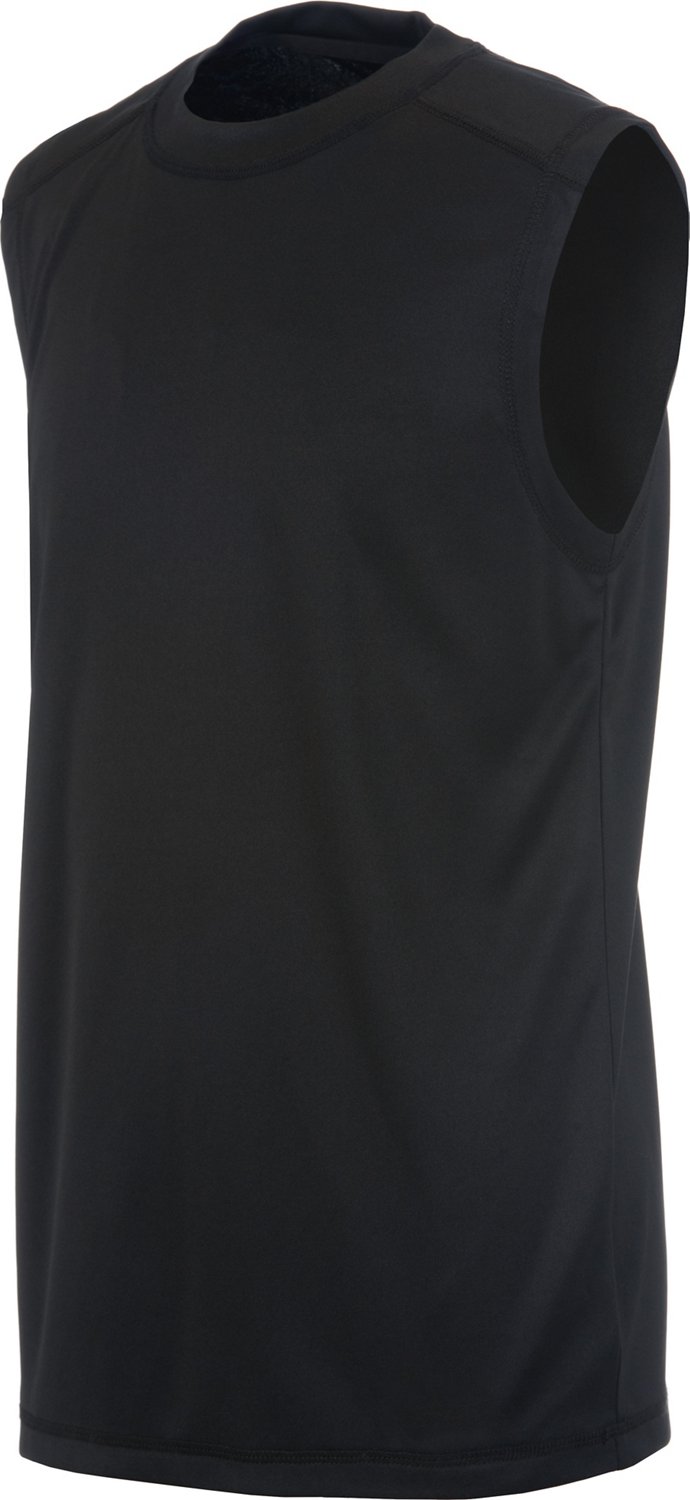 He can enjoy cool comfort while wearing the ... Protect your AC joint with the Schutt Boys' ...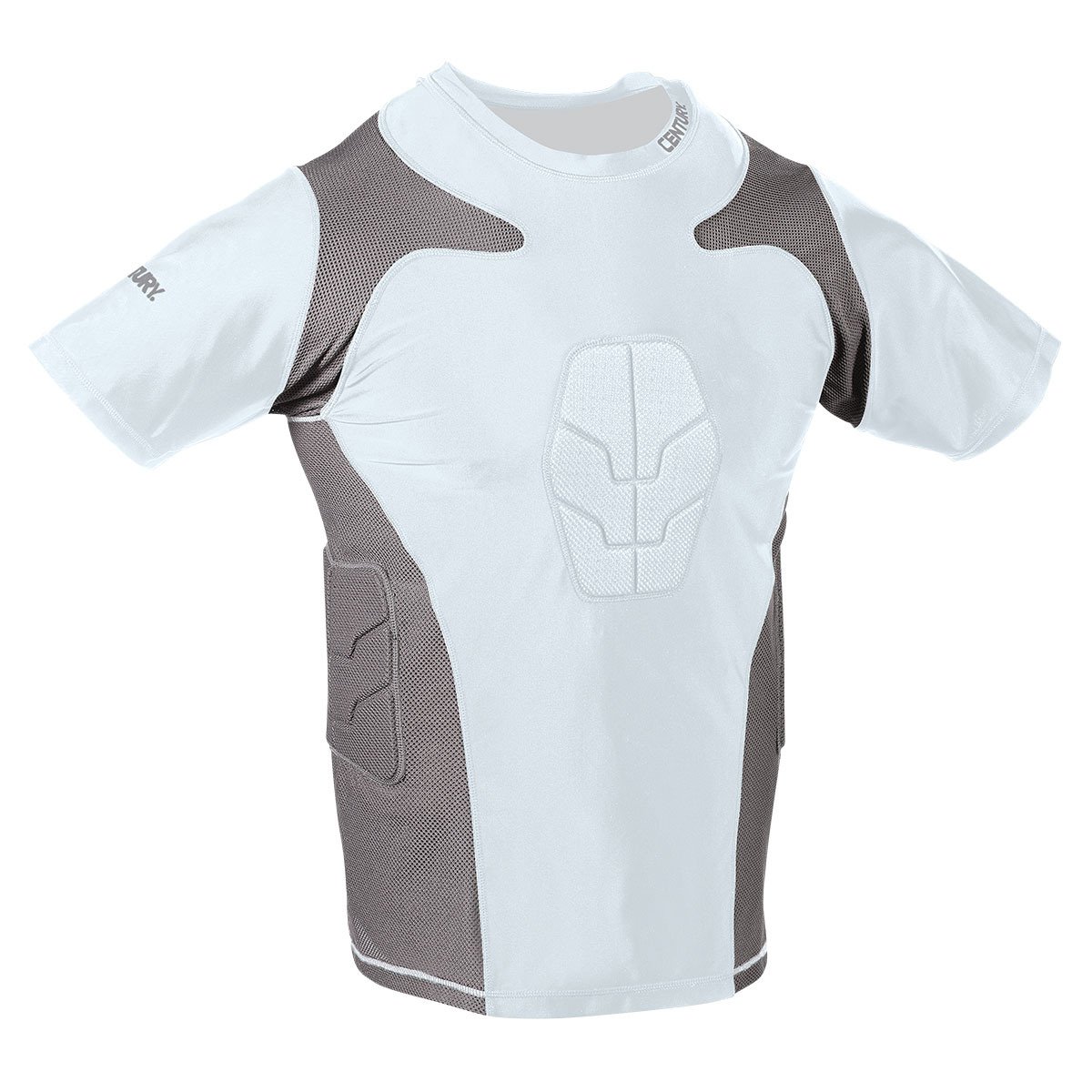 Designed to minimize chafing, improve circulation, help ease ...
Men's fishing shirts

I bought - online- 4 Magellan mini check fishing shirts. 3 XL and 1 XXL....all fit perfectly! I read description of product and trusted Academy Sports....My guys loved them and I was proud to give them such nice shirts! Thank you for prompt delivery!!! I'll order again. Thank you! Pat Everett

cool and comfy for motorcycle riding

I purchased this shirt in white for both me and my husband. They are well made and the long sleeves with the sunprotection fabric helps keep us from buring when riding our motorcyles in the hot Texas summer. They are stylish and comfortable and the fabric allows the breeze to keep us cool. I intend to purchase a couple more of these in different colors.
Great value

Really like the quality and value of the shirts. Lightweight, and moisture wiking is great.

Very happy

While I was in the Lewisville Tx Store, I walked to the counter with a shirt that was a size bigger than I was looking for and was going to try to wear it. The cashier asked if everything worked out and I told her It was The wrong size and she got online and ordered me my correct size without a pause. Great shirt, very fast and pretty great customer service, taking extra time to work with me about the online purchase. I'll be back for sure.
A++. Item arrived as described

No I don't want to add and picture or video at this time so I will not be adding it.

Thin, warm, generous length

These are hard to beat. And for the price there is no better value. We have several of these, some for several years and they are great. We even bought some one size up I case we wanted to double up when in exterme conditions and I have yet to need them. They even work well when in the south there are freezing mornings that can reach the 60's in the afternoon. I can shed the other layers and be comfortable just with this on top. Look no more. Buy 'em!p
Good looking shirt

I bought this shirt for my son to use for his running practice. It looks very good on him, slim fitting but not too snug. He is a tall boy, 6'3" but not very muscular. In normal clothing he needs to buy a L just to give him the length for the torso. This shirt he wears in a M, making it fit much better in width.

Fit is a little big

I have worn BCG compression shirts before and like that they are a nice cost-effective alternative to the name brand shirts. This is my first time purchasing this style, with the mess sides, and found they fit too big. A compression shirt should fit snug and this has a lot of slack. I will have to return these and go a size smaller.
Just in time!

Great product...was exactly as advertised, received within estimated time of arrival and just in time for frigid winter ahead!

GREAT BASE LAYER, GREAT NEWS IT HAS A FLY,

YES IT HAS A FLY , SO MANY BRANDS DON'T AND THEY STILL SAY FOR MEN, I THINK NOT. NICE WEIGHT FOR COOL WEATHER , NOT REALLY COLD, BUT GOOD BASE COVER FOR MOST DAYS
Great fit!!

Ordered medium black. Fit my teenager son perfectly. He wears it all the time so it is getting a lot of use and it's still going strong. Simple, perfect fit, just the right thickness for Texas weather that does not get too cold but cold enough at night. Layers it with a great plaid jacket he also got at Academy...he loves it.

Comfortable, warm, & great price

I bought several shirts because they were on clearance. This time, I didn't get what I paid for, I got much more. Kept me comfortable and warm during fishing at night and working.
very good

bought this shirt and very impressed very comfortable and warm, work nights tempature being getting about 15 to 40 degrees and keeps me warm,

Well worth the money!

I own some Under Armor and thought this looked real similar and figure I would give it a try. Wore this duck hunting and it worked out great and kept me warm. I will never spend that kind of money on Under Armor again. This blew away my expectations! Great buy!
Yeti shirt

GreatYETI® Men's Duck Hunting T-shirt shirt . comfort.
Great shirt!

Fast shipping! This shirt is very soft & my son loves it.
Columbia thistledown park t shirt

I was very pleased with the quality of the shirt. It was just as the description stated. It's a thin flexible shirt, great for layering with other things. True to size, loose fitted. Received my order in the mail on the expected day of delivery.

Comfortable!

Bought this shirt before winter last season. Great shirt to have for the weird Texas winter weather.
Great features

I bought this as Christmas gift, so I don't know how well it fit.
Super Shirt

The only bad thing I can say about this shirt is that the price is high. But if you can get it on sale stock up. Super soft, good sun protection, doesn't wrinkle out of the washer, light weight and dries fast, good looking all purpose shirt. Highly recommend.

GREAT BRAND!

I GOTTA ADMIT, COLUMBIA IS THE BRAND TO PURCHASE. ANYTHING RELATED TO THIS BRAND IS TOP OF THE LINE AND ACADEMY HAS GREAT REASONABLE PRICING!
Polyester Warmth Without Bulk

I already buy long undies the next size up, to facilitate ease of movement. But for this top I had to get another size up. I couldn't hardly get the first one on and off. The companion pants fit true-to-size though.

Keeps you warm

I bought this when I relocated up north from the Deep South and was threatened with snow. This shirt kept me very warm in the cold temps. I'll definitely be buying more for the winter.
Loved it!

This shirt was for my son and he loved it. We have often said to our children that "there are many fish in the sea". This shirt exemplifies that for there are truly "many fish in the C" :-)

This review was originally posted to costadelmar.com.

Love this shirt, will be buying other colors soon, comfortable and fits great

This review was originally posted to costadelmar.com.
Good quality, great price

This is a really nice shirt and a really great price. Fast shipping too.
Warm!

It's gets cold in Ohio and these really do work to keep you warmer.

Thermal base layer long under garment

There's nothing better, these under garments are great. They are very warm, loose, don't crawl down, and are very affordable. Throw those hillbilly white long underware away and step into the 21st century with these high tech garments
Great shirt!

I bought this shirt for my son. He is a Realtree fan and loved it from the moment he received it. My son and I are extremely happy, and will definitely order more shirts.
My legs are warm!!

This is my first pair of dual face baselayer pant. They works great i love them!!

Best thermals ever!

I really like the snug,flexible,no-sag,fit and the double layer makes for better protection against the cold. These thermals keep their shape perfectly wash after wash and they don't "bag-out" like other waffled thermal wear.